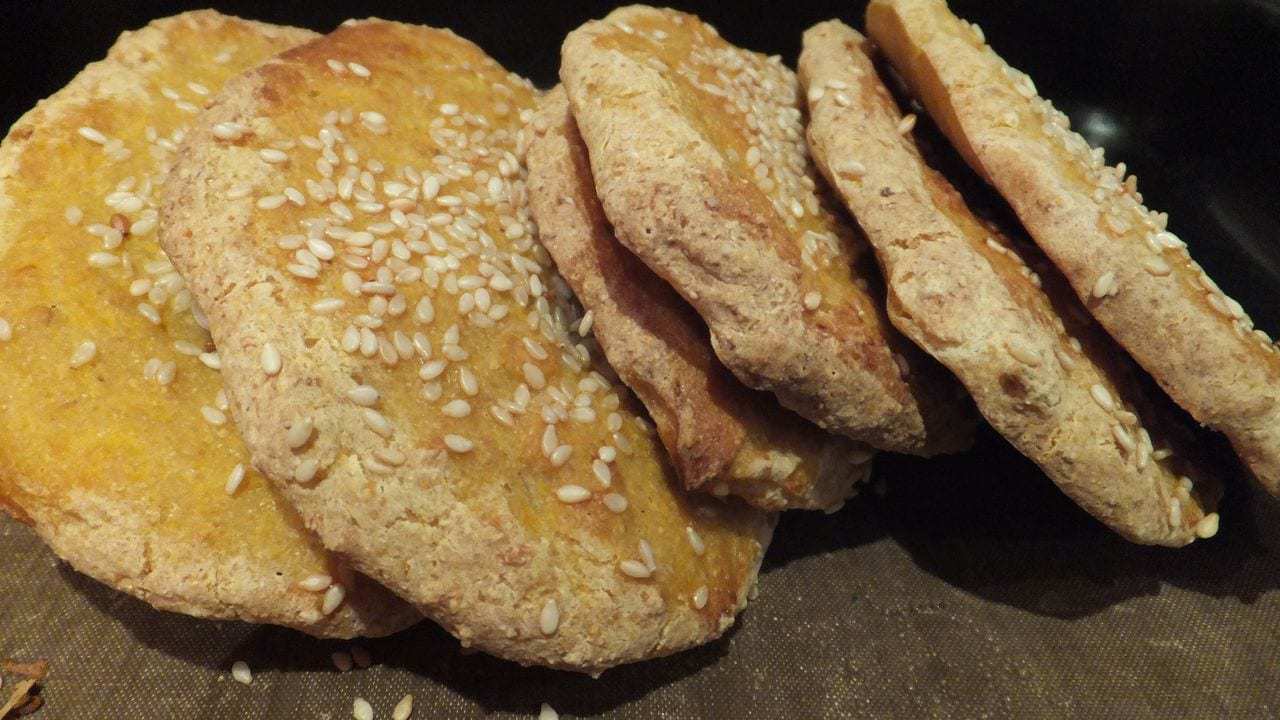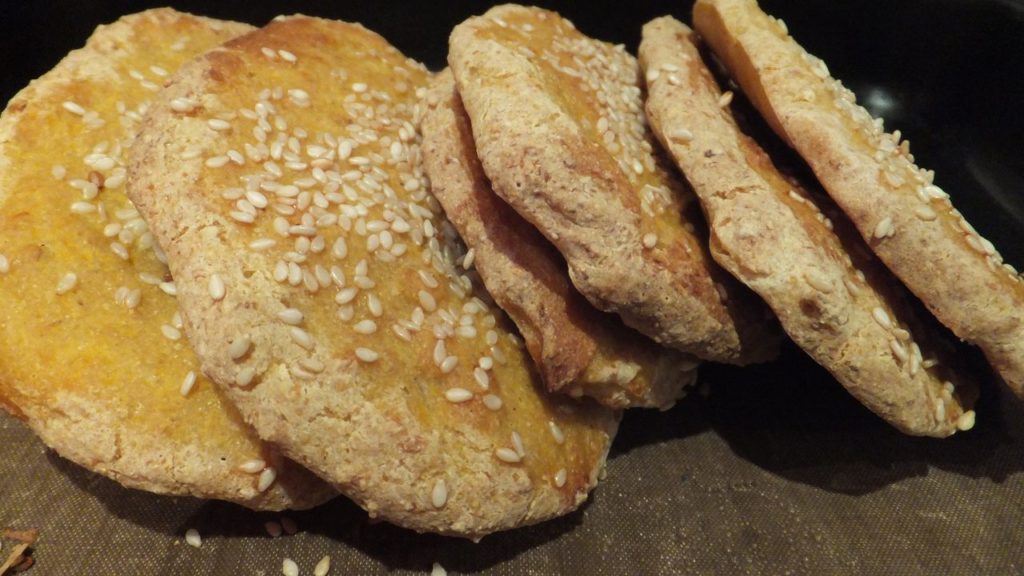 I write this one for you, Martina. I know you like pitta bread for lunch so next time you have a spare half an hour (put the kids in front of the TV – I won't tell Charlotte!!!) give it a whizz. It really is very very simple. The picture shows them with falafels and salad. The falafel recipe can be found by clicking here.
The original pitta recipe by Pig in the Kitchen can be found by clicking here.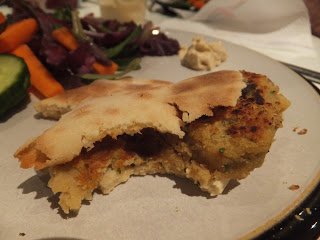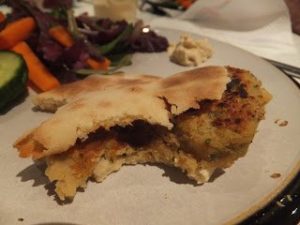 Perfect gluten-free pitta
Gluten, dairy, egg, nut & soya-free
Ingredients
100

g

gluten-free cornflour / corn starch

50

g

plain gluten-free flour

100

g

brown rice flour

1¾

tsp

dried yeast

½

tsp

xanthan gum

1

tbsp

sugar

50

g

dairy free spread

-

or ordinary spread depending on diet

180

ml

tepid water
Instructions
Place all the dry ingredients into a food processor or hand-held food processor along with the spread and blend until it looks like breadcrumbs (if the latter you might not get all the flour in, in which case put as much in as possible and the rest in a bowl and mix it all together afterwards)

Put your grill on a high heat

Slowly add the water to the dry mixture either in the food processing bowl or a larger bowl if you used a hand held processor for stage 1. Mix vigorously (by hand or in the processor) until you have a stiff mixture that does not drop off the spoon. The amount of liquid will vary depending on the flour you use so put the water in very slowly towards the end

Line a baking tray with baking parchment and place a quarter of the mixture (less if you want small pittas) onto the tray. Sprinkle with a little rice flour and flatten into shape until it is approx. half cm thick. Repeat with the rest of the mixture

Place under the hot, hot grill, on the lowest shelf, for approx. 5 minutes on each side until browned - but not burnt!