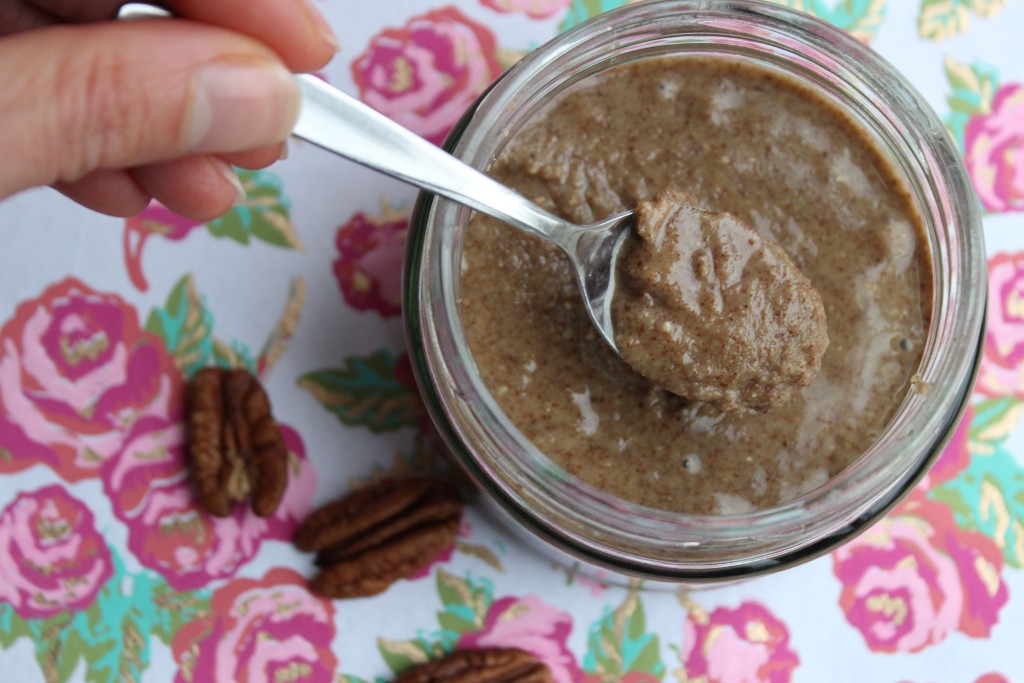 Creamy, decadent and addictive are the words I would use to describe my latest recipe! If you're a fan of pecan pie you are going to love this!
I adore nut butters but being on the low FODMAP diet means that I have to avoid various nuts and generally limit my intake of others. That is a bit of a problem given that I am a nut-freak and that once I get my spoon dipped in a pot of nut butter I find it hard to go back!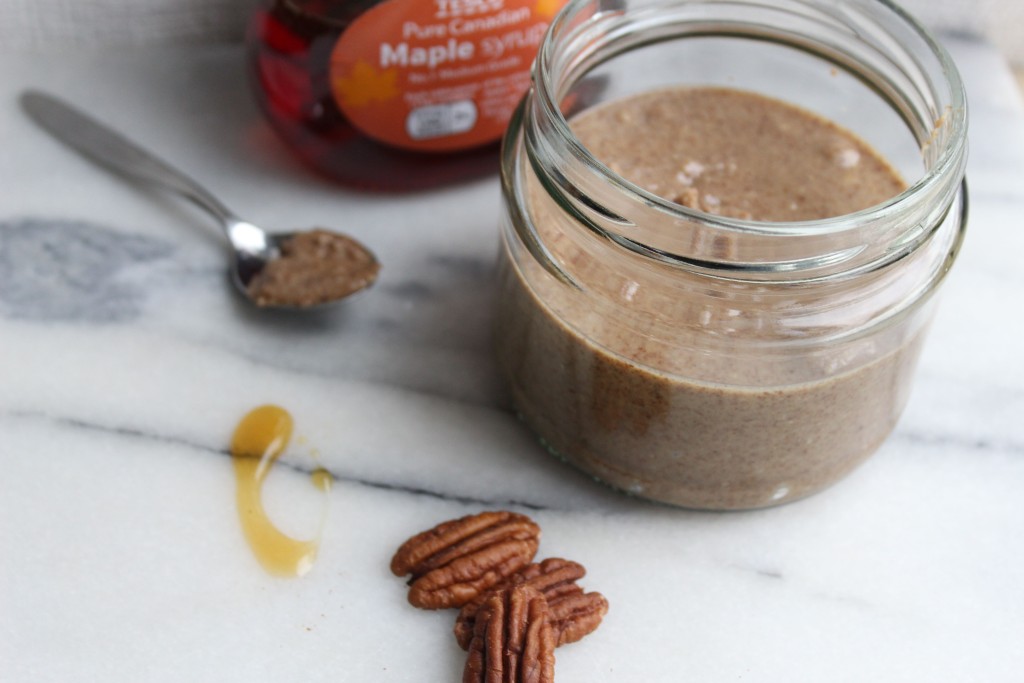 I confess to demolishing the best part of the first jar of this in a couple of days…my tummy isn't too impressed but my endorphins are flying!
I think this nut butter is particularly festive so perfect for this time of year or even to give as a gift.
Lightly spiced with mixed spice (if you are in America I think you call that pumpkin pie spice) and sweetened with a dash of maple syrup this is pretty much perfect spread on anything. I can highly recommend it on pancakes and in porridge!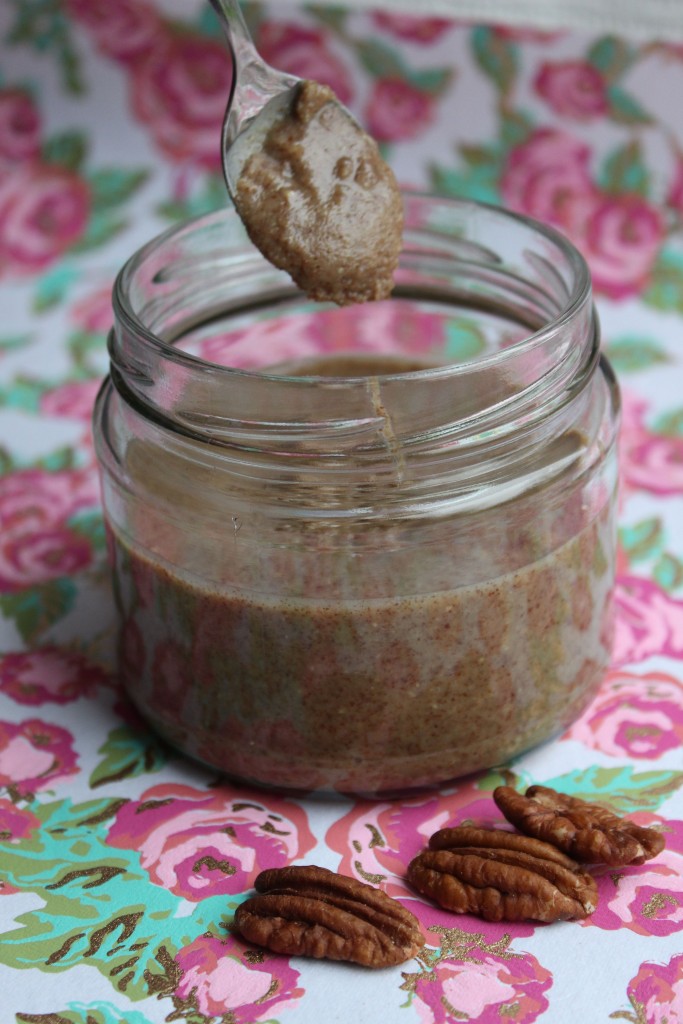 If you are on the Specific Carbohydrate Diet or GAPS diet then leave out the maple syrup…it is still totally delicious but perhaps not quite so addictive! That is what I have done in my latest pot to try to stop me from eating it all in one go (fat chance!).
As always do let me know if you make it and share your photos on your favourite social media site making sure you tag me so that I can share your achievements too!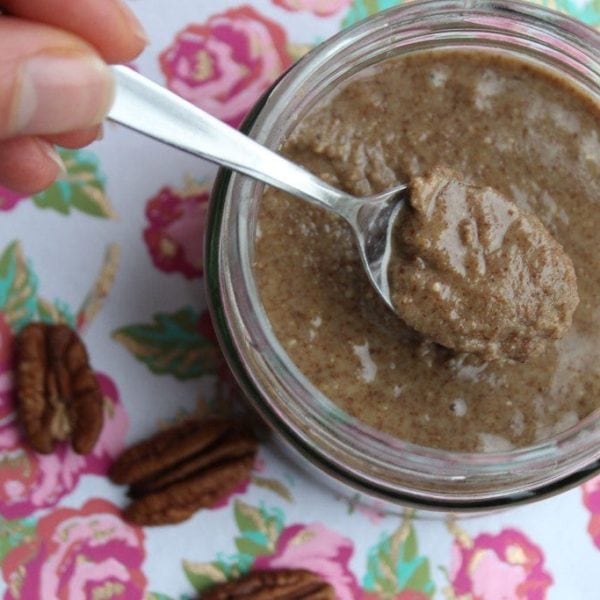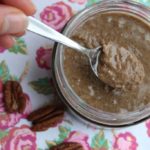 Pecan Pie Nut Butter
Gluten-free, Dairy-free, Egg-free, Soya-free, Refined Sugar-free
Ingredients
250

g

pecan nuts

1/4

tsp

good quality sea or rock salt

1/2

tsp

mixed spice

1

tsp

maple syrup

optional - you can use more or less if you like
Method
Place the pecans in a frying pan over a medium heat and toast for around 5 minutes, stirring frequently to prevent burning

Transfer the hot pecans into a hand held chopper, food processor or blender

Add the other ingredients and whizz until you have a smooth paste (takes around 3 or 4 minutes in a cheap hand held chopper)

Transfer to a sterile jar and try not to eat it all at once!
Don't loose the recipe, pin it to Pinterest now!