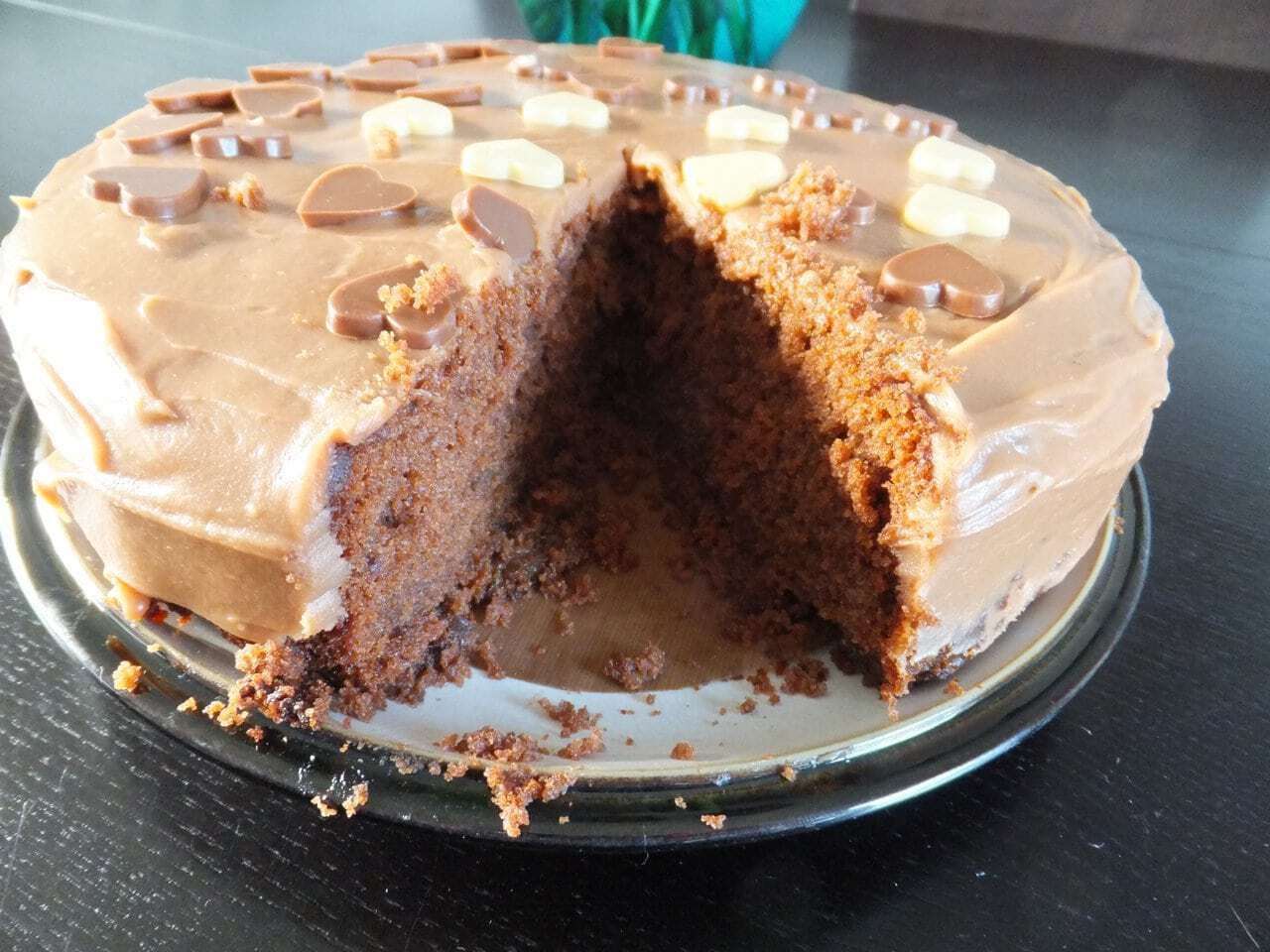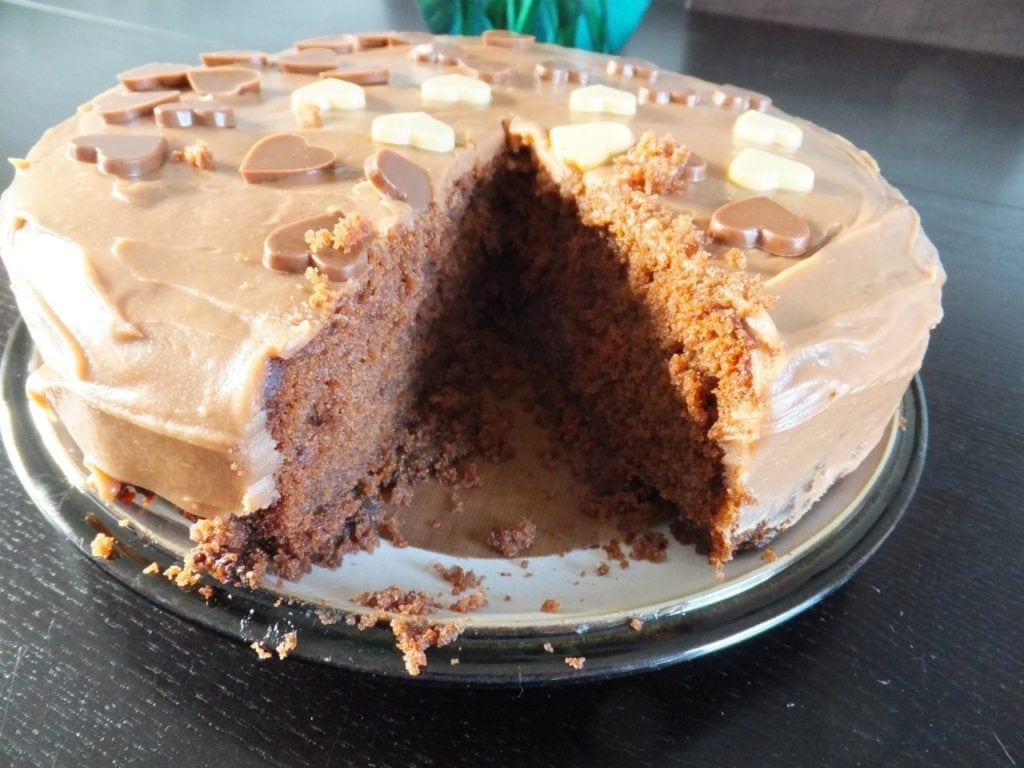 OK, I have been taunting you for long enough by posting pictures of this cake on Twitter and Facebook.  It is time I actually shared it with you…prompted by a request for a good birthday chocolate cake by Caoimhe on Twitter.  So here it is.  I hope you enjoy it as much as we do!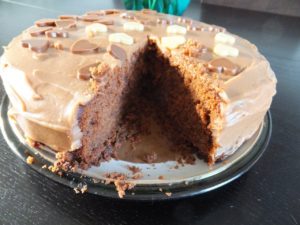 Best gluten-free chocolate cake
Gluten-free, Dairy-free, Nut-free, Soya-free
Ingredients
FOR THE CAKE

2

tbsp

cocoa powder

1-2tsp coffee granules - optional, for a choca-mocca cake

175

g

margarine or butter

-

if butter, soften it first

175

g

white sugar

3

eggs

2

tbsp

golden syrup

200

g

gluten-free self-raising flour -

I use my wholegrain flour blend

3-6

tbsp

dairy or dairy-free milk

-

depending on what flour you use - you dont want your mixture to be runny

Either 100g dark chocolate broken into pieces

-

or if your diet allows, 50g dark or milk chocolate and 50g toffees (I use Tesco value ones) both chopped into small pieces

FOR THE ICING

Either 100g dark chocolate or 50g toffees and 50g dark or milk chocolate broken into pieces

50

g

margarine or butter

2

tbsp

dairy or dairy-free milk

100

g

icing sugar

-

sifted
Instructions
Preheat the oven to 180 degrees/160degrees fan. Grease a 20cm round cake tin (ideally a loose bottomed one but it doesn't really matter)

Place the cocoa and coffee granules (if using) into a cup and add enough hot water to make a smooth, thick paste

Put the butter/marg and sugar into a large bowl and whisk with an electric whisk for approx. 1 minute

Add the eggs, syrup, milk and cocoa paste and whisk until combined.

Add the flour and carefully mix in. Once incorporated whisk for a further minute or two

Place the mixture into the prepared tin, smooth and scatter the chocolate (and toffee pieces if using) on the top

Gently push the chocolate (and toffee if using) into the mixture - not too far or it will sink right to the bottom!

Cook the cake for 40-50 minutes until the top springs back when you press it lightly

Cool in the tin for 5 mins then turn out and leave to cool on a wire rack

Whilst cooling, make the icing by heating the chocolate, toffees (if using), butter/marg and milk in a saucepan over a low heat, stirring occationally.

Once melted add the icing sugar to the mixture and leave to cool

Spread the cooled icing on the cooled cake and decorate however takes your fancy...