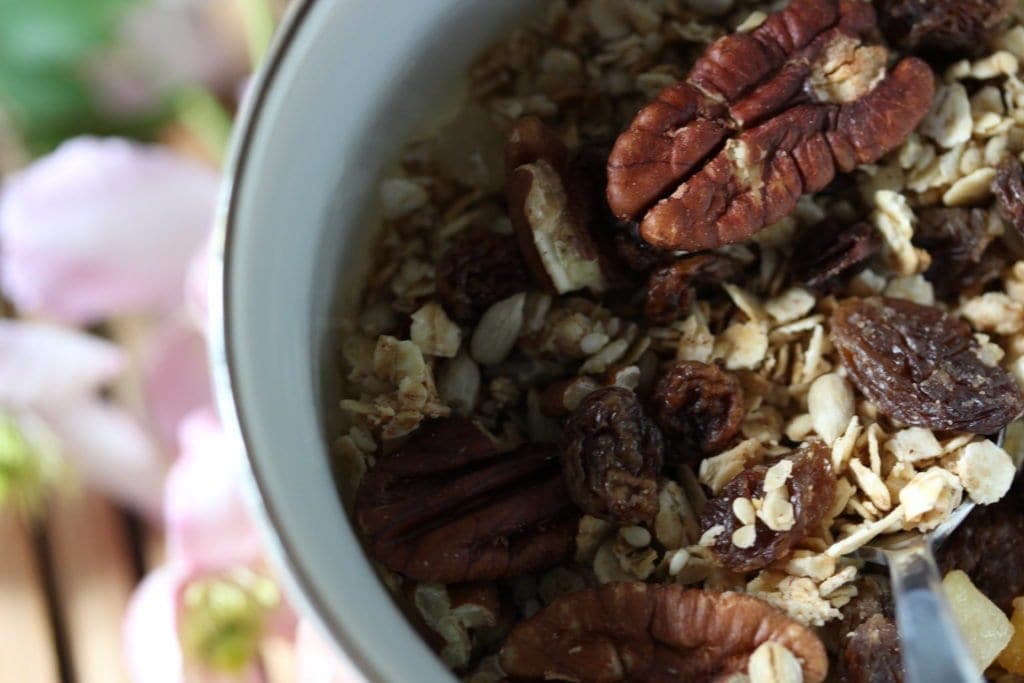 In my attempt to make breakfast a more nutritious affair in our household I have been looking for a long time, for something 'acceptable' to my 'big fuss pot' as an alternative to the sugar and salt-filled breakfast cereals you can buy.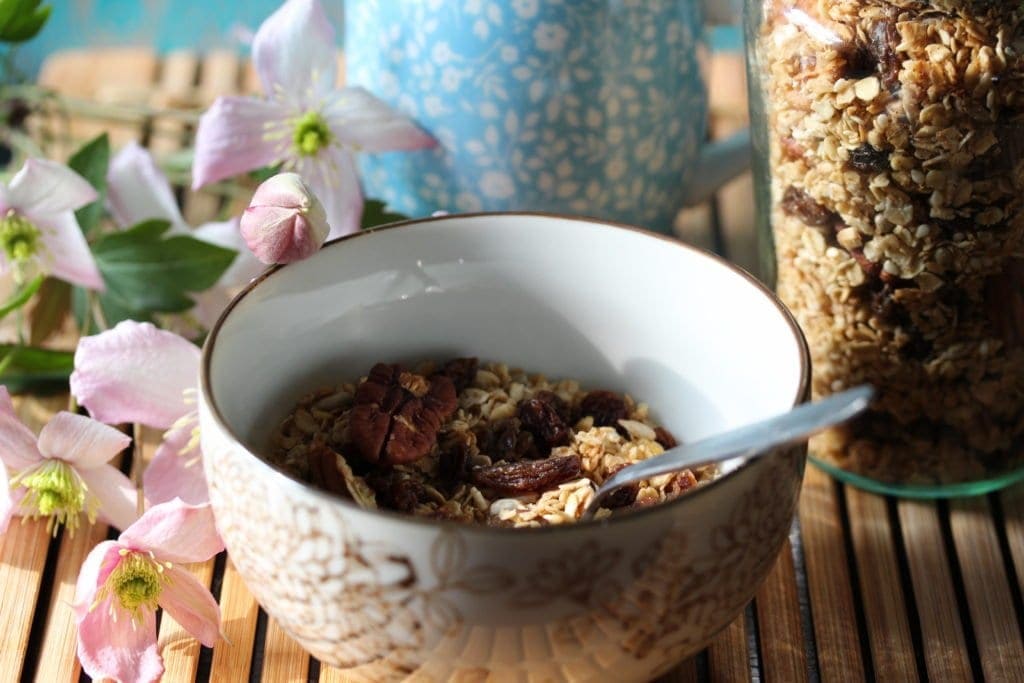 Pancakes work…and I have many adaptations including those with no sugar and with added ground almonds and ground flaxseeds.
However, when you are short of time on a Monday morning, you don't want to be faffing around with any cooking!
So, finally I have it!
Super easy to make and pretty low in sugar, my super easy, healthy museli…catchy name eh??!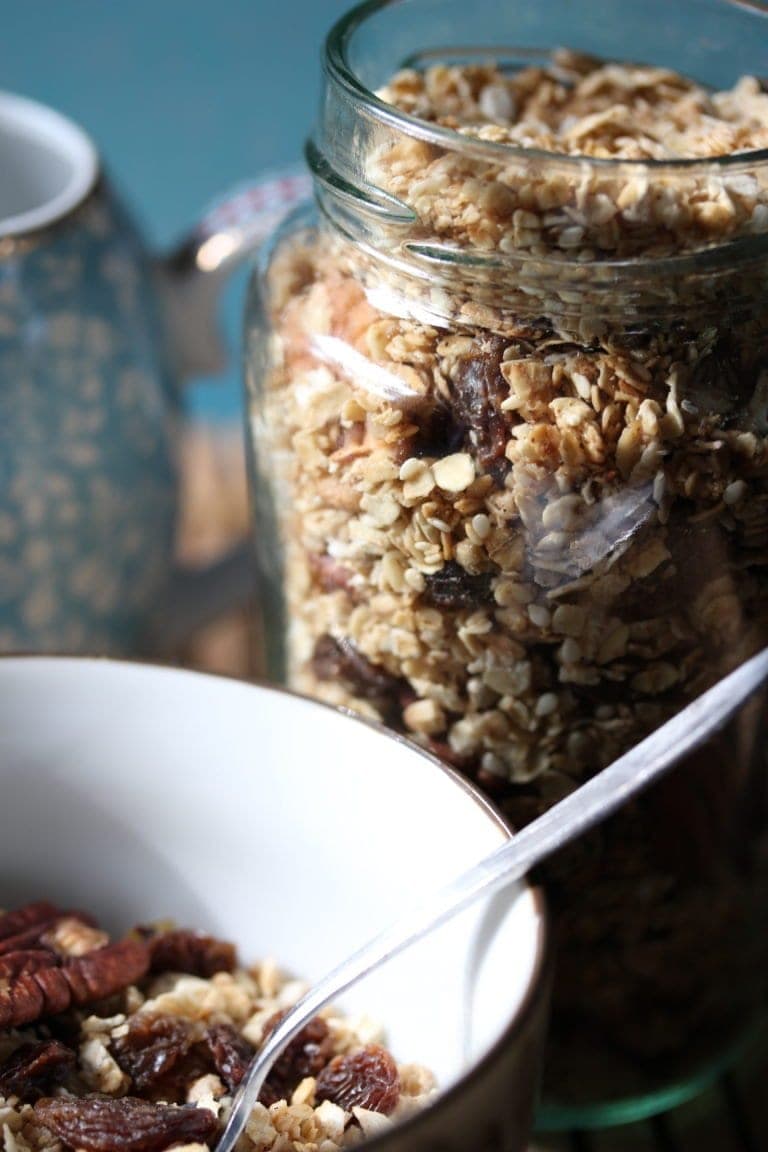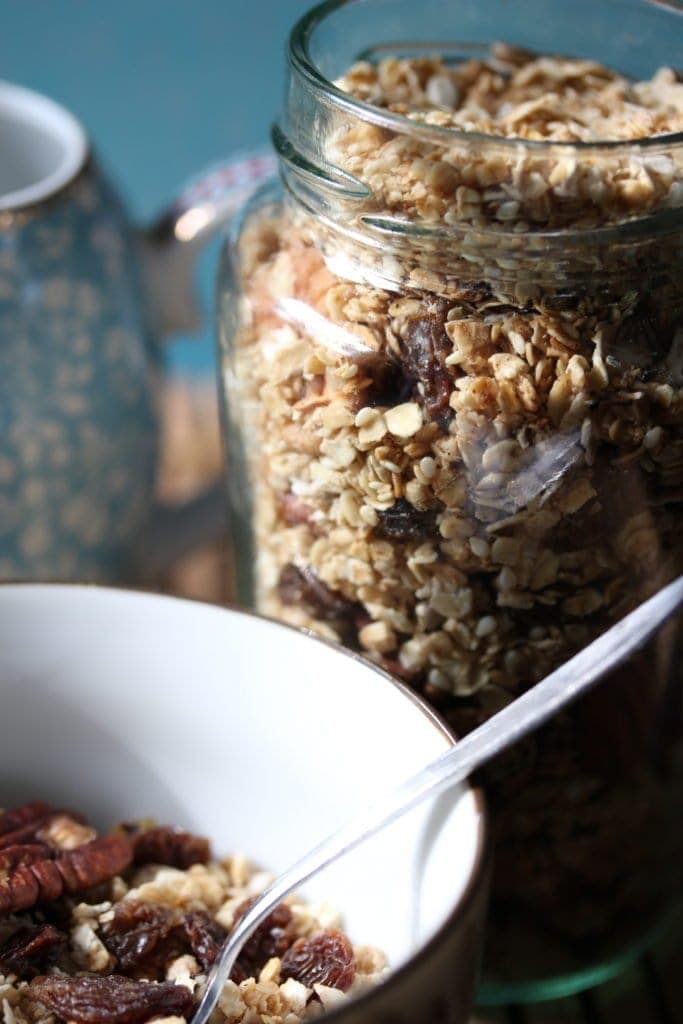 Really you can add what ever you like to this…more fruit, more seeds…just use this as a 'base recipe' and adapt it to suit what you or your little ones like!
I have made it without honey too because I am currently avoiding sugar and it is still nice!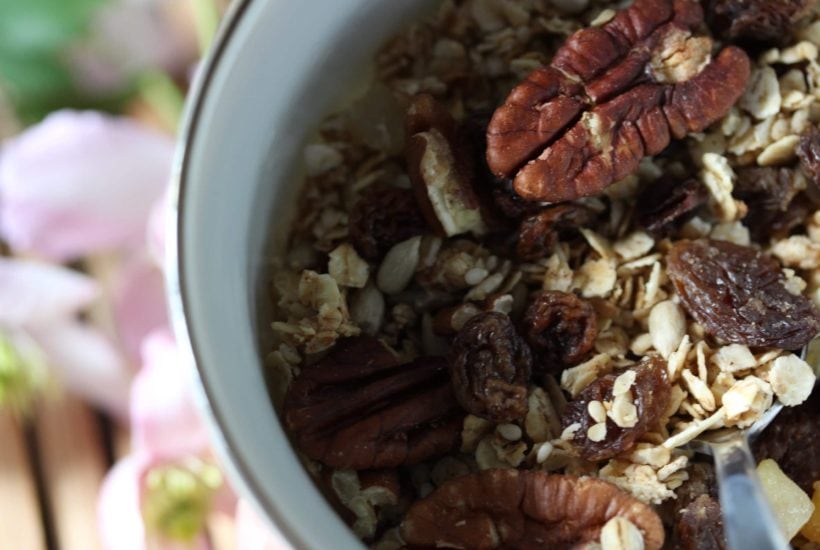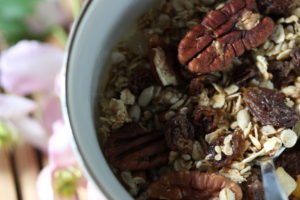 Super easy, healthy muesli
Gluten-free, Dairy-free, Egg-free. Soya-free
Ingredients
200

g

gluten-free oats -

or 100g quinoa flakes and 100g buckwheat flakes

50

g

seeds and or chopped nuts

-

I use sesame seeds for their high calcium content and sunflower seeds

50

g

- 100g dried fruit

-

chopped if large (I used raisins because that is what my lo likes but you could add apricots, dates, sultanas or any other dried fruit you can get your hands on!)

2

tbsp

runny honey

-

maple syrup or rice syrup - leave this out if you don't want any sugar

1

tbsp

coconut oil -

because of health benefits - you could use any oil you have

1

tsp

ground cinnamon

Half tsp vanilla extract
Instructions
If using coconut oil, place in a microwavable bowl and heat for approx. 30 seconds - 1 minute until melted

Add honey, vanilla and cinnamon to the oil

Stir the oats and seeds and or nuts into the oil

Place on a baking tray so that there are no gaps between the mixture

Bake at 180 degrees for 15 minutes, turning once

Leave to cool in the tray, then add the fruit, finally store in an airtight container

Serve with milk or yogurt