So, whilst I believe that nobody reads my blog I still continue to post recipes.
Mainly because I think that one day they might be useful for my daughter when she leaves home.
No need to pass her a much fingered and battered old book with recipes scribbled in it!
She will just be able to log on to the computer…or whatever it is by then.
Although if things go to plan she will know all these recipes off by heart and will have been cooking them for me for years before she leaves home at 18.
Who am I trying to kid?!
This is an incredibly versatile recipe.
You can make it entirely with ground almonds if you follow a paleo diet, or you can use mainly ground almonds with a little flour.
It takes little over 5 minutes to get your first batch so don't be put off by lack of time!
They will keep you going a lot longer than a bowl of cereal.
Now that I've created my own wholegrain gluten-free and rice-free flour blend I use that in this recipe.
It's far more wholesome than anything else on the market, it doesn't contain rice (which in turn contains arsenic) and it's got teff, sorghum, buckwheat and a little tapioca and potato flour in it.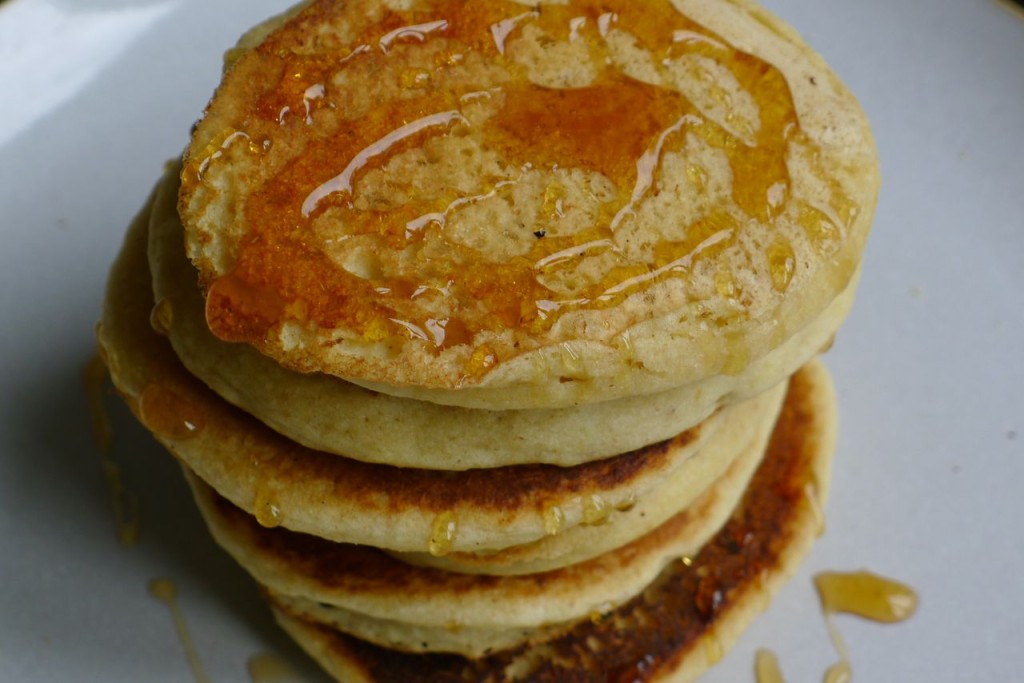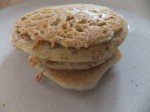 Gluten-free and Dairy-free breakfast pancakes
Gluten, Dairy, Soya and Refined Sugar Free; can be egg free
Ingredients
45

g

ground almonds

1

tsp

baking powder

1

egg or 1tbsp milled flax seeds 'whizzed' with 3tbsp water

Approx. 200ml almond milk Or other dairy free or dairy milk! You will use less if not using flax

Optional:

Half tsp ground ginger or cinnamon

2

tsp

- 1tbsp milled flax seeds

1

tbsp

maca powder

Handful dark chocolate chips

check ingredients

Handful of fresh berries

a mashed banana or a handful of raisins
Method
Mix together the dry ingredients in a bowl. If you decide to use maca for its beneficial properties then adding the ginger or cinnamon seems to counteract its flavour. The flax seeds will provide extra nutrients too.

Meanwhile place a large frying pan on a medium heat.

Add the egg and milk and hand whisk until you have a smooth mixture, rather like thick double cream. The amount of milk you need will depend on whether you use maca, flax or not and what flour you use.

Once the pan is hot place tablespoonfuls of mixture into the pan. I get 5 or 6 in my pan. Leave for approx. 1 minute until bubbles start rising to the surface. Carefully turn over and cook until golden on both sides. The first batch will take longer than the rest unless the pan is really hot before starting.

Serve plain or with honey or (dairy-free in this house) chocolate spread. Alternatively, if you like your pancakes sweet, add a tablespoon or 2 of sugar to the mix or the chocolate chips. I leave it out and the kids don't complain!

Please note that if you are using maca you will need to add the cinnamon or ginger too to disguise the taste!
If you'd like to buy my wholegrain gluten-free flour blends then click on the picture below which will take you to my shop…