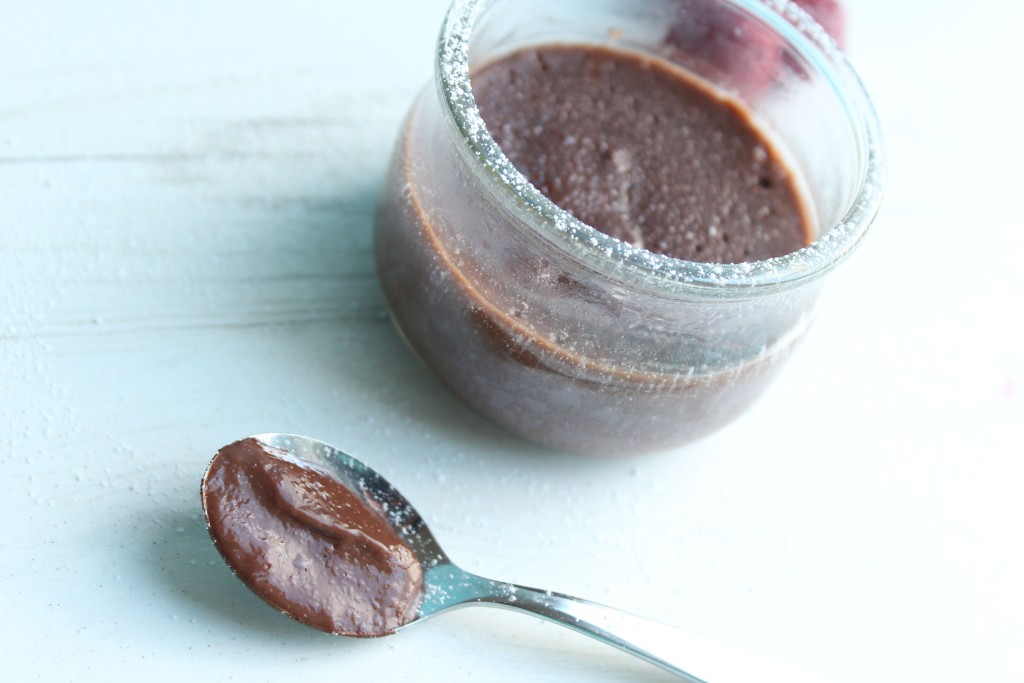 A few weeks ago I experienced a 'lightbulb' moment whilst the kids were eating their tea.  Or perhaps I should correct that lest you should think that my kids are angel's and are always well-behaved!  …Whilst the kids were pushing food around their plates complaining that they were "too tired to eat", or "just needed to nip to the toilet."
As I zoned out from the usual moaning and messing around at the table I realised that I had a recipe idea forming in my head!  Not a particularly spectacular, jaw dropping one I admit, but one that I could knock up right there and then and that may speed up the process of getting the main meal eaten!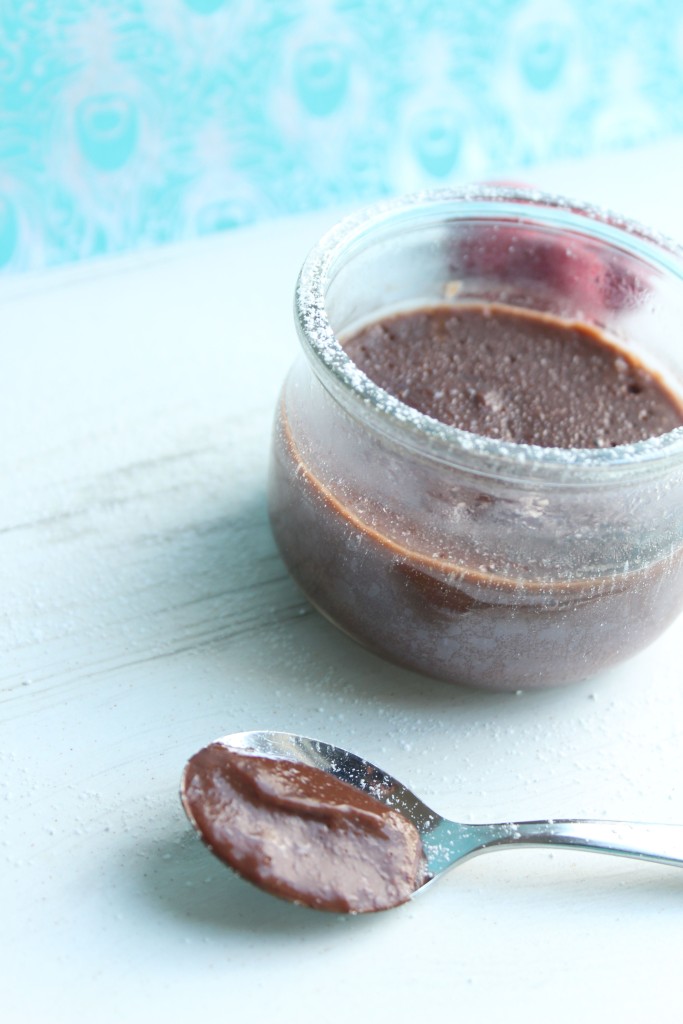 So here it is…my super quick chocolate pudding which I have to say, did the trick in getting the main course eaten, whilst also serving as a vehicle for calcium (of which, my loyal readers will know, is a daily challenge for me since my daughter is off dairy and isn't a big fan of kale!).
I hope your children (and the grown ups in the house) like this as much as we did! It now regularly gets 'conjured' up to speed along the eating process!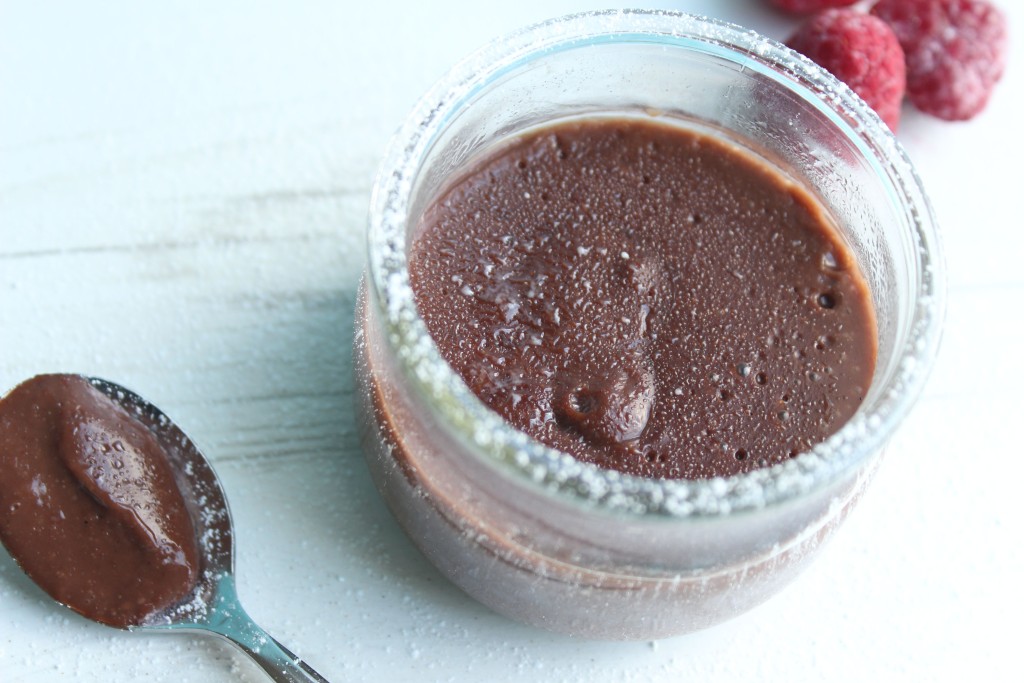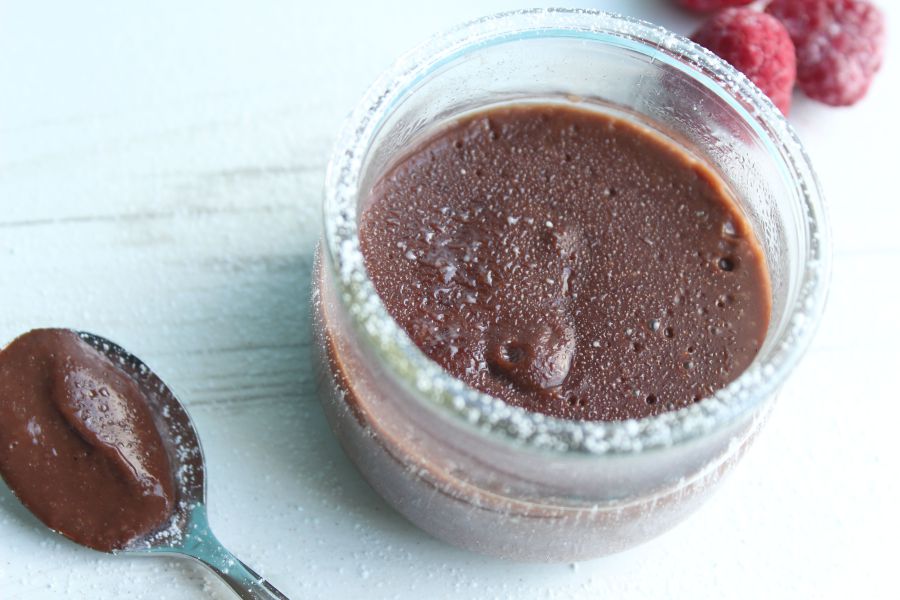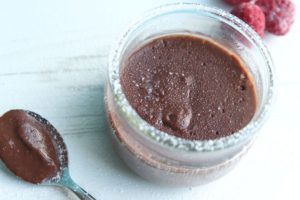 Super Quick Chocolate Pudding
Gluten-free, Dairy-free, Egg-free, Soya-free, Low FODMAP
Ingredients
1

tbsp

Birds Custard Powder or 2 tbsp gluten-free cornflour

1-2

tbsp

maple syrup -

honey or rice syrup (go for as little as you can get away with!)

1

tbsp

cocoa powder

-

make sure it is gluten-free!. I use Bourneville or Tesco own brand

Half pint dairy-free milk. I use Blue Diamond Almond Breeze

-

unsweetened

Pinch

rock or sea salt
Instructions
Place the custard powder (or cornflour) in a saucepan along with the sweetener of choice, cocoa and salt and stir to combine.

Add a few tablespoons of milk and mix until you have a smooth paste

Add the remaining milk and put over a medium heat whisking all the time until thickened

Serve warm or cold (with fruit if you are being a 'meany mummy' like me!)
Cost breakdown
Birds custard powder = £1.31 for 300g; 15g = 7p
Sugar = 94p for 1kg; 30g = 2p
Tesco cocoa powder = £1.99 for 250g; 15g = 12p
Almond Breeze = £1.49 for 1lt; 284ml = 42p
Save the recipe so you can find it another day…