Have I told you before that I was veggie for around 15 years and that I love veggie burgers?
Well, I was, and I have to admit that I still prefer veggie food to meat. It just generally doesn't agree with me (all those beans and lentils has a bad affect on my tummy).
I was flicking aimlessly through my recipe development notebook the other day and nearly shouted out loud with joy.
This month my blogging pals and I are developing free from BBQ recipes and I have to say I was at a bit of a loss…
BBQ's are really not my thing. They sit alongside picnics on the 'a bit too much hassle' front.
I know! Shoot me down now.
If I lived in Australia I might be more inclined to crank out the barbecue every night because it would be too hot to cook inside. But lets face it. We live in England and it's never too hot to cook inside, and it's far less hassle.
With a turn of a switch I have instant heat, no planning required! Now that's my kinda cooking.
I digress.
I've no idea when I created this recipe. Like many in 'the book' they never make the light of day. I forget about them (or forget to take photos) and then have grand ideas about something else (you might have noticed that!).
I'm so glad this one did make the light of day though because it's a cracker.
It's so easy to make, has very few ingredients (that you're bound to have in the cupboard) and is rather a life saver if you're stuck for tea.
I'll admit to not wheeling the BBQ out for them (sorry)…but I'm certain they would cook fine there provided you place them on a piece of tin foil on a less than scorching area.
Oh and that's my other beef with barbecues. They burn the food because they're too hot. And if they're not too hot you give yourself food poisoning.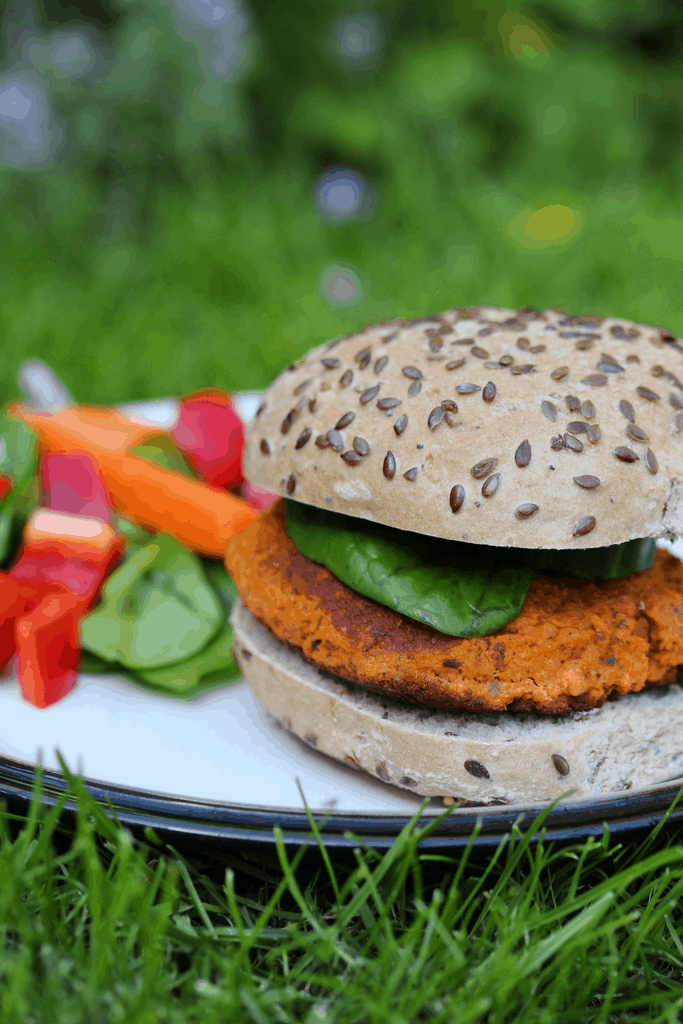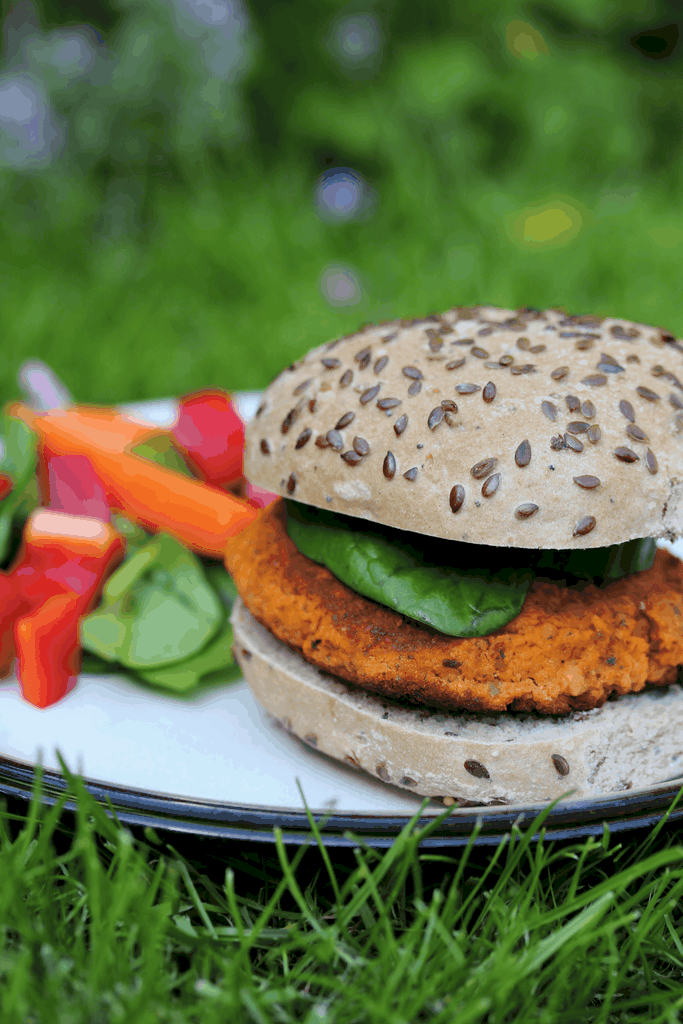 So, if I haven't entirely put you off your barbecue then here's the recipe!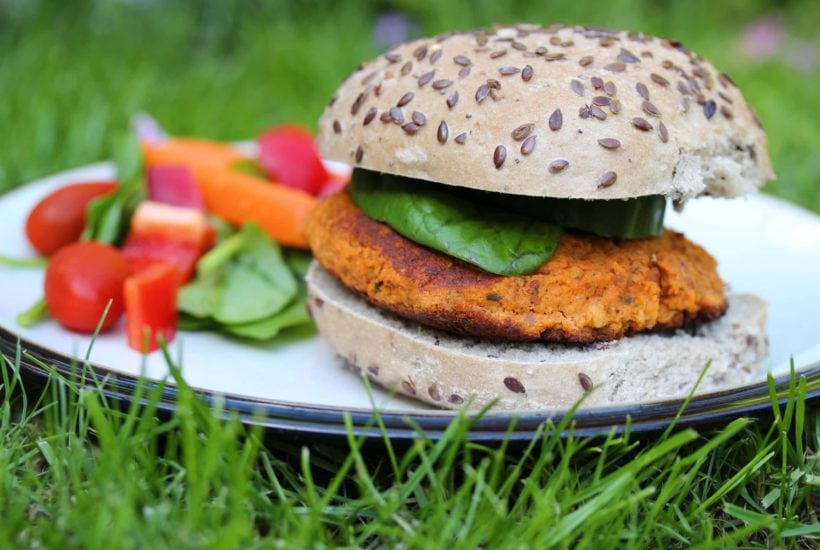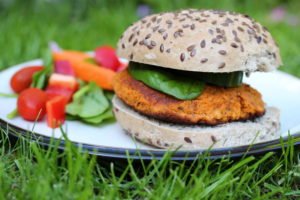 Free-From Veggie Burgers
Gluten-Free, Dairy-Free, Soya-Free, Vegetarian
Ingredients
100

g

mixed nuts

-

I used salted but you could use unsalted and add a little salt

200

g

tinned butter beans

-

chickpeas or whatever else you have in the cupboard

1/2

onion

-

finely chopped

1

tsp

mixed herbs

3

tsp

tomato puree

25

g

gluten-free oats

1

medium free range egg

A little oil for frying
Instructions
Put a frying pan on a medium heat

Place the nuts into a handheld chopper or food processor and blitz until broken up a little

Add all the other ingredients and blitz until it comes together

(Refrigerate the mix for around 30 minutes to make it easier to handle) - optional

Add a little oil (I use coconut because it's better for cooking at high temperatures than other vegetable oils) to your frying pan and turn the heat down to low

Gently remove 1/4 of the mix and pop it into the frying pan. Take care while you shape it into a rough burger shape

Repeat with the remaining mixture

Cook for around 5-10 minutes on each side until firm

Alternatively, shape the burgers on a piece of tin foil and cook on a cool spot of the barbecue.
Make sure you keep your eyes peeled for all the other fabulous recipes that will be coming your way from my fellow bloggers. You just need to search under #FreeFromBBQ across social media.
You'll find recipes from:
Mel – Le Coin De Mel has created chorizo and cod kebabs
Emma – The Free From Farmhouse
Nathalie – The Intolerant Gourmand
Jo – Paleo Crust
Sarah – The Gluten Free Blogger
Kate – Gluten Free Alchemist
Rebecca – Glutarama
Chloe – The Adventures of An Allergy Mummy
Midge – The Peachicks Bakery
Eb – Easy Peasy Foodie
Finally, if you're hosting a barbecue and have people coming round who are gluten-free or have to avoid other allergens then check out this blog post about how to avoid cross contamination at a BBQ. 
Pin the recipe now so you don't lose it!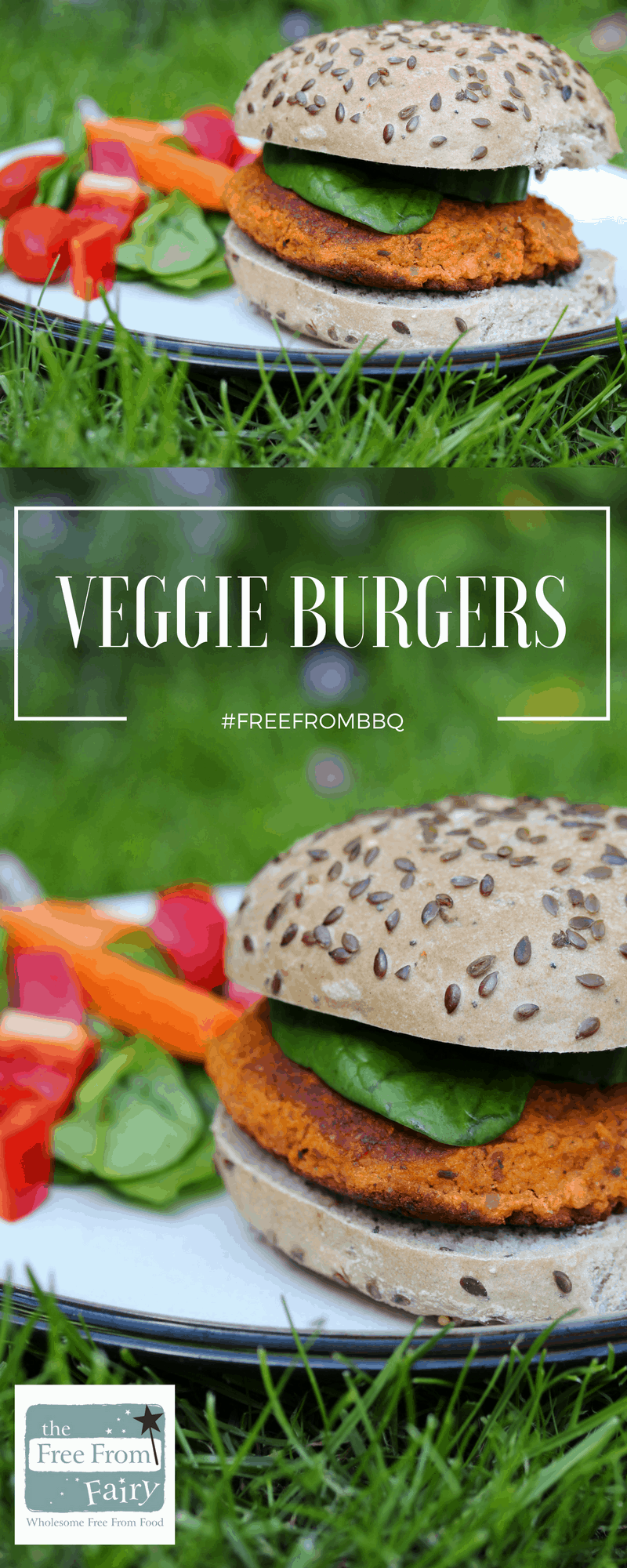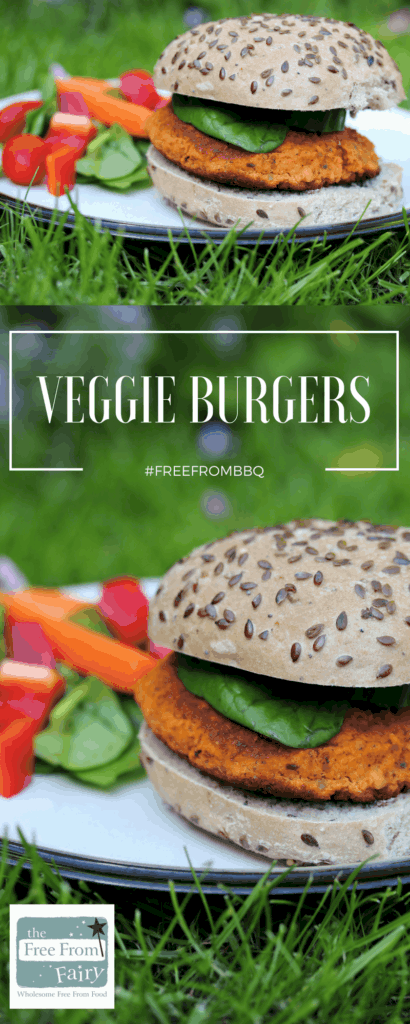 I've shared this with:
This recipe features in Twinkl's Fantastically Fun Family BBQ Ideas post