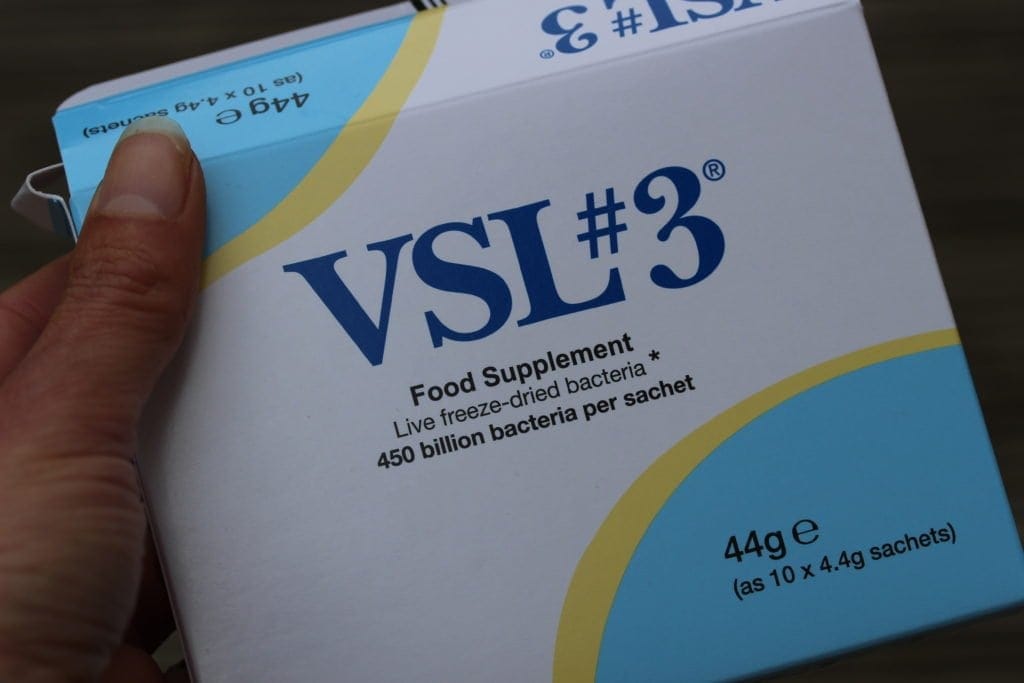 Regular readers will know that I have put up with irritable bowel syndrome (IBS) for over 20 years (I've actually lost track of when it all started).
For me IBS means huge tummy bloating, constipation and the feeling that I've eaten a 10 course meal when in reality I've eaten nothing. Everyone experiences it slightly differently and I would consider myself very lucky that it is no more severe. I know that some people have to stop working or even seeing friends because it impacts on their life so much.
Anyway, around 15 years ago I found that wheat was a major trigger and have pretty much avoided it ever since. I've always been convinced that living and travelling in exotic countries, and picking up an array of undesirable bugs, was what triggered it in the first place.
Until recently, gut bacteria weren't talked about but in recent years our understanding of the link between our gut bacteria, health and disease has rapidly progressed.
Projects like the Human Microbiome Project have hugely assisted in moving forward this understanding.
I find it a fascinating area of science to watch and am convinced that the health issues that my children have (as well as me) are linked to my poor gut bacterial health when I was pregnant with them. Roo's coeliac disease, allergies and asthma along with Pickle's asthma and allergies I'm sure are all linked.
A couple of years ago, at my wits end with a flare up of my IBS, I decided to focus on both diet and improving my gut bacteria.
Up until that point I had had a healthy diet but whenever I had tried to take probiotic supplements my symptoms would worsen (leading me to believe that there was an issue with my gut bacteria but always drawing a black as to how to deal with it).
I started exploring low carb, sugar-free, grain-free diets, following the GAPS and SCD diets in a bid to reduce any potential inflammation in my system whilst at the same time slowly adding small amounts of good bacteria into my gut through the use of probiotic supplements.
At the time I was approached by a company called Symprove to trial their water-based supplement. Despite the revolting taste, the difference to my symptoms was profound and I felt hugely better, both mentally and physically. You can read about the results here.
I continued to take the Symprove on a half dose for a few months after the end of my 12 week 'course' and then stopped taking it.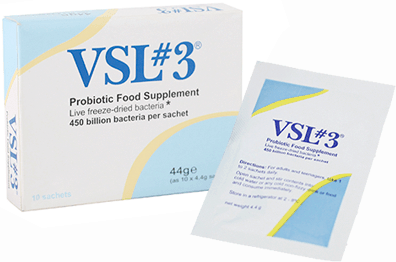 A few months ago I was approached by another company called VSL#3 offering me a trial what they say is the 'world's most concentrated poly-biotic.'
Now, from everything I have read, my understanding of the gut microbiota is that once it has become unbalanced, even if it is re-balanced, it won't stay that way without additional help.
I was therefore delighted to be given the chance to try out another product and one that has 450 billion good bacteria from 8 different strains in every dose.
Unlike Symprove, VSL#3 is a powder and comes in individual 'daily-dose' sachets. In the same way as Symprove it is gluten, dairy, lactose and soya free and although it should be kept in the fridge it can be kept at room temperature for up to one week, making it perfect for taking away on holiday.
So what results have I had?
Well, the initial month trial didn't really impact on me at all. My tummy was particularly bloated and I didn't feel any different.
At the end of my second month's trial I can report a huge improvement in both my tummy bloating and in my toilet habits that are now very regular.
For me, VSL#3 has worked in the same way as Symprove did, and it probably took as long for the bacteria to colonise and make a difference as Symprove did (although I slowly built up to the full dose with Symprove whereas I took the full dose from the beginning with VSL#3 which may be why I experienced the bloating).
VSL#3 has a lot more different strains of bacteria than Symprove. Whether that is important I don't know because I would say that the end result has been the same.
Both have a host of research to back up their efficacy but one study in particular was reported in the press and showed that VSL#3, Symprove and Actimel were the only three products out of eight that actually thrived and colonised in the gut…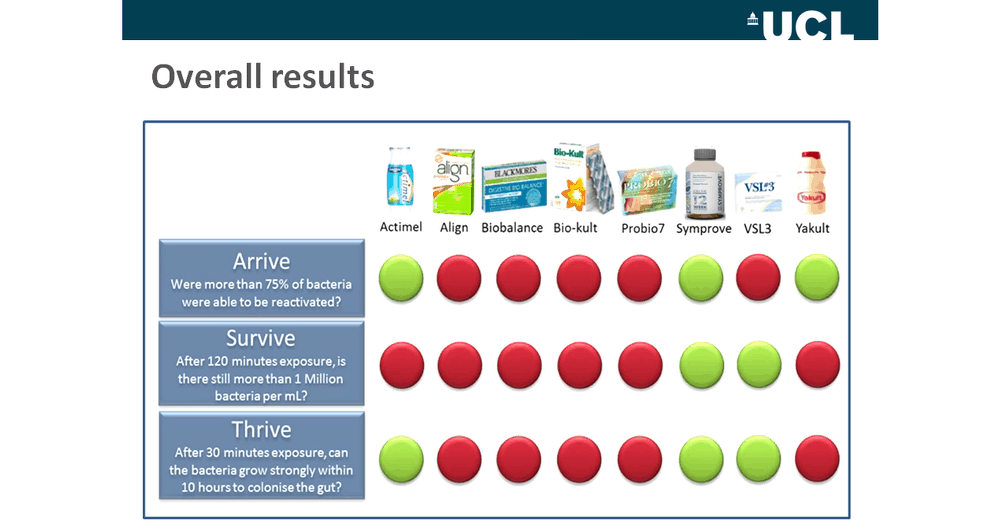 The major difference for me between Symprove and VSL#3 is the way you take them.
Symprove, as I mentioned before, tastes utterly horrid. It takes a long time to get used to and never became pleasant to take. It is also not particularly convenient when travelling away from home because it has to be kept in the fridge and comes in large bottles.
VSL#3 by contrast is a convenient little sachet of powder. It can be sprinkled into any cold food or drink, and unless taken straight from the sachet (which I have done when away), cannot be detected by way of taste. Although ideally kept in the fridge, it can be kept at room temperature for up to one week.
I've incorporated it into my diet very easily by sprinkling it into my morning fruit, nut and yoghurt bowl but it can be added to smoothies, stirred into fruit juice, mixed with some peanut butter and spread into a sandwich…the possibilities are endless.
With regards cost, VSL#3 costs around £1.50 per day while Symprove costs around £1.75 per day if you buy the full 12 week programme.
Because of it's ease in incorporating it into the diet, and based on the results of my trials, I would choose VSL#3 over Symprove.
However, Symprove has incredible customer support with a support app and a brilliant private Facebook group for those taking or considering taking it. The group offers fantastic support for people suffering with everything from IBS to inflammatory bowel disease and for that reason, if you feel alone with your symptoms and need help and support I would choose Symprove.
Finally, based on the evidence from the UCL study, if you wanted a cheaper option and could tolerate dairy then taking Actimel may be an alternative although bear in mind that it only offers one strain of bacteria and that it contains a lot of sugar (10.5g in a bottle of original – the least sweet – which equates to more than 1/3 of our suggested daily intake of sugar).
Following my trial I'm now hoping to give VSL#3 to Roo and Pickle.
Roo's tummy is never quite right.
Although we try to avoid dairy as much as possible, there are times when her tummy is upset even when she hasn't eaten any. For a while I tried to get her to take Symprove but even with the flavoured variety, or taken in a strong squash to disguise the taste, it was a daily battle.
Pickle also has issues with occasional constipation and wind, not to mention eczema, asthma and hay fever.
Babies are exposed to their first bacteria during the birthing process.
Studies have shown that babies born by caesarean section could make a child more susceptible to asthma, hay fever, food allergies and obesity.
Despite giving birth to both children naturally, I was given intravenous antibiotics during the birth of Roo which would have killed off all bacteria, leaving her first exposure to bacteria to potentially come from the hospital environment along with a mixture from my skin.
Either way, she potentially missed out on gaining important beneficial bacteria at a critical time in her life.
If I didn't have the most beneficial mix of bacteria during pregnancy (which I suspect I didn't give my IBS), Pickle wouldn't have received them during birth either so I feel that both of them could benefit from adding them into their diet now.
I'll keep you posted on how that goes!
Have you tried to boost the good bacteria in your gut? I'd love to hear your experiences…
Don't lose the post: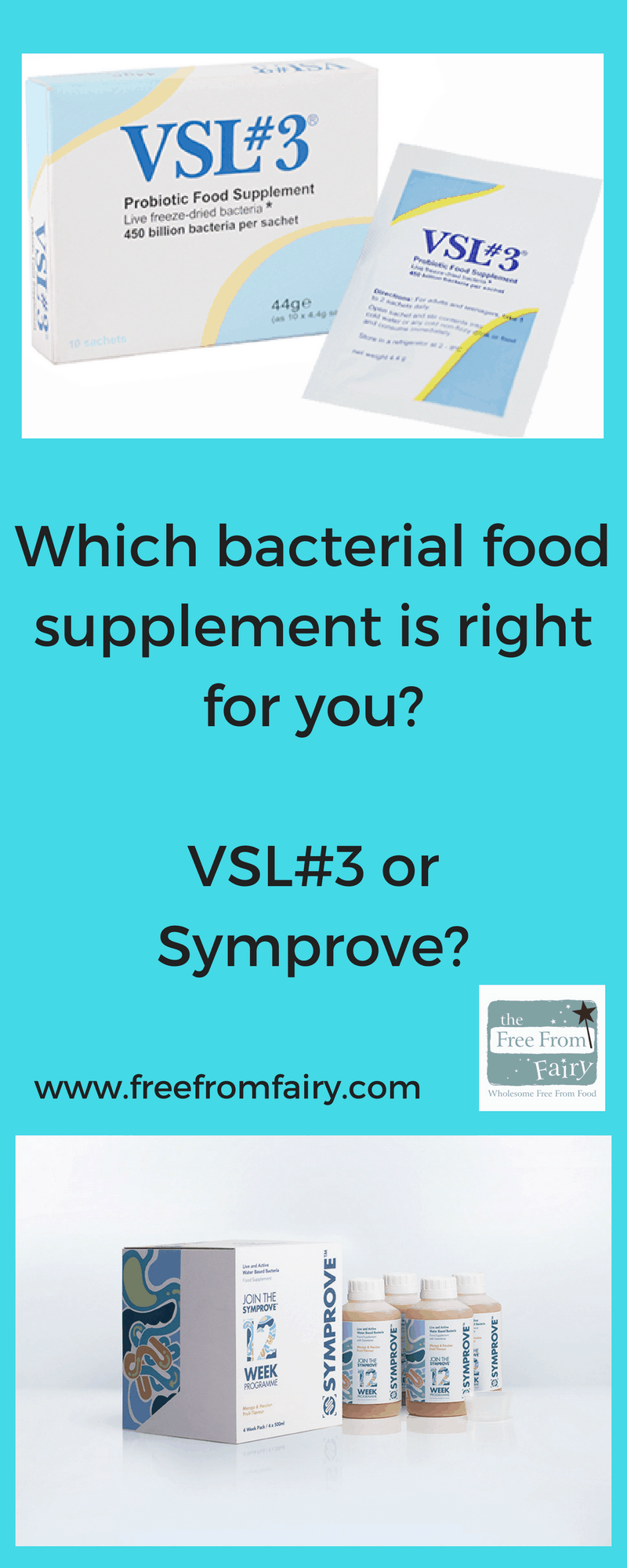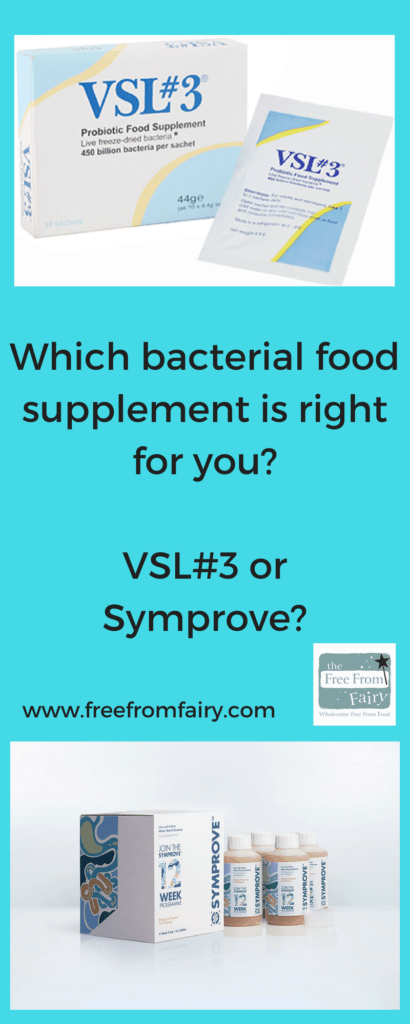 I've shared this with:
This post was sponsored by VSL#3 but all opinions and words are my own and were not influenced by the sponsorship.