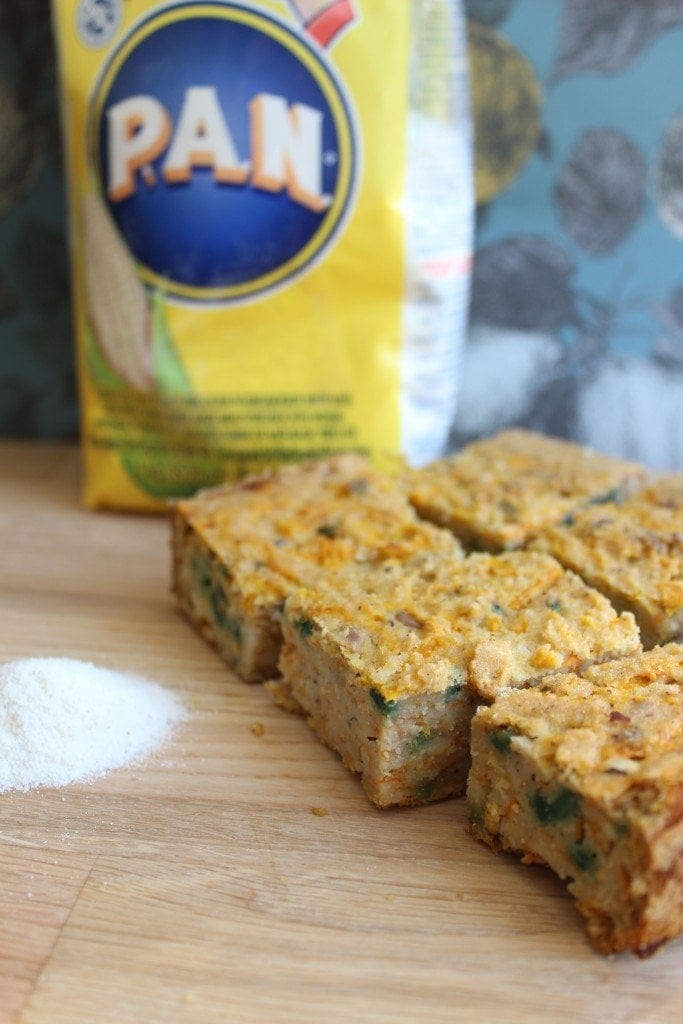 This post contains Affiliate links. As an Amazon Associate I earn from qualifying purchases.
The sun is shining, the daffodils are waving, the snowdrops are twinkling and the birds are singing.  This is why I love England!
On my way home from dropping the kids at school this morning I really tuned in to the world around me.  How often do you do that?  Actually look around…notice the little things that are happening and listen to the sounds of nature all around?  Admittedly, if you are in a city this is more tricky, but if you really look and listen it is still there.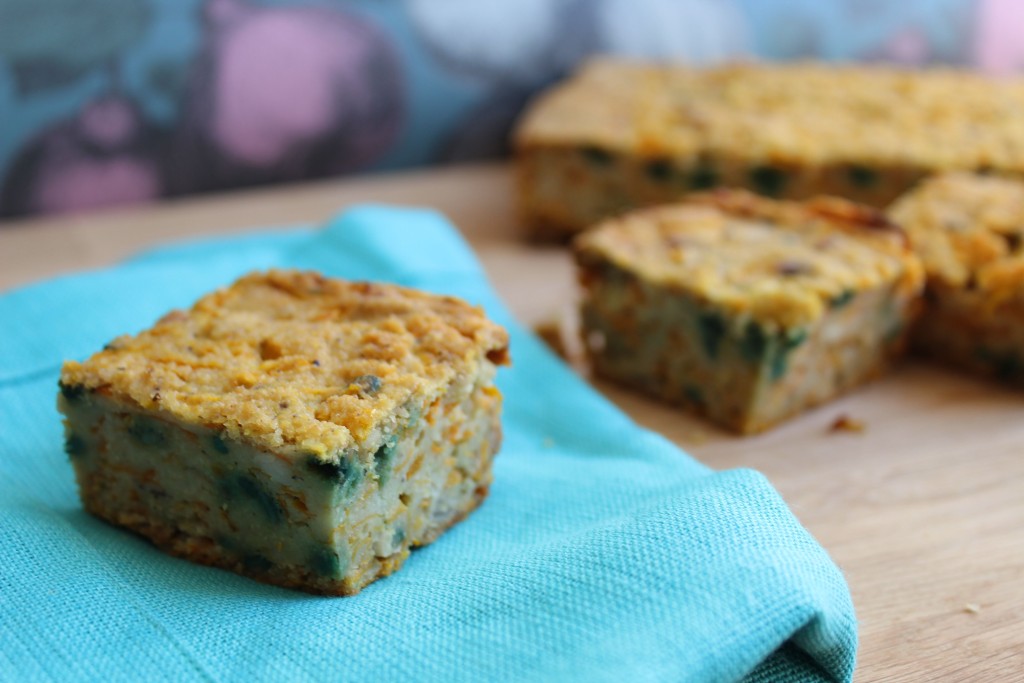 We are all so busy dashing from one place to the next that we often forget that we are a teeny-weeny part of what is going on on our planet.  Remembering that always helps me to put things into perspective and is immensely relaxing.
Anyway, today I would like to share a recipe for cornbread.  It is dense and satisfying. The perfect accompaniment to a bowl of steaming soup in this bright crisp weather.
I have packed it full of nutrients and even snuck in some veg to go towards your five a day.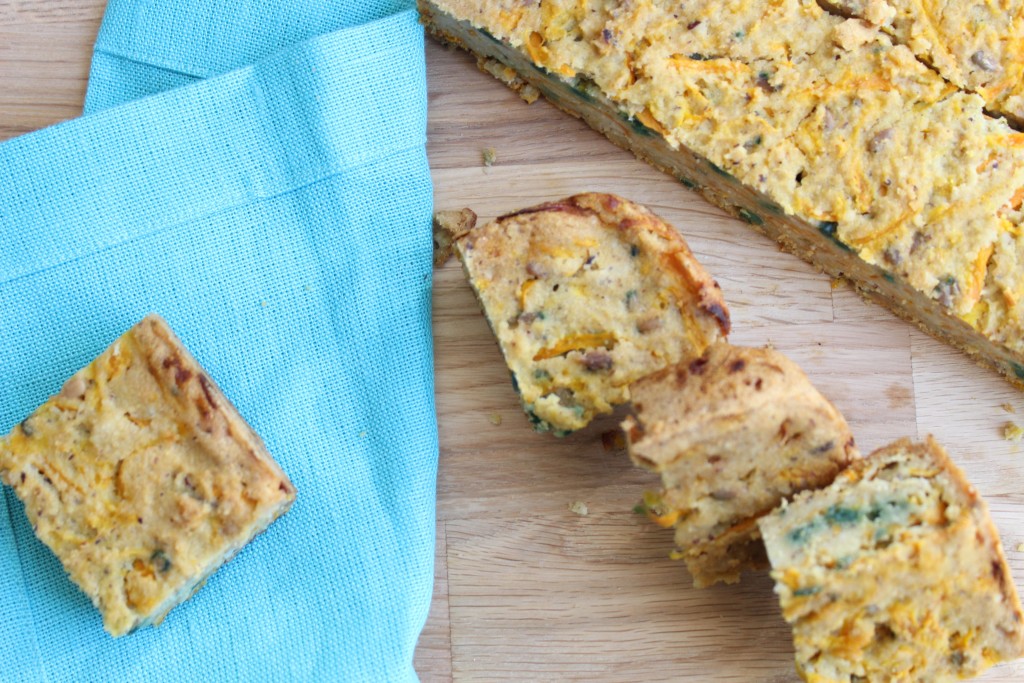 The cornmeal I use is this recipe is super fine pre-cooked white corn meal flour that has the most delicious flavour.
You can buy it from Amazon although I'm sure you can find it elsewhere too.
As well as cornbread you can also make all kinds of beautiful latin American dishes like arepa, empanadas and tamales using it that I fondly remember from our 6 month trip around the area.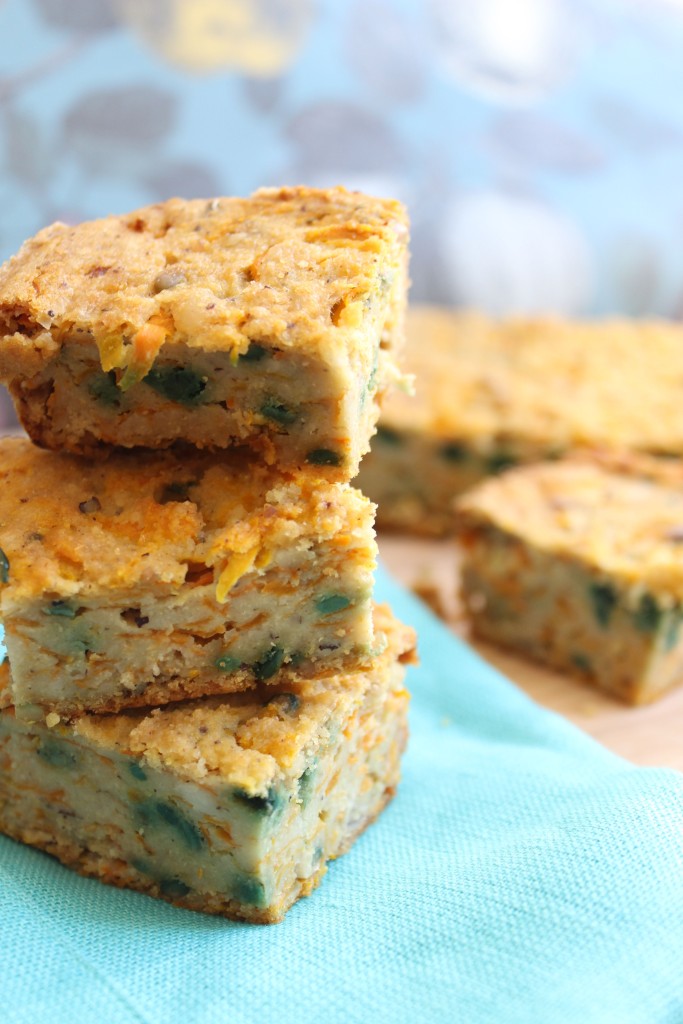 You can either make these vegetarian, or add in the optional bacon for a bit of extra protein.  You can also make them with carrots rather than squash…and any nut you feel like, in fact the last batch I made with brazil nuts that I had 'chopped' in my blender.  They are like a meal in one so perfect for your lunchbox when you haven't time to make something.
As always do let me know if you make these. I love to hear from you to know you are really there!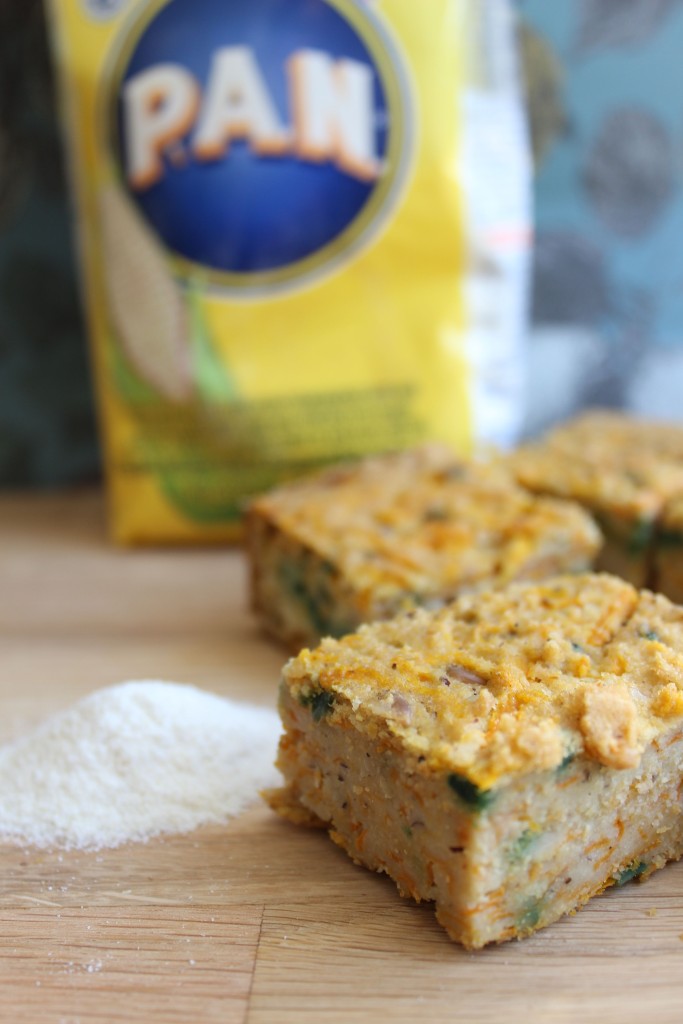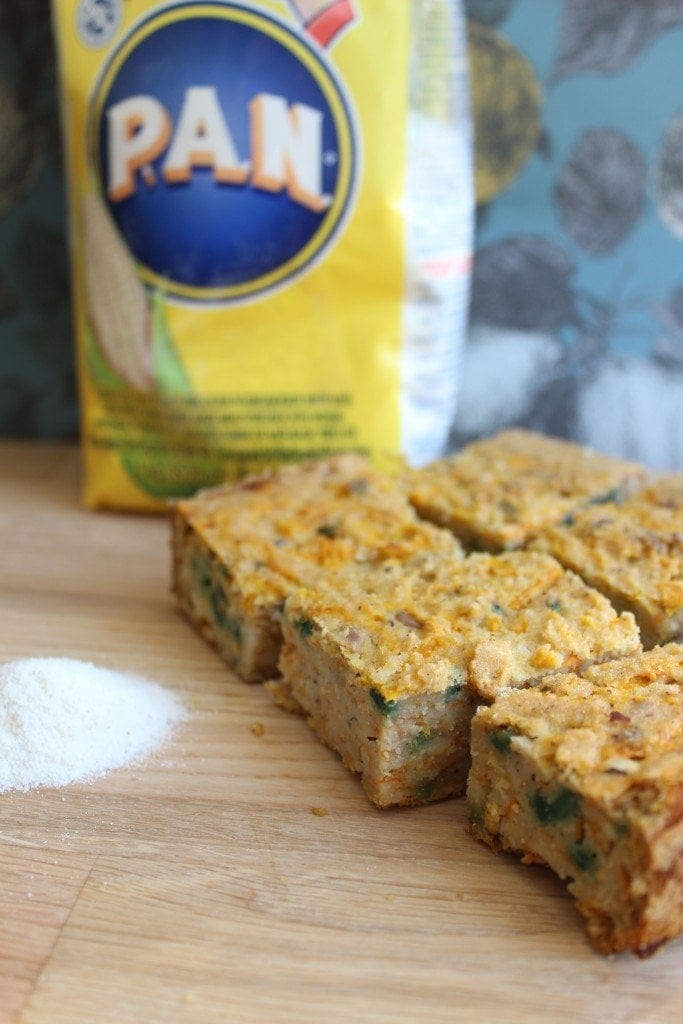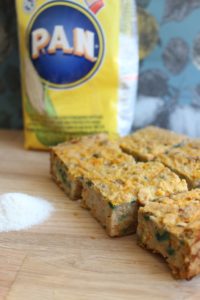 Walnut, Squash & Sunflower Cornbread (GF, DF, SF)
Gluten-free, Dairy-free, Soya-free
Ingredients
200

g

Pan white cornmeal flour

100

g

walnut

-

or other nut meal (grind in a blender until fine)

3

tsp

baking powder

2

large eggs

300

ml

dairy-free milk of choice

-

I use unsweetened almond

2

tbsp

olive oil

300

g

grated butternut squash or carrots

30

g

sunflower seeds

3

rashers cooked bacon

-

optional, chopped
Instructions
Place all the ingredients into a large bowl, or the bowl of your mixer (I used my Sage Scraper Mixer Pro) and mix well

Scrape the mixture into a greased square tin measuring 20cm x 20cm

Bake in a pre-heated oven at 180 degrees (160 degree fan) for 55 minutes to 1 hour

You can tell it is done by inserting a tooth pick which should come out clean. If it doesn't return to the oven for a few more minutes until it does

Leave in the tin to cool for 5 minutes before turning onto a wire rack

Cut into slices and store, once cold, in an air-tight container or in the freezer if you are not going to eat it within a day or two
Pin the recipe so you don't loose it!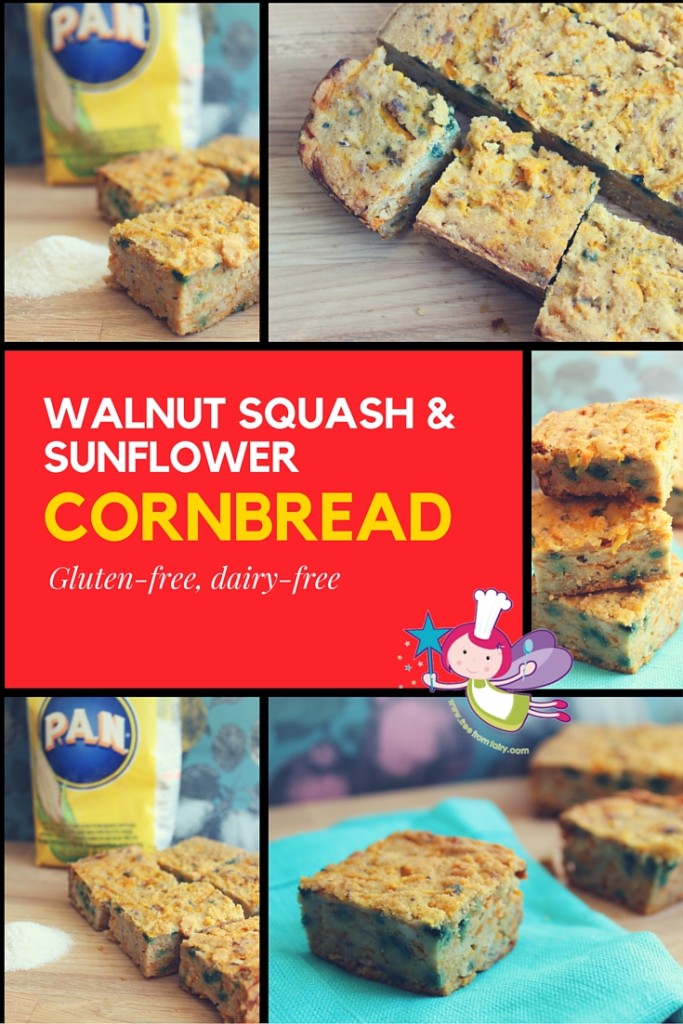 I was paid to create this recipe. If you are a business and have an ingredient you would like to showcase with an exciting freefrom recipe then do get in touch through my About – contact me page.