This yeast free gluten free bread recipe takes five minutes to put together so within an hour you'll have fresh bread ready to eat. It's basically a simple gluten free soda bread recipe.
This post contains Affiliate links. As an Amazon Associate I earn from qualifying purchases.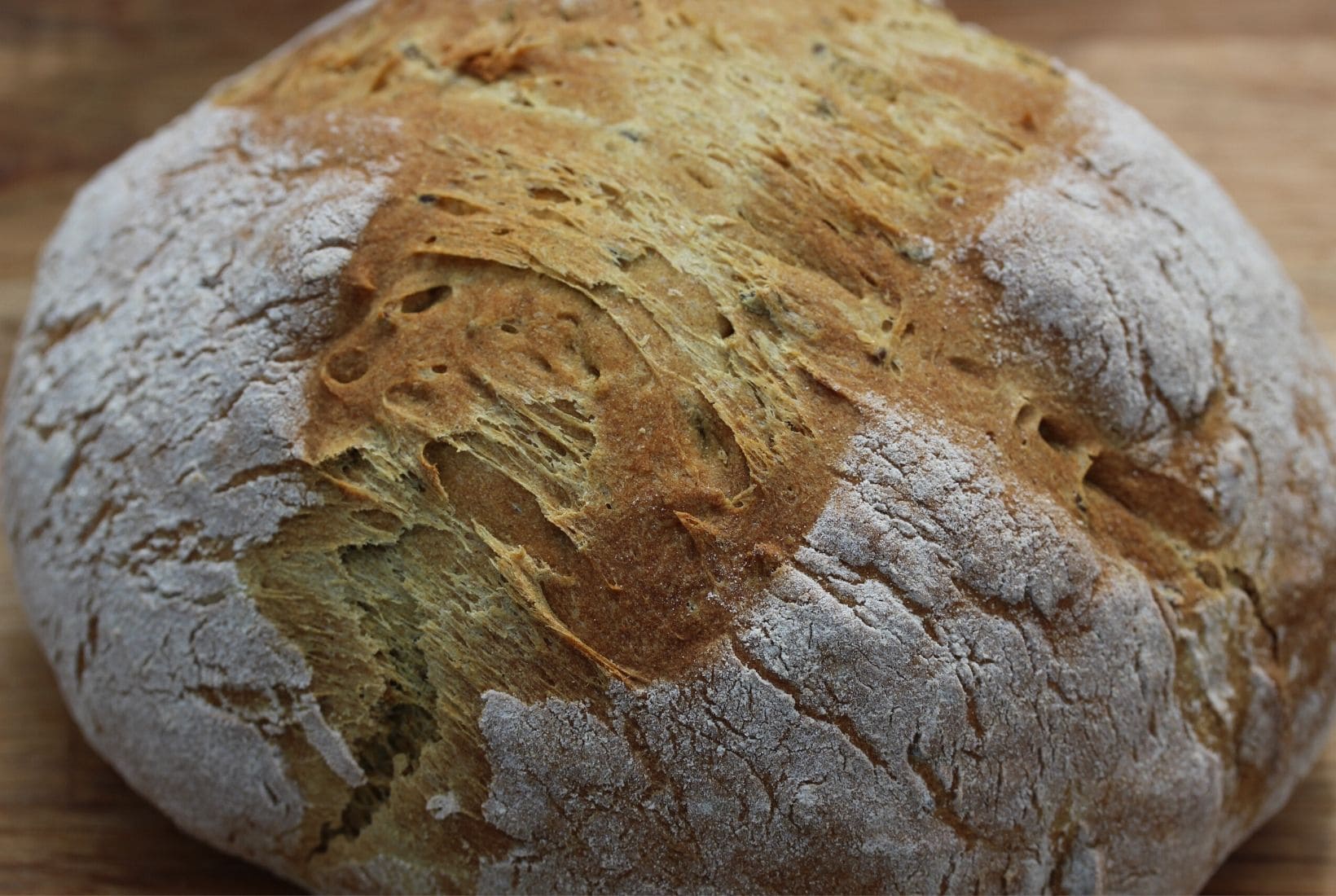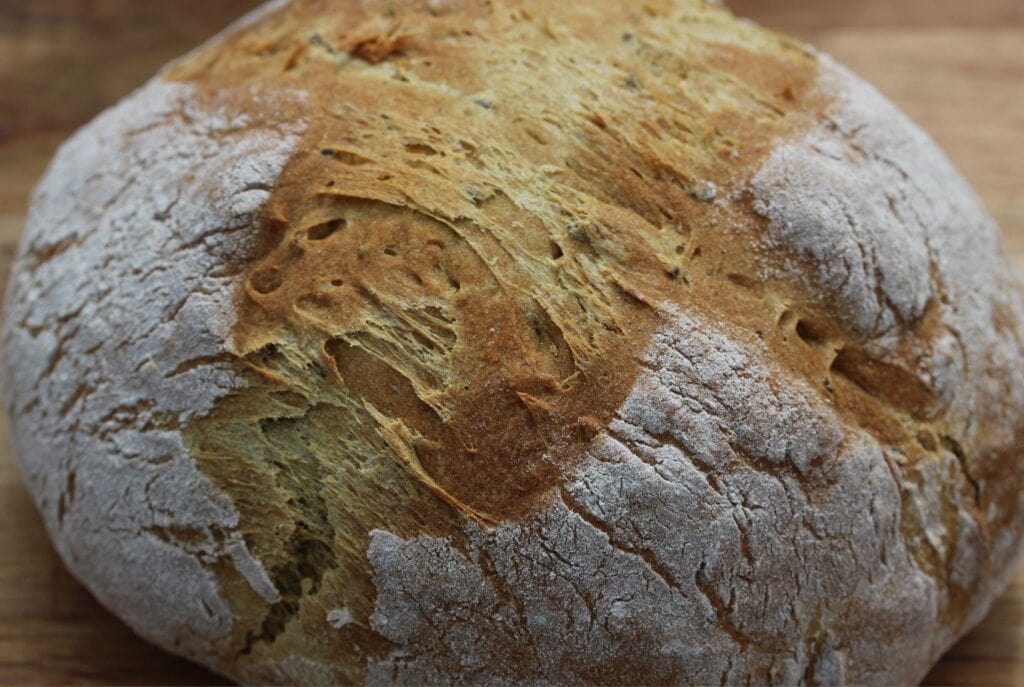 Today I want to share a recipe with you for yeast free gluten free bread. That's because if you live in the UK at least, you'll be having difficulty getting hold of yeast.
Since launching my gluten free bread mix a few weeks ago life has changed rather dramatically. And I'm finding many of my lovely customers are unable to try out their bread mix because they can't get yeast.
I therefore promised to devise a way around this, and this easy gluten free soda bread is the answer.
I will be working on dairy and egg free versions so watch this space.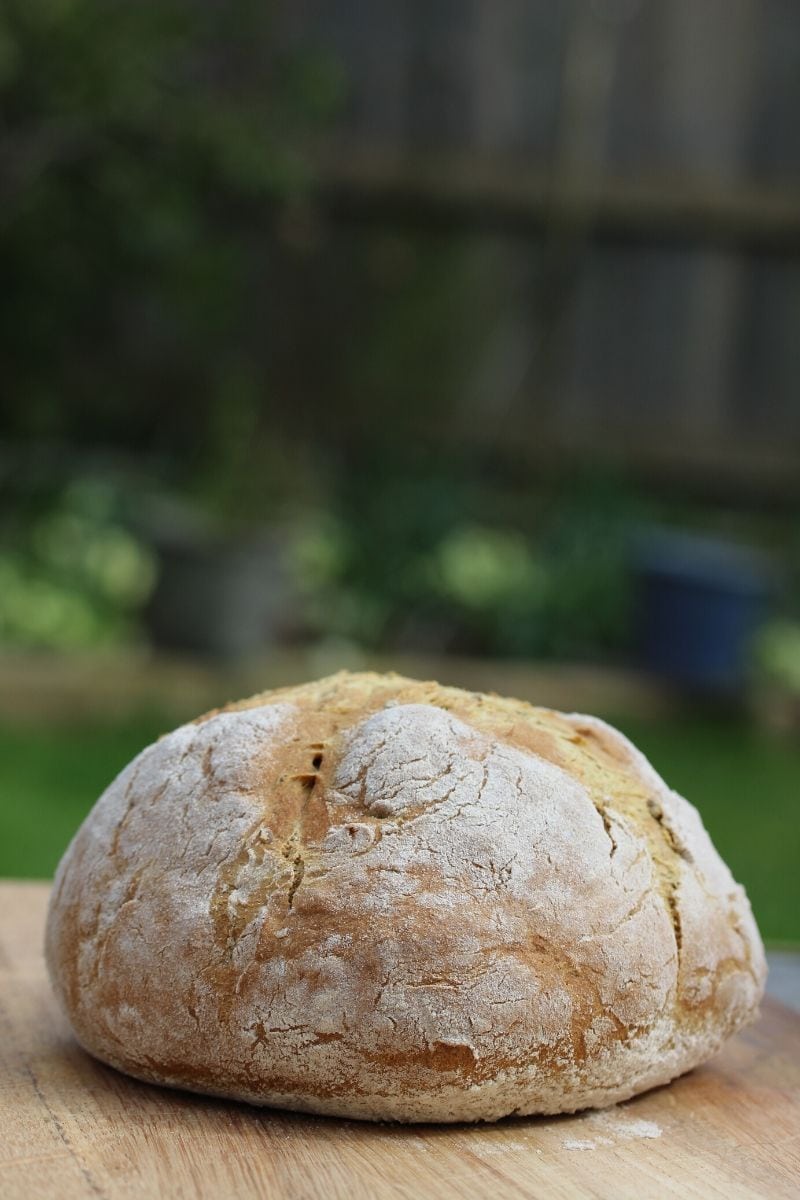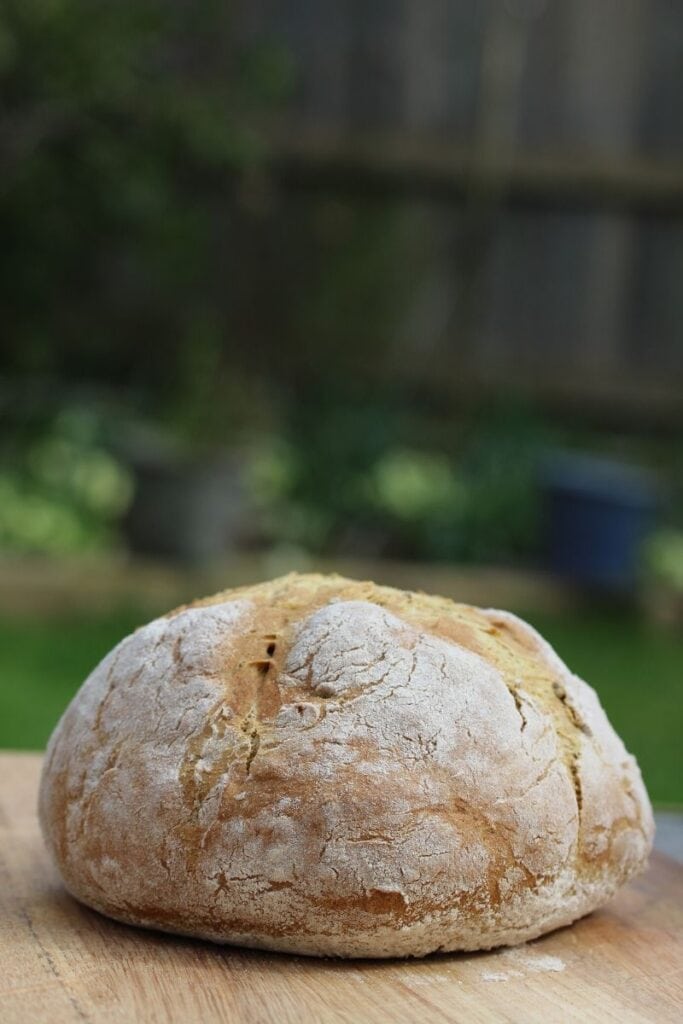 What will I need to make yeast free gluten free bread?
Firstly you'll need a packet of my gluten free bread mix.
The mix has taken over ten years to develop. In fact ever since I gave up eating wheat, I've been trying to make a decent, tasty loaf of gluten free bread.
I finally cracked it last year and that, combined with my new life free from self imposed limits, I brought it to market last month.
However, it was designed to have yeast added to it to create the perfect loaf. And in our current situation there appears to be a shortage of yeast. Hence this creation of a yeast free gluten free bread!
In addition to my gluten free bread mix you'll need sugar, lemon juice (I'm sure vinegar would work too if needed), bicarbonate of soda, milk and an egg.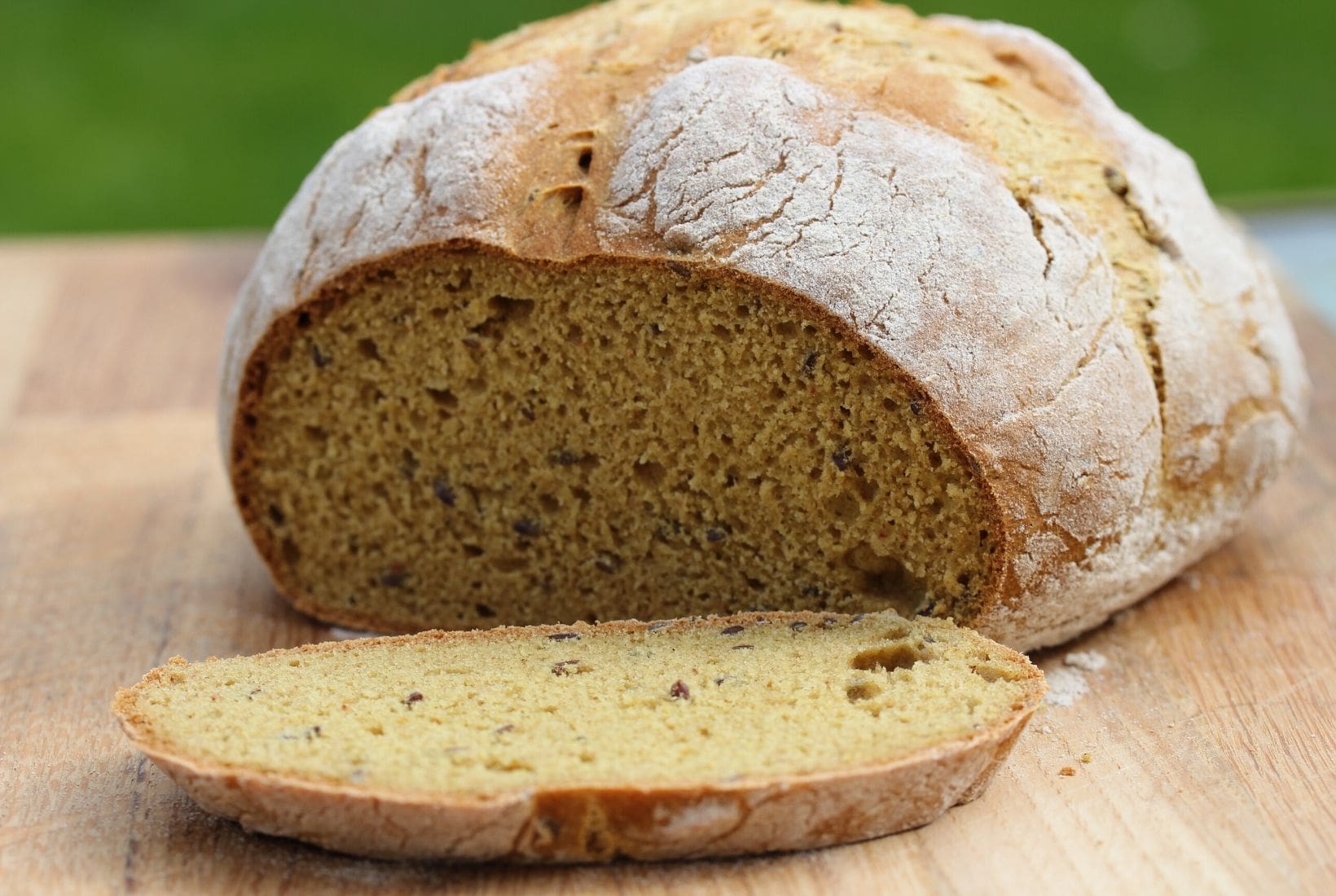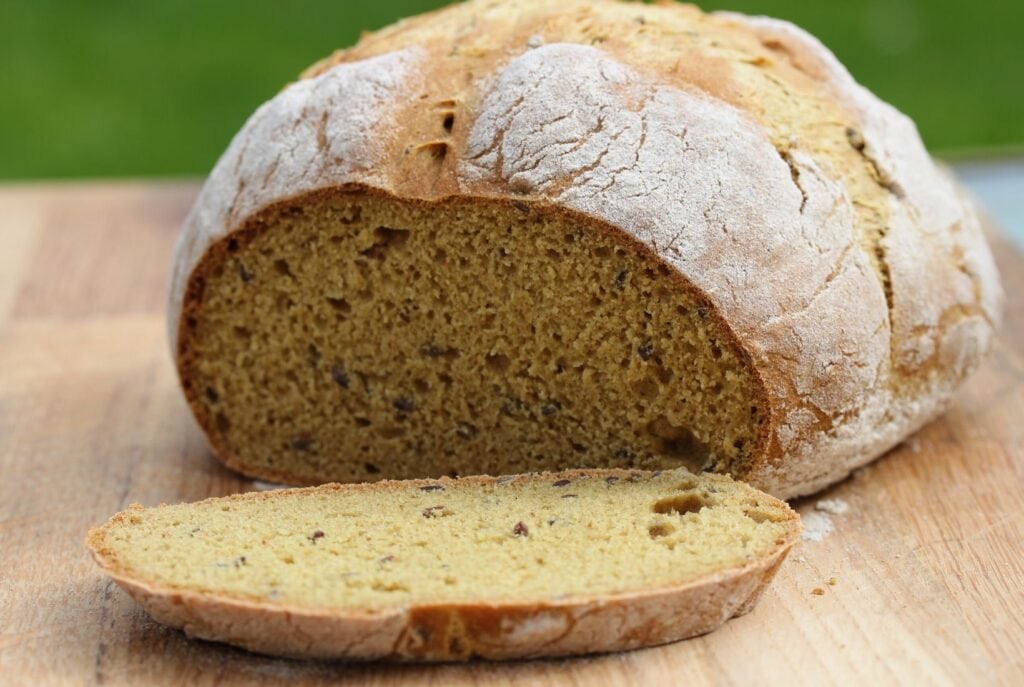 How do I make this gluten free soda bread?
It's simple!
Just empty the gluten free bread mix into a large mixing bowl and add the bicarbonate of soda and sugar, mixing them well together.
Pour the milk into a large jug and add the lemon juice and egg. Whisk lightly together with a fork then pour that into the dry mix.
Simply stir the ingredients together until smooth then leave to rest for 5 minutes.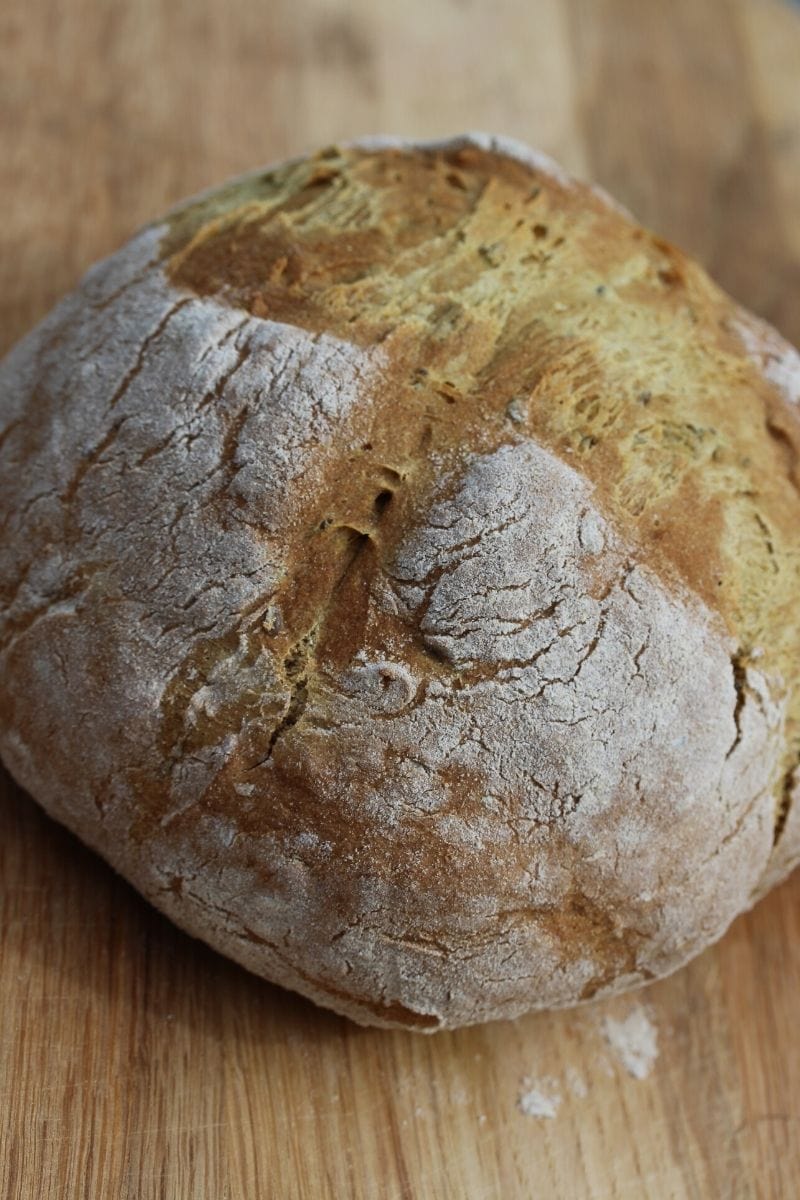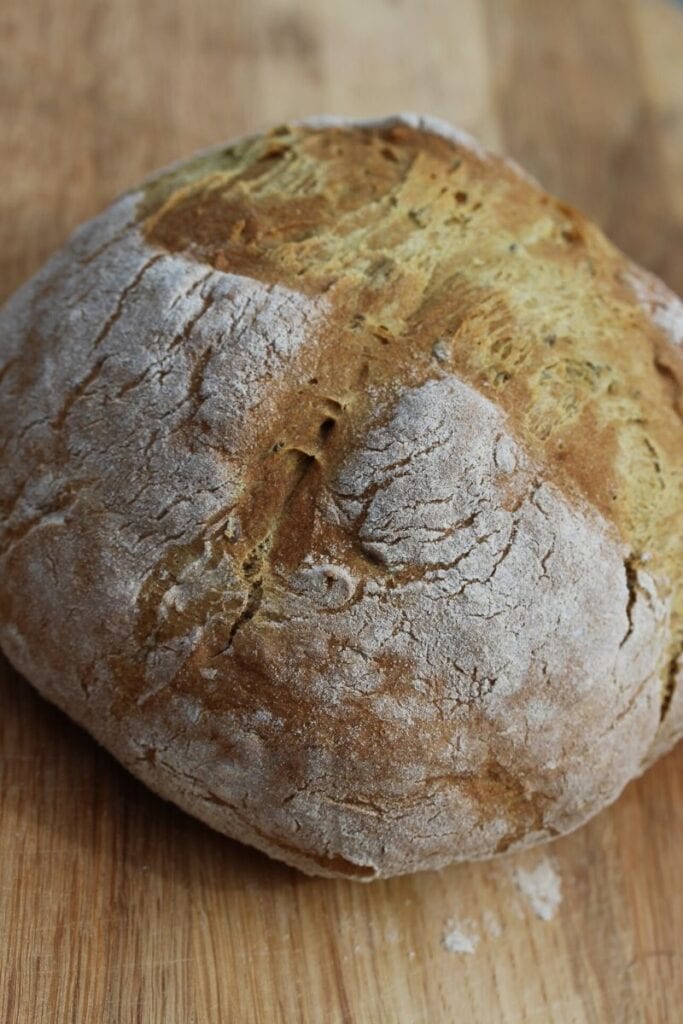 How do I shape the bread?
The dough is pretty sticky so to shape it you need some extra gluten free flour.
Scatter the flour into a baking tray then empty the dough onto the tray.
Then scatter the dough with more flour and gently bring the dough into a ball shape by turning the dough in the flour.
Using a sharp knife, finish by cutting a cross shape on the top that is approx. 1cm deep.
All that's left to do is to bake the bread. So simple, yet so tasty!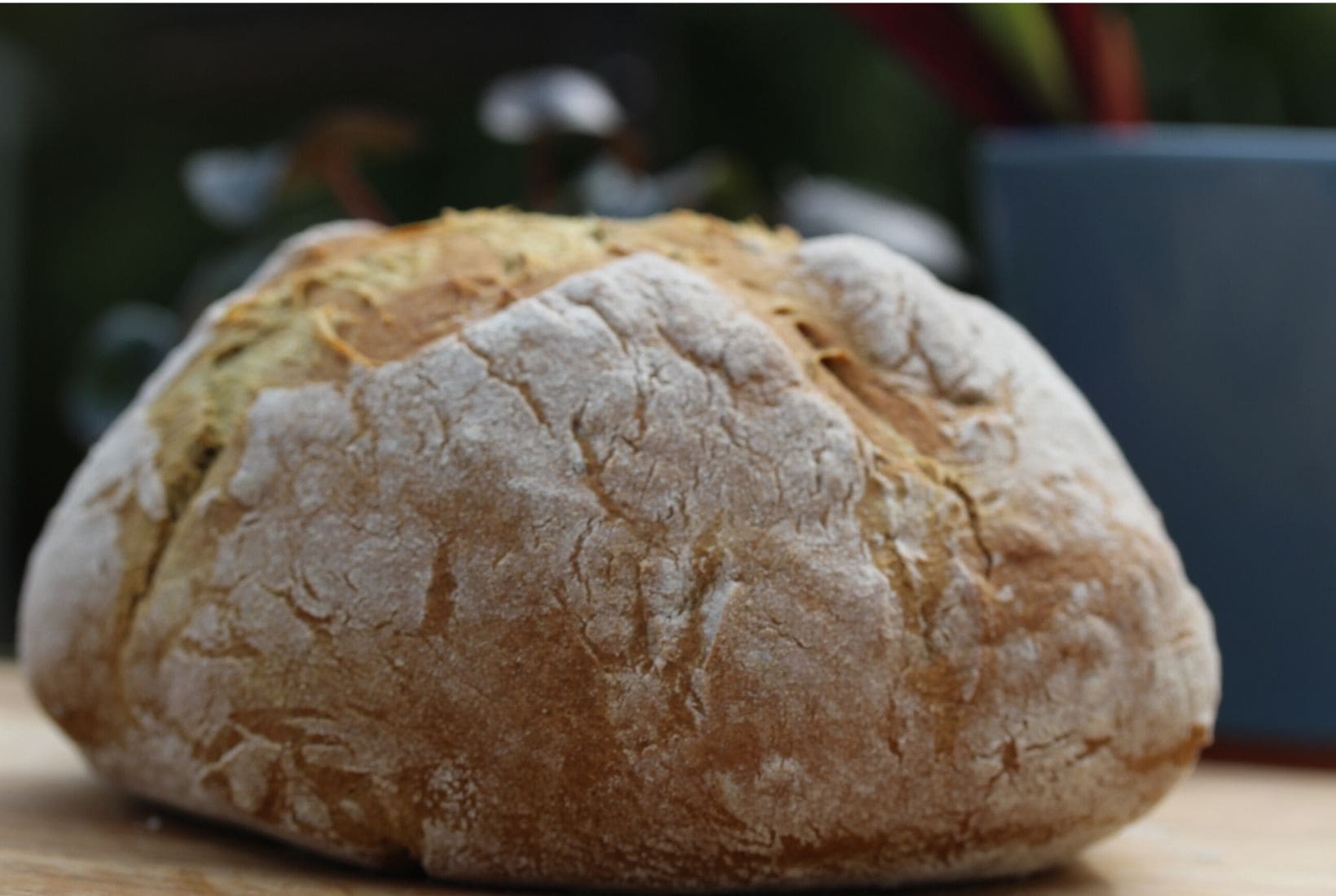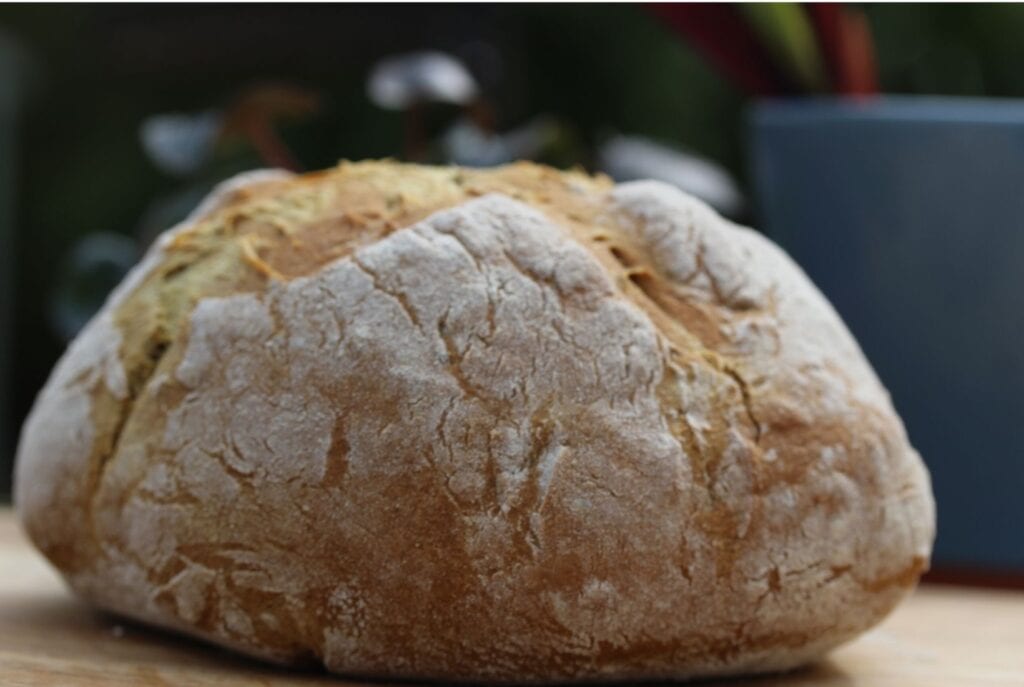 Is making bread good for my mental health?
I would say so.
And why?
Because in these ever changing times, making bread brings you back into the Now. Into the only thing that we know to be true. After all the future is just a story created out of thought. As is the past.
Therefore any activity that connects you back into the present moment is helpful.
When you are in the present moment there is no thought. No thought about what might be, or what might happen.
And in that space there is just peace. And all of us could do with that right now.
If you'd like to know more about finding peace in times of change check out my Free From Limits Facebook page, or soon to be live new website, Free From Limits.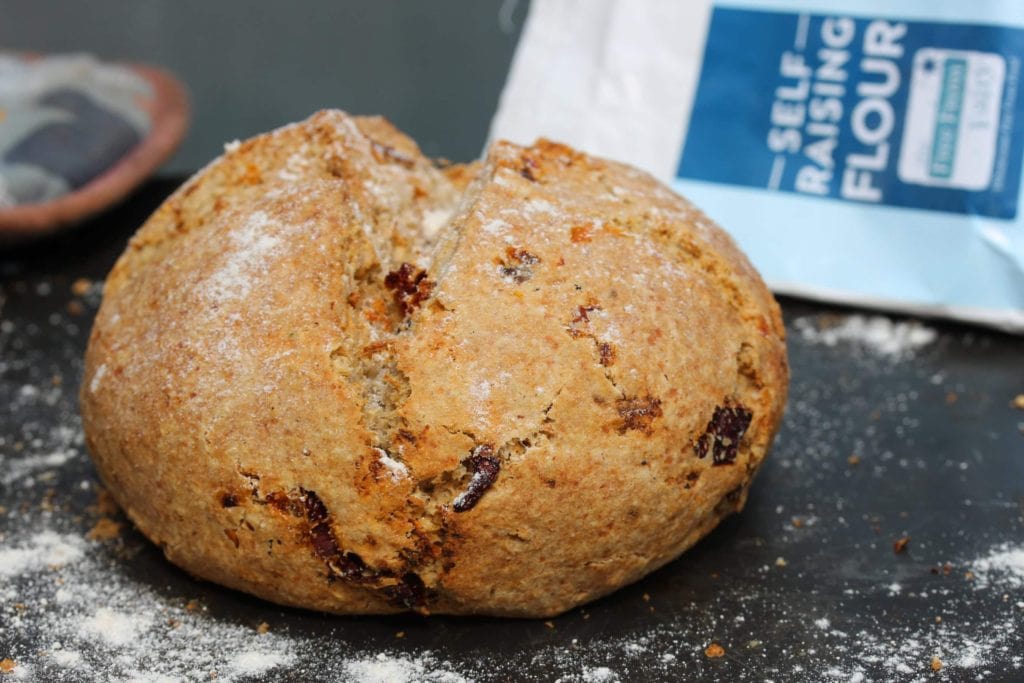 Other gluten free soda bread recipes
If you like this recipe you might want to check out my other soda bread recipes:
Gluten free cheese and sundried tomato soda bread
And of course you could use this recipe as a base recipe to add your own flavours. How about adding cheese, pickle, herbs or spices?
Pin the recipe so you don't lose it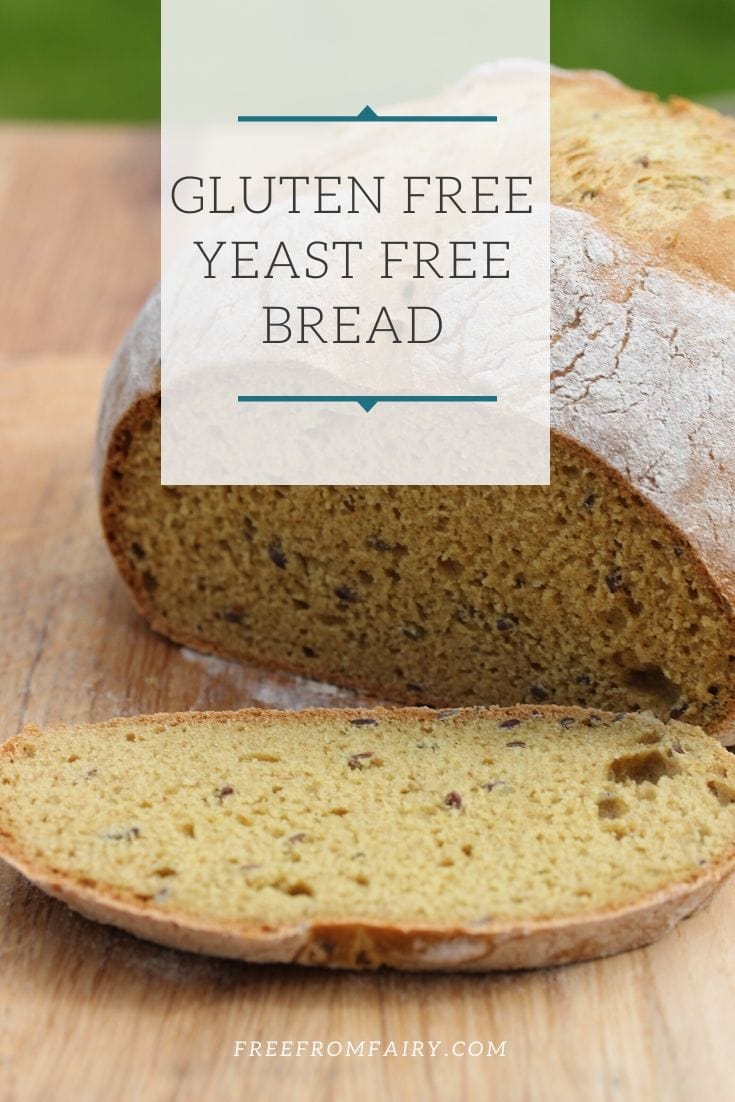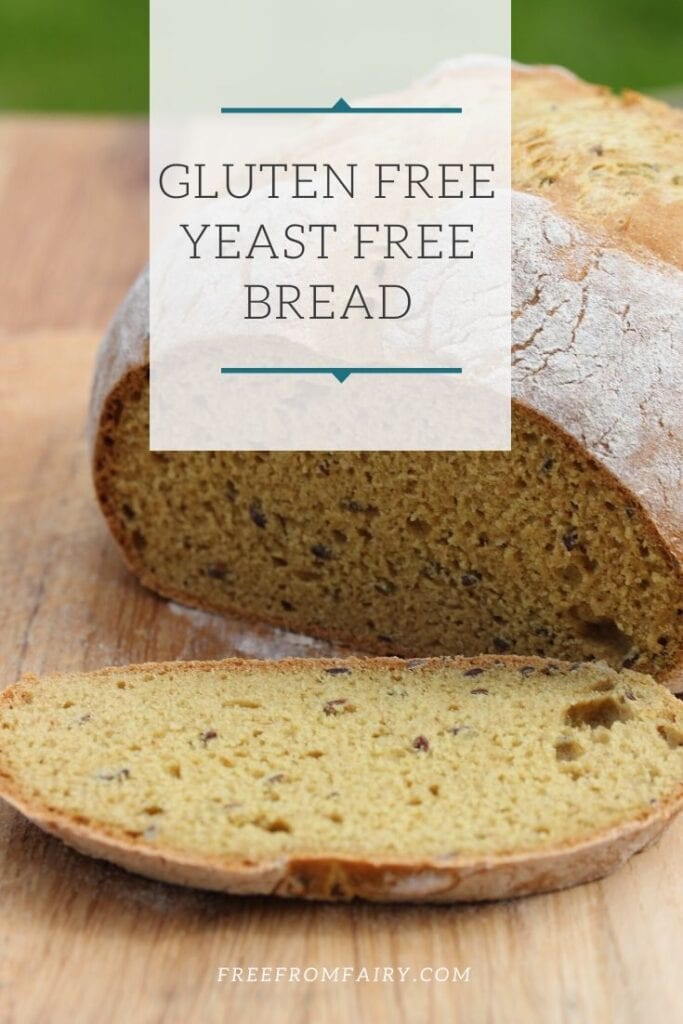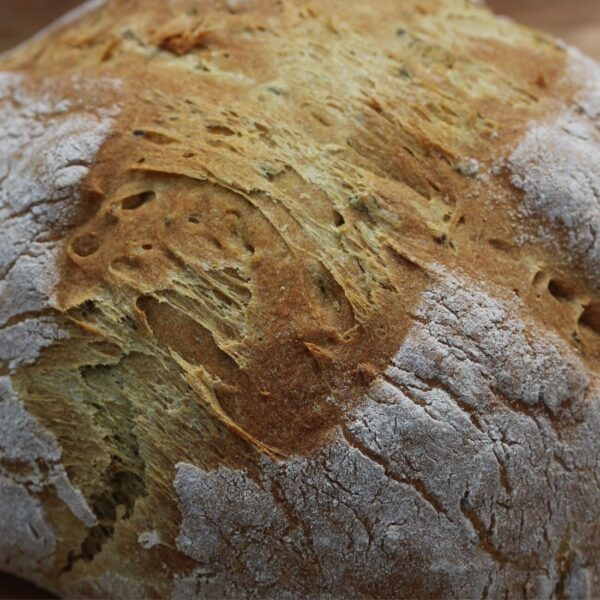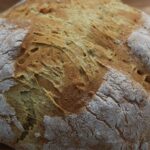 Yeast Free Gluten Free Bread
A simple gluten free bread recipe that requires no yeast
Ingredients
1

tbsp

Sugar

1

tsp

Bicarbonate of soda

300

ml

Full fat milk

1

medium

Egg

1

tbsp

Lemon juice

(you could use vinegar)
Method
Turn on your oven to 200 degrees C (180 degree fan)

Empty the contents of the bread mix into a large bowl then add the sugar and bicarbonate of soda

Stir the dry mix together until well combined

In a large jug combine the milk, lemon juice and egg using a fork

Pour the liquid into the dry ingredients and stir with a spoon to get a smooth sticky dough

Leave for 5 minutes to thicken, stirring occasionally

Scatter gluten free flour onto a clean baking tray then remove the dough from the bowl onto the floured tray

Dust the dough with more gluten free flour and use your hands to roll the dough into a ball shape

Finally cut a cross on the top of the ball, approx. 1cm deep

Bake the bread in your pre-heated oven for 40 minutes
Recipe Notes
Nutrition information is given for guidance
Nutrition Facts
Yeast Free Gluten Free Bread
Amount Per Serving
Calories 221
Calories from Fat 36
% Daily Value*
Fat 4g6%
Cholesterol 27mg9%
Sodium 447mg19%
Potassium 58mg2%
Carbohydrates 40g13%
Protein 6g12%
Vitamin A 94IU2%
Vitamin C 1mg1%
Calcium 46mg5%
Iron 1mg6%
* Percent Daily Values are based on a 2000 calorie diet.