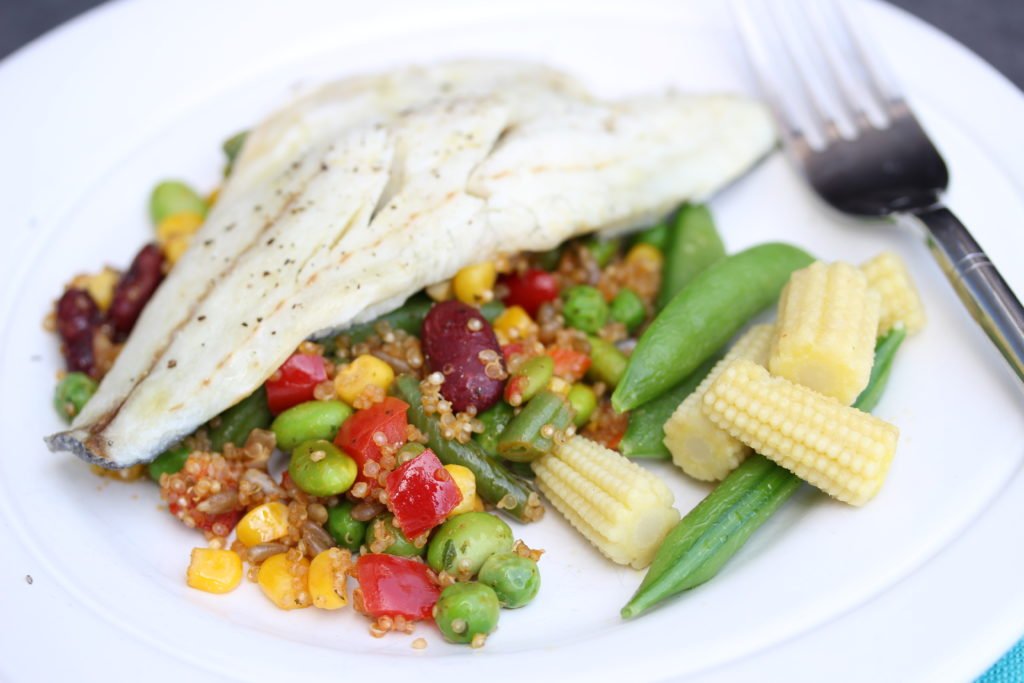 A few weeks ago I posted a recipe for a healthy crumble that I had created for Iceland.
I am delighted to say that they liked it so much that they approached me with another challenge to create a meal using their frozen products.
This time I wanted to show you just how convenient frozen food is by creating a healthy 'convenience' meal that takes just five minutes to bring together. There are no nasty ingredients hiding in this convenience meal, just wholesome foods frozen at source to protect the flavour and quality of the food.
For this meal I bought a bag of zesty bean quinoa…a delicious frozen mix of cooked quinoa with green beans, kidney beans, sweetcorn, red pepper, peas, soya beans (the only allergen), sunflower seeds, rapeseed oil, parsley, garlic, salt, lemon juice, lemon zest and paprika.
I would happily eat this every day on its own for lunch, and at £1.50 for 500g it is a bargain too.
It provides everything you could want in a lunch really…vegetables, carbohydrates and protein.
You could have it cold as a salad, or dress it up a little like I did for this 'recipe'.
I say 'recipe' because to me, this isn't really a recipe…more a bringing together of wonderful products and flavours!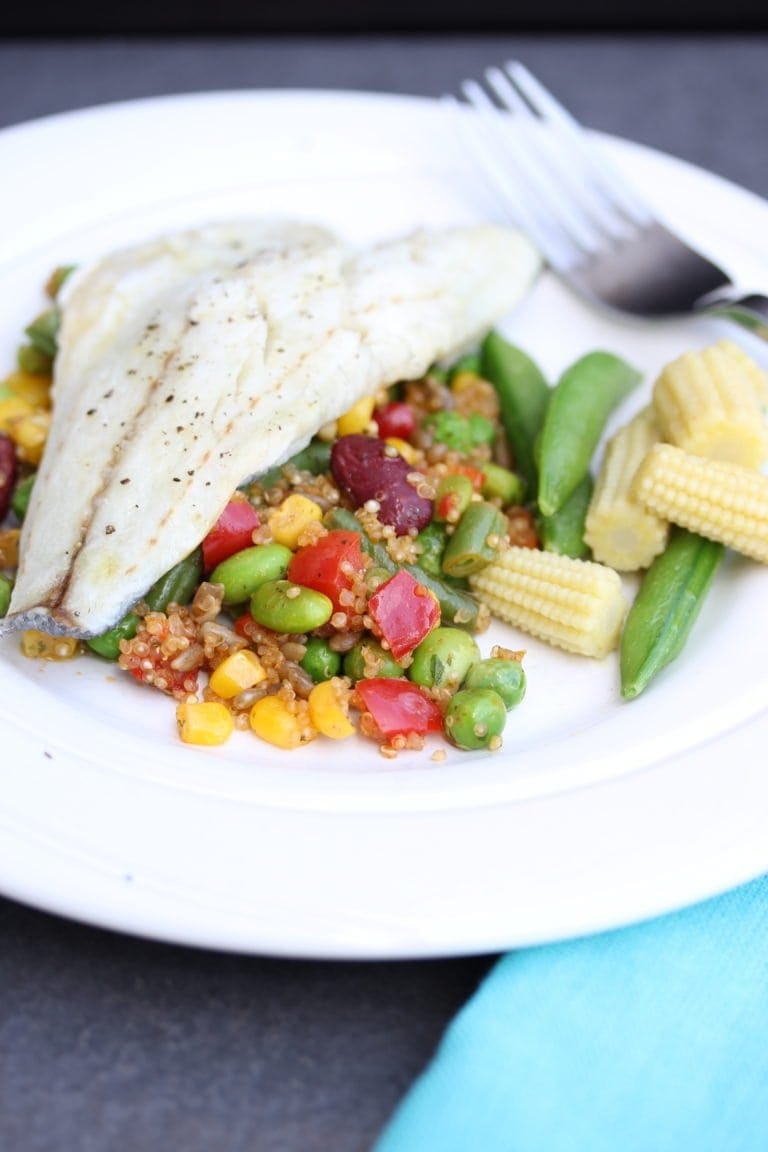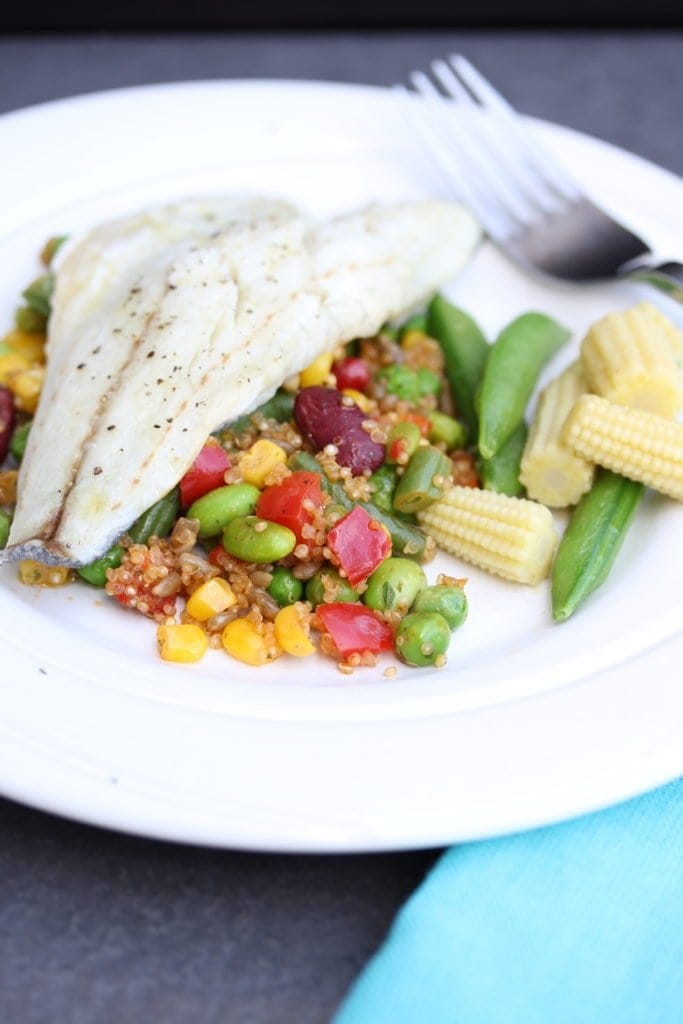 For the fish I bought a big bag of frozen sea bass fillets and cooked them in the microwave from frozen in just 3 minutes.
Finally I finished the meal off with frozen sugar snap peas and baby sweetcorn mix. The vegetables in the mix are already cooked to perfection, so all you have to do is add them to a pan and stir fry them until warm.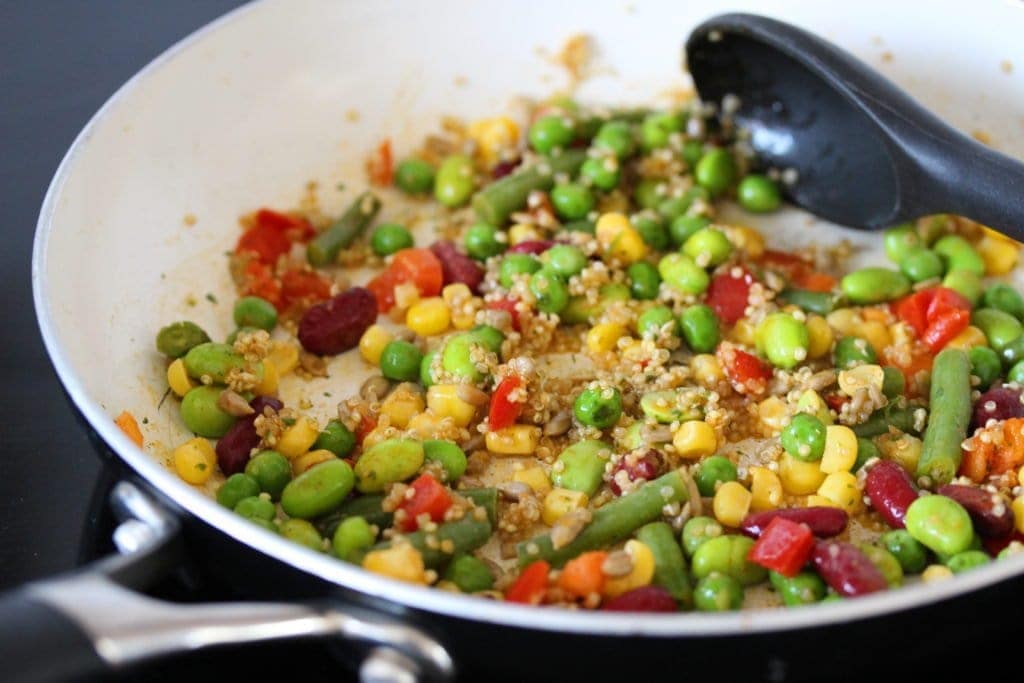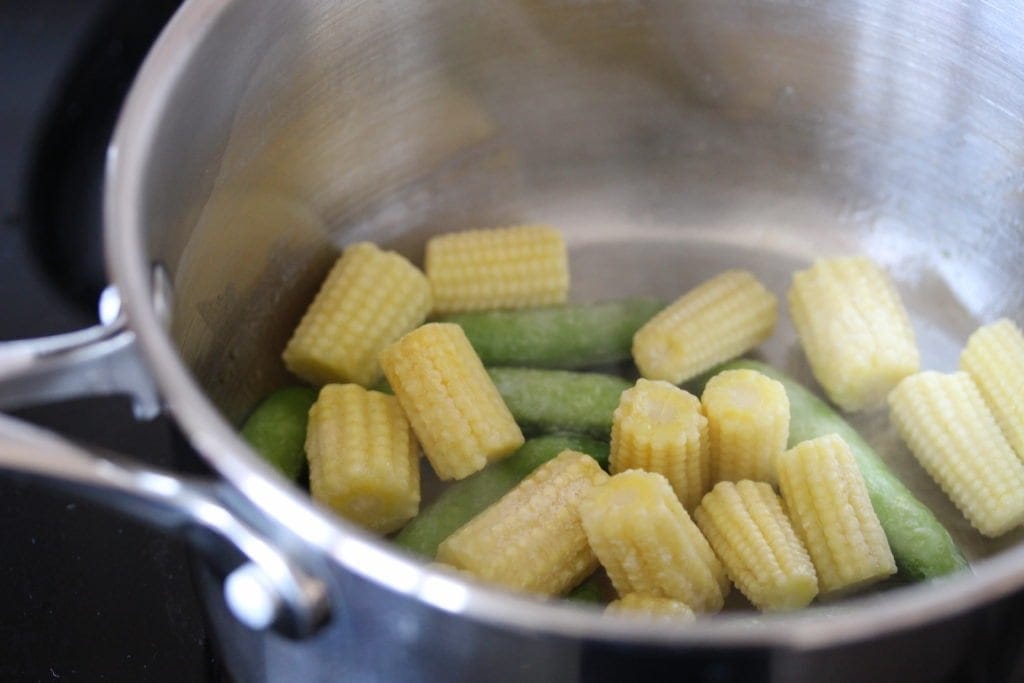 The kids and their friends loved this meal and so did we.
Please note that the quinoa cannot be guaranteed by Iceland to be gluten-free due to the manufacturing processes they use. The ingredients are gluten-free, so if you are intolerant to gluten this should be fine. If you are coeliac or very sensitive to gluten then I would give this a miss and make your own similar mix at home.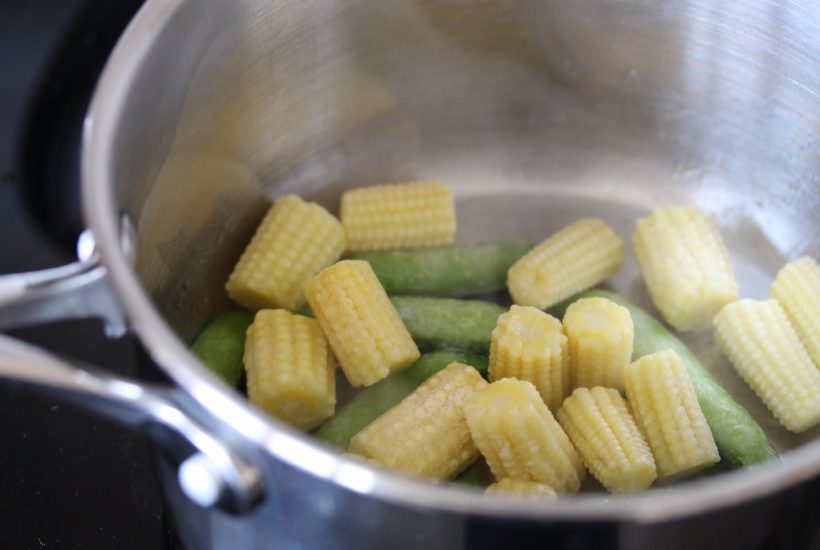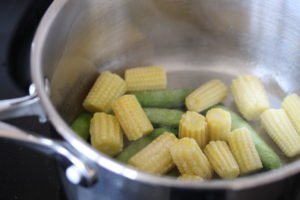 Zesty Bean Quinoa & Poached Sea Bass - A Five Minute Meal
Gluten-free, Dairy-free, Egg-free, Nut-free
Ingredients
1

Iceland frozen sea bass fillet

1/4

packet Iceland frozen sugar snap peas and baby sweetcorn

1/4

packet Iceland frozen zesty bean quinoa

Olive oil for drizzling

Lemon juice for serving

Salt and pepper
Instructions
Place the quinoa into a dry frying pan over a low heat and stir occasionally until warmed through

Place the sugar snap pea and sweetcorn mix into a saucepan over a low heat and stir occasionally until warmed through

Place the frozen sea bass fillet into a microwavable container, lightly cover and microwave according to the instructions on the packet

Place the quinoa and vegetables on a plate then add the poached sea bass fillet

Season with salt and pepper to taste, then drizzle with olive oil and a squeeze of lemon juice before serving
Iceland paid me to create this recipe and also sent me vouchers to buy the food. This did not affect my opinion of the products in any way.