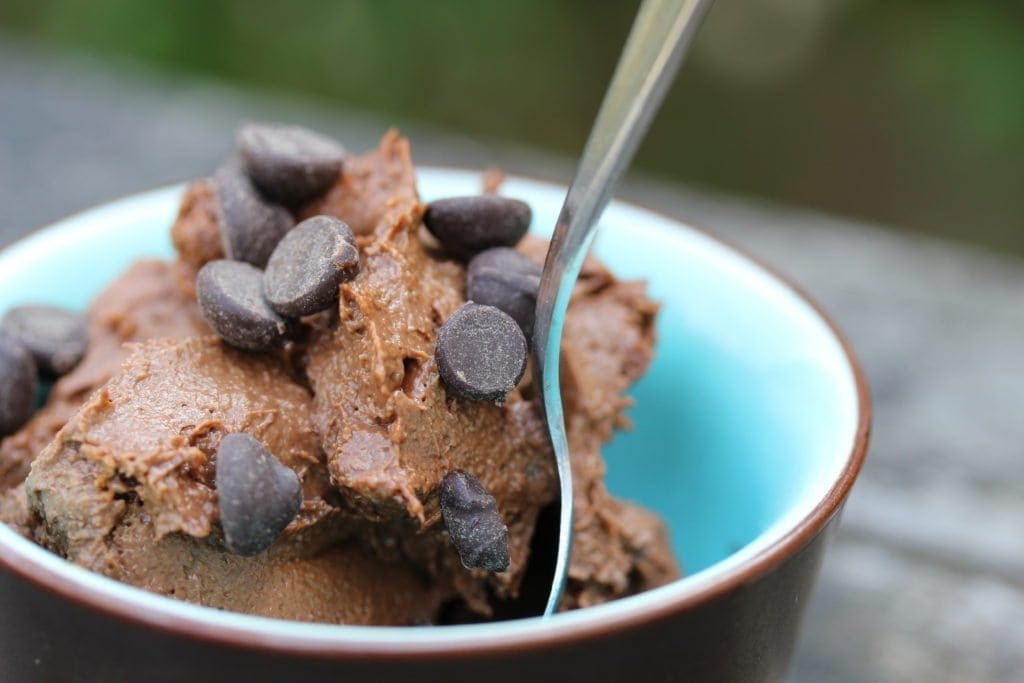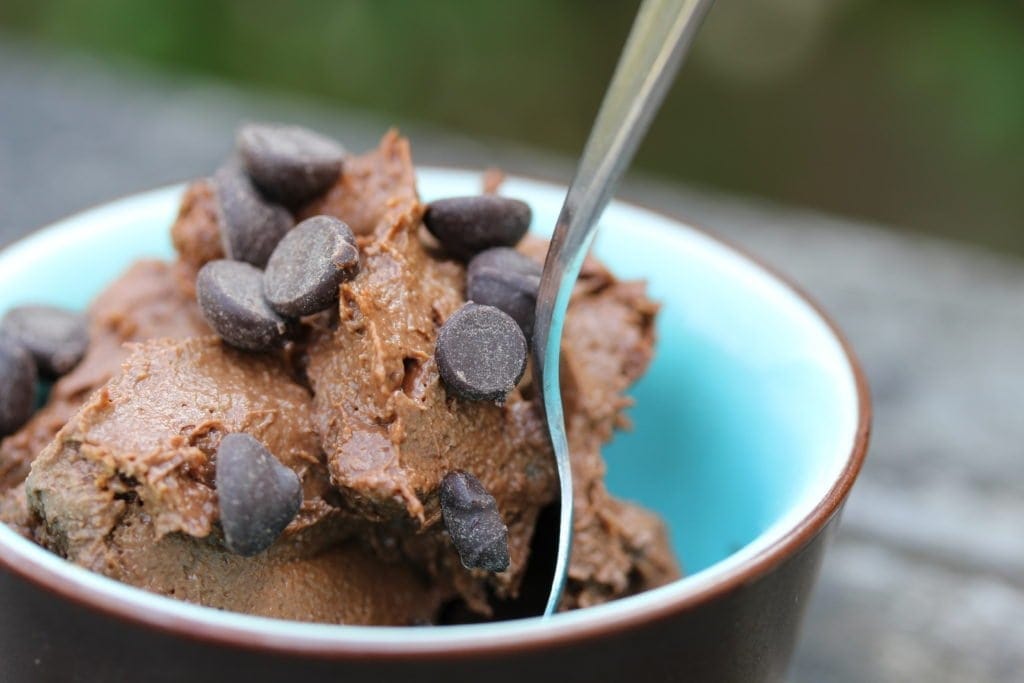 "I love being gluten-free" declared Roo this week.
What prompted such an outburst I hear you cry? Well, my return from shooting a video for the Allergy & Freefrom Show & Tesco all about Tesco's new freefrom branding and products.
Many of you who follow me on social media (if you don't then you can by clicking on the links on the right!) will know that I had a freefrom picnic with Natalie (Intolerant Gourmand) and Becky (Gluten-free Cuppa Tea) courtesy of Tesco, on Tuesday.
I got to try out lots of their freefrom range and was incredibly impressed.
I rarely buy freefrom products. I prefer to make my own things with my wholegrain flour blend rather than eating highly refined foods.
It has therefore been a while since I tried anything and I was blown away at how much the products had moved on since my last tastes. I am certain that gluten-eaters would not be able to tell that these things were gluten-free.
My all time favourite Tesco products (that I tried) were the seeded loaf, the pitta breads, the onion flatbread, Carl the Caterpillar and their new 'magnum' style dairy-free and gluten-free ice creams. AWESOME!
Roo, obviously, was blown away too (hence her comment) and I can completely appreciate where she is coming from. As far as she is concerned, the choice of gluten-free and dairy-free foods is now so immense that she doesn't feel that she misses out at all.
She absolutely adores the Carl the Caterpillar cake, as does Pickle, who has decided to have packed lunches all week so that he can have a slice to show his friends!
Do let me know what you think of Tesco's new products…I'd love to know.
And in case you haven't heard of the Allergy & Freefrom Show, then find out more about it here. It is a wonderful show and will be coming to London from 8 – 10 July this year. You can get free tickets by following this link.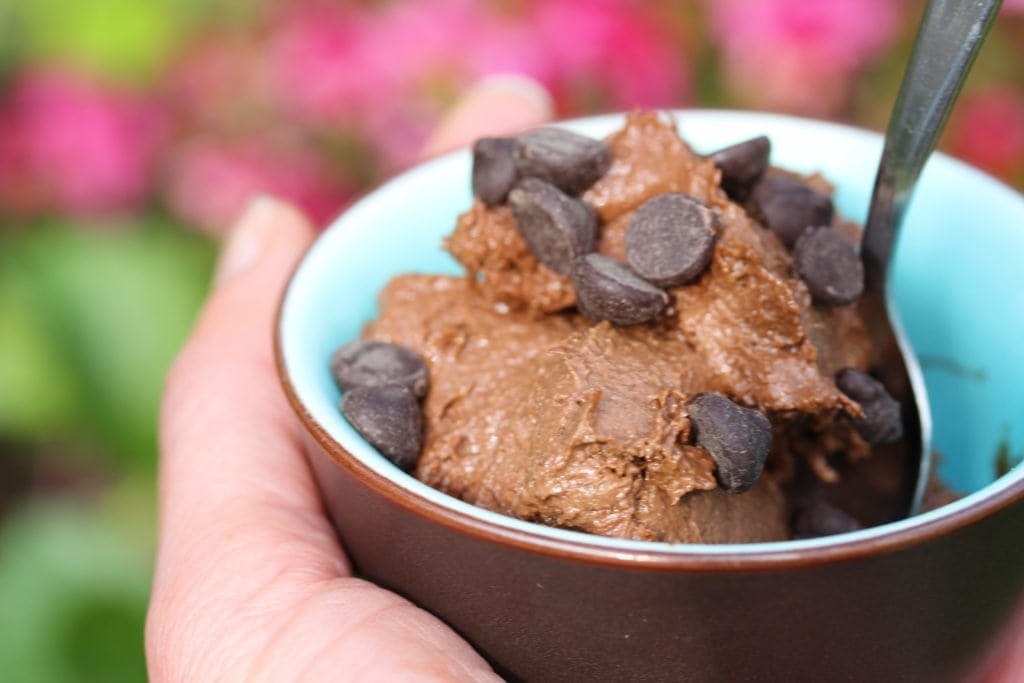 Anyway, putting bought products aside, I've created a healthier version of ice-cream to enjoy without worrying about what you are putting in your body. It is high in protein and contains good fats from the avocado along with potassium from the banana.
It is very simple to make and tastes deeply of chocolate. If you prefer, like me, to eat things you can pronounce and that provide your body with things it needs then this is for you! I hope you enjoy it.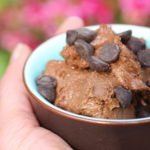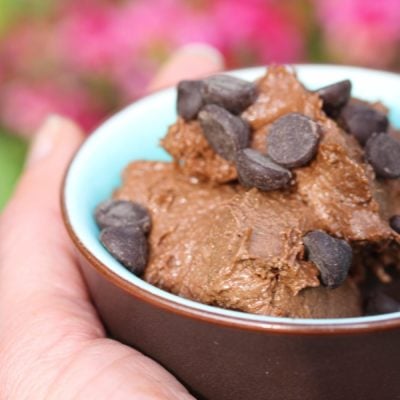 Simple Healthy Dairy-free Chocolate Ice-cream
Gluten-free, Dairy-free, Egg-free, Soya-free, Refined Sugar-free
Ingredients
1

medium

ripe avocado, pitted and scooped from the skin

100

g

cashew nuts

1

medium

ripe banana, peeled

4

tbsp

cacao powder

4

tbsp

rice syrup

honey or maple syrup would probably work too

Optional dairy-free dark chocolate chips

for scattering on top
Method
Place all the ingredients into a blender and whizz until very smooth. If you have a power blender this won't take long but otherwise keep going until completely smooth. Scrape down the sides as needed

Place the mixture into a container and freeze for around 3-4 hours

If you have left the mixture to freeze for longer, scoop it back into the blender and whizz until soft enough to eat

Scatter with dark chocolate chips if you fancy