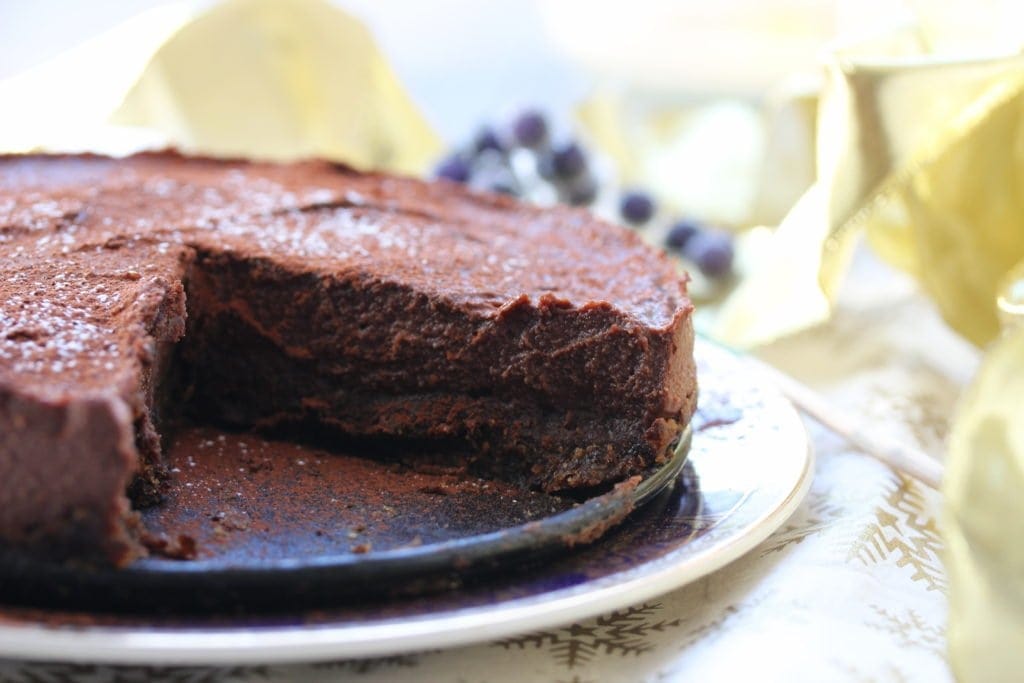 Yes, I promise you read that right…vegan, gluten-free chocolate Baileys cheesecake.
Think of it like an early Christmas present. I'm giving it to you now so that you can try it out in advance of the big day when you are going to impress your friends and family.
Today I had planned to write another blog in my 'What On Earth Is…? series.
However, this happened…the most delicious, mind-blowing recipe I've made for a while.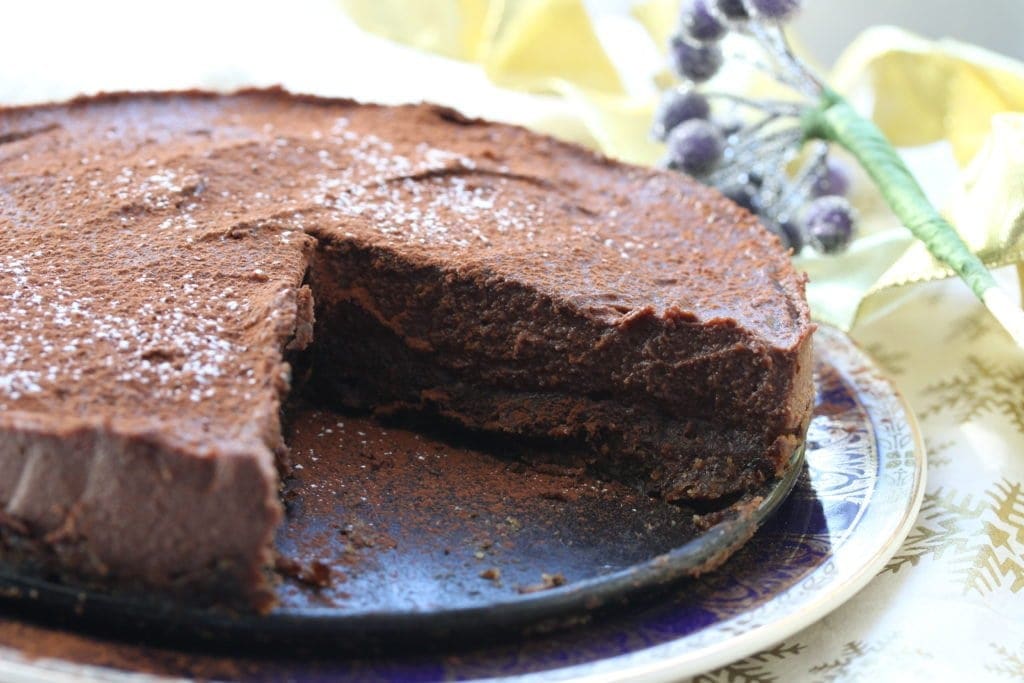 My thoughts are currently well and truly with Christmas.
Why I hear you ask after all, If you know me, you'll know that I'm not one for doing things in advance. But this year is different.
This year we are having our Christmas day on 25th November.
Yup.
Weird.
Or maybe not if you know our news that we are spending the whole of December in New Zealand.
I've spent the last week updating my shop to make running it easier. I'm hoping to continue to keep it open through December with a slight delay in posting as I'll be across the world receiving your orders!
If you want to be prepared and buy your wholegrain gluten-free flour in advance I would be hugely grateful.
Anyway, back to the recipe.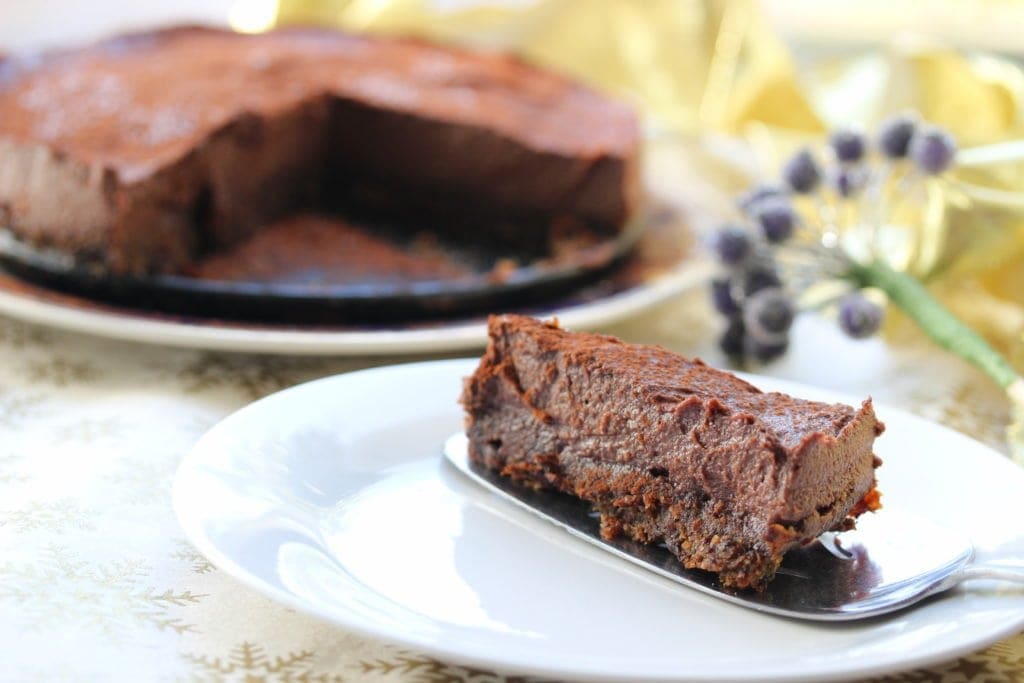 Last week I was sent a bottle of dairy-free Almande Baileys to try. It's not quite Baileys because it's almond flavour rather than chocolate. So, to get that chocolate hit I decided (with the help of my followers on Facebook) to create a chocolate cheesecake with it.
Some of you will know that currently I'm avoiding sugar and carbs as far as I can, so this cheesecake has two options.
One, a low carb (grain-free) base and the other a more traditional base. In addition to that, the topping is made from cashews and is super quick to make.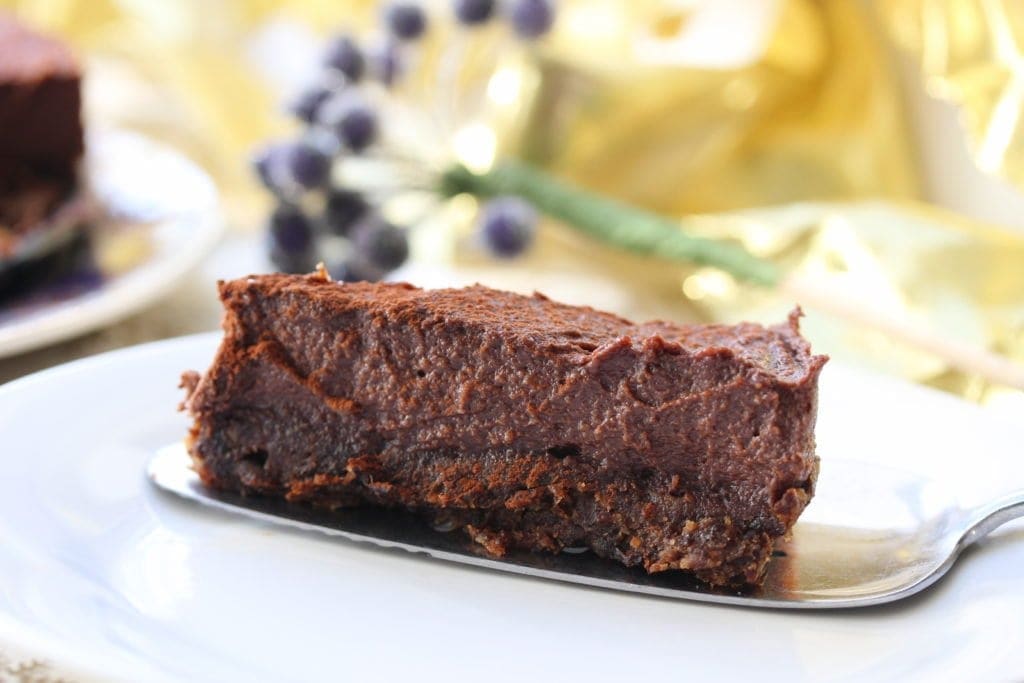 So head to the kitchen and create!
If you can't get hold of the dairy-free baileys then use something like brandy instead. Or if you want it alcohol free then I suggest using milk in place of the Baileys.
Happy (early) Christmas.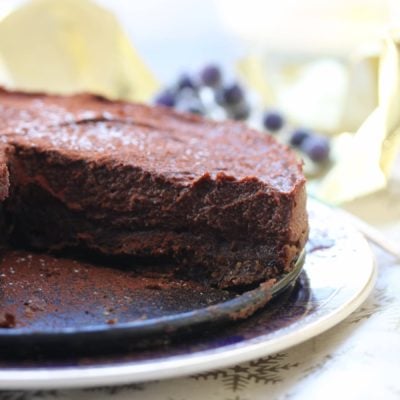 Gluten-Free & Vegan Chocolate Baileys Cheesecake
Gluten-Free, Dairy-Free, Egg-Free, Vegan
Ingredients
FOR THE TOPPING

250

g

unsalted raw cashew nuts

soaked for at least 4 hours

50

g

coconut oil

melted (I use Coconut Merchant)

50

g

maple syrup

runny honey if not vegan

30

g

cacao powder or cocoa powder

4

tbsp

dairy-free Almande Baileys

or other liquid as above

FOR THE BASE - OPTION 1 - LOW CARB

200

g

dried prunes

100

g

ground almonds

1

tbsp

dairy-free Almande Baileys

FOR THE BASE - OPTION 2 - TRADITIONAL

175

g

gluten-free

dairy-free digestive biscuits

60

g

margarine

or unsalted butter if not dairy-free
Instructions
Place the cashew nuts in a bowl, cover with water and leave to soak for around 4 hours or overnight

When the nuts have soaked start by making your chosen base.

For option one place the ingredients in a food processor and blend until the ingredients stick together. Press into a 20cm, deep round dish and place in the fridge

For option two place the biscuits in a food processor and blend until crumbs. Alternatively put them in a strong plastic bag and bash with a rolling pin. Melt the margarine or butter and mix into the crumbs. Press firmly into a 20cm, deep round dish and refrigerate.

To make the topping, drain the cashews and place in a blender with all the other ingredients. Blend until completely smooth.

Remove the base from the fridge, top with the topping, smooth it off and return to the fridge until set (around 3 hours, or 1 in the freezer).
And whilst on the subject of Christmas, why not buy your friends and family some of my wholegrain gluten-free flour blends? They are a world first and can be used to bake anything whilst providing you with tasty, nutritious food.
Or perhaps they aren't very confident with cooking? Give them an hour's cookery lesson with me from the comfort of their own kitchen via video call.
Struggle with pastry? Not any more. I've created an e-book just for you, outlining how to make perfect gluten-free shortcrust, rough puff, choux and Danish pastry. You can get a copy here.
Pin this recipe so you don't lose it: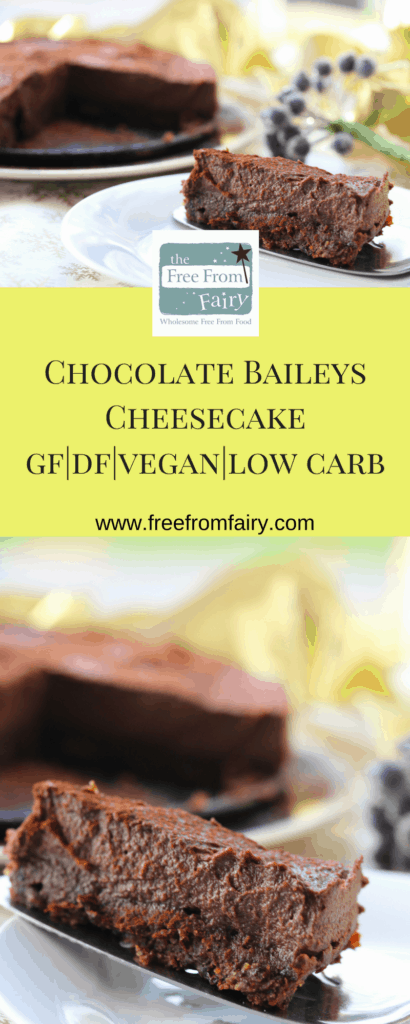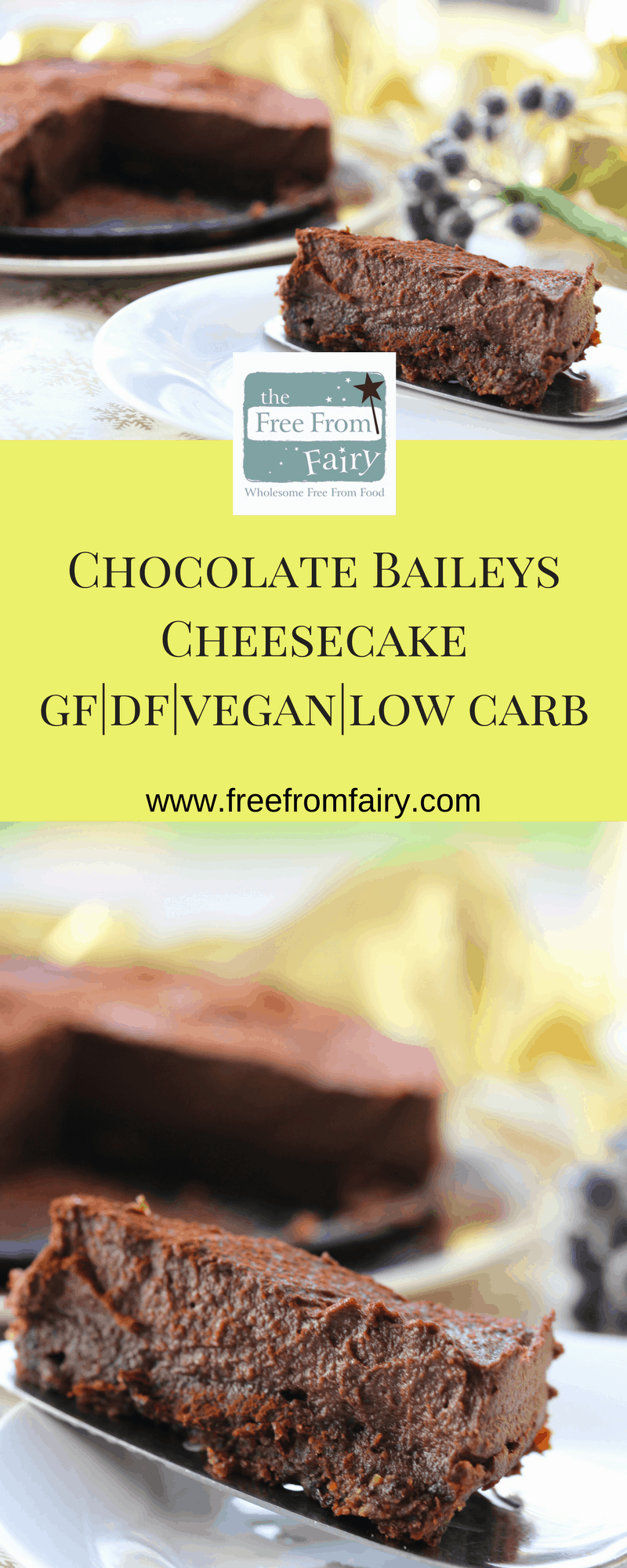 I've shared this with:
I was sent a bottle of Baileys Almande to try for free.