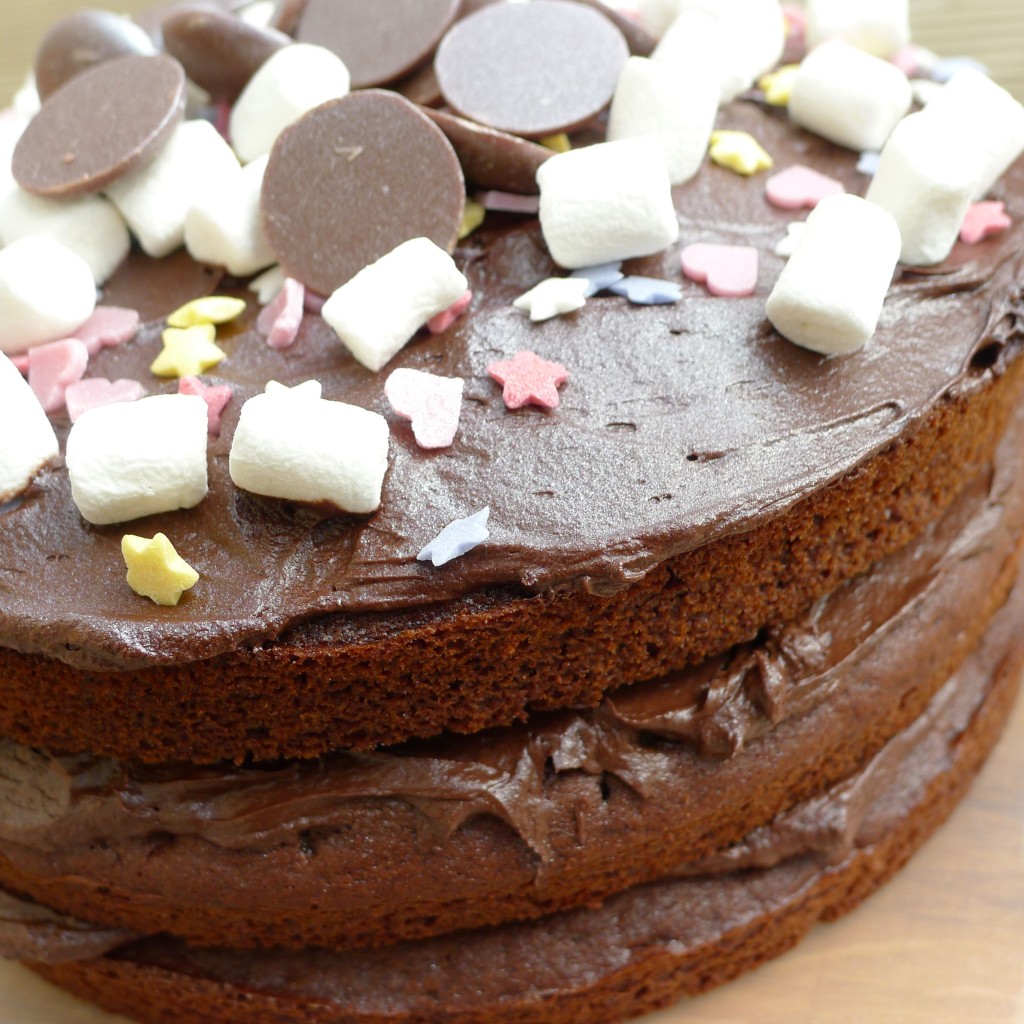 At the weekend we were privileged to witness and be involved in something very special…the baptism of my very special friend, Mel's (of Le Coin De Mel) littlest girl.
It was a beautiful occasion, and despite not being religious, I found it very moving.
The kids learnt all about what happens at a baptism (and have been sharing their new-found knowledge at school!) and we all got to meet some truly lovely people.
All in all it was a fabulous day!
Of course for me, no celebration is quite complete without a cake so given the allergies of one of Mel's girls, and Roo's dietary requirements, I set about making a cake that was gluten-free, wheat-free, nut-free, seed-free, egg-free and dairy-free.
It just so happened that I had some amazing products from Coconut Merchant, so I made the cake refined sugar-free too!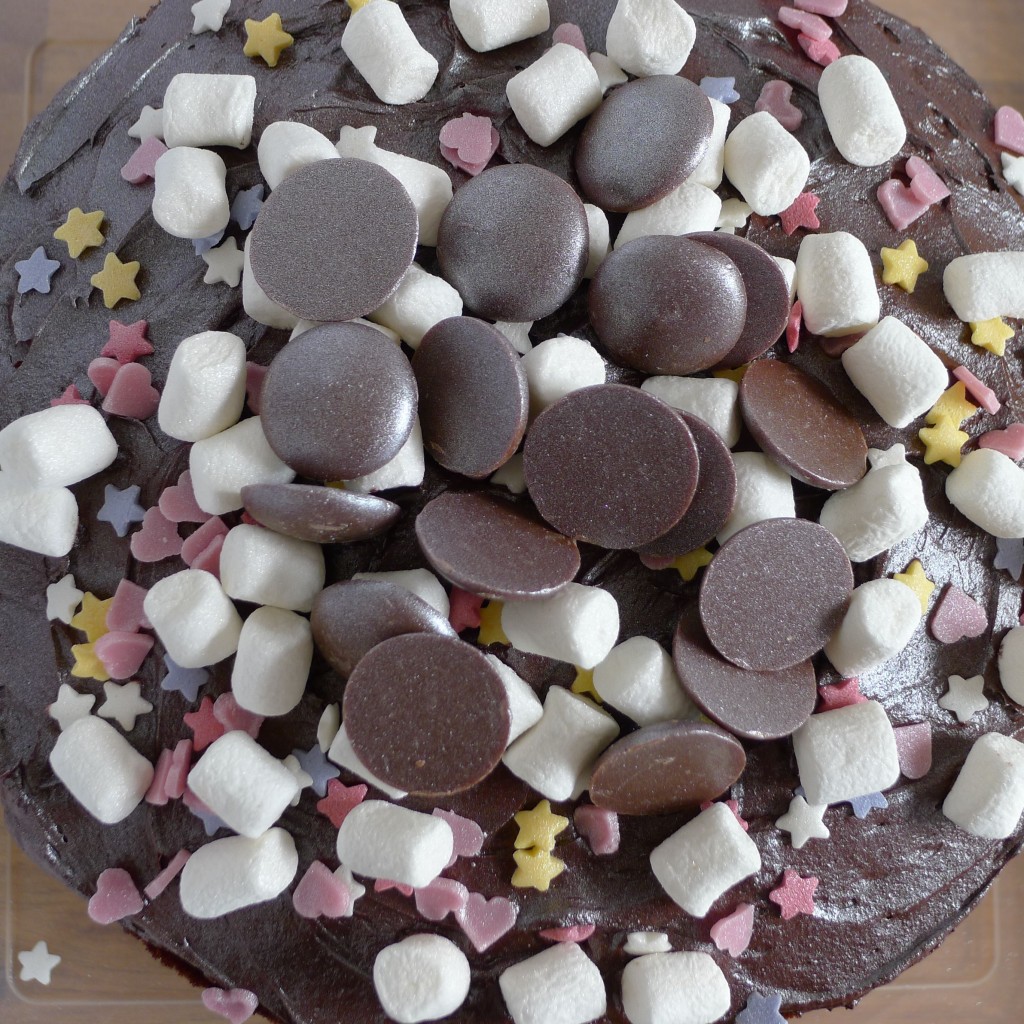 Pre-planning is not my forte, so on the morning of the baptism I gathered the ingredients and set about baking whilst everyone ate their breakfast!
One thing I had failed to pre-think was the dairy-free milk.
We always use almond milk…which of course is no good in a nut-free cake.
I therefore had to include dairy milk in my version…luckily small amounts don't seem to bother Roo provided she doesn't have it very often!
If you need the cake to be dairy-free then I would recommend using a suitable dairy-free milk.
Being early, there were other mistakes too…like dropping one cake and having to start again.
That just meant that instead of a 2 tiered cake, it turned into a 3 tiered cake.
If you make it you could either follow the recipe below and make 2 tiers, or double the recipe to make 4 tiers.
If you don't want 4 tiers you could freeze one tier to use at a later date.
Anyway, on to the recipe which I promised to share after lots of comments on my social media accounts.
Enjoy.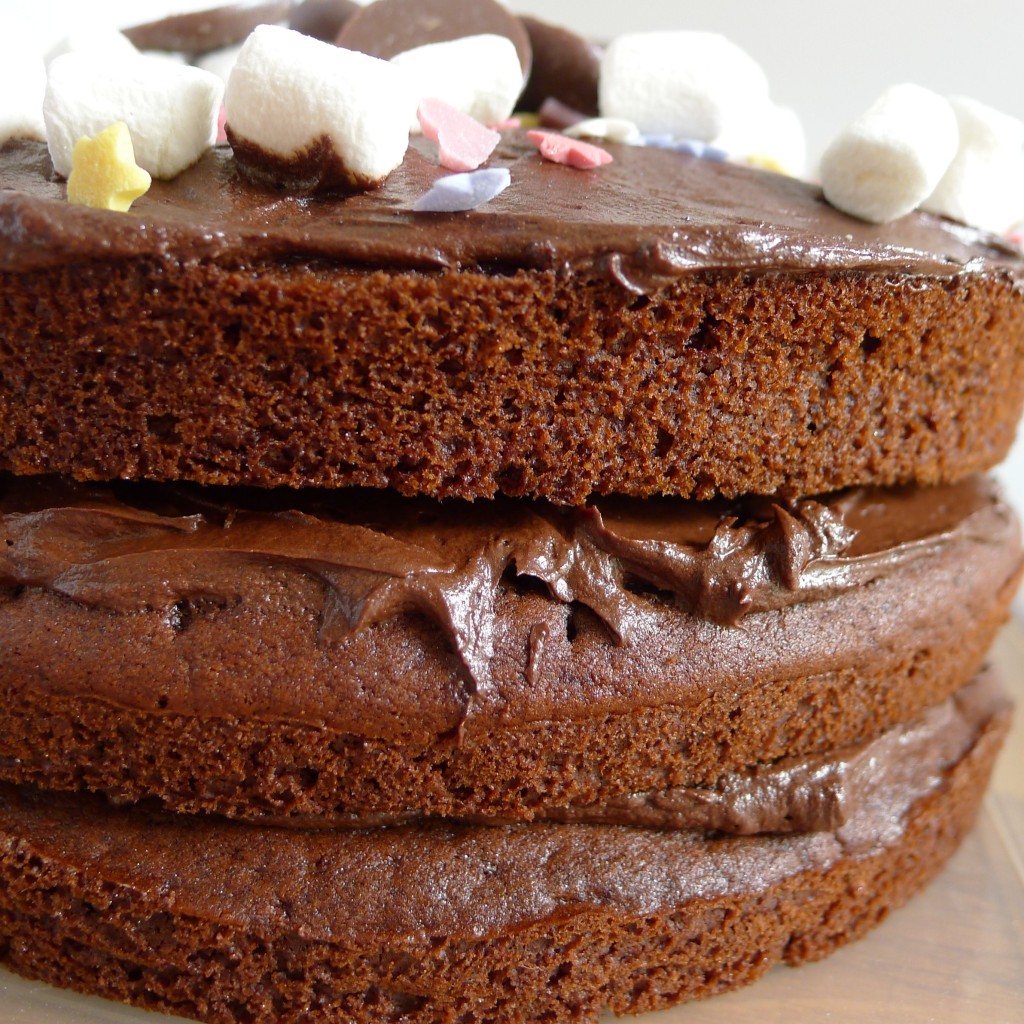 A Very Freefrom Chocolate Cake!
Gluten-free, Wheat-free, Nut-free, Egg-free, Dairy-free
Ingredients
FOR THE CAKE:

145

g

gluten-free plain flour

I use my wholegrain blend

3

tsp

gluten-free baking powder

30

g

cocoa

70

g

dairy-free spread

I used Vitalite

60

g

coconut sugar

I used Coconut Merchant - you could use 'ordinary' sugar

1

tbsp

coconut syrup

I used Coconut Merchant - you could use golden syrup

150

ml

dairy-free or dairy milk

FOR THE ICING:

100

g

dairy-free margarine/spread

I used Vitalite again

100

g

icing sugar

sifted

50

g

cocoa

sifted

Splash of water - enough to make a spreading consistency
Method
Place the sugar, syrup and dairy-free spread into a large bowl and beat with an electric whisk until pale and fluffy in appearance. This will take about 2 minutes.

Add all the other ingredients and carefully fold them into the mixture until the dry ingredients are combined with the wet.

Whisk together for a further minute or so until nice and fluffy.

Transfer the mixture to two well greased 15cm round tins, and smooth the tops.

Bake in the centre of a pre-heated oven at 190 degrees (170 degree fan, gas mark 5) for 15 - 20 minutes until a skewer comes out clean and the top springs back when you touch it.

Cool for 5 minutes before turning out on a wire rack to cool.

While cooling, make the icing by mixing all the ingredients together until combined, then whisking for approx. 2 minutes until light and fluffy.

Decorate how you like...checking the ingredients of everything you use!
If you want to buy my wholegrain gluten-free and rice-free flour blend click on the link below: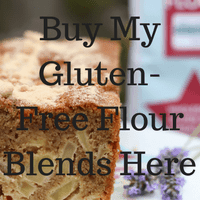 I shared this with: