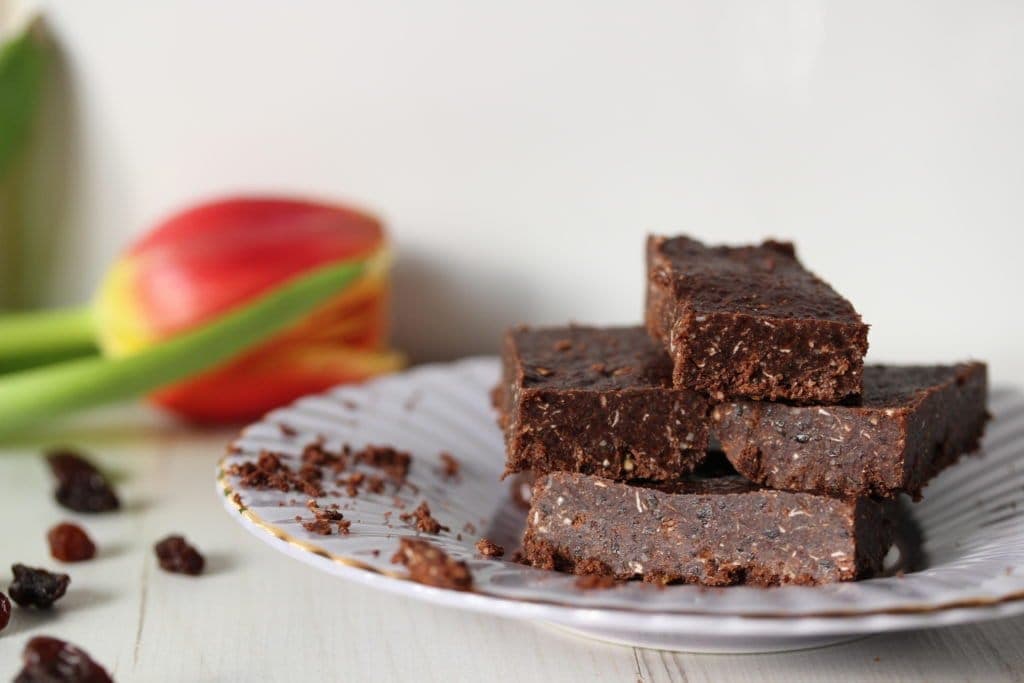 I believe that baking with insects is the next big thing and if you want to know why then you best read on, particularly if you want a really awesome gluten-free, dairy-free, egg-free, nut-free, soya-free, refined sugar-free tiffin recipe….
The world is not getting any bigger but the number of people living on it and needing food is growing rapidly every day.
In a report written by the Food and Agriculture Organisation (FAO) of the United Nations entitled, Edible Insects: Future Prospects for Food and Feed Security they say:
"The need to feed a growing global population inevitably places continuous pressure on crop production, which in turn contributes further to the degradation of natural resources. Difficulties arising from climate change, moreover, are set to compound present problems in production. Currently, FAO activities on sustainable diets explore linkages and synergies among food biodiversity, nutrition, food composition, food production, agriculture, urban agriculture (the Food for the Cities programme) and sustainability. The underlying objective is to improve food and nutritional security and provide more ecologically sound food recommendations to consumers and policymakers, including clarifying what is meant by an environmentally sustainable food system."
"Edible insects as food, fit comfortably within this environmentally sound scenario and, by extension, ought to be considered prime candidates as both food staples and supplements, as well as more generally for their role in sustainable diets".
This infographic by Jimini's sums this up nicely: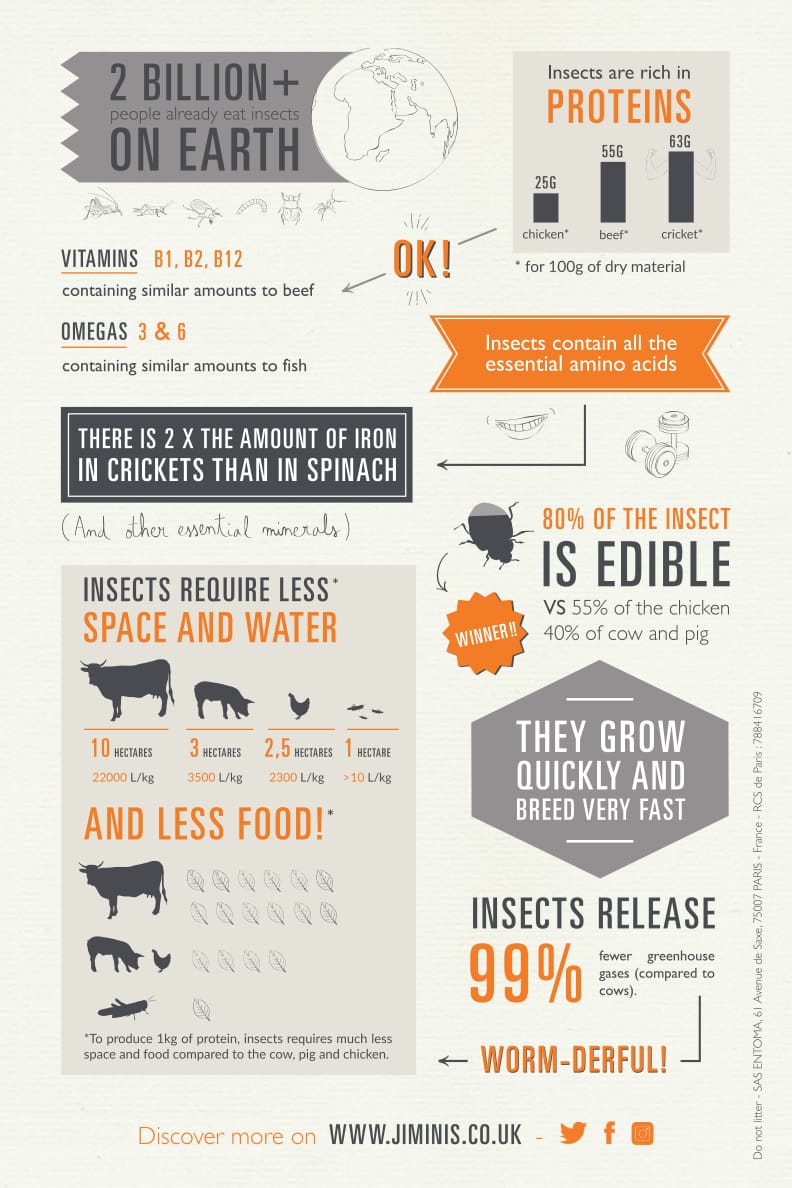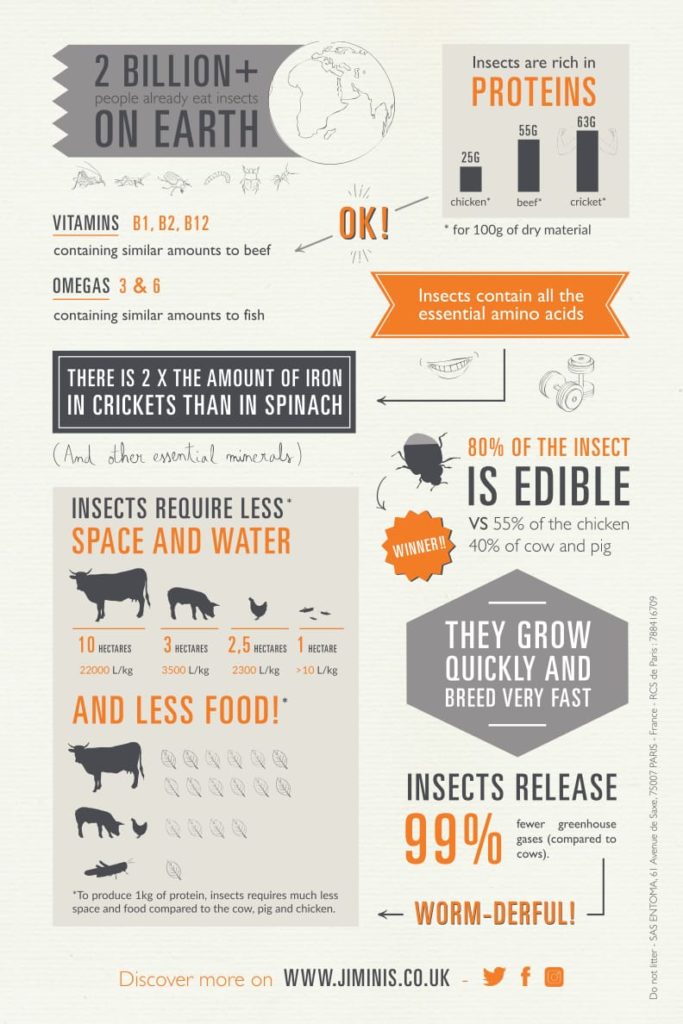 If you've got this far then you're obviously not too squeamish.
I'm not sure why the idea of eating insects is so gross, after all, lots of us eat animals every day and think nothing of it (and surely a cute little pig is harder to eat than a disgusting looking insect?).
I have to admit that eating a crispy whole cricket doesn't do much for me so when Jiminis sent me some, albeit flavoured crickets, I found it hard not to be grossed out although they tasted good.
However, when it comes to ground up insects I'm fine. It looks like flour, and as everyone knows, I am a BIG fan of highly nutritious flour that I can bakes scrummy things with.
On a more serious note, more than 795 million people in the world do not have enough food…
60% of the world's hungry are women…
And hunger kills more people in the world than AIDS, malaria and TB combined.
World Hunger Day on May 28th is a reminder that hunger is a silent symptom of poverty and social inequities such as child marriage, climate change, lack of women's empowerment, lack of access to clean water and sanitation facilities, and lack of education and literacy.
You can help to change that by visiting The Hunger Project here where you can find out more about what they do and how you can donate.
So next time you feel squeamish about eating insects consider those people in the world who are less well off than you, and about our planet that cannot keep up with our demands. Not only will that little insect provide you with vital nutrients but it will also be helping to address some serious issues that we face about sustainability of food.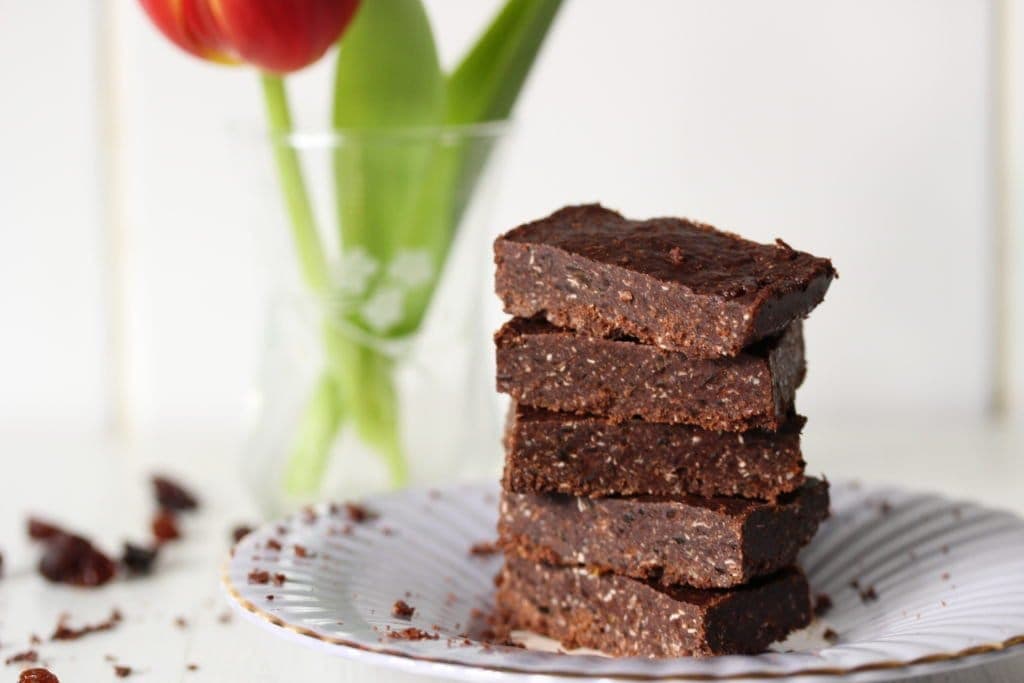 And on a lighter note…here's the chocolate tiffin you've been waiting for. And if you really can't bring yourself to source some insect flour I've tested it with all oats too and it's equally as scrummy, if a little less protein filled (but vegan!).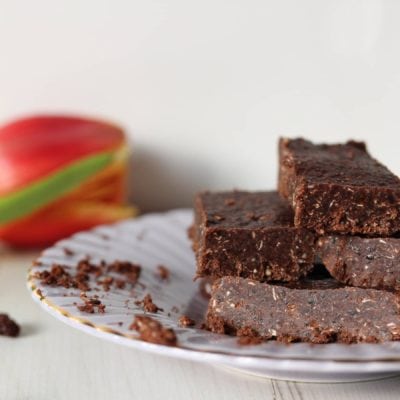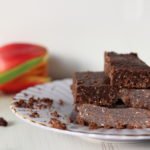 Chocolate Tiffin
Gluten-free, Dairy-free, Egg-free. Nut-free, Soya-free, Refined Sugar-free
Ingredients
70

g

dates

55

g

coconut oil

or unsalted butter if you're not dairy-free, softened

50

g

insect flour

cricket or mealworm

20

g

gluten-free oats

20

g

raw cacao

or cocoa for less nutrients

10

g

rice syrup

maple syrup, coconut syrup or runny honey

Pinch

rock salt

optional handful raisins
Method
Place all the ingredients in a small food processor or chopper and blend until it reaches your desired texture...I like them a little chunky

If you'd like a little more sweetness, add a handful of raisins and mix through

Spoon into a small dish and press down until around 1cm thick

Square the edges (or push up to the sides of the dish) and chill in the fridge for around an hour before cutting into squares

Alternatively, you could roll the mixture into balls and leave to cool before eating
This recipe forms part of a series that I've been working on with other fabulous food bloggers to create a #FreeFromPicnic.
You can catch up with all the recipe inspiration by clicking on the links below:
Rebecca from Glutarama came up with gluten-free and egg-free (!) scotch eggs
Kate from Gluten Free Alchemist came up with these beautiful gluten-free mini picnic pies
Emma from Free From Farmhouse came up with a 7 layer gluten-free and vegan dip
Nat from the Intolerant Gourmand came up with a rainbow fruit salad
Laura from Dairy Free Kids came up with egg muffin cups
Midge from the Peachicks Bakery came up with vegan red onion and chilli cheese scones (not gluten-free but I'm sure they could be made so with my self-raising flour)
Mandy from Sneaky Veg came up with an asparagus, new potato and spring vegetable oven-baked frittata
Mel from Le Coin De Mel came up with gluten-free and vegan oatmeal cookies
And if you can't find something to get you out in the fresh air for a picnic then I give up!
To make sure you don't lose my recipe pin it to a Pinterest board now.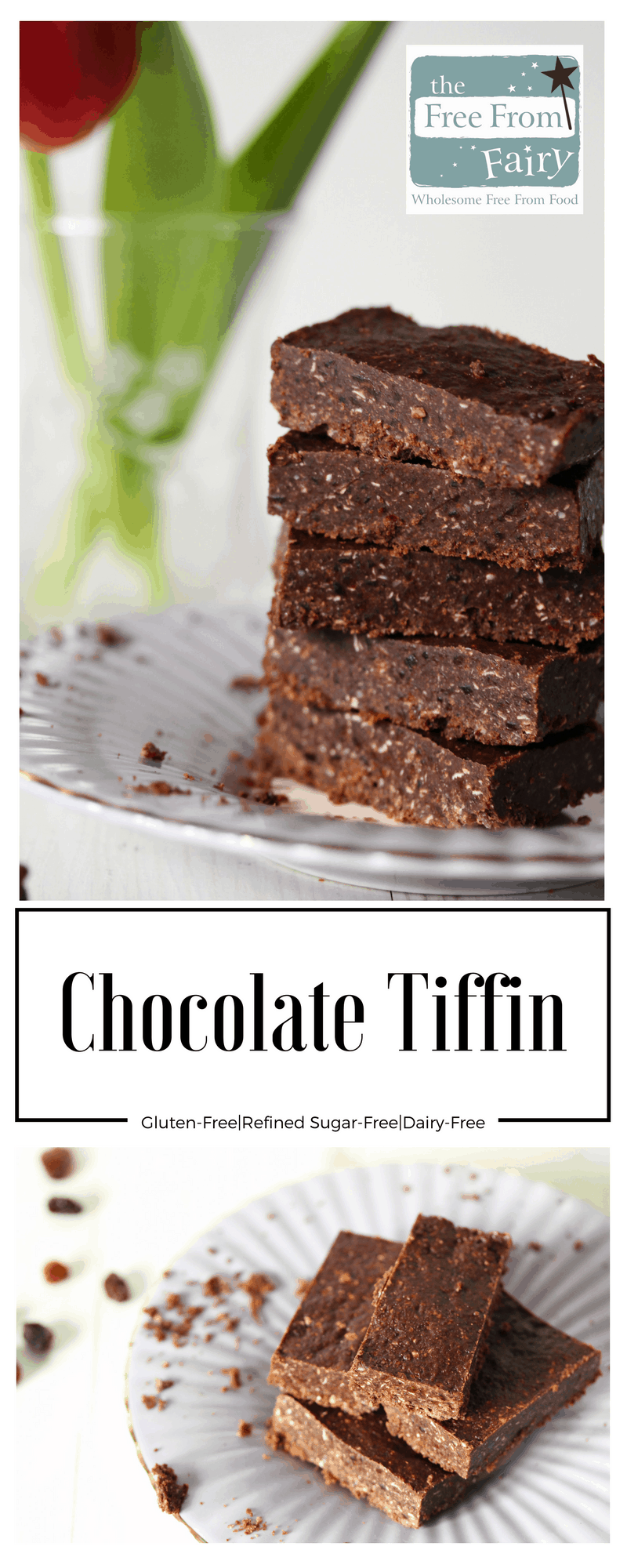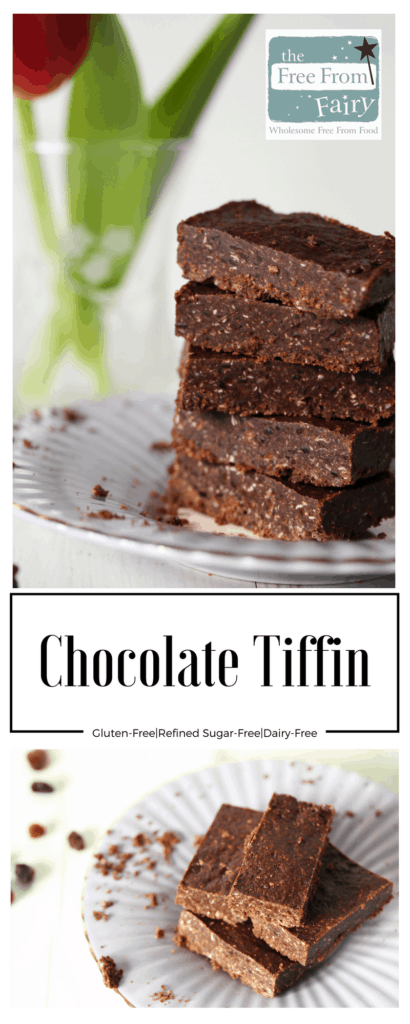 I was sent some mealworm flour and crickets by Jiminis in order to create this post.
I shared the post with #FreeFromFridays over on FreeFrom Farmhouse.