Today is Pickle's daytime nativity performace where he is one of the narrators.  Obviously there is a lot of excitement in the house but just one problem. Guess what?  Yup…he is ill!  And having been up several times in the night I am not feeling too hot either!
So Ice Age 3 is on the TV and I am once again sitting on the sofa trying to work whilst keeping one eye on the film!  There are so many funny 'adult' bits in Ice Age 3…if you haven't seen it and your kids are ill why not grab a copy?
As I write, the quality line…"it's a boy"…"no that's her tail!" has just been uttered.  As I sit and snigger, Pickle has no idea what is going on! Anyway Pickle will be better enough to go in this afternoon to deliver his lines…I have promised his teacher!
However, at the moment it doesn't look too good.  The paracetamol will be coming out soon!
In order to speed up the recovery and keep the germs at bay (cough cough) we are having this truly decadent dairy free hot chocolate and nutella on toast!
Never mind hot chocolate with cream and marshmallows.  This is the real deal.  Pure thick chocolate heaven!  REAL hot chocolate in my books!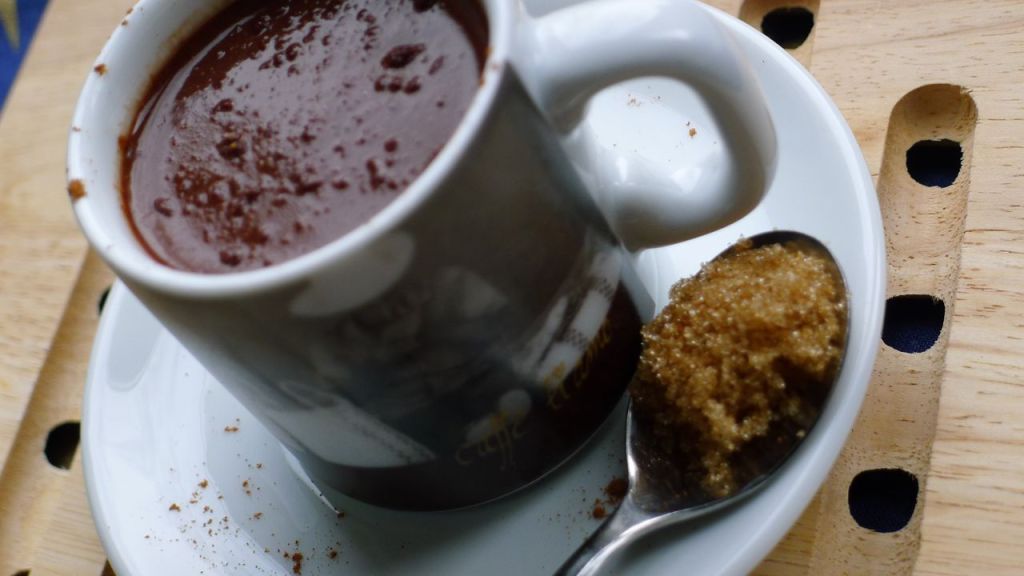 Before I share the recipe (not that it is really a recipe…but the idea), I thought I would tell you quickly about my trials so far with my Zero Gluten Baker bread machine.
Some of you will have read on Twitter or Facebook that I have been asked to be a Zero Gluten Baker ambassador and provide them with feedback on the machine along with inputting into its future development.
This meant being sent a machine to try out. So far, I have only managed a couple of experiments with it but I have actually been pretty impressed (despite initially thinking it unnecessary).
Not only does it bake loaves, but you can bake ciabatta sized breads along with rolls in different sized tins that fit in the machine!
I even managed to easily make a nutella twist bread in it, divided into two smaller loaves!
Anyway, I shall keep you posted with how I get on with it and hope to get a vlog up before Christmas telling you all about it.
On to the real dairy free hot chocolate…you don't need much of this.
It is luxurious and rich and an espresso cupful is just enough to give you a little boost!  Just think of all those wonderful anti-oxidants whizzing around your body when you have drunk it! Enjoy!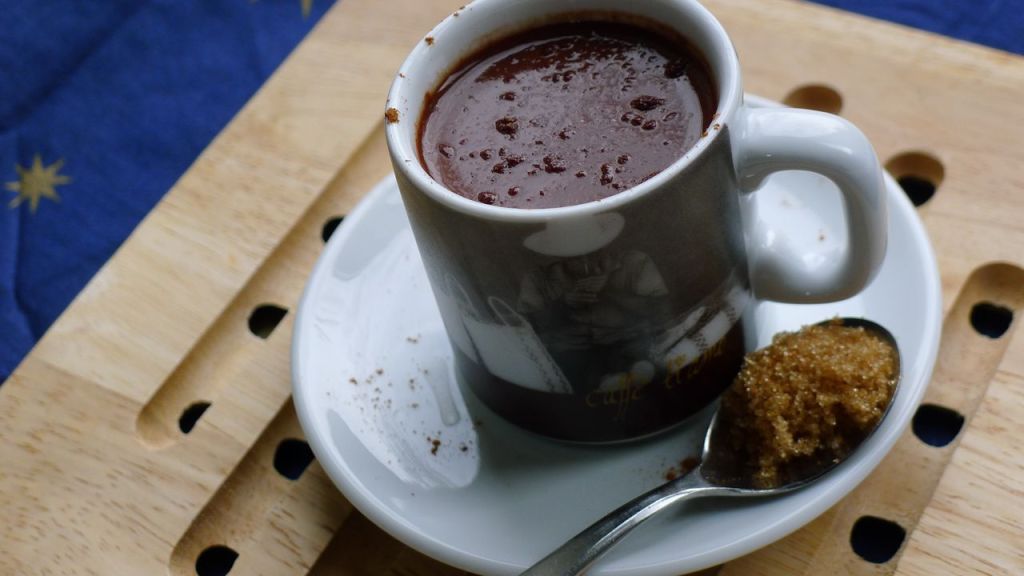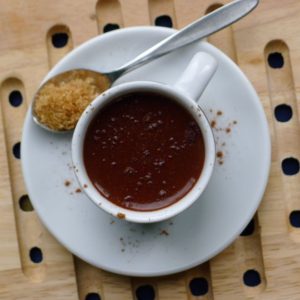 The Best Dairy Free Hot Chocolate
Gluten-free, Dairy-free, Egg-free, Nut-free, Soya-free
Ingredients
150

g

water

50

g

dark chocolate

-

at least 70% - make sure it is gluten and dairy-free if important!

Optional brown sugar to taste

Optional flavours...cinammon

-

orange extract, peppermint extract, chilli...
Instructions
Place the water and chocolate in a small saucepan over a medium heat.

Allow the chocolate to melt stirring all the time.

Simmer for approx. 5 minutes until the mixture has thickened.

Serve with your choice of flavour and sugar to taste (I don't have any!)
Nutrition (Approx)
Calories:
150
kcal
|
Carbohydrates:
11
g
|
Protein:
2
g
|
Fat:
11
g
|
Saturated Fat:
6
g
|
Trans Fat:
1
g
|
Cholesterol:
1
mg
|
Sodium:
9
mg
|
Potassium:
179
mg
|
Fiber:
3
g
|
Sugar:
6
g
|
Vitamin A:
10
IU
|
Calcium:
21
mg
|
Iron:
3
mg
I shared this with: