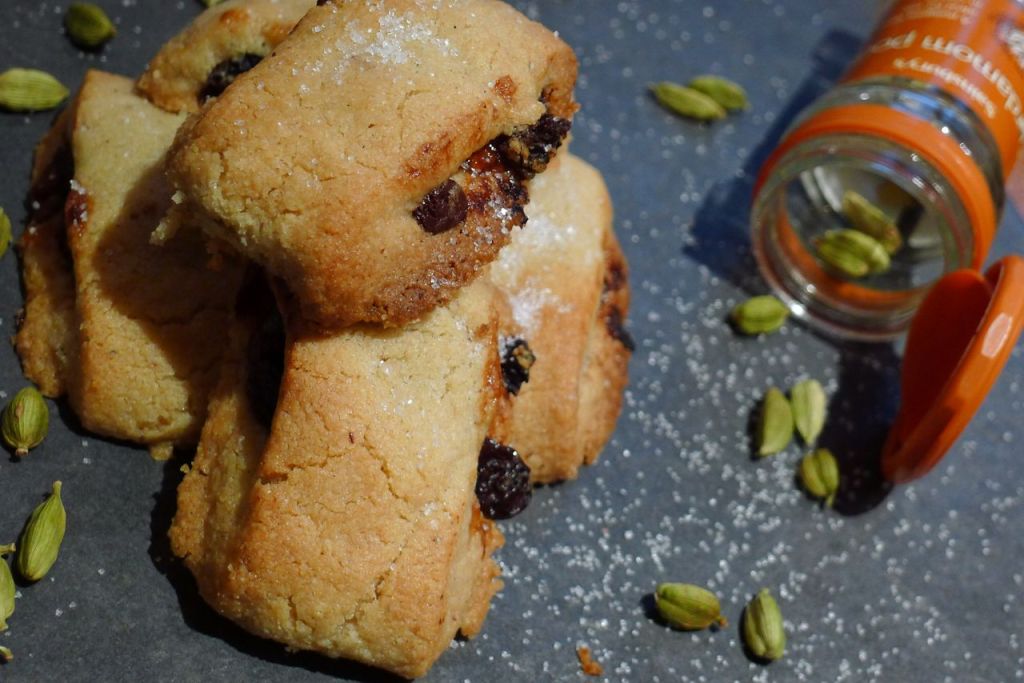 Ok, I have teased a lot of you with photos of my new Christmas invention but haven't had time to share the recipe. After getting some great feedback from my lovely craft group I thought I had better get on and get this posted!
I am busy sorting out the final details of our local Coeliac UK support group kids Christmas party so won't waffle on.
I heard that sigh of relief!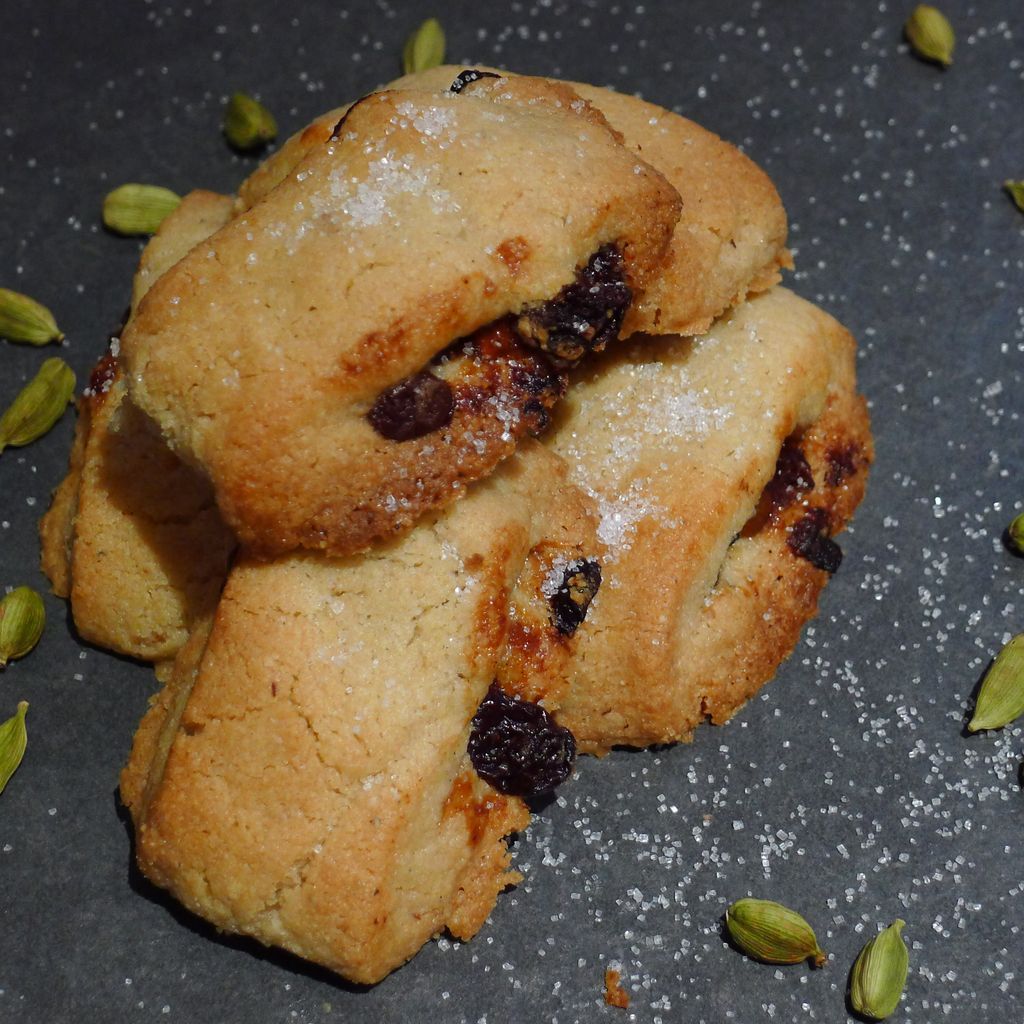 If you would like to make my easy clementine and Cointreau mincemeat to put in these then you will find the recipe by clicking here.
If you would like to see me making pastry and preventing it sticking on the surface (much like you need to do with this recipe) then you can watch that here.
Now Pin the recipe so you don't lose it and can share it with your friends and family: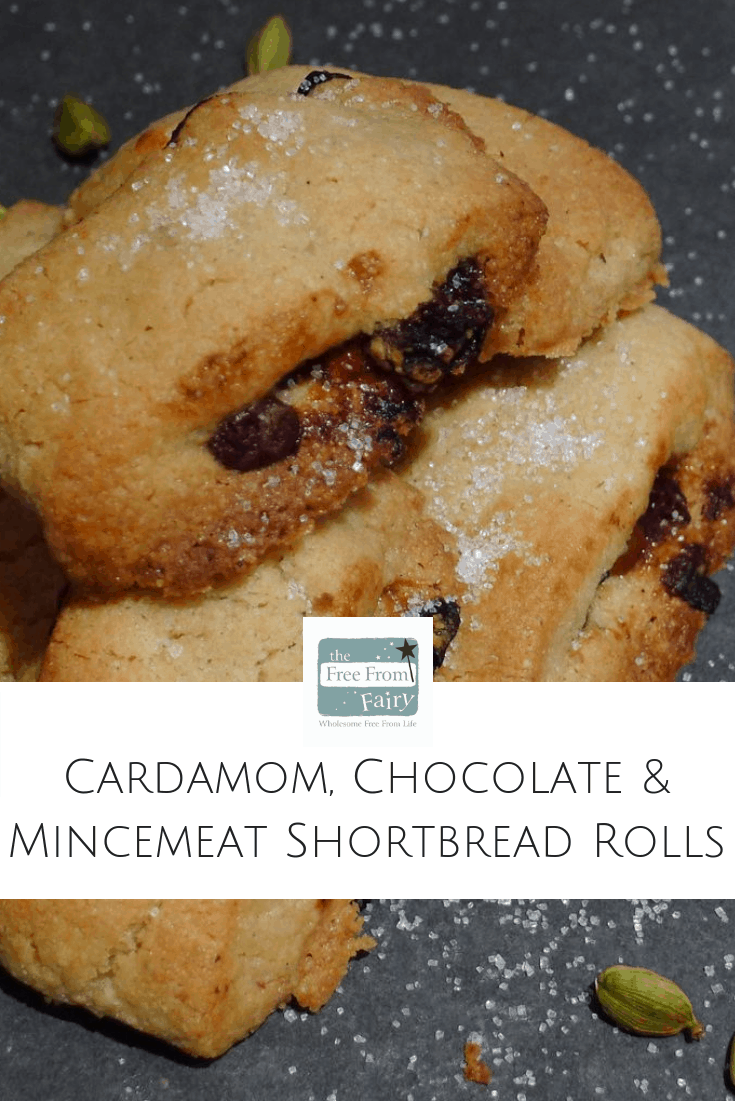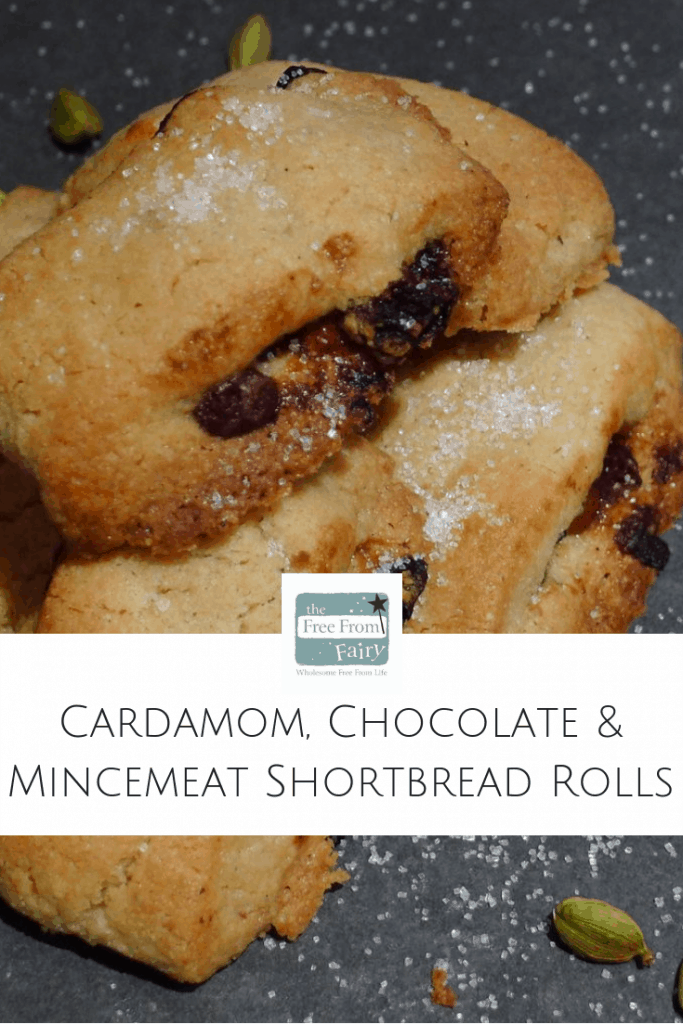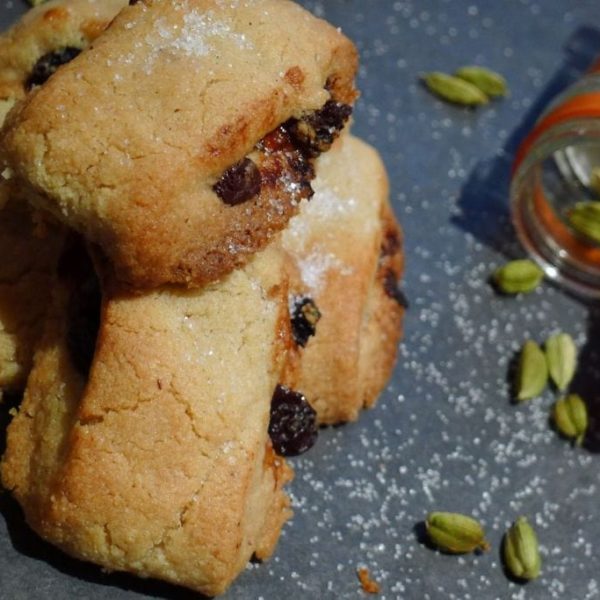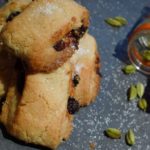 Christmas Shortbread With Cardamom, Chocolate & Mincemeat
Gluten-free, Egg-free, Nut-free, Soya-free (can be dairy-free)
Ingredients
6

oz

plain gluten-free flour

my wholegrain blend is wonderful in this (7oz if making dairy-free)

4

oz

butter

softened (or 2oz dairy-free spread and 2oz coconut oil - melted)

2

oz

sugar

5

cardamom pods

seeds removed and crushed

2-3

tbsp

mincemeat

my clementine one was particularly good in these, but if low FODMAP use my low FODMAP mincemeat

Large handful dark chocolate chips

check ingredients
Method
Combine the softened butter with the sugar, beating until it becomes smooth (I do this by hand but you could use a machine)

Add the flour and ground cardamom and combine until you have a dough (I do this by hand). If you are making this dairy-free you will need to chill the dough for about 30 minutes or until it is firm enough to roll

Flour a large piece of baking parchment and roll the dough (with a floured rolling pin) out into a rectangle, about 20cm long by 15cm wide, making sure not to roll it too thin and checking all the time that you can still move it on the surface! Watch the video of me making pastry if you are not sure what I am talking about here!

Spread the mincemeat onto the rectangle leaving about 1inch on the longest sides with nothing on

Sprinkle on the chocolate chips and roll gently along the length of the dough (using the paper to help you) leaving you with a long 'sausage roll' shape, pressing the edges together to seal

Using a sharp knife, cut the roll into pieces approx. 1inch thick. You will get about 11

Place on a greased baking tray and cook in a pre-heated oven at 200 degrees (180 degree for a fan oven) for 10-15 minutes until golden.

Leave to cool on the baking tray
I have shared this with: