These gluten free chicken nuggets are one of the most popular gluten free foods for kids. I've yet to meet a kid (or adult) who doesn't like them. They are simple to make with just 3 ingredients.
This post contains Affiliate links. As an Amazon Associate I earn from qualifying purchases.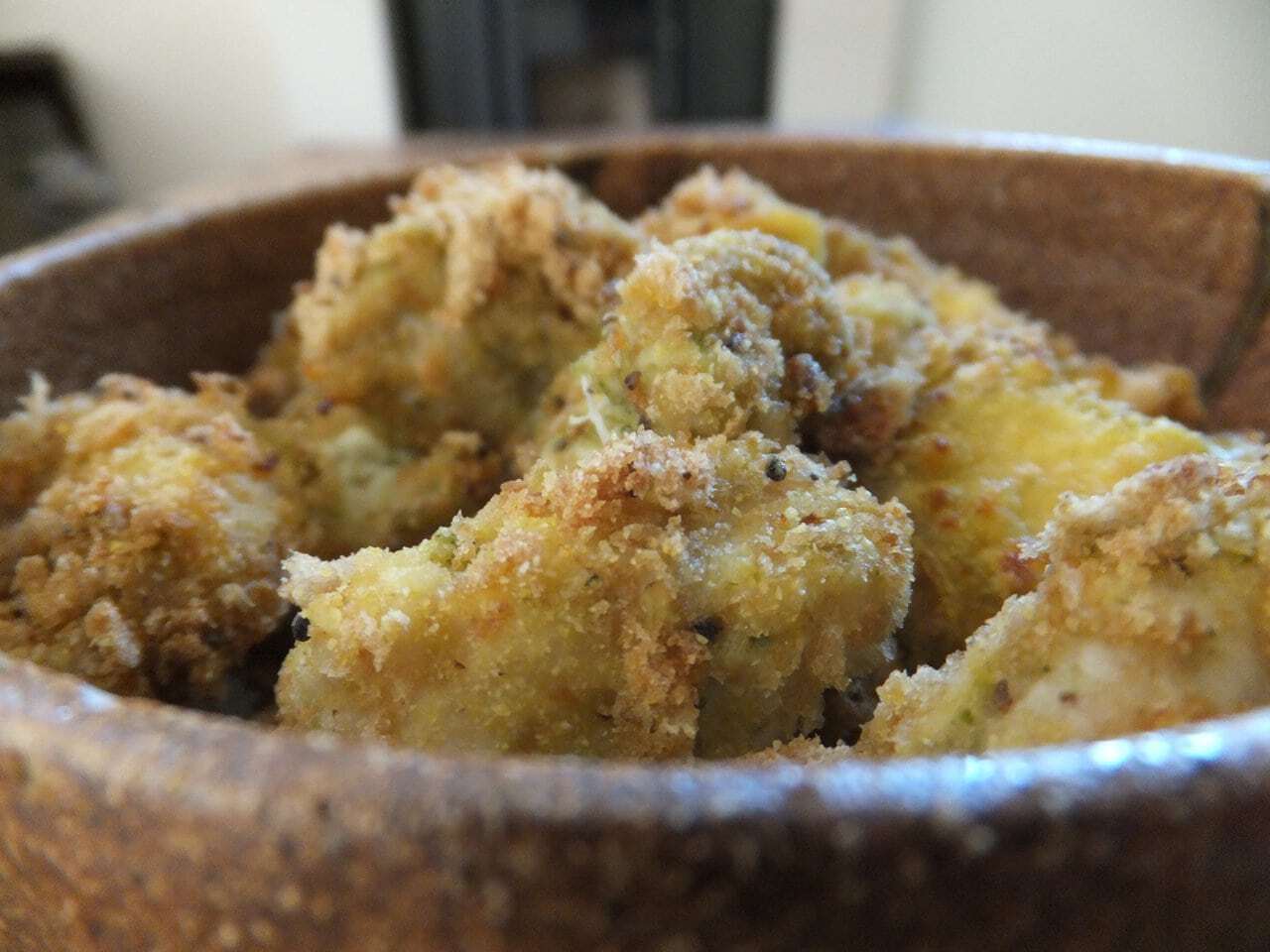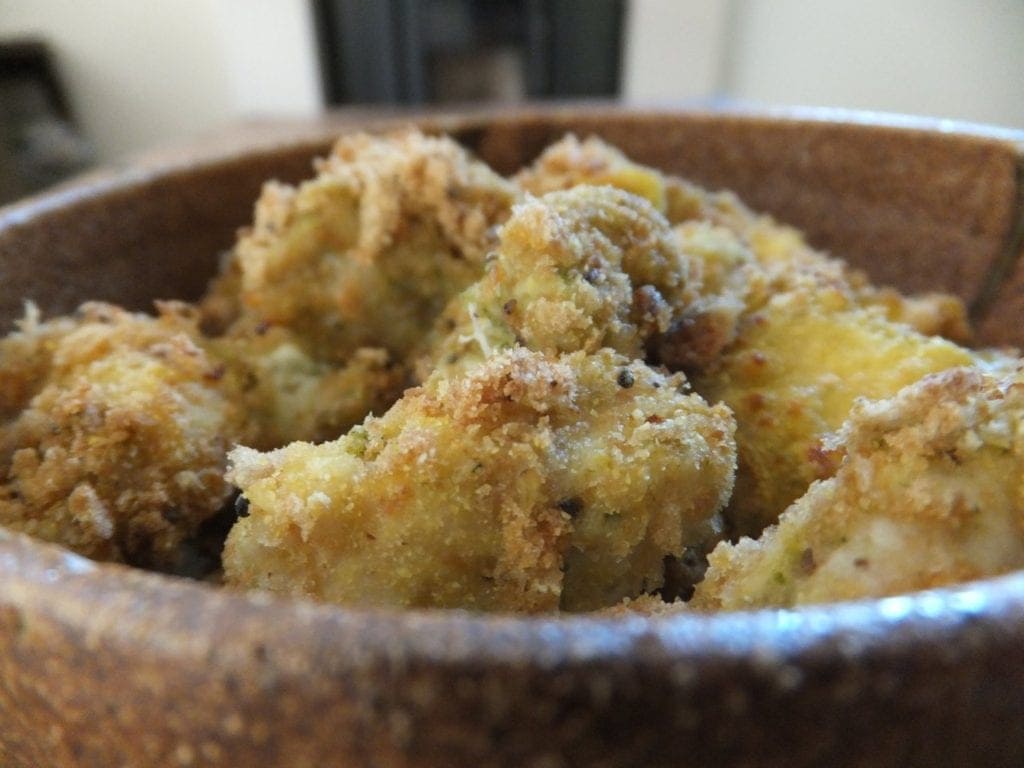 I came up with this recipe many years ago and it's a firm favourite in our house. It makes the perfect gluten free kids party food.
Children's parties were always an issue when 'Roo' was little. Party food by it's nature tends to be very gluten heavy so I was forever coming up with recipes to replicate the gluten-filled favourites.
If you're struggling with gluten free party food for kids, or dairy free party food, or both, then you head over to this article I wrote:
Gluten Free Kids Party Food ideas. You'll find links to various other recipes there too.
How do you make gluten free chicken strips (or nuggets)?
These chicken nuggets or chicken strips are much easier to make than you might think.
Usually to make chicken nuggets you need an egg to make breadcrumbs stick to the chicken pieces. In my egg free recipe I've used pesto to stick the gluten free breadcrumbs to the chicken.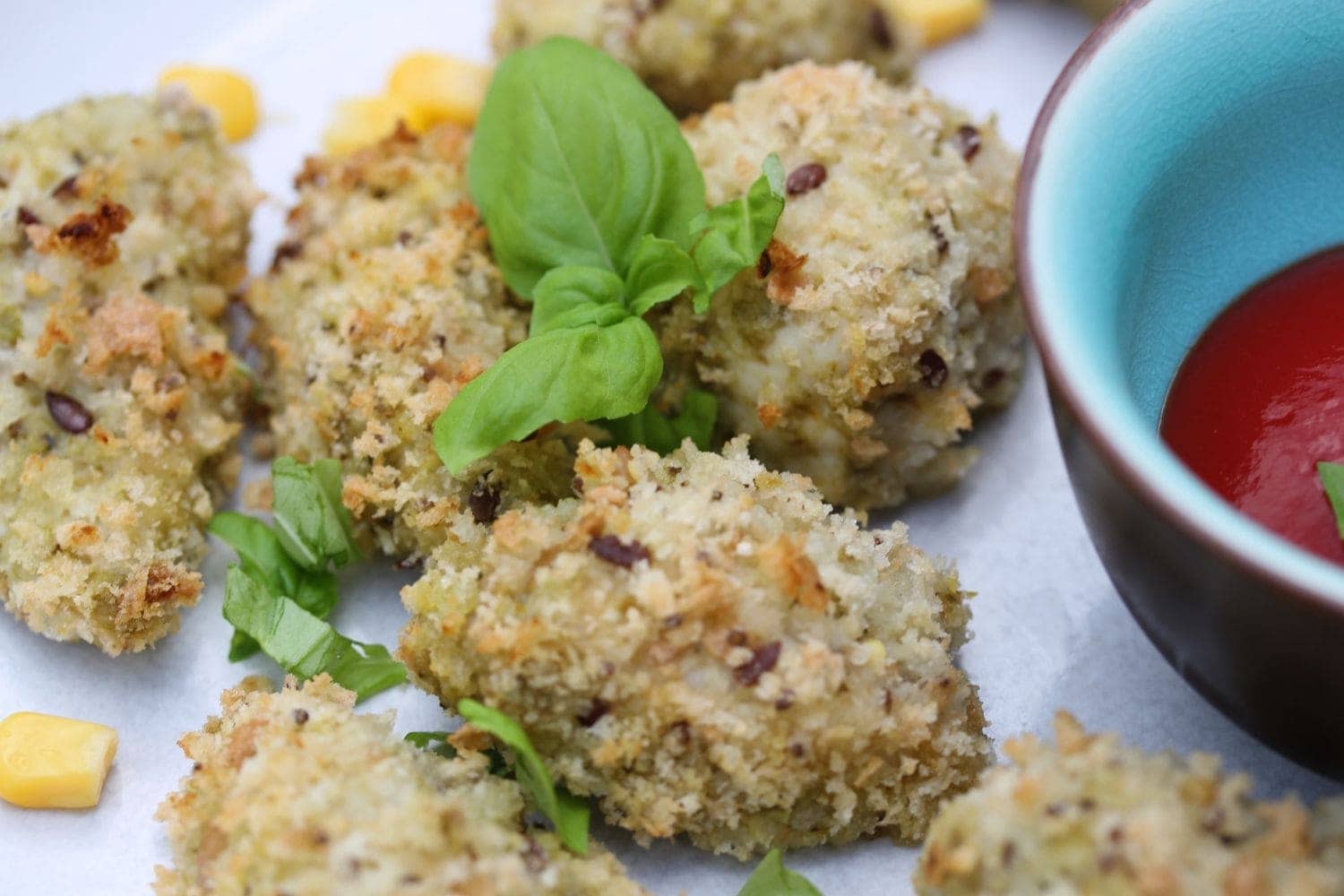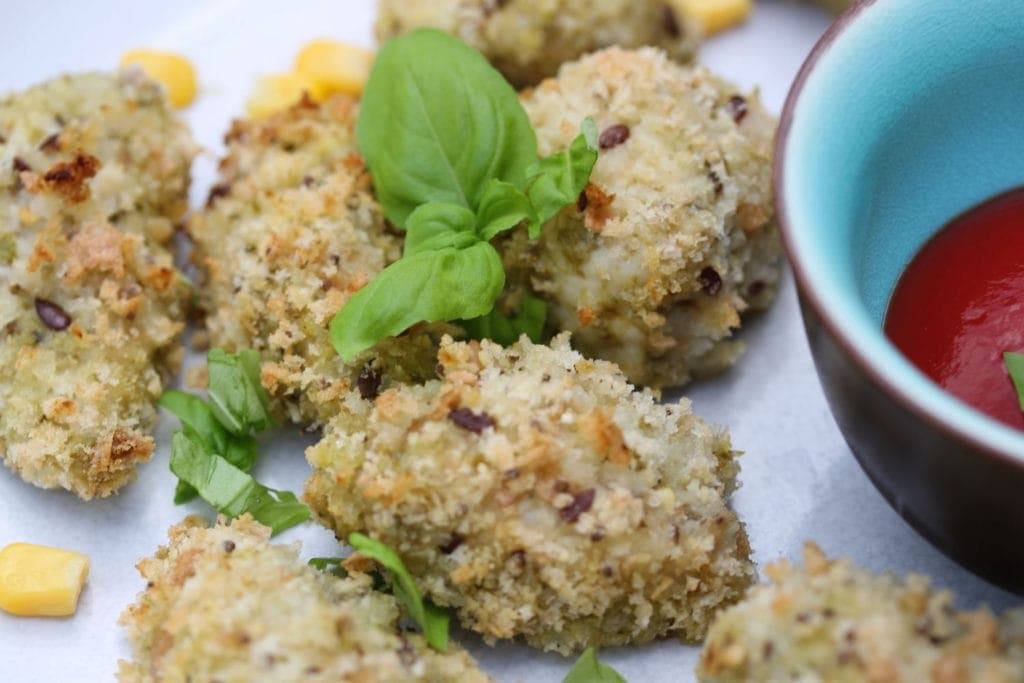 It is so much easier than messing around with raw egg. The pesto also adds a wonderful flavour to the chicken while the oil helps to crisp up the breadcrumbs.
The result is a lovely crisp coating and soft chicken interior.
Once you've chopped the chicken into bite sized piece or strips you just drop them into a bowl of pesto. Make sure the chicken is well coated before dropping the pieces onto a plate of breadcrumbs.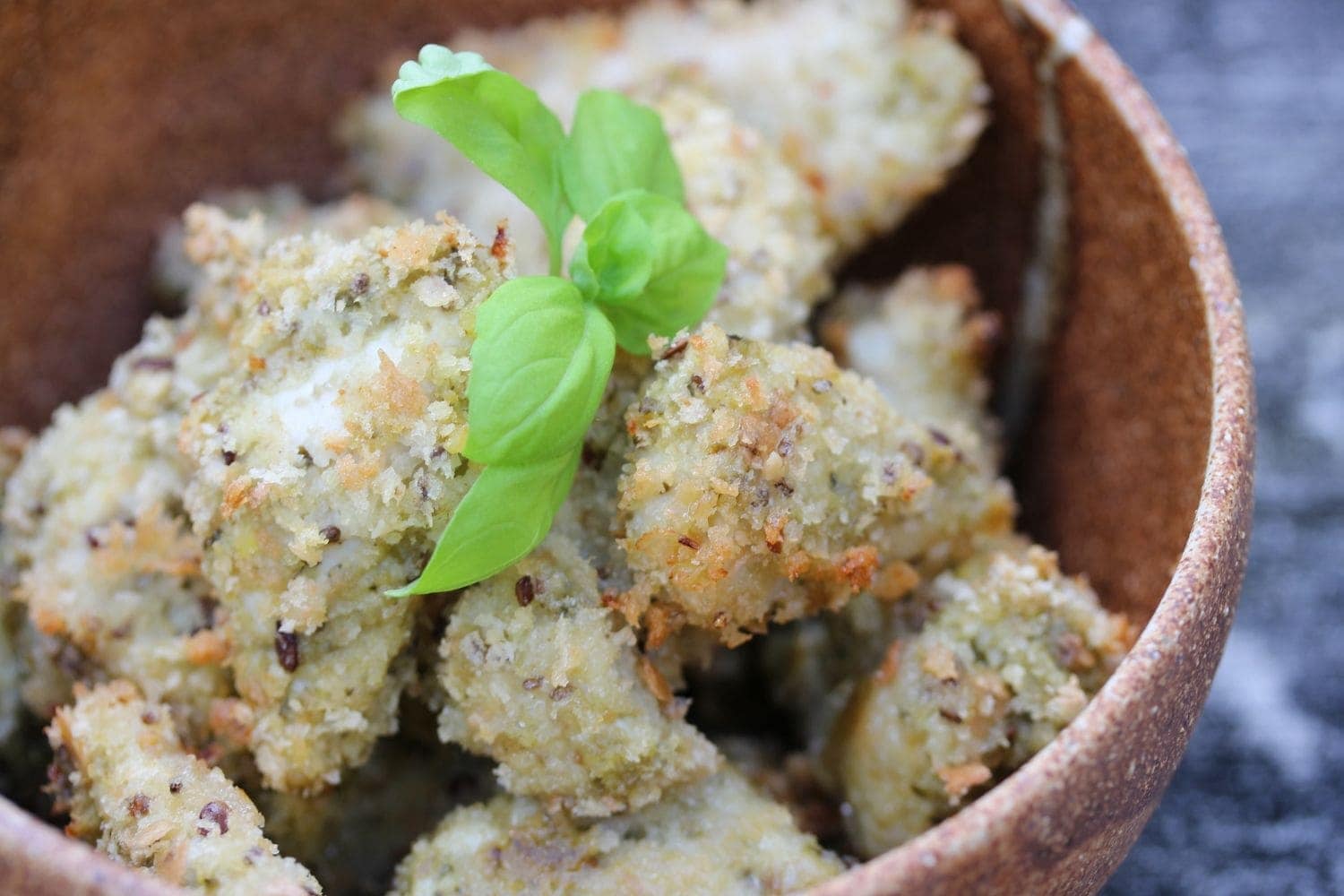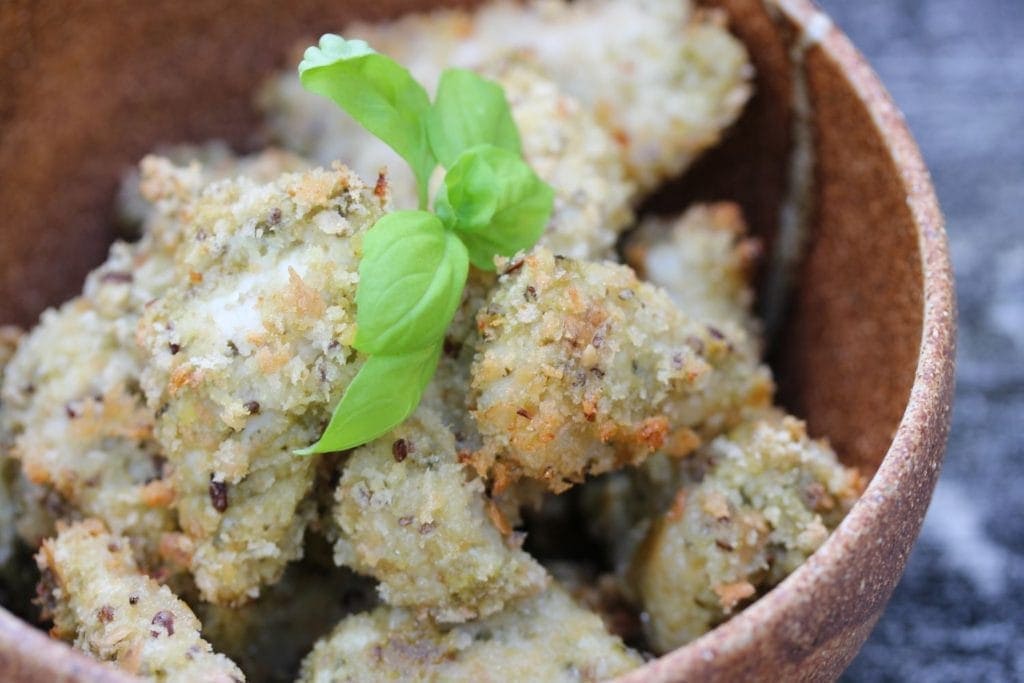 Once all the pieces of chicken are well coated in breadcrumbs transfer them to a baking tray lined with reusable non stick liner . This stuff is brilliant because it ensures nothing sticks to your baking trays whilst being more environmentally friendly than using baking parchment. I wash and reuse it to line baking trays, cake tins and even the bottom of my oven.
How do you get gluten free breadcrumbs?
These days you can buy gluten free breadcrumbs but they are very expensive.
Having crust avoiders in our house I tend to freeze crusts and use them to make my own breadcrumbs.
It's very simple if you have a food processor like this Kitchen Aid one that I have. As well as making things like breadcrumbs I use it for recipes like gingerbread men, healthy flapjacks and cheese and sundried tomato soda bread.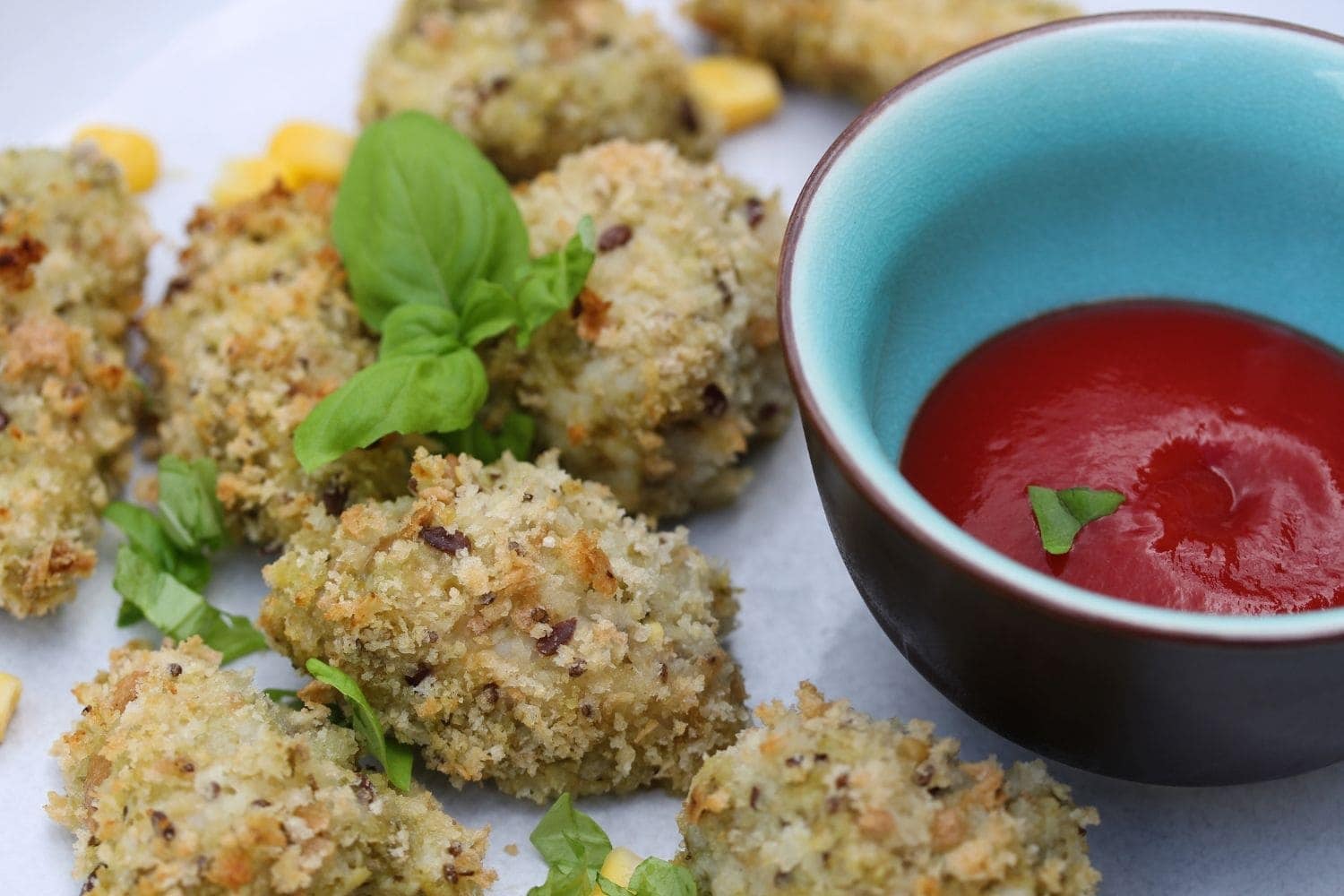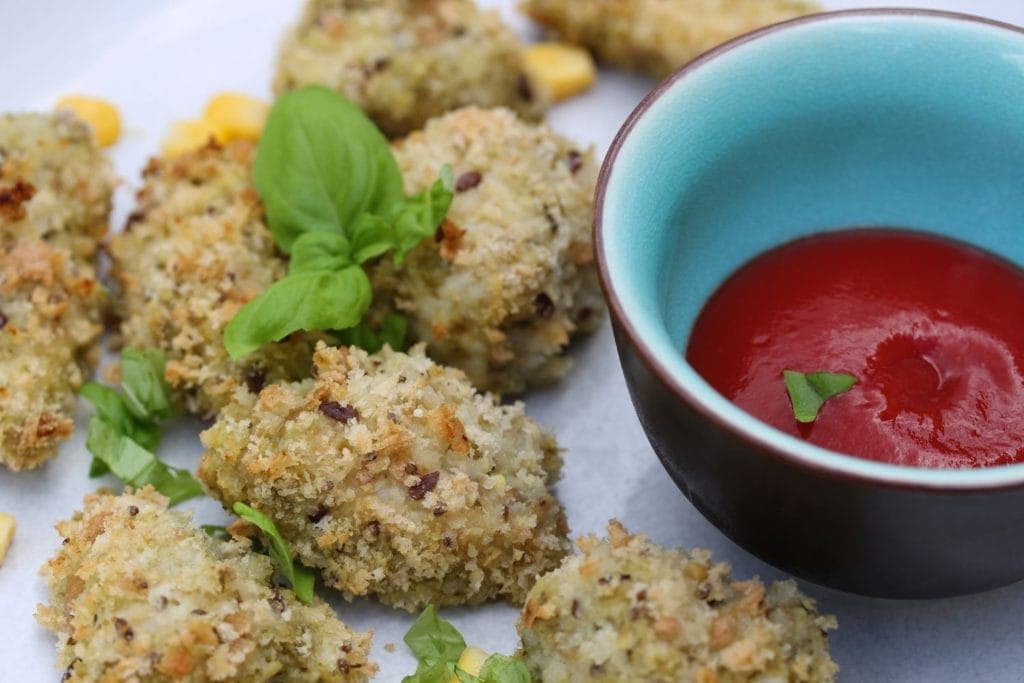 I just pop the frozen crusts into the machine and blend to make crumbs. Alternatively, you could just use whole pieces of gluten free bread.
So that's it. Over to you.
And if you like this recipe you might like to sign up to receive my free gluten free recipe booklet. In it you'll find recipes for gluten free scones, Yorkshire puddings, pizza, Victoria sponge and much more. You'll also get my weekly newsletter of recipe inspiration, tips and news.
Just enter your details in the box below to receive it now…
Pin the recipe on Pinterest so you don't loose it: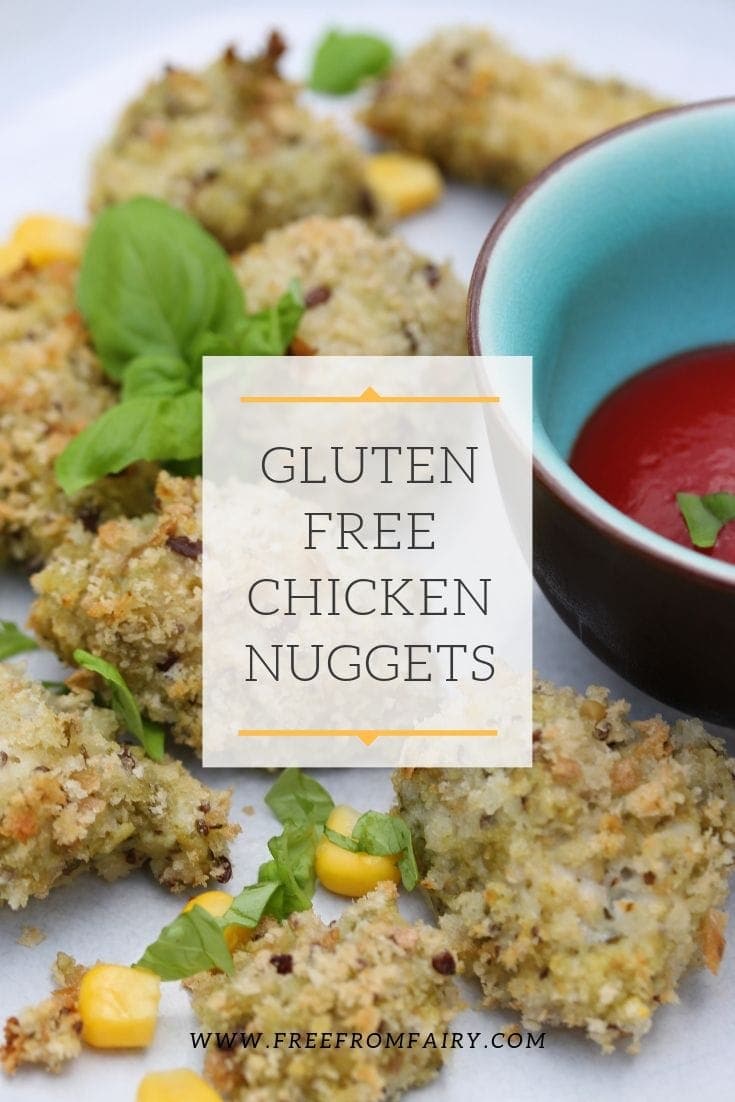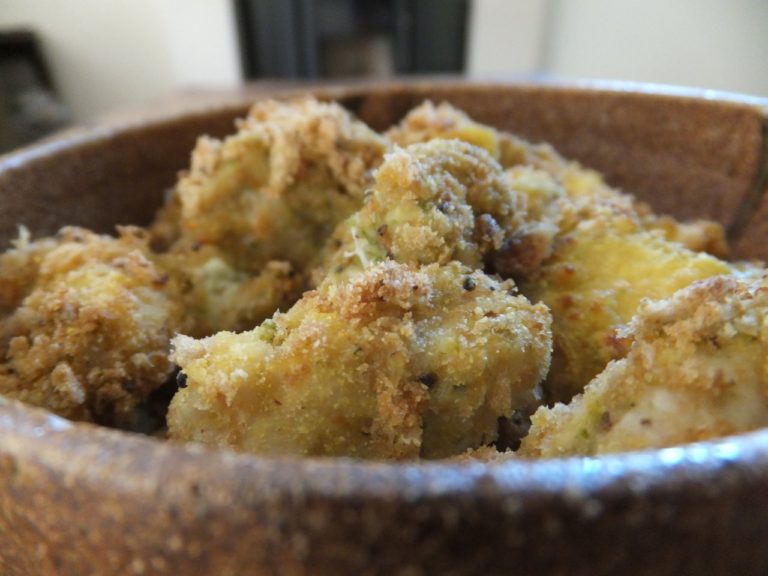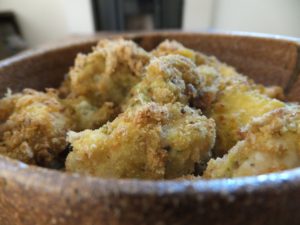 Baked Gluten Free Chicken Nuggets (Can Be Dairy Free)
It is a great meal for adults and kids alike.  We like it served with rice and vegetables.  It is also rather lovely pulled into chunks, cooled and added to salads
Ingredients
2

chicken breasts

-

(ideally organic) without skin

2

pieces

gluten free bread

-

check for other allergens if avoiding multiple allergens

2

tbsp

pesto

-

either home made or bought...checking ingredients carefully for allergens if the latter!
Instructions
Put bread into a food processor or chopper to create breadcrumbs.

Cut chicken into bite sized pieces.

Place chicken in a bowl with the pesto and mix together well.

Place breadcrumbs into a large bowl and take the pesto coated chicken, rolling it in the breadcrumbs.

Place the pesto and breadcrumbed chicken on a lightly greased baking tray.

Place in a preheated oven at 200 degrees for approx 15-20 mins until golden and crisp.
Notes
Nutrition data for information only.
Nutrition (Approx)
Calories:
319
kcal
|
Carbohydrates:
2
g
|
Protein:
49
g
|
Fat:
11
g
|
Saturated Fat:
2
g
|
Cholesterol:
146
mg
|
Sodium:
407
mg
|
Potassium:
836
mg
|
Fiber:
1
g
|
Sugar:
1
g
|
Vitamin A:
370
IU
|
Vitamin C:
2.7
mg
|
Calcium:
35
mg
|
Iron:
0.8
mg
I've shared this recipe with: