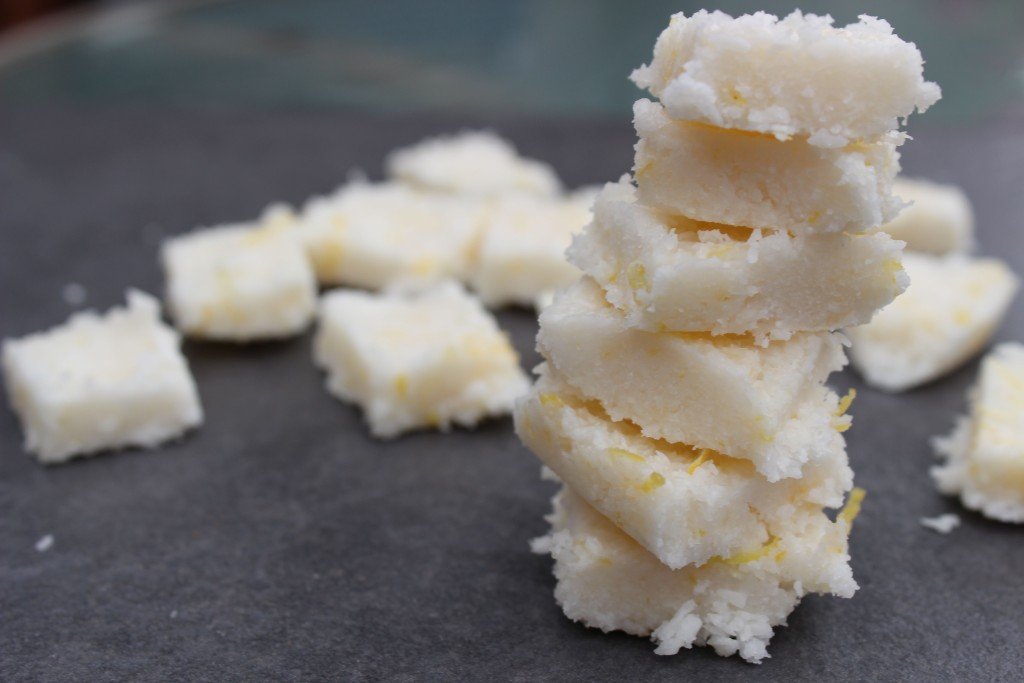 I feel like a slug. Or at least how I imagine slugs to feel. Slow, dull and incapable of independent thought.
I'm no longer used to getting up in the night to the kids, therefore having a very poorly Pickle in bed with me spending most of the night not sleeping is taking its toll on both of us.
Hearing a little voice say "Mama…" every 15 minutes or so through the night is both cute and utterly exhausting; his tiny hot little body pressed up against mine, like having a incredibly large hot water bottle next to me.
I feel broken and it's only been two nights! My heart goes out to those of you with tiny kids whose nights are regularly disturbed. I wonder how I ever coped.
Anyway, since my brain isn't functioning very well I am sharing a recipe that I created a while ago…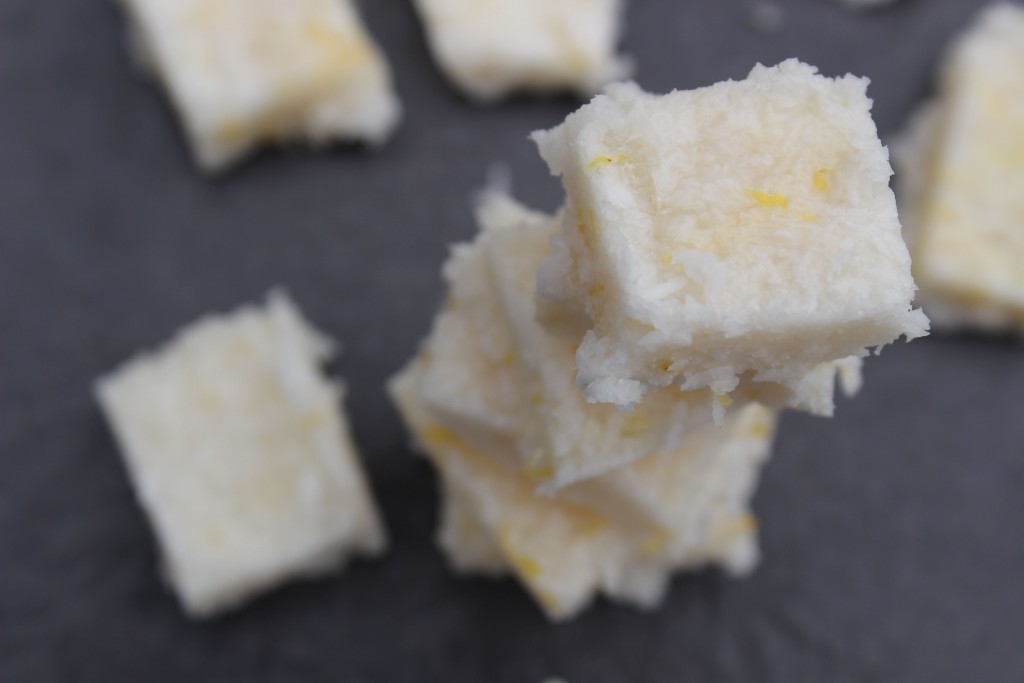 Coconut & lemon bars came about last summer when I was following the SCD/GAPS diet and therefore avoiding grains, most carbohydrates and refined sugar. They provided me with the perfect fresh, delicious treat that would keep me going through the afternoon whilst giving me the anti-microbial and other benefits of coconut products.
They make the perfect after school treat or something to keep you going until your next meal. They are super quick and easy to make…in fact why not get the kids making them? I can guarantee that to be the best way to get children to try new things!
If you make them do let me know what you think and share any photos you take on your favourite social media channel.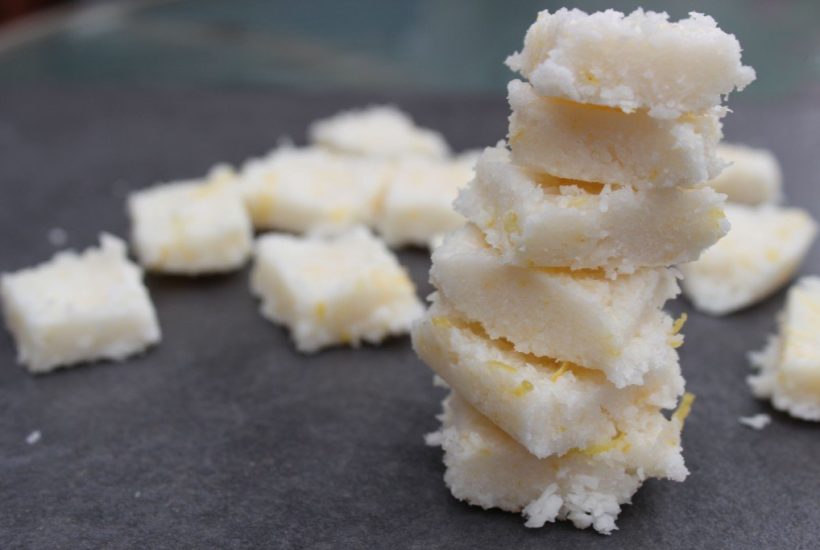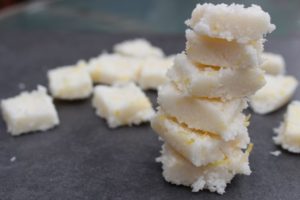 Coconut & Lemon Bites (Gluten, Dairy, Egg, Nut, Soya & Refined Sugar-free)
Gluten-free, Dairy-free, Egg-free, Nut-free, Soya-free, Refined sugar-free, Paleo, SCD, GAPS
Ingredients
50

g

virgin coconut oil - melted

-

I use Coconut Merchant

50

g

dessicated coconut

-

I use Coconut Merchant - it is organic

Zest 1 lemon

10 - 15

g

honey

-

maple syrup, rice syrup or a few drops of pure stevia
Instructions
Combine all of the ingredients together in a bowl then spread into a small square dish (mine was about 15cm x 15cm)

If you want to make more, just double the quantities

Refrigerate until solid, then cut into small bite-sized pieces and store in a container in the fridge
Don't loose the recipe, pin it now…