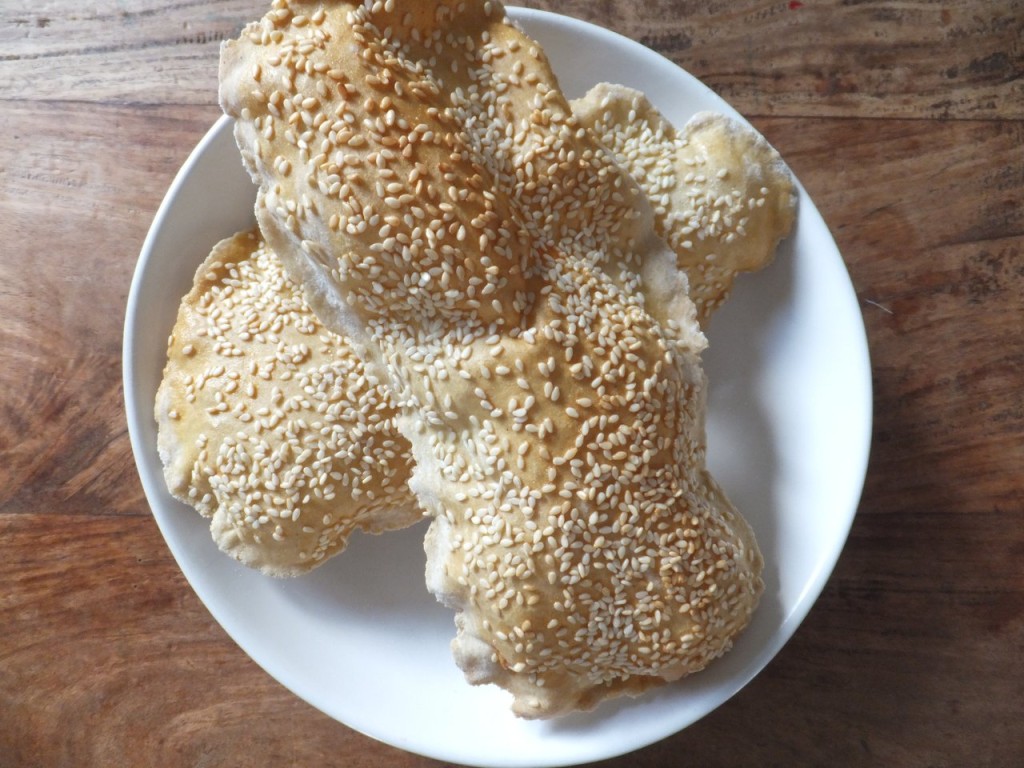 Flicking through a new gluten-free cookbook last week, I came across a rather nice looking recipe for crispy flatbreads.  Me being me, couldn't possibly follow the recipe, but rather, used it as inspiration for my own version.  I teased many of you with pictures of it so thought I would share the recipe.
It wasn't a great hit with the kids though…not quite sure why?  Mainly because my daughter doesn't seem to like anything 'bread-like' which is why there isn't much of that kind of thing on this blog!
The adults of the house thought they were great though and I will certainly be making them again…they are so simple, quick and tasty!  They will be on my list of things to make this Christmas when entertaining because they are fabulous with dips.  I made an aubergine dip to go with this batch.  Next time it will be humous!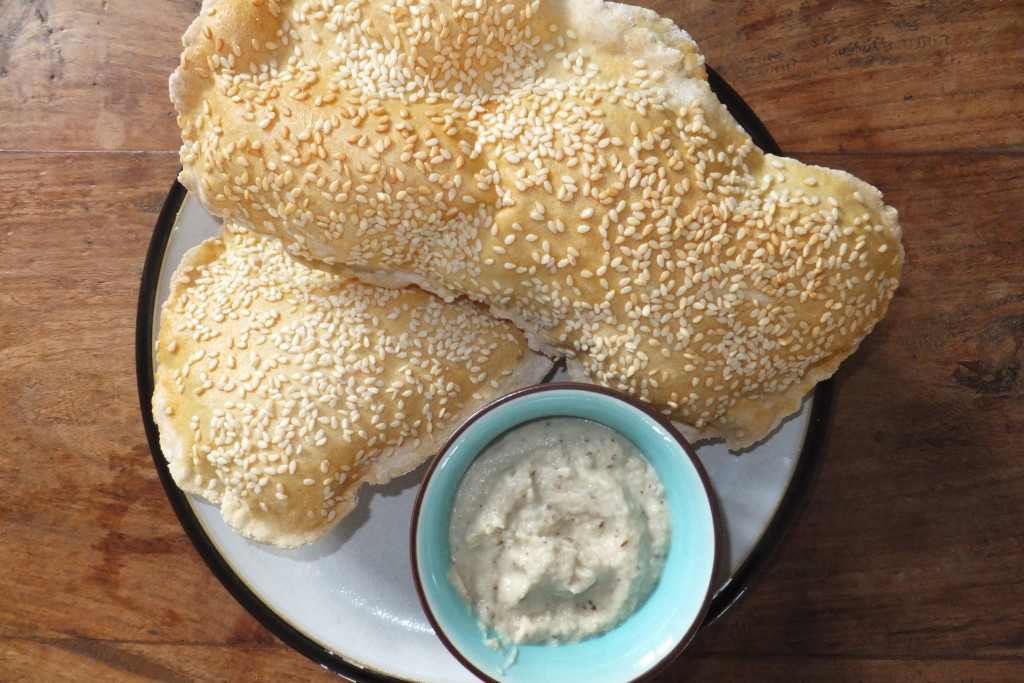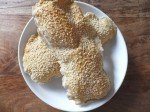 Crispy Flatbreads
Gluten-free, Dairy-free, Nut-free, Soya-free, Yeast-free, Low FODMAP
Ingredients
Ingredients

OR

120

g

Doves Farm gluten-free plain flour

-

plus more for rolling out and 30g sorghum flour (or more gluten-free plain flour)

1

tsp

psyllium powder or 2tsp xanthum gum

Pinch

salt

1

egg

15

ml

olive oil

70

ml

water

-

90ml if using Doves flour

3

tbsp

seseme seeds or other seeds of choice

-

I chose seseme because they are high in calcium - optional
Instructions
Method

Place the flour(s), salt and xanthum gum in a bowl and mix well

Whisk the egg, then remove half into a separate bowl (you will use this to glaze the flatbreads) before adding the oil and water to the remaining half an egg, and combining with a fork

Pour the liquid ingredients into the dry ingredients and bring together to form a dough

'Knead' the dough until it is smooth then divide into 6 balls

Remove one ball at a time onto a clean well floured surface. Sprinkle a little flour on the ball and roll out as thinly as possible, moving it around all the time so it doesn't get stuck on the surface

Place onto a baking tray, brush with the remaining egg and scatter with seeds if using. Repeat with the rest of the dough, using 2 or 3 baking trays

Bake in a pre-heated oven at 200 degrees, 180 degrees fan for 10-15 minutes or until crispy and golden