This simple recipe for vegan chocolate pudding is great if you want a little indulgence whilst still being healthy. It is gluten free and refined sugar free, being sweetened with peaches and with no added sugar.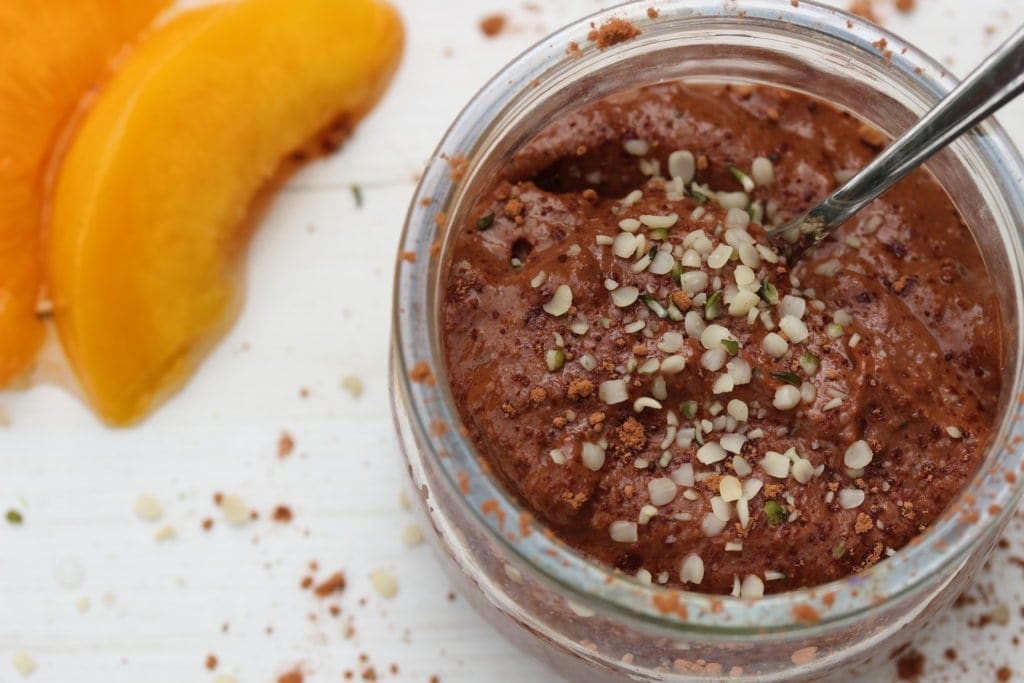 Can you hear that?
It's called peace, and after 6 weeks of having the kids around on their school holidays it is rather unnerving.
If you're anything like me you'll have indulged over the summer rather too much.
Maybe it's just me who thinks 'well I'm on holiday so just one more ice cream won't hurt?'
Anyway, looking at the terrible eczema on my hands and various other signs and symptoms, I have eaten way too much dairy and sugar.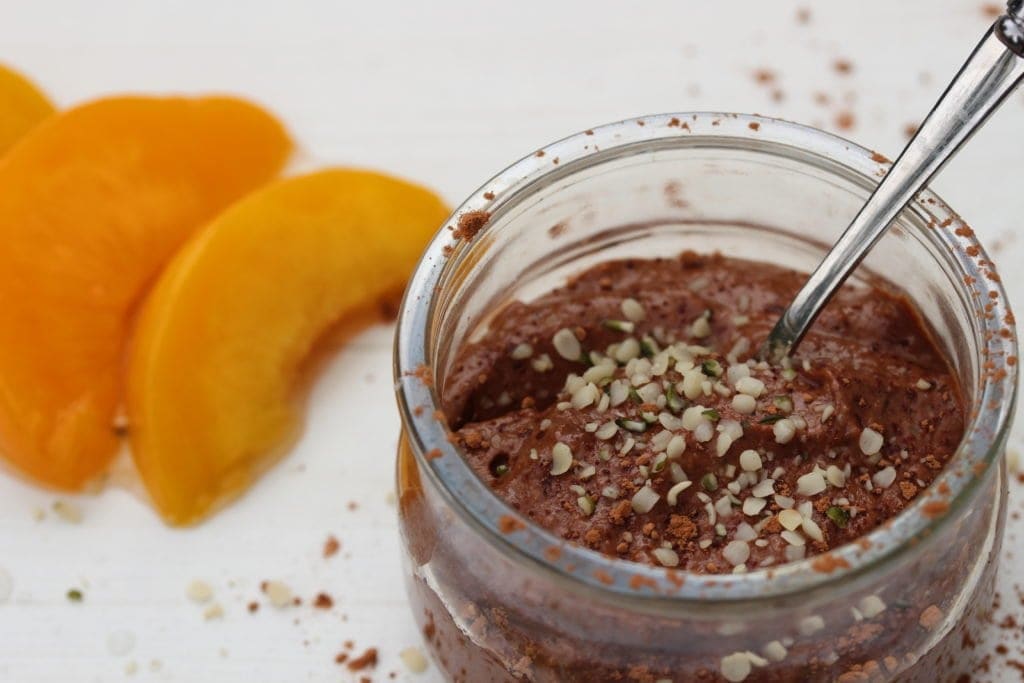 This recipe helps to rectify that.
It gives you the chocolate fix you might need (if you're anything like me) without the added sugar or dairy. It even contains fruit to work towards that magic recommendation of 10 portions of fruit and veg per day.
What's so good about my vegan chocolate pudding?
The raw cacao powder (I found some in Aldi recently!) is rich in magnesium (for a healthy heart and brain), iron and calcium whilst also being a powerful antioxidant.
The hemp seeds are high in protein, B vitamins and fibre along with omega 3 & 6 essential fatty acids all of which help to reduce the affect of the fruit sugar on your blood sugar levels.
I used doTerra pure orange essential oil to create a chocolate orange pudding. Pure orange essential oil is a great for energising and uplifting the mind. It can also help boost the immune system. So what better ingredient to incorporate into food?
What are essential oils?
Essential oils are natural aromatic compounds that have been used in food, beauty treatments and healthcare practices for thousands of years.
doTerra essential oils are the purest you can find. They are put through numerous third party tests to ensure they are free from toxins, pesticides or other impurities you often find in other essential oils.
If you're interested in finding out more about how I incorporate them into our lives then leave me a comment below. Not only do I use them in our food but I also use them as an alternative to medicines.
I'm so passionate about sharing them with others that I've become a doTerra Wellness Advocate meaning you can buy the oils from me.
So on to the recipe.
This vegan chocolate pudding is incredibly simple and quick to make, it can be yours in just five minutes from now.
What are you waiting for? Get your post summer, wholesome vegan chocolate pudding fix right now!
Pin the recipe for vegan chocolate pudding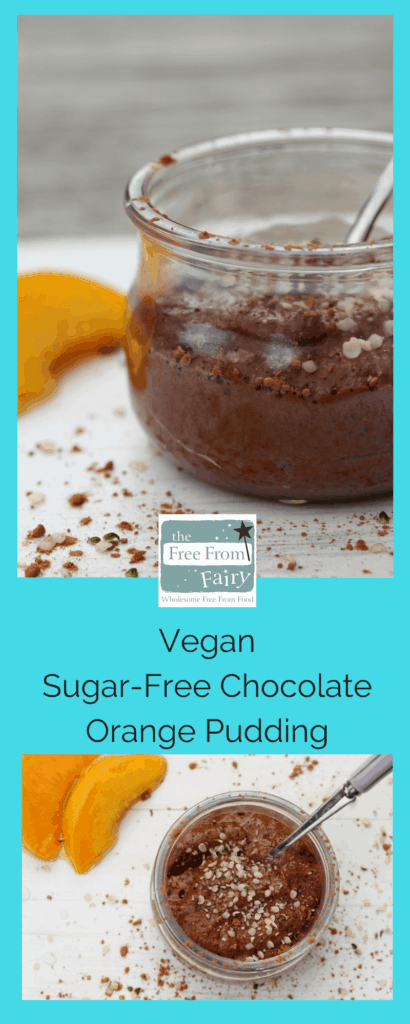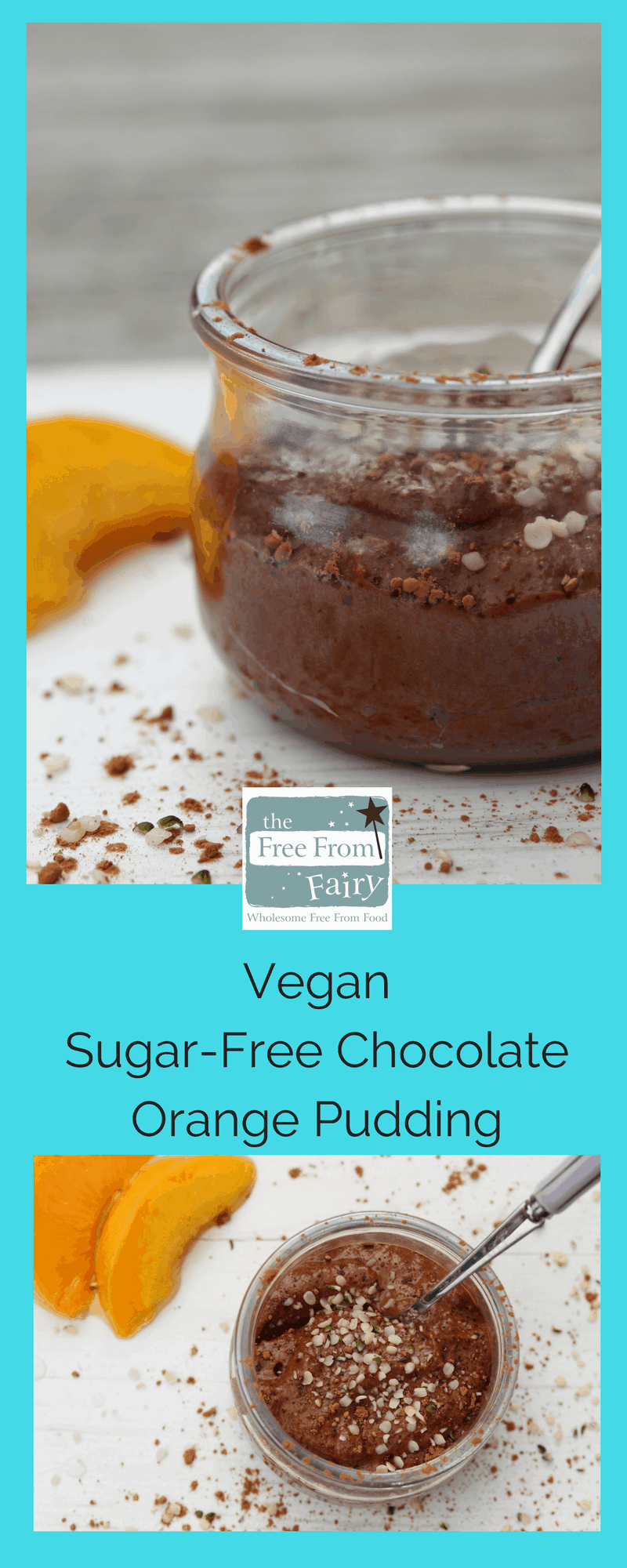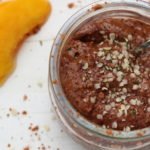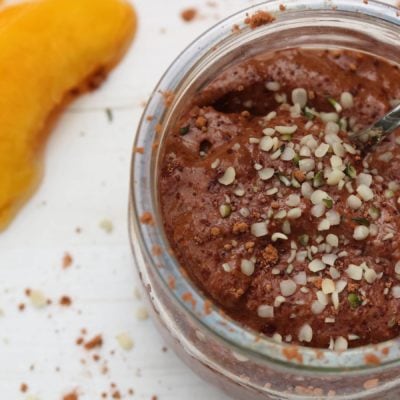 Vegan Chocolate Pudding
Ingredients
1

tbsp

virgin organic coconut oil

I use Coconut Merchant

1

tbsp

nut butter

I used pecan that I had made by 'whizzing pecans in a blender until smooth

1

tbsp

cacao powder

1

tbsp

hulled hemp seeds

Approx. 8 slices peach

I used tinned slices drained from the juice - this is the sweetener so adjust according to taste

Orange oil - to taste

start with a one or two drops and taste
Method
Place all the ingredients together into a small food processor or a blender.

Whizz together until smooth and serve immediately.

Alternatively place in serving dishes and keep in the fridge until ready to serve.
I've shared this with: