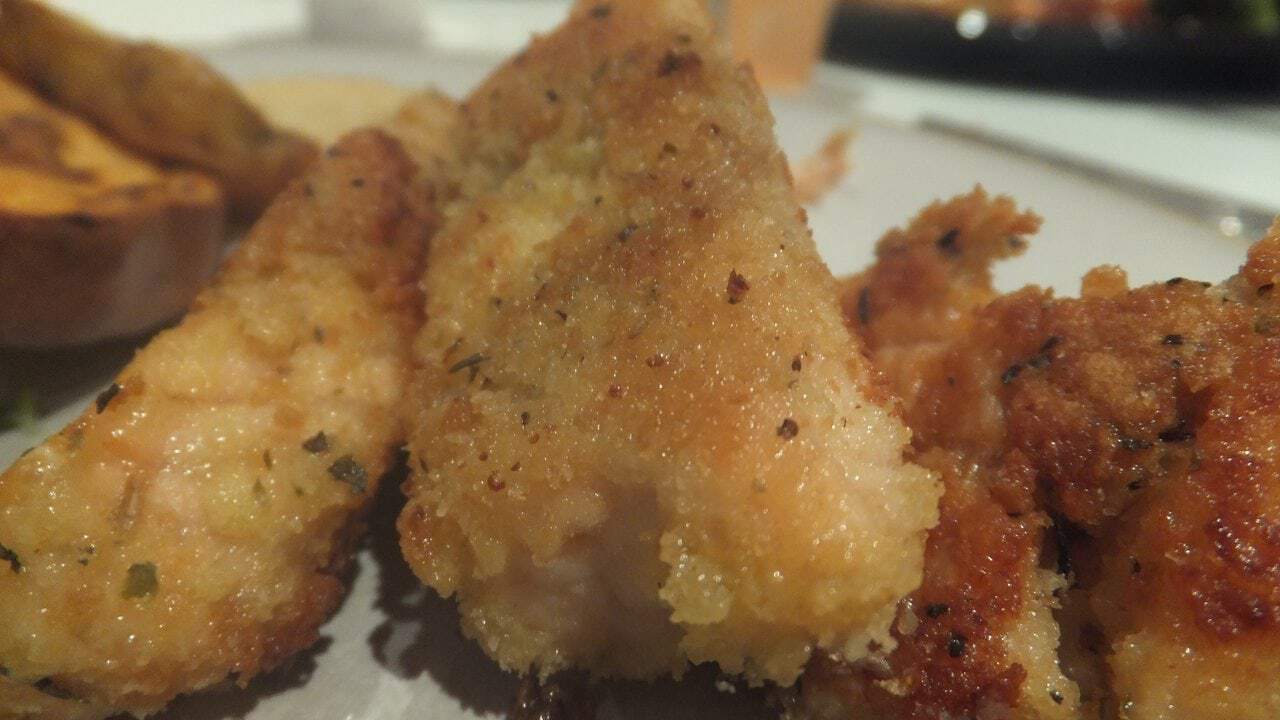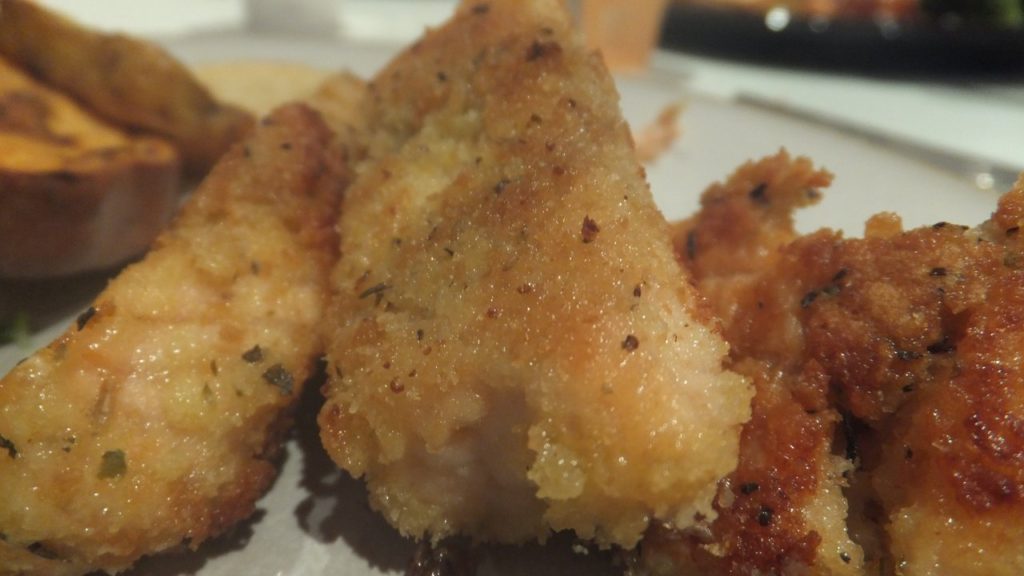 This morning I have been distracted…staring out of the office window, marvelling at the beauty of nature.  Most trees have lost their leaves now, but the one in our garden persists in holding onto the last fragments of summer…rather like me!  Its now yellowing leaves look majestic against the dappled white and blue sky; a reminder of how beautiful this time of year can be.  More unusual is the fact that there is barely a breath of wind.  The leaves shimmer slightly every now and again but most of the time there is no movement at all.  I am waiting for a well timed windy day to blow the leaves into the green behind our house…that would save me a job of picking them all up!
Anyway, I was supposed to share a recipe with you today, so here it is.  This one went down extremely well with all of us and is very simple to make.  My son rather enjoyed getting his hands mucky in making them; in fact there was an argument between the kids as to which one was going to help me!  I always find that when the kids help to make their tea they eat it with some much more enthusiasm and pleasure!
So here it is for you to enjoy too.  Get your kids involved in making them and enjoy a happy and quiet meal together.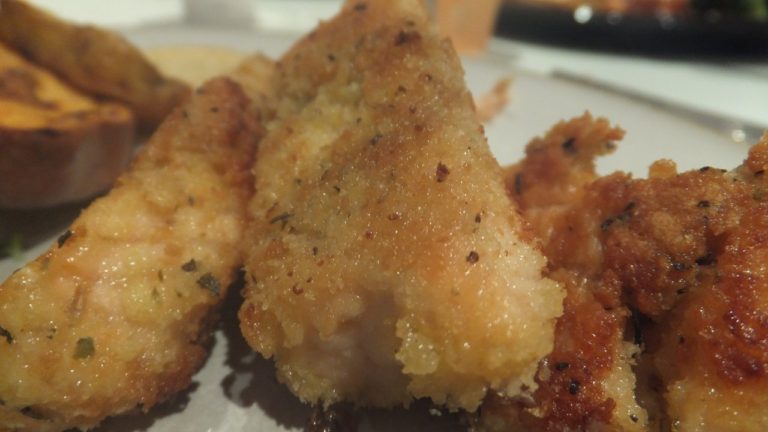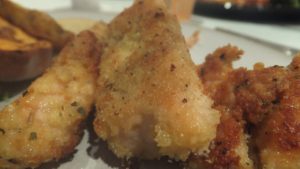 Fish 'goujons'
Gluten-free, Dairy-free, Nut-free, Soya-free
Ingredients
Ingredients

500

g

fish fillets without the skin

-

any fish would be ok here

2

slices

gluten-free bread

-

check the ingredients to check soya free if this is needed, 'whizzed' into breadcrumbs

4

tbsp

gluten-free flour

1

egg

-

beaten

1

tsp

dried herbs

Grind of pepper

Oil for frying
Instructions
Method

Place the breadcrumbs, pepper and herbs in a wide-topped bowl, then do the same for the flour and egg so that you have 3 bowls in a row

Cut the fish fillets into 'finger' sized pieces

Place the fish pieces one at a time into each bowl, starting with the flour, then the egg, then the breadcrumbs...making sure they are coated before moving on to the next bowl

When coated with breadcrumbs place on a plate until ready to cook. At this point you could cover them and place them in the fridge, or wrap them and freeze them

Heat your frying pan to a medium heat and add a glug of oil

Place your fish into the pan and cook for approx. 5 minutes on each side. Try and cook the sides too to make them nice and golden

Serve with your choice of vegetables, potatoes and a dip if you fancy (or good old tomato ketchup in our house!)

Total cost = £3.83 or 96p per adult serving (see cost breakdown at bottom of post)
Cost breakdown (priced using Tesco.com on 26.2.14, prices approximated where small quantities used)
Pouting fillet, 500g from fresh counter = £3.00
Tesco fresh gluten-free bread = £2.40 for 550g; slices = approx. 40p
Doves Farm gluten-free flour = £1.70 per kg; 4tbsp = approx. 10p
Tesco free-range medium eggs = 23p each
Herbs, pepper and oil = approx. 10p