This week I finally did some research into arsenic in rice.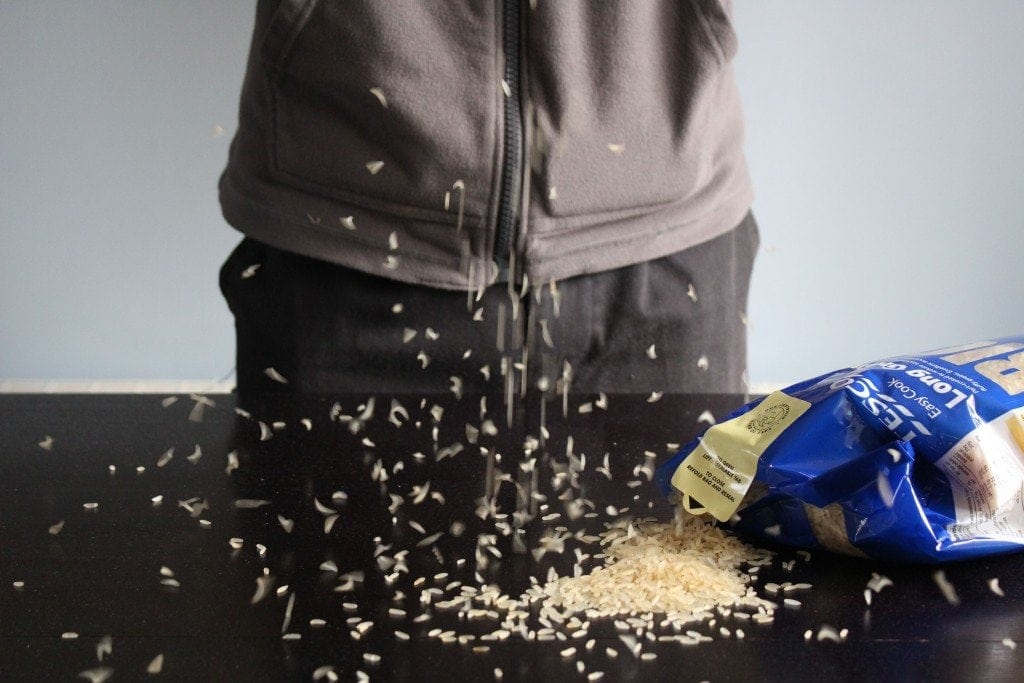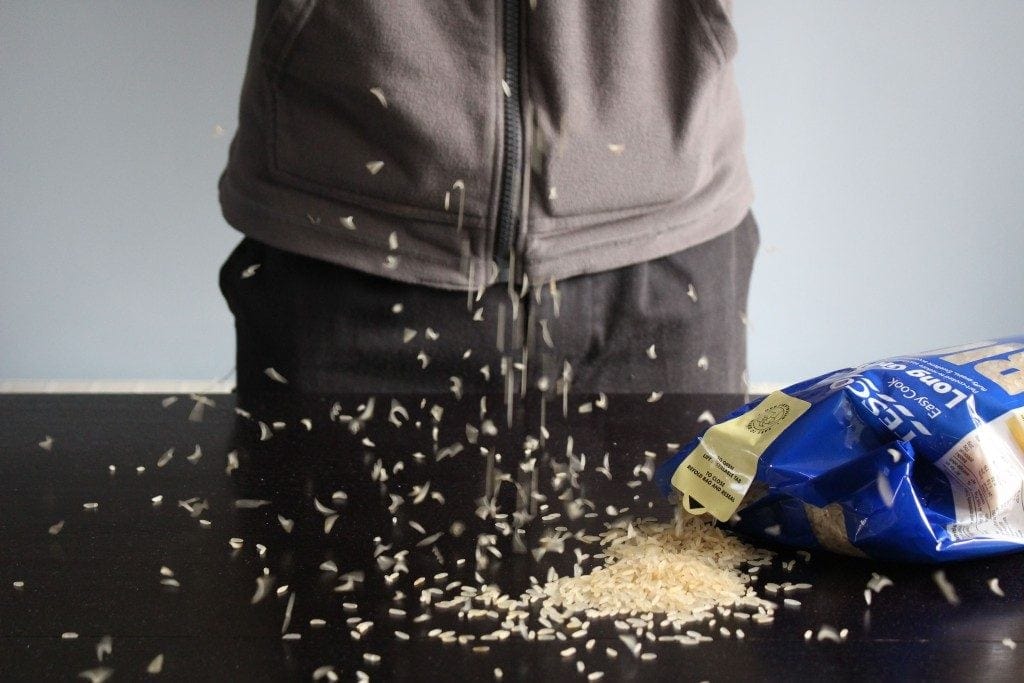 Sometimes I wonder if I can ever do anything right.
If it isn't the children chastising me for something, then it is my mean internal voice.
Or another article I read that tells me I shouldn't be feeding my children something, or taking my children somewhere…or perhaps even bothering to breathe.
Most of the time I let all of this wash over me like a giant tidal wave.
I dive under my metaphorical fluffy duvet and only coming out again when the coast is clear.
Today, however my duvet isn't working.
I have known for a while about there being arsenic in rice but have somehow managed to shrug it off and not turn to google to find out more.
I am not sure what was different about yesterday but I decided to type those dreaded words into the search box.
What I discovered about arsenic in rice…
Arsenic is a naturally occurring element that is found in the environment (water, soil etc).
The amount of arsenic in rice varies from one part of the world to the next.
Rice absorbs more arsenic from the environment than any other crop, depending on how it is grown and where.
The arsenic found in rice is the more toxic form, called inorganic arsenic.
Organic rice still contains arsenic because the arsenic is present in the soil and water that rice grows in.
Arsenic has the potential to increase the risk of illnesses in humans, including cancer.
If you are following a gluten free diet you are likely to be eating a lot of rice.
Not just as rice but in the form of rice flour which is in most processed baked goods.
Where was I going wrong?
In my misguided belief that I was doing the best for my kids, I have been feeding them brown rather than white rice.
I discovered that there is twice as much arsenic in brown rice.
Not only have I been doing that a couple of times a week but I have been baking goods with flour made almost entirely out of rice (often brown again).
I've been feeding my daughter rice cakes for lunch (brown rice again so doubly bad).
Giving them rice crispies or some other rice-based cereal (most are when you are gluten-free).
And of course, feeding them brown rice pasta (again in my misguided belief that brown rice pasta must be better so that my little coeliac gets her fibre intake – tricky for coeliacs).
All in all I have been well and truly poisoning them.
I spend the majority of my time thinking about food or making it.
Developing exciting new things for my children to try.
Considering how I can make it more healthy and full of important nutrients.
Concocting something from scratch to mimic a gluten and dairy-containing favourite.
I avoid giving my kids processed foods and things with too many preservatives or strange ingredients.
But to what end?
Providing my daughter with a gluten-free diet for her coeliac disease may avoid her from getting certain types of cancer and osteoporosis in the long term but what I am exposing her to instead?
Cancer, developmental problems, cardiovascular disease, neurotoxicity and diabetes is what the WHO says long term exposure to arsenic can cause.
Which ever way you look at it we are stuck between a rock and a hard place.
How can you reduce your exposure to arsenic on a gluten free diet?
I've written an article about how to deal with this issue on a gluten free diet for Metro. You can read that here.
I've also written and article on my website that you can read here. In it I outline how to eat a healthier gluten free diet.
Finally if you'd like to reduce your intake of rice then I've developed my own unique rice free wholegrain gluten free flour blend.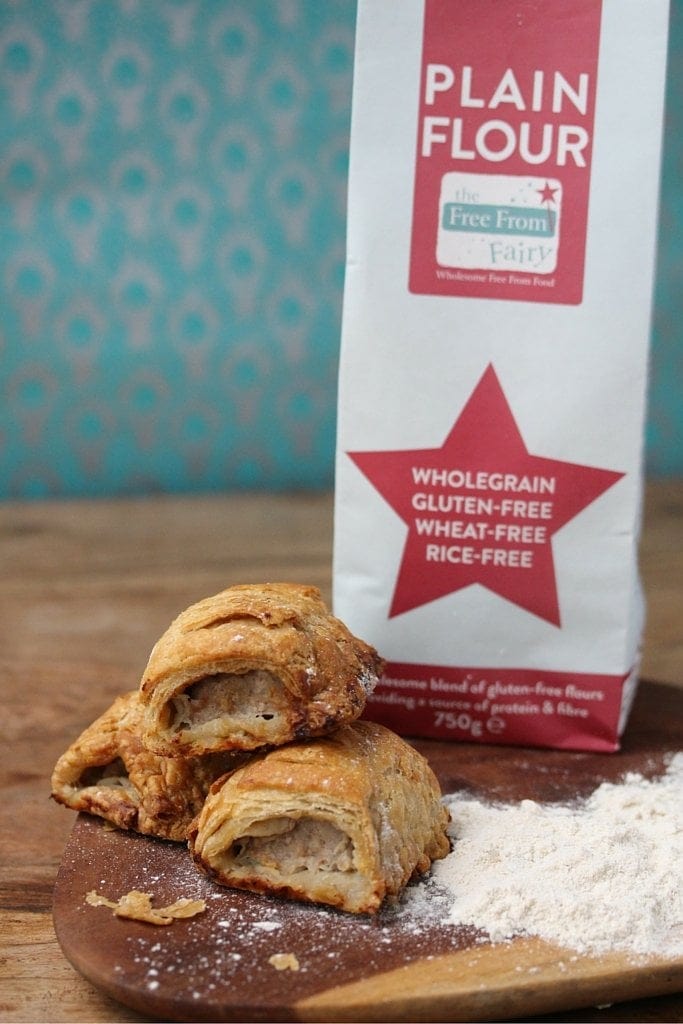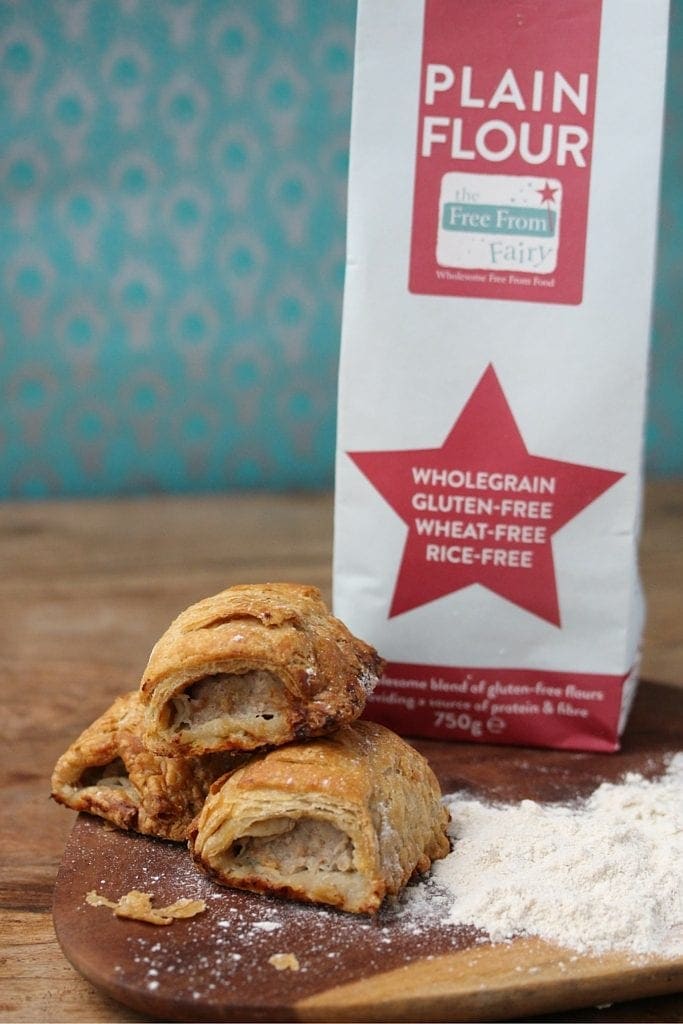 It is made from a blend of teff, buckwheat, sorghum, potato and tapioca flours and works in all cooking and baking.
You can buy it from my gluten free flour shop.
Some links for further reading about arsenic in rice:
The University of Manchester – Health risks from arsenic in rice exposed
Metro – How Your Gluten Free Diet Could Be Increasing The Amount Of Arsenic You Ingest And What To Do About It
Food Standards Agency – Arsenic in Rice
European Food Safety Authority – Scientific Opinion on Arsenic in Food
BBC – Should I Worry About Arsenic in My Rice?
The Week – Dangerous Levels of Arsenic Found In Baby Rice Products