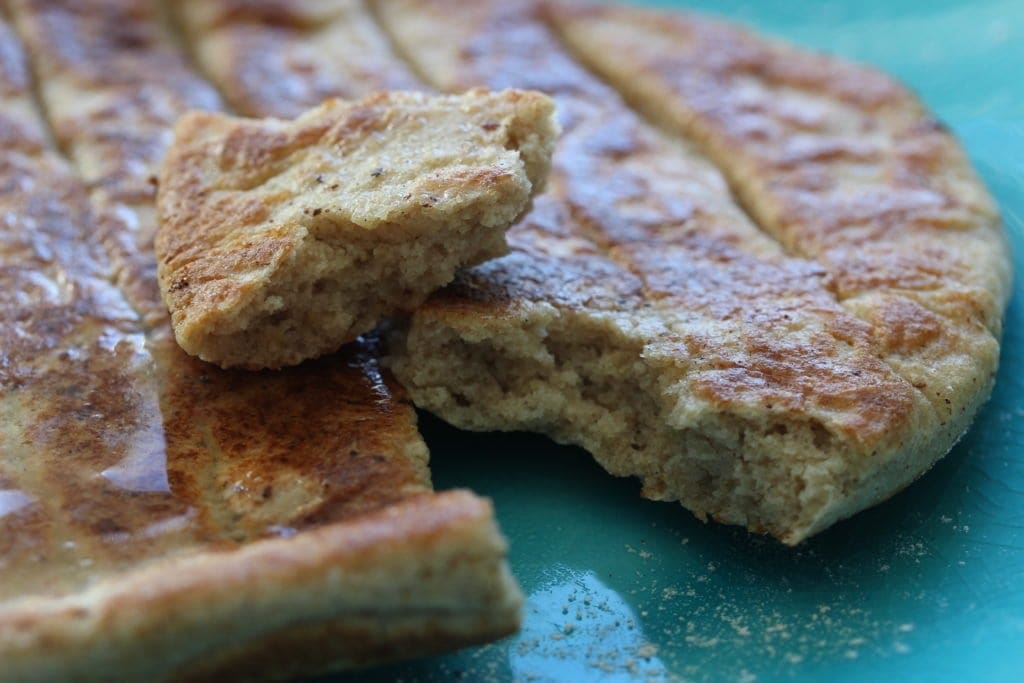 Last week was Real Bread Week.  I had plans to share this naan recipe along with other bread recipes but last week didn't go as expected.
It started with my husband receiving that call you never want, or can ever be prepared for. His dad had died unexpectedly.
Working for yourself at times like this has its benefits but it also has its disadvantages. I have struggled with getting motivated to share anything here or on social media.
Instead I've found myself thinking about the things I need to do so that when I die people know what to do. I know nobody wants to think about these things but now I know that if you don't leave your wishes, or prepare for your death, when it comes nobody knows what you would have wanted. And that might be fine for you, but it isn't fine for the people left behind!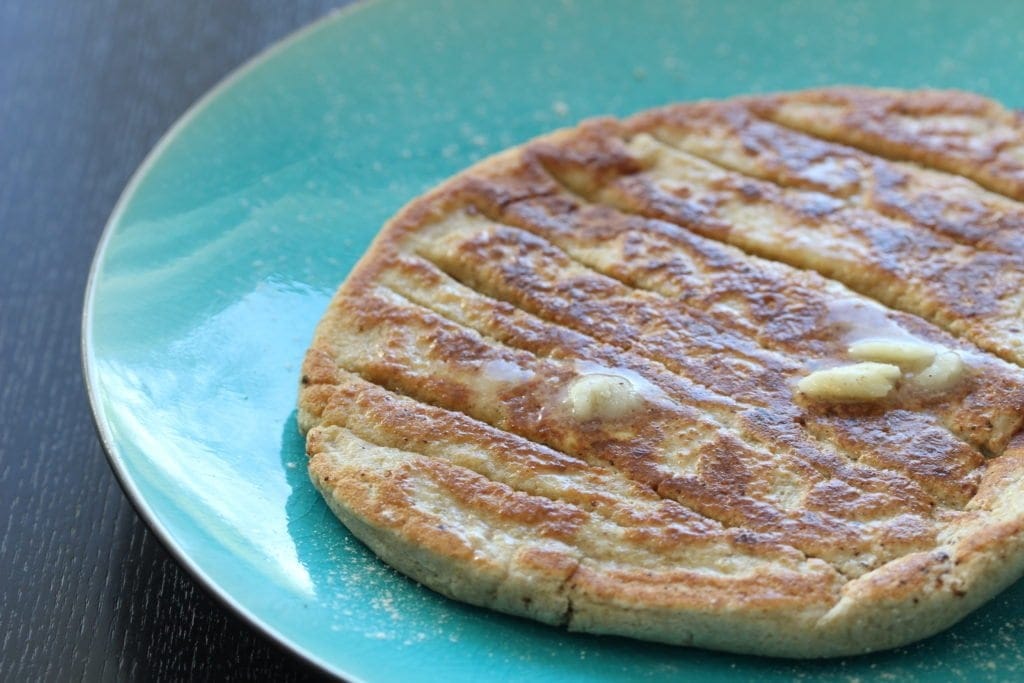 Anyway, I'm not going to write much…I still don't feel like it. However, I wanted to get back into some kind of 'normality' by posting a recipe here.
It is so quick and easy to make these naan's. I like them split in half and filled, but they are equally delicious with curry or soup. They take around 10 minutes to make so while the curry is cooking there's plenty of time to create them.
When I feel a little more human I'll post a video to show how easy they are.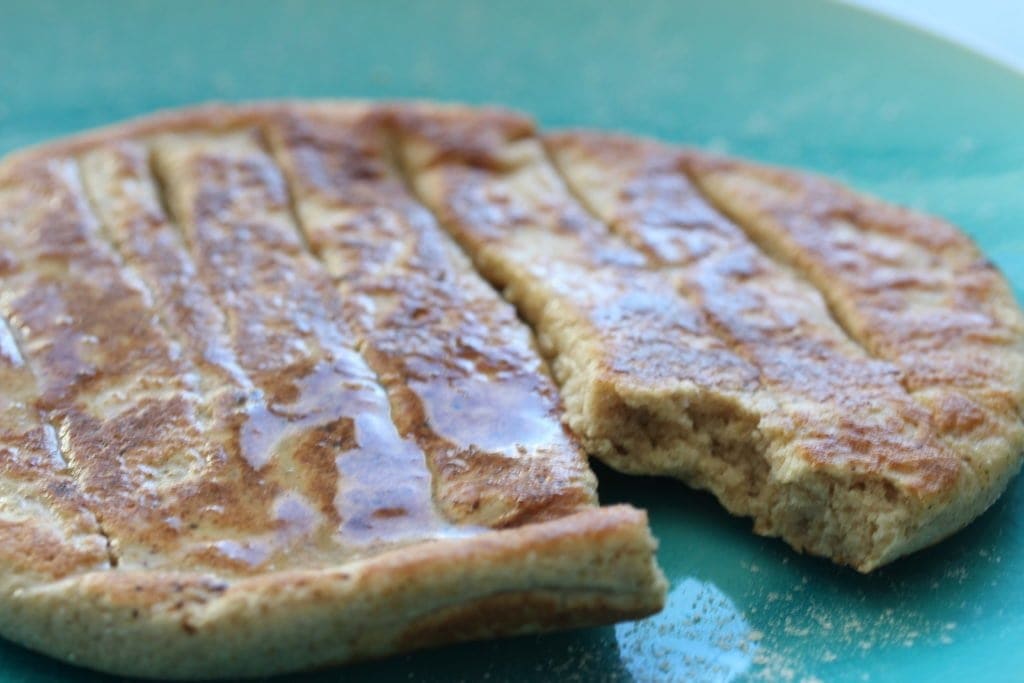 In the meantime, you'll need my self-raising flour blend to make these (or my plain flour plus baking powder). I'm not sure they will work with other blends because my self-raising is made with double acting raising agents for fabulous rise. In addition the wholegrain flours create a wonderful flavour that can't be beaten by other flour blends on the market.
So without further ado here's the recipe…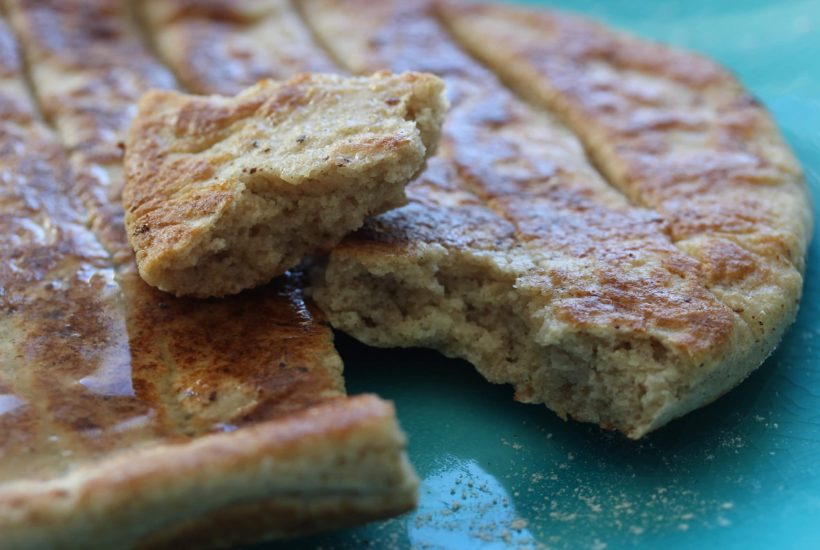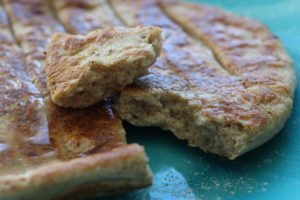 Gluten Free Quick Naan Bread Recipe
Gluten-Free, Can be Dairy-Free, Egg-Free, Nut-Free, Soya-Free, Sugar-Free, Can be Vegan, Can be Low FODMAP
Ingredients
100

g

Free From Fairy Gluten Free Flour Blend

-

Self Raising if available

1

tsp

Baking Powder

-

Only if using plain flour

1/4

tsp

psyllium husk powder -

or xanthan gum

100

g

Natural yoghurt

-

can be dairy or dairy free. To be vegan choose dairy-free. To be low FODMAP choose goats yoghurt, lactose free or coconut yoghurt - the amount will vary depending upon the yoghurt and how thick it is

Optional salt

Oil

-

coconut oil, butter or ghee to fry with
Instructions
Put a frying pan over a medium heat

Place the flour, baking poweder and psyllium in a bowl and mix well to combine. Add the yoghurt until a slightly sticky dough forms. The amount you require will depend upon the thickness of the yoghurt

Either divide the dough into two or keep it as one

Shape the dough into a tear drop shape (or whatever shape you like!) about 1cm thick. This is best done on a non-stick piece of silicone paper (see my Vicki Recommends page) or cling film

Place a tsp of oil in the frying pan and make sure it coats the pan

Pick the naan up on the paper, turn the paper upside down and drop the bread into the hot pan (be careful with oil splashing you)

Fry for around 3 minutes on each side until golden

Serve with more butter or coconut oil if you like
Nutrition (Approx)
Calories:
441
kcal
|
Carbohydrates:
84
g
|
Protein:
11
g
|
Fat:
6
g
|
Saturated Fat:
2
g
|
Cholesterol:
13
mg
|
Sodium:
50
mg
|
Potassium:
686
mg
|
Fiber:
6
g
|
Sugar:
6
g
|
Vitamin A:
99
IU
|
Vitamin C:
1
mg
|
Calcium:
296
mg
|
Iron:
11
mg
Buy my wholegrain gluten-free flour blends here: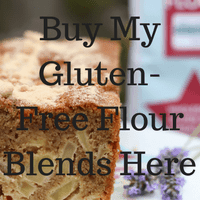 Pin the recipe so you don't lose it…