Fabulous chef Tina Bricknell-Webb has created this healthy gluten free bread recipe using my wholegrain gluten free flour blend. It tastes wonderful and is full of protein and fibre with the addition of seeds.
This post contains Affiliate links. As an Amazon Associate I earn from qualifying purchases.
Tina is head chef at Percys Country House Hotel here in Devon.
A few years ago I visited her incredible hotel and was amazed at her ability to cater for an endless list of dietary requirements.
Seriously, nothing is too much trouble for Tina.
If you have a restricted diet then Tina will be able to cater for it, and with love and passion.
Tina is a big fan of my wholegrain gluten free flour blends.
"The wholegrain gluten free 'Fairy' flour blend created by Vicki Montague is simply brilliant. Not only does it deliver superb and very consistent baking results, it is flavoursome, nutty, delicious and, being wholegrain, healthy too!
I do love buckwheat, in my opinion a very underused ingredient. It is actually an Asian plant of the dock family, producing starchy seeds. When milled into flour, these seeds add great flavour – traditionally used for blinis, (buckwheat pancakes to accompany caviar), Vicki has harnessed the great potential of these seeds in her flour blend.
Teff and sorghum also add a depth of flavour.
I thoroughly recommend these two flour blends and would also like to say to any coeliac, whether recently diagnosed or not, that you won't find anyone anywhere more dedicated that Vicki who is prepared to offer invaluable advice and help others in their quest to overcome dietary restrictions.
Being diagnosed with coeliac disease is not the end of the world, it is the beginning of an entirely new and exciting one.
You may be able to find a less expensive gluten free alternative flour to bake with, but you are far less likely to achieve the same amazing flavour!"
Along with wonderful food, you can be guaranteed one other very special treat when visiting Percys.
Visit Percy's to see beavers
Years ago when I went to stay I saw the evidence of these industrious creatures, but not the actual animal. It is fascinating to see how much work wild beavers do.
They were absent from England for at least 500 years and now Devon has become a hot spot for them with a colony living on the River Otter not far from where I live.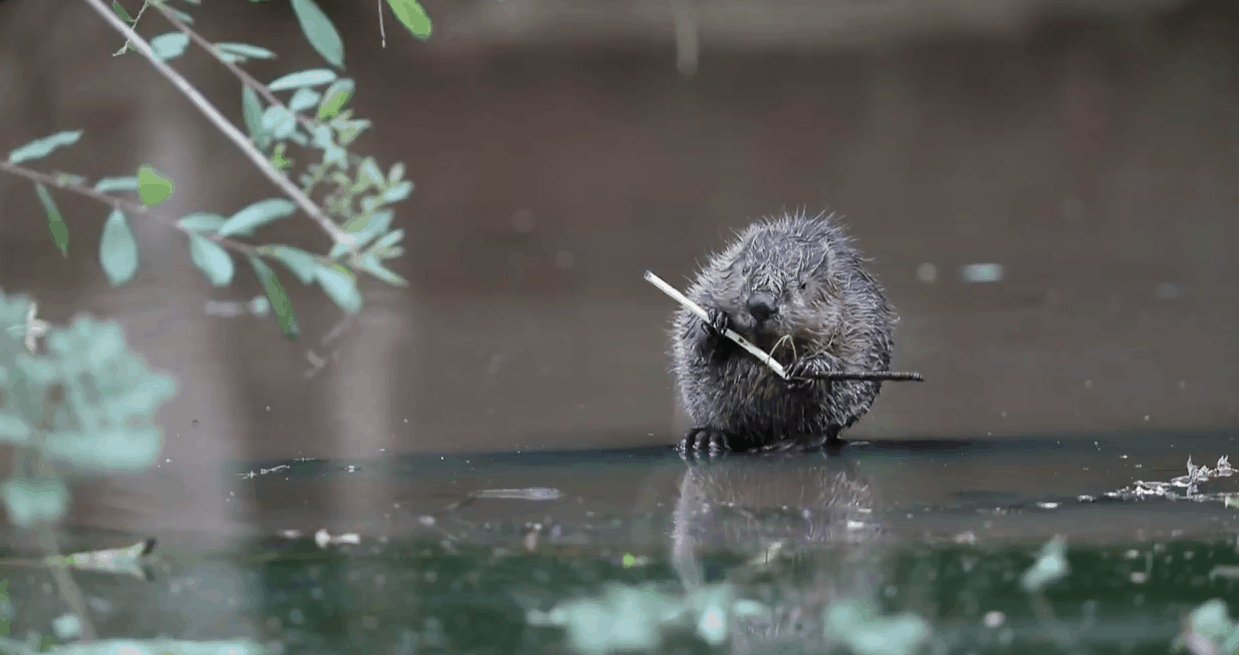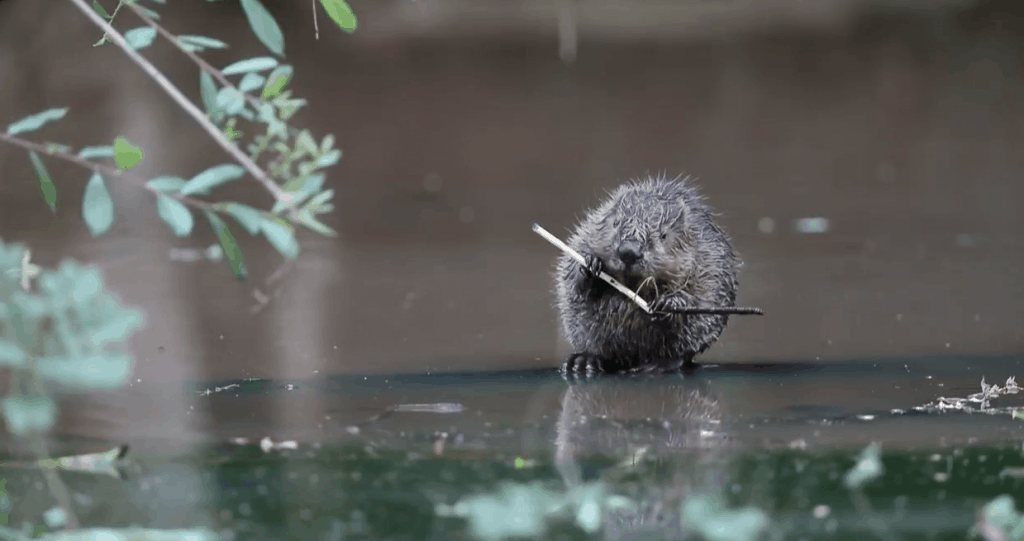 Credit: Percys
It's nutty from the sunflower seeds and delightfully moist and light with the inclusion of egg white. My flour blend adds wholegrain goodness, protein and fibre.
If you are new to gluten free baking or often have baking disasters then this post about gluten free flour will help you. Gluten free baking is not like baking with wheat flour. You cannot replace wheat flour with one gluten free flour. Instead you need to use various gluten free flours or a flour blend to recreate the properties of wheat. I explain why gluten free flour is so important in this article.
Tina, being a chef, creates recipes that feed way more people than the average household would require. I've therefore divided the recipe she gave me by four.
This creates one small loaf of bread that bakes perfectly in my recommended loaf tin.
It's the perfect tin for gluten free bread because it's tall and narrow.
Gluten free bread doesn't have the structure of 'normal' bread and therefore needs supporting as it rises. If the bread rises above the tin, it generally leads to an overflow rather than a nice domed top.
This loaf tin prevents this because it is tall enough to allow the bread to rise but not overflow.
You can see the dome on the top of the bread which is often hard to achieve with a gluten free loaf.
Tina's recipe is all measured in grams, including the egg white.
I used just over one medium egg to get the 63g required. Separate the eggs and then weigh out 63g. Use the leftover egg yolks and white in a scrambled egg or omelette. Alternatively add them to a cake to add extra richness or make my Easter biscuits.
If you like this recipe and would like more simple gluten free recipes then sign up for my free recipe book below. In it you'll find recipes for gluten free pastry, bread, pizza, Yorkshire puddings, Victoria sponge, pancakes and gingerbread.
If you don't yet feel ready to make your gluten free bread from scratch why not try out my new gluten free bread mix? It makes the best gluten free bread I've ever eaten and it's super easy to make too. You can find out more about it and buy it here…
Pin Tina's healthy gluten free bread recipe so you don't lose it: