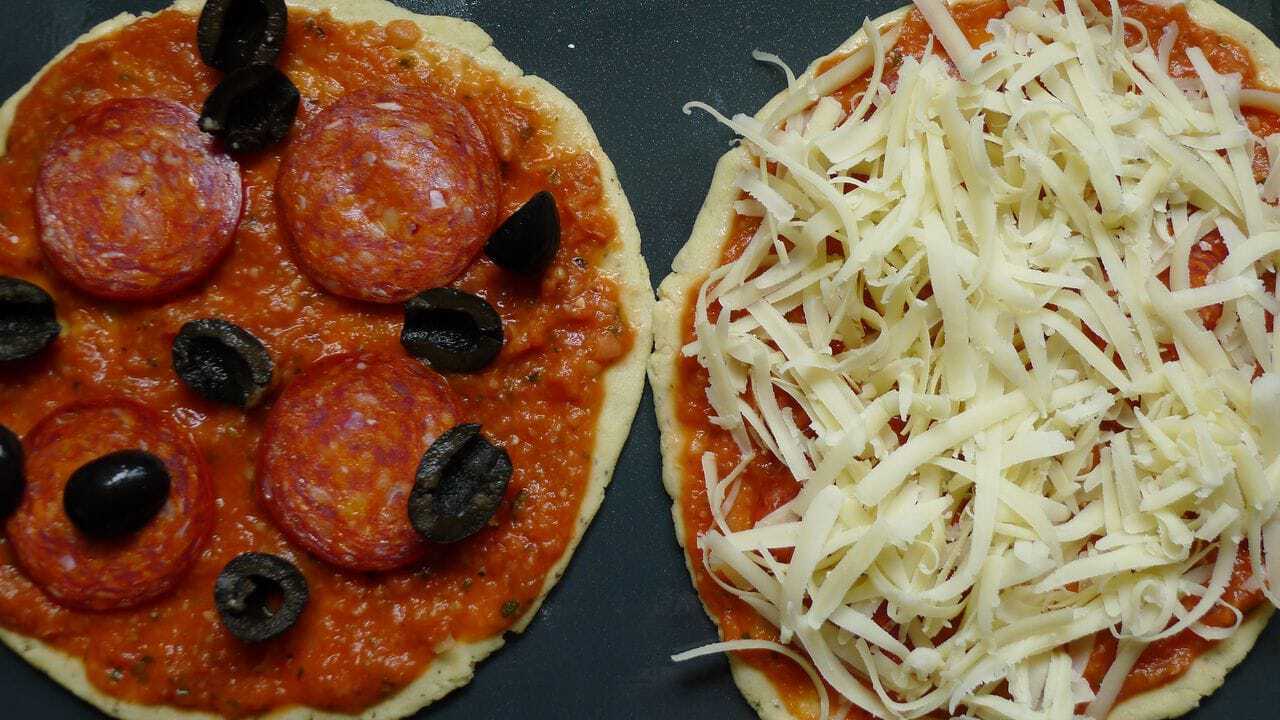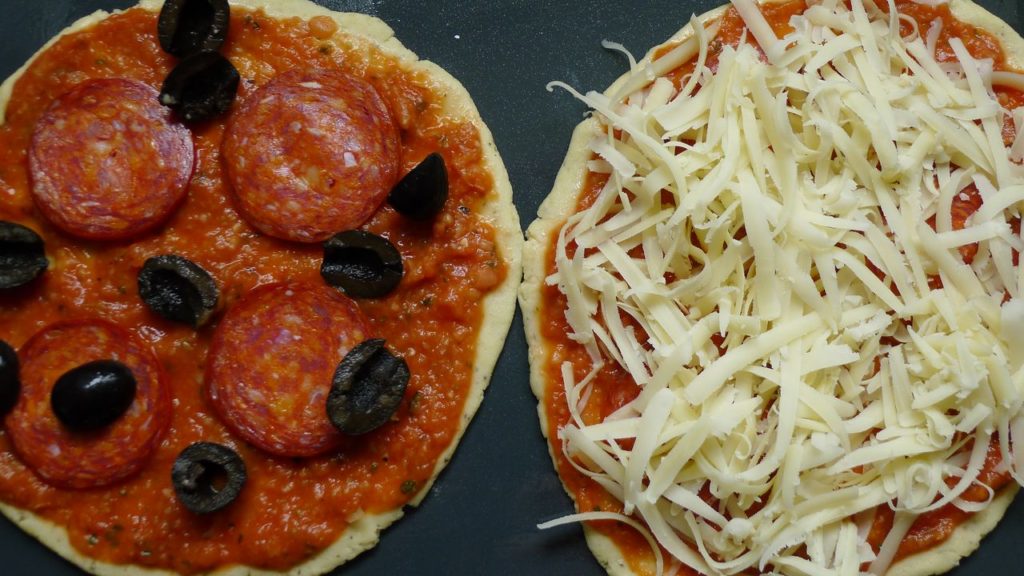 At the weekend I decided it was finally time for another attempt at a pizza to see if my kids would eat it.  Previous attempts had involved ready made bases (which I thought were lovely) but which the children turned down and refused to eat!  This time I thought I would make my own base.
One of the reasons my daughter doesn't like pizza is because she doesn't like cheese (which is handy at the moment since we are trying her on a low dairy diet – I say low dairy because she refuses to have anything but cows milk on her cereal so we are having to allow that!)…so I promised her a no cheese pizza with olives on!  I have Ruth Turner to thank for the idea of adding beans to the sauce…this means that there is some protein in an otherwise proteinless meal.
I am sure if I repeated the exercise it would end up with groans of "I hate pizza", but I am still basking in the glory of finally getting both fuss pots to eat pizza.  Even if it was only once!  Don't ask me why I care so much…it isn't even healthy!!!  It just seems wrong (being a big pizza fan!), for someone not to like it!
So here it is, the miracle pizza recipe.  I hope it has the same impact on you as it did in this house!  Let me know what you think!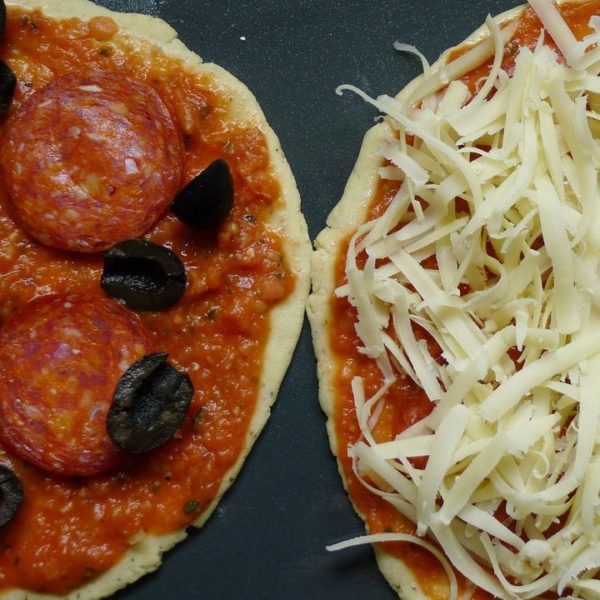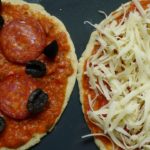 It's a miracle...my kids ate pizza!
Gluten-free, Nut-free, Soya-free, can be Dairy-free
Servings
2
20cm thin crust pizzas or 1 thin crust 30cm pizza
Ingredients
Pizza base ingredients

225

g

plain gluten-free flour

I use my wholegrain blend

An eighth of a tea spoon bicarbonate of soda

1

pinch

salt

1

tsp

xanthan gum or 1 tsp psyllium husk

1

egg

40

ml

olive oil

70

ml

water

For the pizza sauce:

1

tin chopped tomatoes

1

tsp

dried mixed herbs

Half tsp dried rosemary

1

clove

garlic

finely chopped

Oil for frying

Half tin butter beans

drained and rinsed

Optional 1tsp pesto

depending on diet - use home made if avoiding dairy

Seasoning
Method
For the base:

Mix together the dry ingredients in a medium sized bowl

Mix together the egg, olive oil and water in a measuring jug

Add the 'wet' ingredients to the dry and mix together until you have a dough that looks like 'normal' bread dough. I left this to rest for approx. 30 minutes at room temperature while I made the sauce but I am not sure if this is necessary.

Once you are ready to roll out the bases, put flour on a clean tea towel and place half the dough on top. Carefully roll the dough out to the desired size...I made mine very thin, you could make them thicker but smaller!

Once rolled place an oiled baking tray or pizza tray on top of the base, flip it over and use the tea towel to ease the base off onto the tray...sounds tricky but it really isn't!

Alternatively, place the dough onto a baking tray lined with reusable silicone and roll out before topping

Repeat with the rest of the dough. Viola! Pizza bases ready for their topping...

To make the pizza sauce:

Place a little oil in a saucepan and add the chopped garlic. Cook for approx. 1 minute over a low heat making sure it doesn't burn

Add all the other ingredients

Using a handheld stick blender, blitz the mixture until smooth

Cook for approx. 5 minutes to heat through

Spread generously on the pizza bases, then top with whatever ingredients you like...avoiding the cheese if you have cheese haters or people intolerant to dairy, or vegans!

Cook at 240 degrees for 8-12 minutes until it gets to your desired crispness!

Serve with some veges of some sort!
If you'd like to buy my wholegrain gluten-free flour blend to make this pizza click on the photo below: