I created this recipe for gluten free pecan cookies for Nature's Path. The recipe is not only gluten free but dairy free too.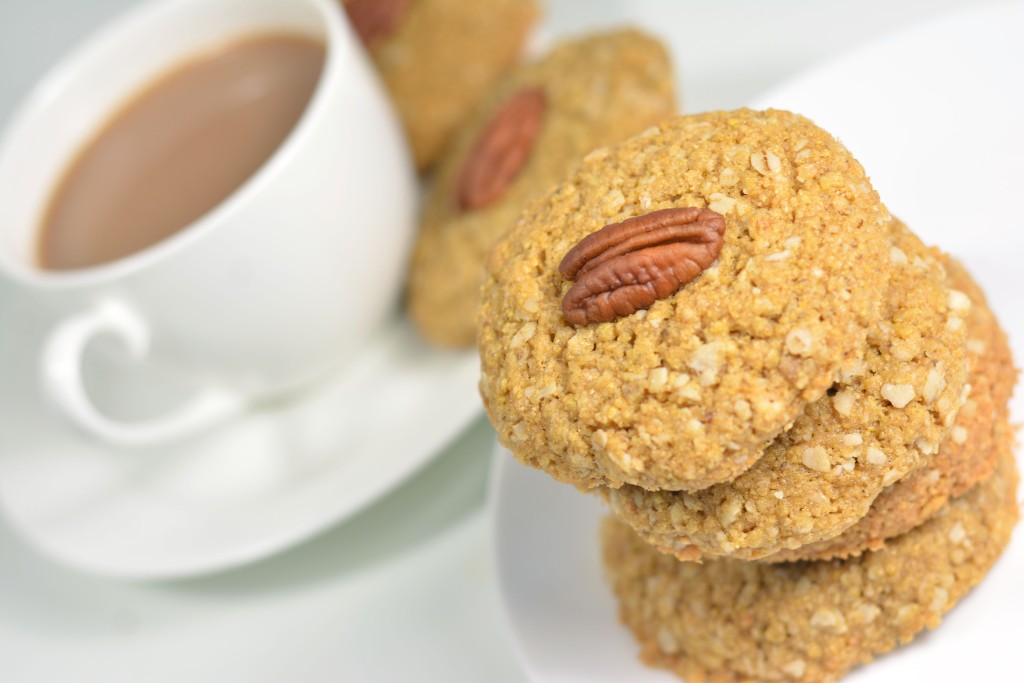 The sun is shining and life looks good.  
Hopefully it is only going to get better when I share this recipe with you that I have created for Nature's Path.
If you haven't heard of Nature's Path then it is high time you did!  
If you visit the 'freefrom' aisle of any supermarket or take a trip to your local health food shop, you are likely to find some of their products lurking among the cereals.
The thing with Nature's Path is that they are no ordinary cereal company.  
Their products are all organic and of the highest quality with all ingredients sustainably sourced, following their belief that the earth should be left better than it was found.
When I was asked to create some recipes for them using their products I was therefore delighted.
What could be better than taking the finest ingredients and sculpting them into tempting, delicious treats?
 When I say treats, I don't just mean of the sweet variety.  
No, along with being challenged to create sweet and savoury recipes using their cereals, I was also challenged to ensure that they were vegetarian and egg-free!
Some of the recipes will be hosted on my site because they are not egg-free (don't ask!).
Those that are gluten-free, egg-free and vegetarian will be over on the Nature's Path website and sent out in their monthly newsletter. 
With no further ado let me introduce you to these divine gluten free pecan cookies.  
They are made with Nature's Path Maple Sunrise and maple flavour Hot and Steamy oats for a truly delicious, but not too sweet, treat.  
I do hope you enjoy them!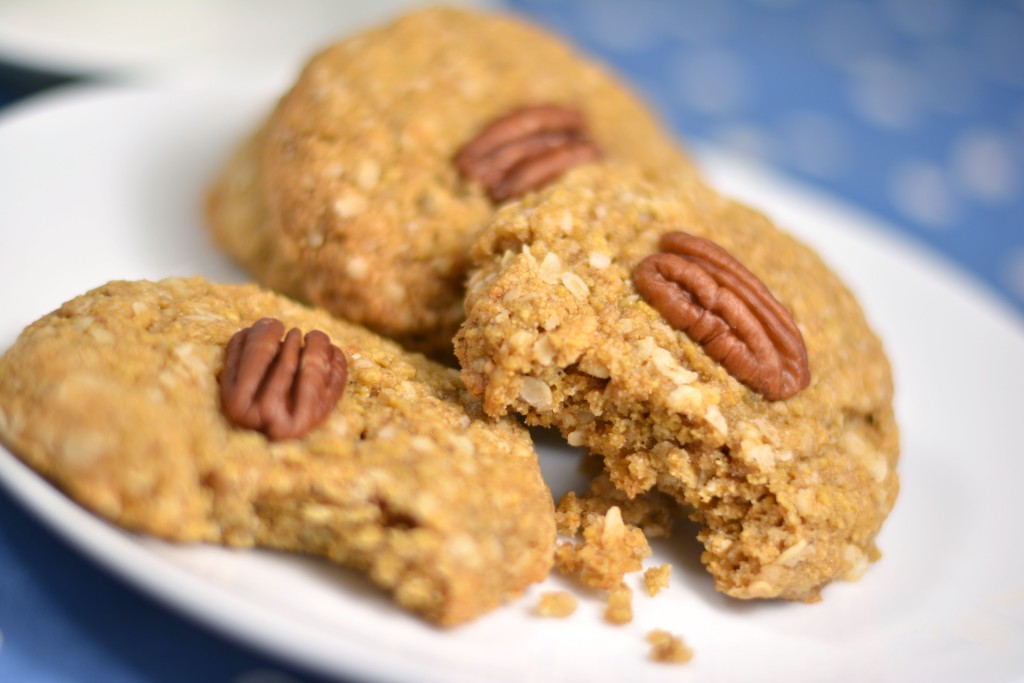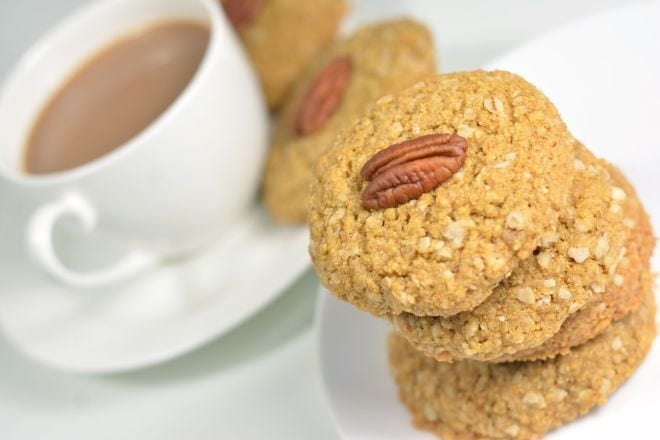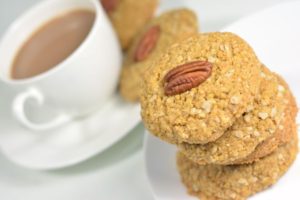 Gluten Free Pecan Cookies
Gluten-free, Dairy-free, Soya-free
Ingredients
140

g

Nature's Path Maple Sunrise

2

sachets Nature's Path maple flavour Hot and Steamy oats

70

g

coconut oil -

melted

40

g

soft brown sugar

1

medium egg

8

pecan halves

1/2

tsp

bicarbonate of soda
Instructions
Grease a large baking tray with some coconut oil and set the oven to 150 degrees C, 130 degree fan oven or gas mark 2.

Place the Maple Sunrise in a food processor and whizz until fine. Alternatively, place in a strong bag and crush with a rolling pin.

Combine the melted coconut oil, oats, sugar, egg and bicarbonate of soda with the crushed Maple Sunrise until the mixture forms a dough.

Divide the dough into 8 pieces and roll into balls.

Place the balls of dough onto the prepared baking tray and flatten slightly. Top each with a pecan half and bake for 10-12 minutes until golden.

Cool in the tray.
Incredible photos by Kimberly Rainford, not me!