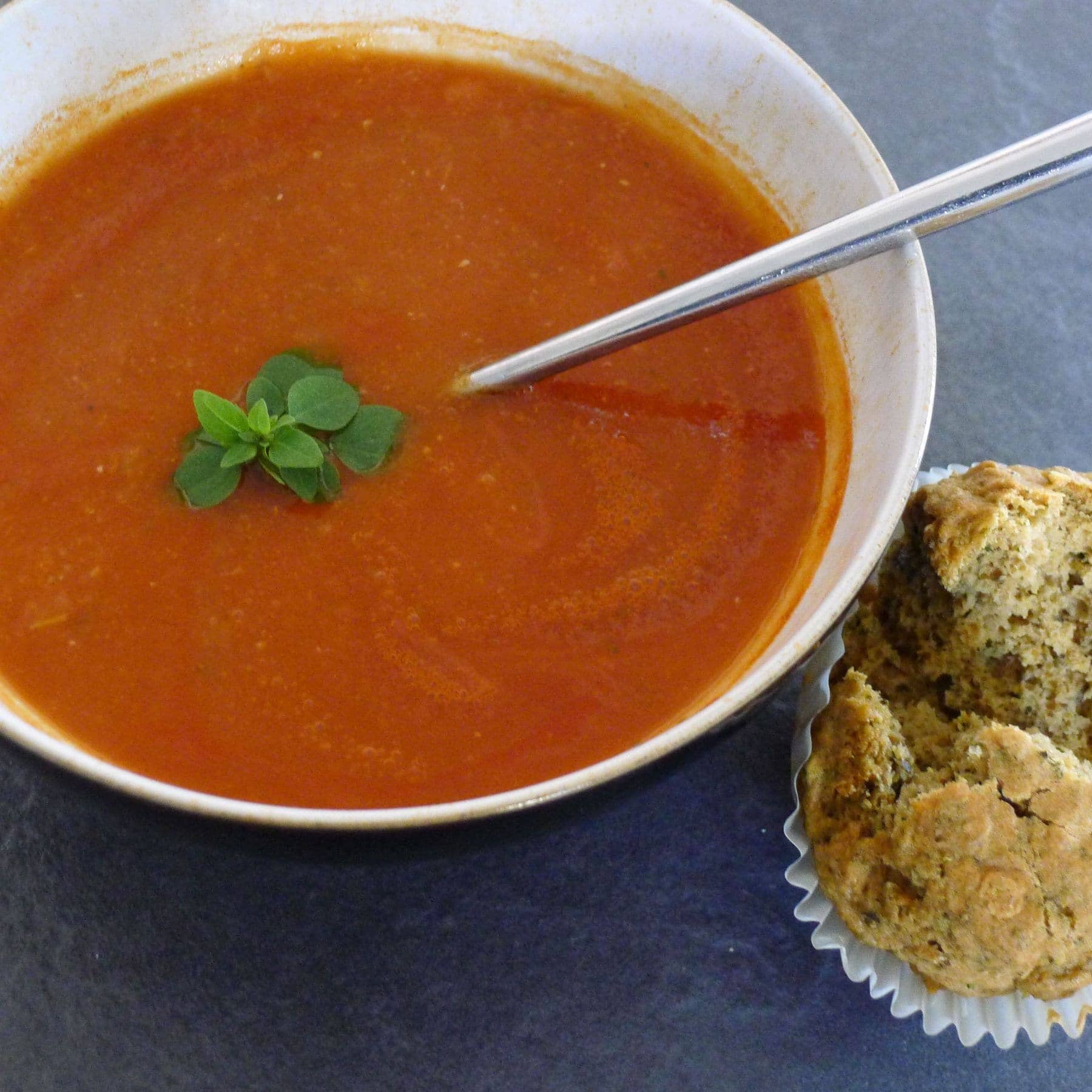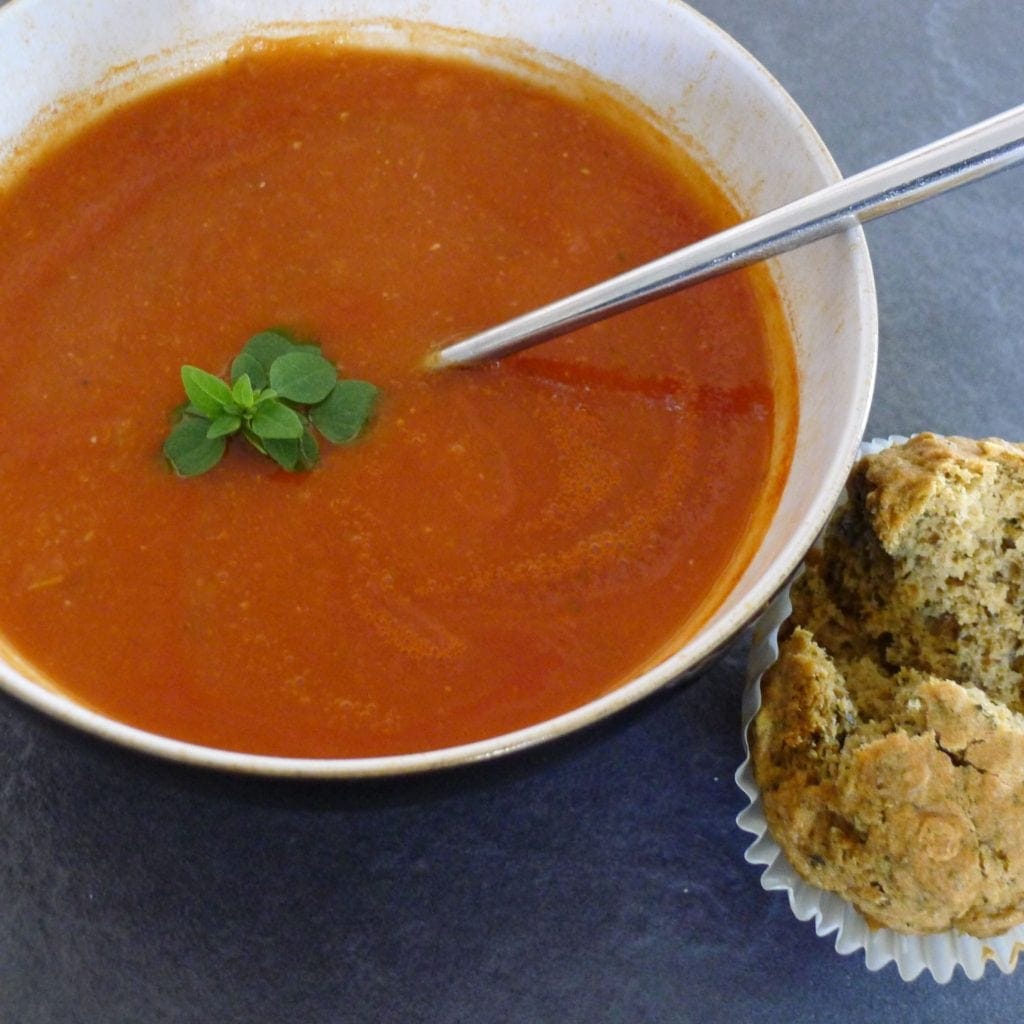 Today I have realised that I am a proper southern softie! My hands, despite being in gloves, were numb within minutes of venturing outside to drop the kids at school.
OK, I have know that I am soft for a while…I used to live in Sheffield and I couldn't bear how cold it was, when the snow turned to thick ice on the pavements for weeks and weeks on end. It was like a form of torture for someone who suffers from raynaud's. Permanently white (numb) feet and hands are very uncomfortable and make doing anything pretty tricky…especially I find these days, in the kitchen.
Anyway, being cold makes me always want soup, but if I am honest, I can't always be bothered to chop up all those vegetables and actually make it. Sometimes I am so cold that it is pretty difficult to chop vegetables because I can't really feel the knife!
And bought soup just doesn't generally do it for me…with the exception of local producer Tideford Organics whose soup is divine!
So, here is my solution for those of you, like me, who can't be bothered to chop too many vegetables to produce a delicious soup.
A store cupboard special…I reckon most of you will have the ingredients for this so get making. It will be done with plenty of time to spare till lunch!
I am serving mine today with freshly created cheddar, sundried tomato and apple soda bread (my March creation for Nature's Path). You could always try out my savoury tomato and herb scone recipe with it that you can find here?
However you serve it, enjoy the lovely warm internal glow it gives you afterwards.  Not to mention thinking about all the wonderful nutrients you are getting.  And how many tomato soups do you know that actually have protein in them, and no sugar!?  This one fits that bill!
Serve with: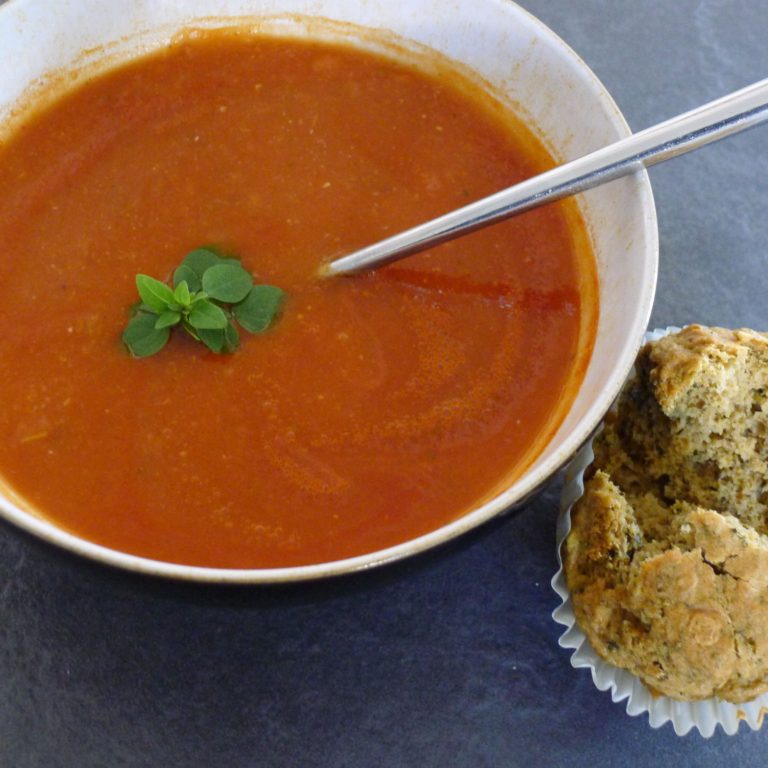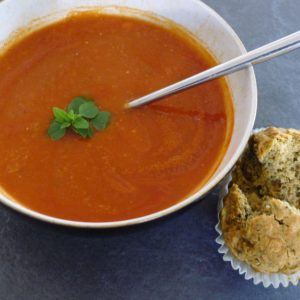 Simple Store Cupboard Tomato Soup
Gluten-free, Dairy-free, Egg-free, Nut-free (if using butter beans), Soya-free
Ingredients
3

tins good quality chopped tomatoes

1

medium onion

-

chopped

1

large carrot

-

chopped

1

stick celery

-

chopped

1

clove

garlic

-

chopped and crushed

1

tin butterbeans or a large handful of raw unsalted cashew nuts

2

tins water or fresh chicken stock

2

tsp

Marigold vegetable bouillon

-

or a stock cube – if not using chicken stock

Large bunch fresh thyme and 1tsp dried mixed herbs or 2tsp dried mixed herbs

1

tbsp

dairy-free and gluten-free pesto

-

Sacla do one

Pinch

ground cloves

-

optional but brings out the flavour
Instructions
Place the onion, carrot and celery in a large saucepan with about 50ml of water and cook over a medium heat with the lid on until soft (you may need to add more water to prevent it burning) – about 10-15 minutes.

Allow the water to evaporate before adding the garlic.

Cook for about 30 seconds before adding the remaining ingredients.

Place the lid on the pan and simmer for about 10 minutes.

Remove the saucepan from the heat, take the bunch of fresh thyme out (if using) and using a hand-held blender or other machine, process the mixture until smooth.