In this article I'm going to look at what natural remedies for IBS (Irritable Bowel Syndrome) there are.
The post has been sponsored (paid for) by FutureYou but all words are my own.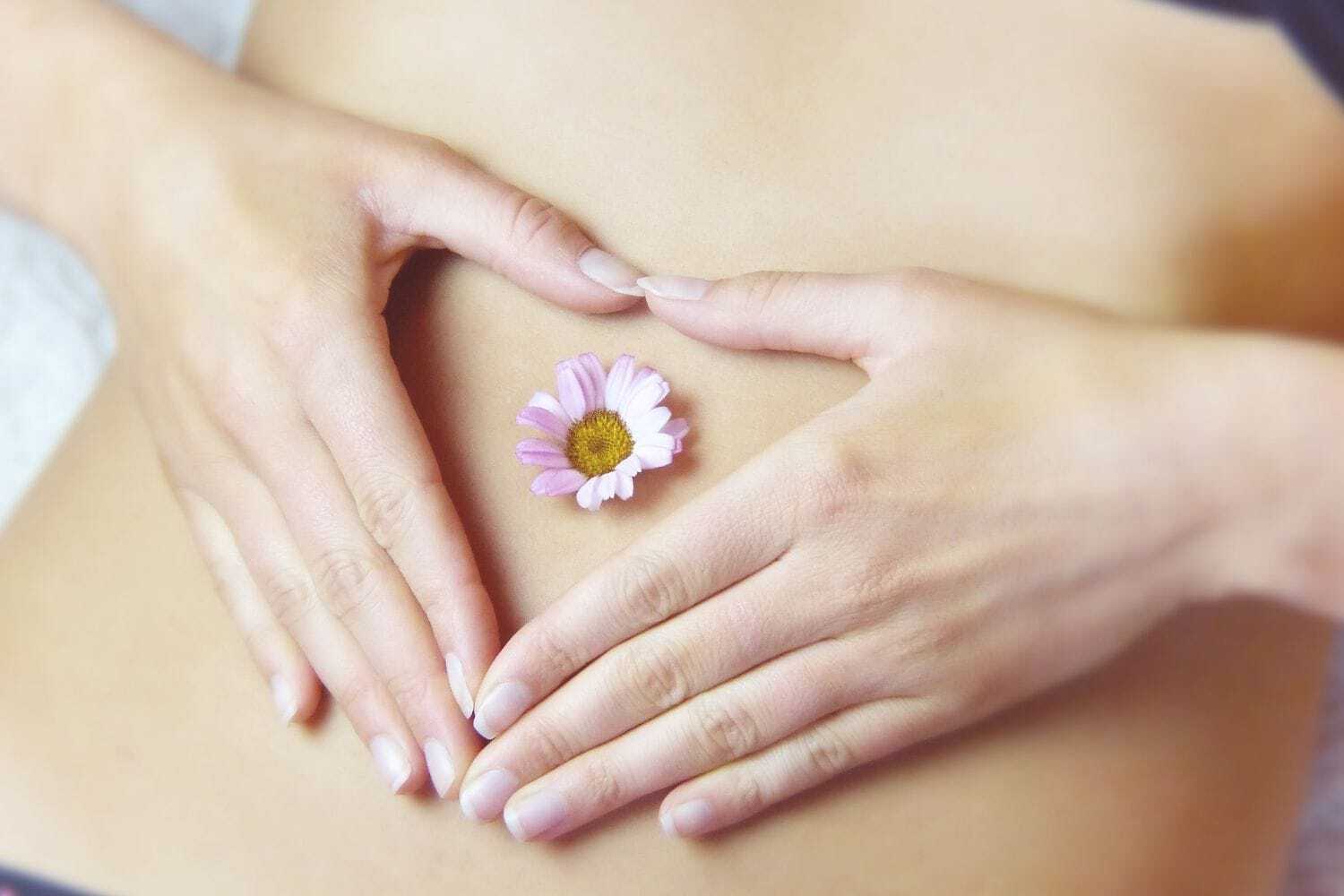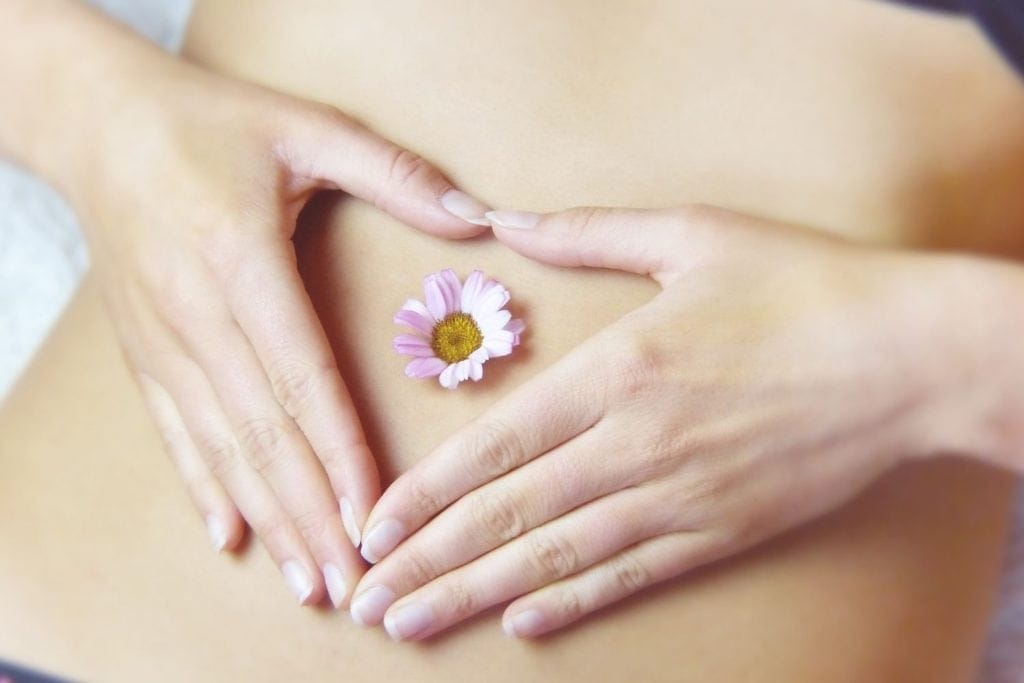 Since around the age of 20 I've experienced IBS that has resulted in extreme stomach bloating and discomfort, along with constipation.
When I was about 27 I realised that wheat was one of my major triggers. My now husband and I had returned from travelling around South America where my diet, being vegetarian, was very wheat-based.
Upon our return I was tested for coeliac disease and other conditions but with negative results I just removed wheat from my diet. My digestive discomfort decreased but has never gone away completely.
I therefore thought it would be useful to outline some of the natural remedies for IBS that I have tried. Some of which have helped me and some of which haven't.
Please remember that we are all different so what works for me may not work for you.
Natural remedies for IBS
Drinking warm water first thing in the morning before eating anything
Please don't ask me what the science is behind this, but I discovered that it helped my constipation.
Peppermint oil
A high quality study carried out in 2008 concluded that peppermint oil was better than some drugs at treating IBS. I have to admit to never having tried peppermint oil in this way, only peppermint tea.
There are two major brands that produce enteric coated 0.2ml peppermint oil capsules (this is the same as 200mg). It is important to find enteric coated peppermint oil capsules because it means the oil won't be released until it's reached the small intestine.
Dietary changes
As I mentioned in the introduction, removing wheat from my diet helped with my symptoms, the bloating in particular.
Dairy is another known trigger for IBS. If you feel that there may be a particular food item that causes your discomfort keep a food diary. In it list what you eat and the symptoms you have. This may help you to identify any problem foods.
Many people with IBS respond well to the low FODMAP diet but this is something that should be undertaken with a dietician. I did try this diet but had no relief from my symptoms.
The most significant improvement in my symptoms came when I carried out the SCD/GAPS diet. This involved removing sugar, all grains and certain other carbohydrates. My IBS symptoms pretty much went away along with my eczema and other hormone-related symptoms.
Ginger
Ginger has long been used to help with nausea and gastrointestinal disorders.
Gingerol, the main compound in ginger is known to be a powerful antioxidant and to have anti-inflammatory properties. However, a small study carried out in the USA found it performed no better than the placebo in people with IBS.
Again this is something I have tried in the form of tea but found no apparent benefits from.
Reduce stress
The most effective way I have found to address stress is by learning how the mind works.
The 3 Principles teaches this understanding. I now know how my stress and anxiety was being created which means it no longer bothers me. My favourite teacher in this field is Nicola Bird. I highly recommend you check out her website and free resources if you experience IBS.
I'm sure you'll be interested to listen to this podcast too where Nicola talks to a lady about IBS and eczema and how the 3 Principles helped her to overcome these issues.
I am now a fully trained coach in this field. You can find out more about how to work with me at Free From Limits. You'll also find a free 5 day course there to introduce you to what I have found really helped my IBS.
Artichoke leaf
I've only just become aware of the use of artichoke leaf extract and ginger in supporting digestion and helping indigestion.
FutureYou, a company selling high quality supplements and vitamins developed by leading Cambridge scientists, contacted me asking if I'd like to try any of their products.
When I looked on their website I was drawn to Gastrolieve. A supplement comprising artichoke leaf and ginger root extracts said to support digestion and help with bloating (Feb 2021 update: this is no longer available).
I've been using it for around 2 weeks and so far I've seen no improvement with my bloating but I'll keep you posted.
Probiotics
Over the past 10 years, more and more research has been carried out around the impact of probiotics (beneficial bacteria) on our health.
Some patients with IBS have been shown to have changes to the function and balance of their gut bacteria.
Research has suggested that certain probiotics may help alleviate IBS symptoms, particularly bloating.
My experience of taking probiotics has been very mixed. While some have helped my symptoms, others have aggravated them.
My advice to anyone with IBS who wants to try them is to find a well respected company that has thoroughly tested their products. Check out my article comparing Symprove and VSL#3.
Alternatively you could try making your own milk kefir (a powerful natural probiotic) following my instructions in this article: milk kefir recipes and how to make milk kefir.
Aloe Vera
When I was at my worst with my IBS I was unable to eat because my stomach felt so full.
I tried many things and aloe vera juice was one of them. Once again I found no benefit to taking this but a small study in 2018 found that it had a statistically significant benefit on IBS symptoms compared to placebo.
Fibre Supplementation
I'm currently trialling a prebiotic fibre supplement to see what impact it has on my microbiome. I'm using a gut testing service from Carbiotix (they are providing it for free to me) to track the results on my gut bacteria.
In addition to the potential for fibre to benefit our microbiome, there are a few studies that suggest that fibre supplementation can help with IBS. However, the type of fibre is key.
Some fibre such as short-chain, soluble and highly fermentable dietary fibre can cause IBS symptoms.  They can cause symptoms such as abdominal pain, bloating and flatulence.
However, long-chain, intermediate viscous, soluble and moderately fermentable dietary fibre, such as psyllium, results in low gas production and therefore none of the above symptoms.
In a trial of 906 IBS patients, supplementation with psyllium was effective at improving symptoms compared to the placebo.
If you're interested in discovering whether psyllium helps your IBS an easy way to do this is to make bread using my gluten free bread mix, or to check out some of my many recipes that include psyllium in them.
Let me know what natural remedies for IBS you've found. I'd love to hear from you.
Vicki x