In this article I'll explore what psyllium husk is and why it's in our food. It forms part of a series of articles exploring the ingredients we find in our food.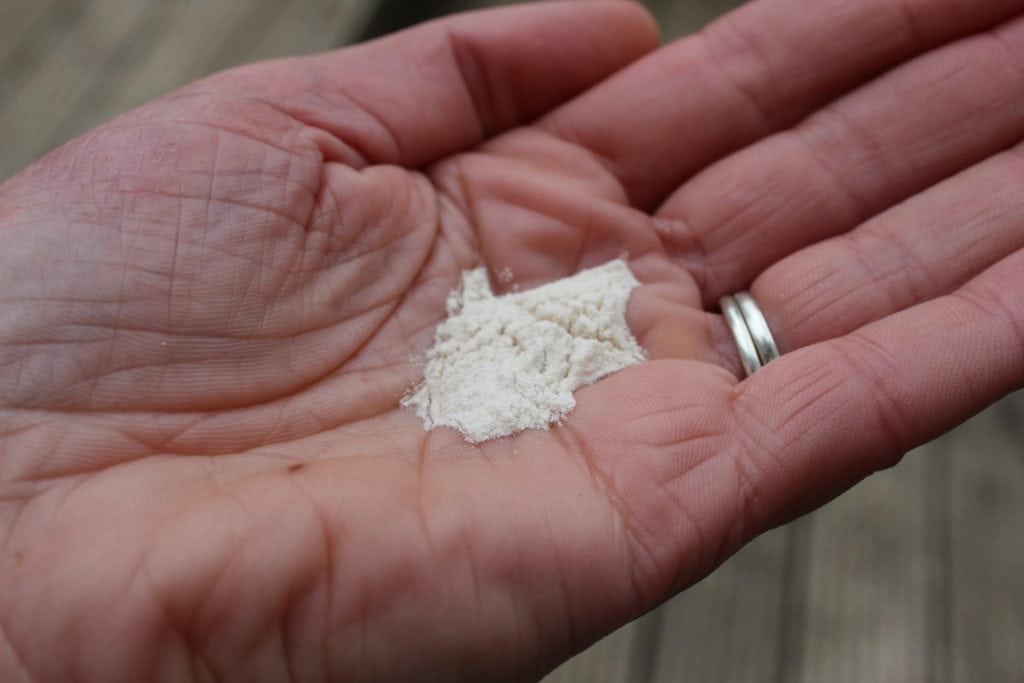 Psyllium husk is an ingredient that you'll see appearing in gluten free food, so what is psyllium?
Some of you may not care what you put in your body as long as it's food. You may never check a label beyond seeing that it's gluten free.
For me, however, I like to know that what I put in my body has reason to be there and is of benefit to it.
I rarely buy processed gluten free food these days, preferring to make my own so that I can choose what I put in it.
In this series, What On Earth is…, I am exploring those strange sounding ingredients that make regular appearances in our food.
You can find my previously featured ingredients here:
What On Earth Is…Mono- and Diglycerides of Fatty Acids
What On Earth Is…Hydroxypropyl Methyl Cellulose
What is psyllium husk?
Psyllium is a seed found on a shrub like plant, mostly grown in India, called Plantago Ovata.
The husk is the outer coating or shell of the seed and the part that we use.
It is high in soluble fibre and also acts as a prebiotic.
Prebiotics are foods that cannot be digested by our system and therefore end up in the large intestine or colon where they are fermented by our gut microbiota.
Psyllium husk is traditionally used as a laxative to aid with constipation. However it is also used to treat mild diarrhoea because it absorbs water in the digestive tract making the stool firmer.
What is it beneficial for?
Studies have shown that the husk can be beneficial for the following:
Lowering cholesterol
Managing blood sugar levels for those with type II diabetes
Heart health and blood pressure
Weight management
You can read more about those benefits here.
Who should avoid psyllium husk?
Because psyllium husk is fermented in the large intestine, those following a low FOPMAP diet for Irritable Bowel Syndrome should eat it with caution. You can find more information out about that on the Monash blog.
Why is psyllium used in gluten free food?
So, if it's a laxative, why does it appear in so many of our gluten free foods?
Well, it acts as a brilliant gluten replacer.
Aside from gluten free foods, you'll find it popping up in ice cream and frozen deserts where it acts as a thickener.
I now use psyllium husk powder in the place of xanthan gum in my baking. It's a more natural gluten replacer and has the added benefits that I listed above.
When I'm baking with my wholegrain gluten free flour blends I replace xanthan gum in a recipe, like-for-like with psyllium husk powder.
If you can't obtain psyllium husk powder then you'll need around 2-3 times more psyllium husk to xanthan gum.
If you have an ingredient that you'd like me to investigate please let me know in the comments section below.
Pin this article so you don't lose it: