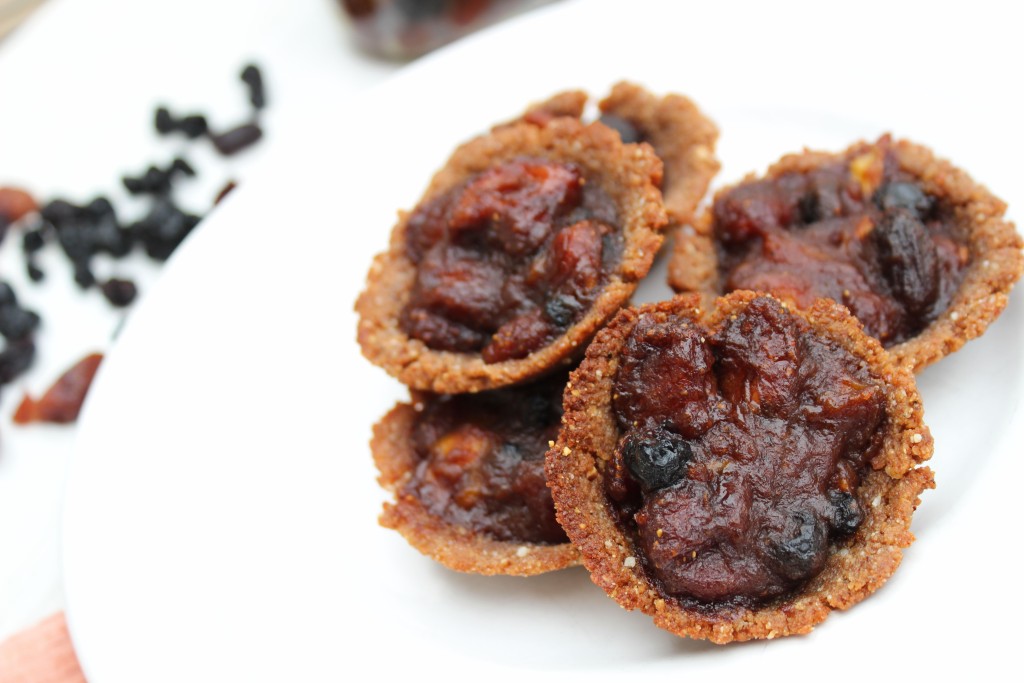 A challenge you say?  Oh yes please!
When Stocking Fillers contacted me to ask if I could create a Christmas recipe with a summer twist for their August advent calendar a big smile spread across my face and my brain began to whirr!!  They have contacted selected bloggers to create a selection of Christmas recipes with a summer twist to be revealed each day on their website.
Some form of plum pudding…only with fresh plums?  An almond and plum tart?  Eventually I decided upon these wonderful nectarine, summer berry and amaretto tarts with almond marzipan crust!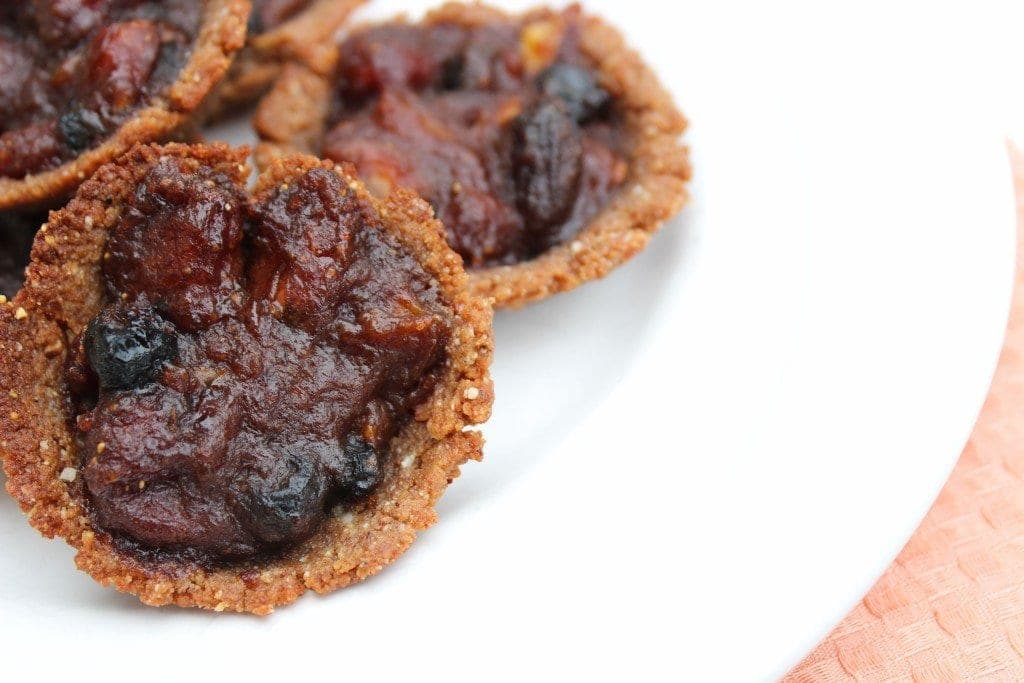 Who needs an excuse to guzzle on mince pies in the summer?  Well if you do then this is the recipe for you.  Not only is it low carb, but it is grain-free, gluten-free, dairy-free and refined sugar-free too!  They are entirely sweetened with fruit and even I can eat them on the GAPS/SCD diet, although I doubt I will be on that for much longer…more on that another time.
I have to say these are incredibly easy to make and very moorish!  If you have a glut of summer berries in the garden (lucky you!) then you could dehydrate them either in a dehydrator or spread out on a baking tray and dried in a very low oven for about 6 hours.
They are not pretty to look at since you cannot roll out the pie crust. Instead you just push the dough into the tart tin and ignore the scrappy edges!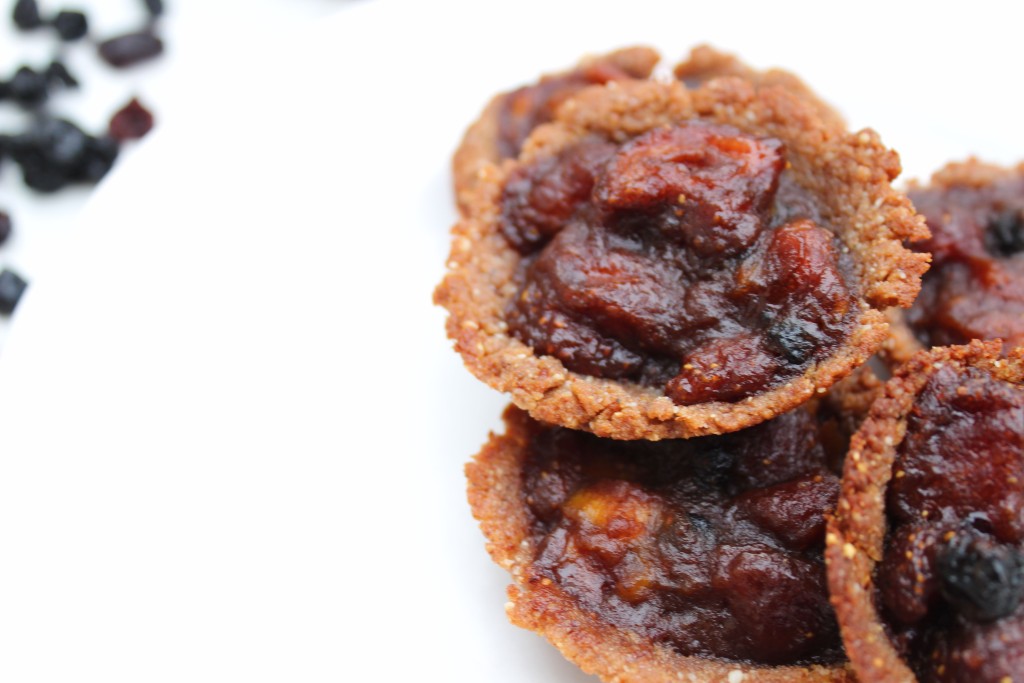 As always if you make the recipe please let me know what you think…and if you take any photos then do post them!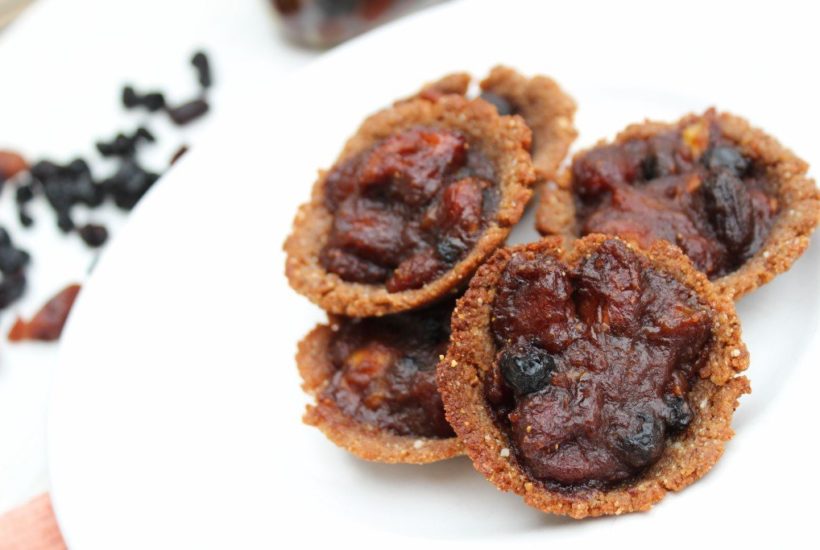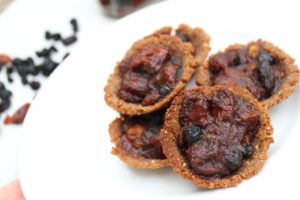 Nectarine, Summer Berry & Amaretto Tarts
Gluten-free, Dairy-free, Refined Sugar-free, Paleo, SCD, GAPS, low carb
Ingredients
For the 'pastry'

200

g

ground almonds -

or whole almonds ground in a food processor/coffee grinder or blender

10

g

melted coconut oil

1

medium free range egg

1

tsp

honey

1/2

tsp

almond extract

For the filling:

110

g

nectarines stoned

-

peeled and finely chopped

75

g

dried strawberries

25

g

dried summer berries of choice

-

I used blueberry and blackcurrant

25

g

coconut oil

40

g

date paste* or finely chopped

-

pitted dates soaked in boiling water for 30 minutes

1/2

tsp

ground cinnamon

1

tbsp

amaretto

For date paste

-

makes 2 small jars:

375

g

pitted

-

chopped dates covered with water and simmered for 20 minutes before pureeing
Instructions
If you want to make date paste for use in the place of sugar in other recipes then start by making that. Otherwise cover 40g of pitted, chopped dates in boiling water and leave to soak for 30 minutes while you make everything else

Place the chopped nectarine, dried fruit, coconut oil, cinnamon and date paste (if made) in a small pan and slowly bring to the boil. Reduce the heat and keeping the lid on cook for approx. 15 minutes stirring frequently until thick and sticky.

If you haven't made date paste, mash the softened dates into the soaking water and add to the sticky fruit mixture. Stir well

While the filling is cooking make the marzipan pie crust by combining the ingredients together in a small bowl until a dough forms

Remove a walnut sized piece of dough from the bowl and press into one hole of a greased, shallow, 12 hole tart tin

Repeat with the remaining dough

Place the pastry cases into a pre-heated oven at 170 degrees (150 degree fan, gas 3.5) for 10 - 15 minutes making sure they do not get burnt

Remove from the oven and fill with the fruit filling

Leave to cool for 5 - 10 minutes before removing them from the tin and serving them either hot or cold
This post was sponsored by Stocking Fillers.