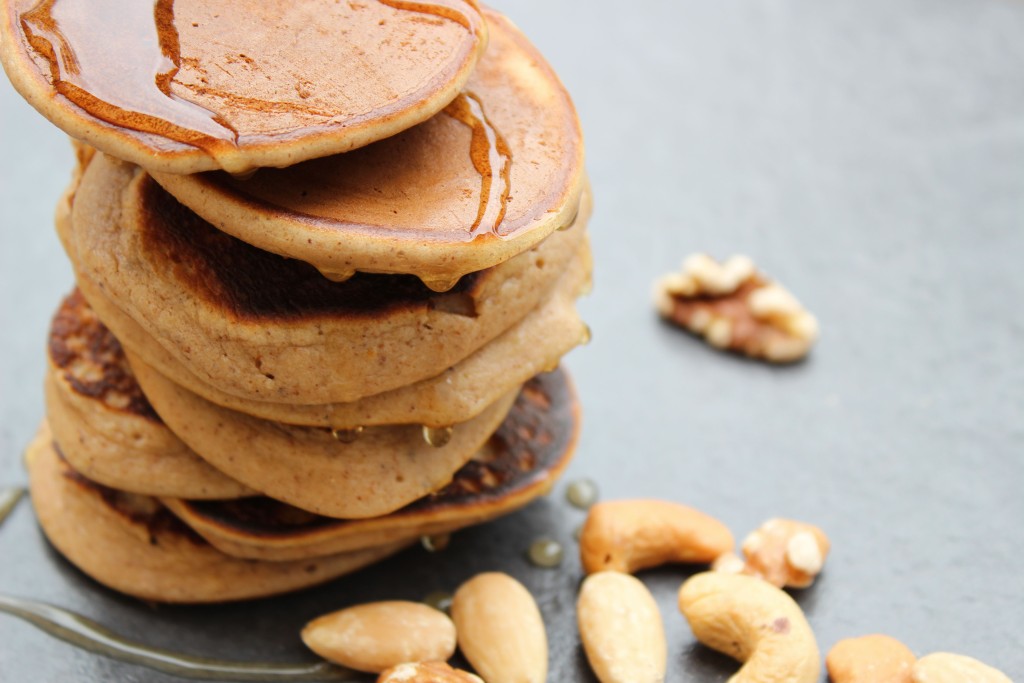 OK, you all should know by now that I am obsessed with pancakes! Not the American variety, full of sugar and fat and smothered in more sugar…but the healthy, wholesome variety that I can give to my kids to fuel them for a hard day of learning and playing!
Years ago I came up with my breakfast pancake recipe. A firm favourite that packs in the nutrition. But recently I made a new variety that contains just three delicious ingredients, nuts, banana and egg.
When I was contacted by Kingswood, who provide exciting school residential trips around the country, and asked to create a recipe using eggs, I was delighted to help them out.
Kingswood have teamed up with the Happy Egg Co. this summer and are offering families, teachers and students the chance to help their local school save money for the next educational trip. By collecting tokens from promotional packs of eggs, school's can save up to £1000 off a trip.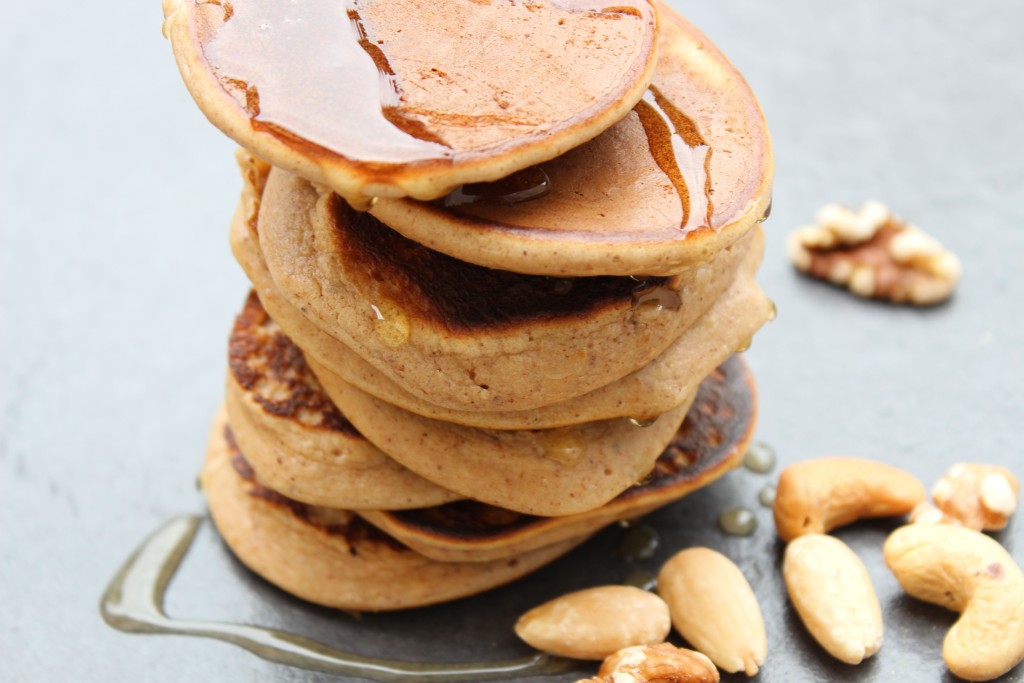 School trips are amazing aren't they?
Although Roo and Pickle have yet to go on a residential trip (thankfully as they are only 6 and 8!), they have had some wonderful opportunities to go on local trips where they have come back buzzing with enthusiasm and ideas…they certainly seem to fuel their brains and free them from the confines of the classroom!
Anyway, back to breakfast and the importance of getting some good nutrients into children before school. Never mind feeding them packets of sweet cereal!
Eggs are fabulous for breakfast being full of antioxidants (that protect the eyes), protein and B vitamins. Not only that but they raise your 'good' cholesterol levels and they help you feel full for longer.
However, if you have children like mine then they will not eat eggs for breakfast…unless disguised in another form.
Enter my banana and nut pancakes! The perfect protein packed rocket fuel for your littlies (and you)! And unlike the banana pancakes that abound on the internet made with just egg and banana (which frankly taste like eggy banana's), they are much more pancake like, satisfyingly sweet too…with no need for added sugar.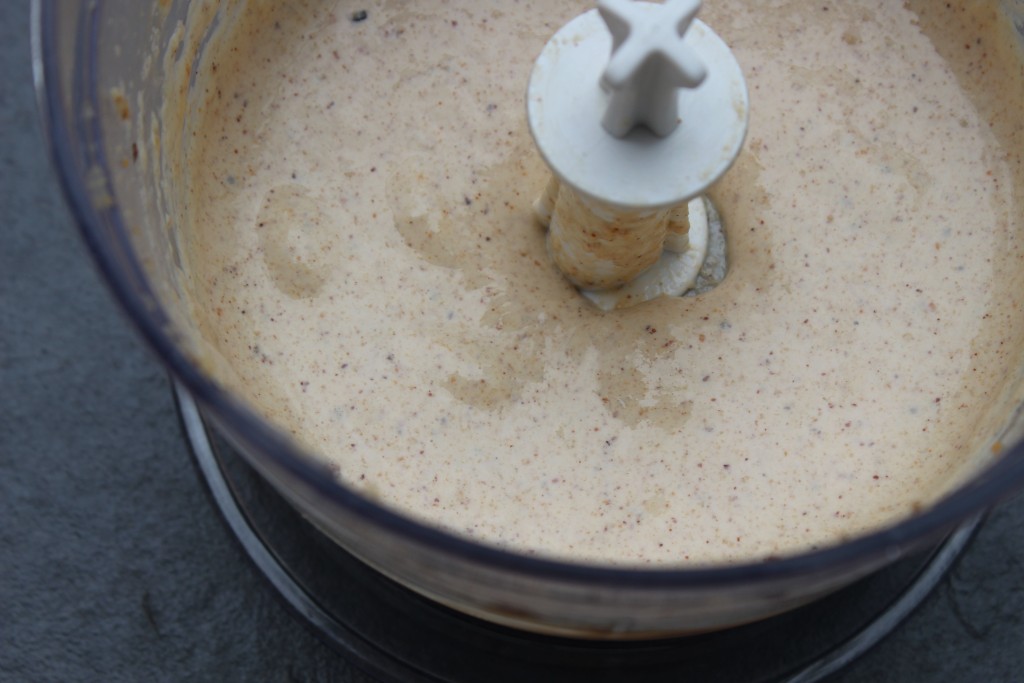 As always, let me know what you think and post pictures of the ones you make on social media!
And finally, don't forget to look out for the Happy Egg Co. promotional egg packets so you get the double bonus of feeding your kids something nutritious whilst helping your local school save towards a fabulous school trip experience run by Kingswood!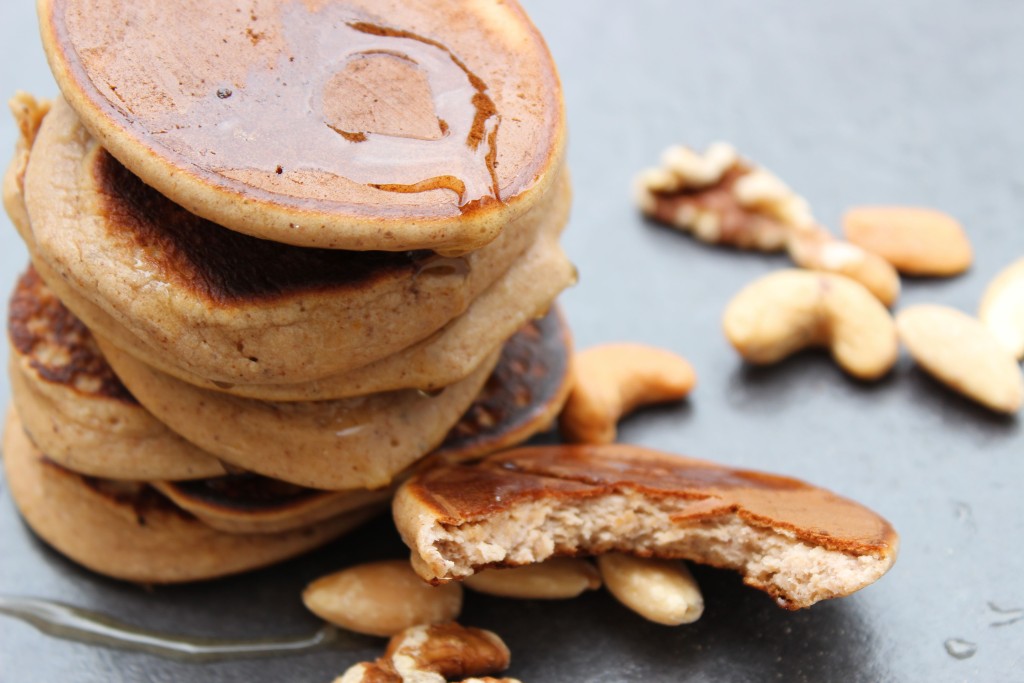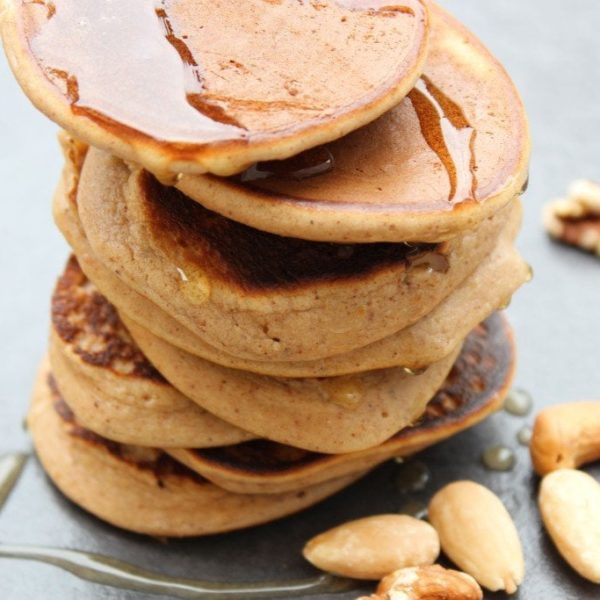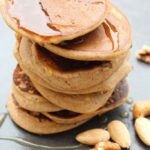 Banana & Nut Pancakes
Gluten-free, Dairy-free, Soya-free, Refined Sugar-free, Grain-free, Low Carb, SCD, Paleo, GAPS
Ingredients
100

g

mixed nuts

toasted if desired

1

medium sized ripe banana

1

medium free range egg
Method
In a handheld chopper whizz the nuts (I toast them first in a dry frying pan until starting to brown just to increase the flavour - you don't need to do this) until they form a paste

Add the banana and egg and whizz into a smooth batter

Pre-heat a frying pan over a low heat and grease slightly if not non-stick

Place a tablespoonful of batter into the pan and repeat with spaces between each

Cook for 1-2 minutes on each side until golden. Watch them carefully since the sugar in the banana can make them burn easily!

Serve immediately with a little honey drizzled over if desired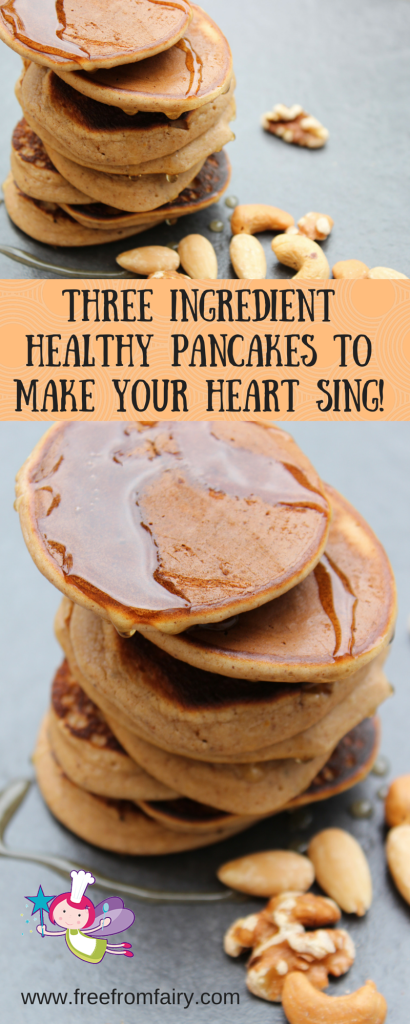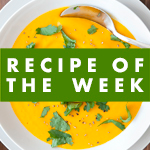 This post was sponsored by Kingswood.