I created these simple flourless banana pancakes to give my kids some real wholesome nutrients for breakfast. They consist of three ingredients; eggs, nuts and banana. The perfect combination of protein and fruit. Being grain-free (gluten free) they are suitable for those with coeliac disease or who follow a refined sugar free, GAPS, SCD, paleo or low carb diet.
This post contains Affiliate links. As an Amazon Associate I earn from qualifying purchases.
Jump to Recipe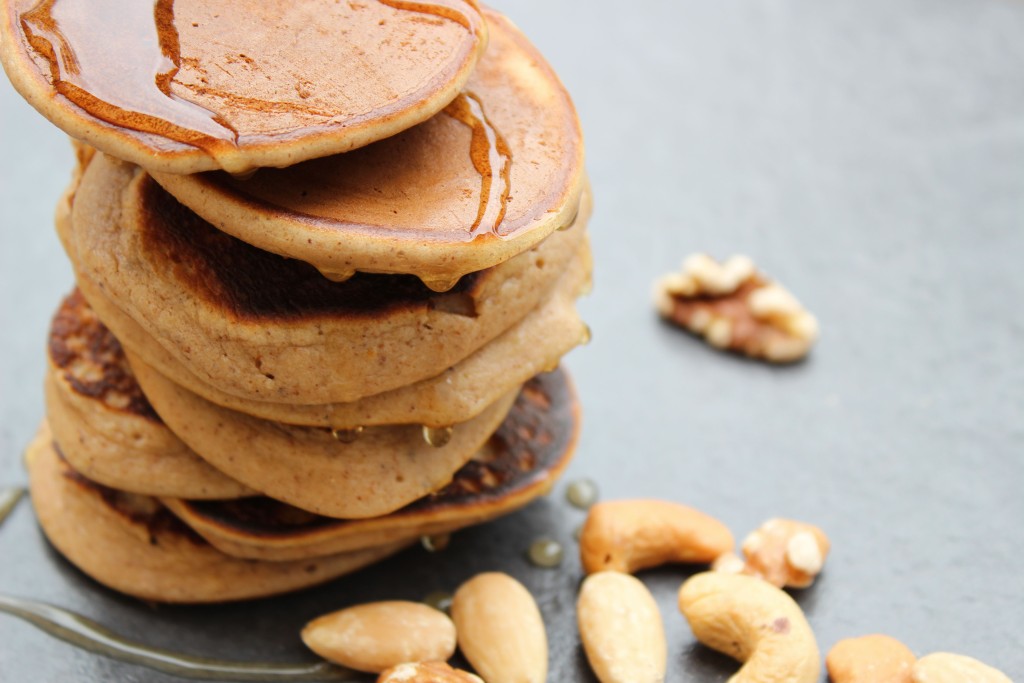 The story behind the recipe
OK, you all should know by now that I am obsessed with pancakes!  Not the American variety, full of sugar and fat and smothered in more sugar.
Instead the healthy, wholesome variety that I can give to my kids to fuel them for a hard day of learning and playing.
Years ago I came up with my breakfast pancake recipe. A firm favourite that packs in the nutrition. But recently I made a new variety that contains just three delicious ingredients, nuts, banana and egg.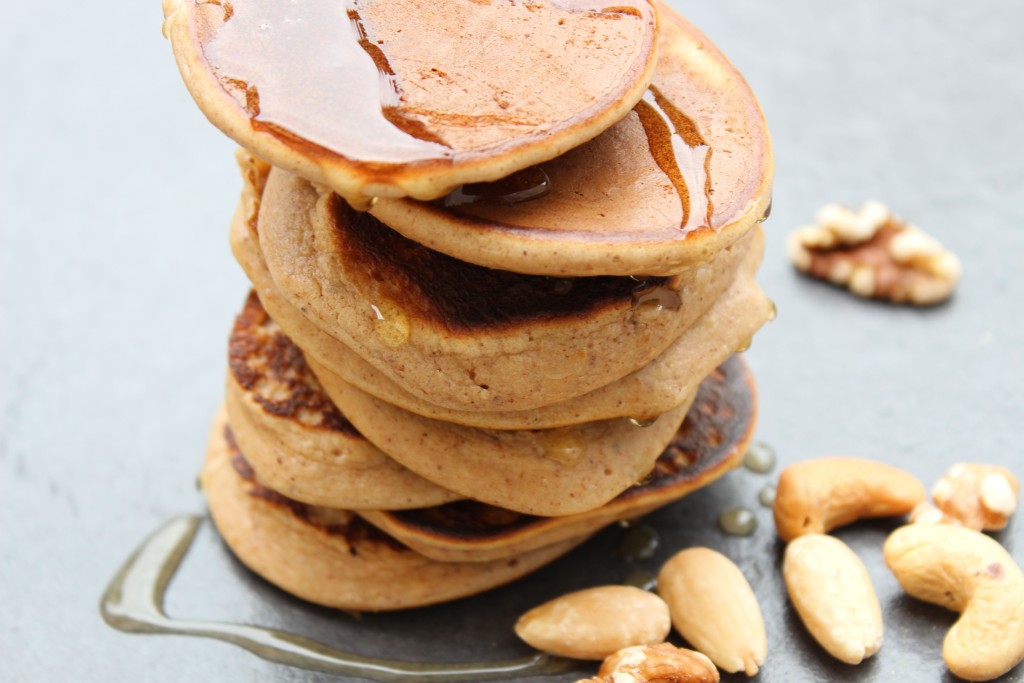 Why start the day with a nutritious breakfast?
Recently I realised that I had a rather fixed view of breakfast. It wasn't an 'unhealthy' view but it made me not listen to my body.
I believed (because I'd been told it) that breakfast was the most important meal of the day. I therefore always had it, regardless of how I felt.
Now I'm a little more conscious of my body and its needs and I encourage everyone to be that way. Listen to what your body wants.
Some days you might be really hungry and these protein packed flourless banana pancakes would be just the thing. Other days you might not be hungry at all and no breakfast may be required.
Learning to listen to my body has been THE most important thing that I've discovered in my health journey. I share more about what I've learned in my other business Free From Limits. And in my podcast, Hopeful Conversations.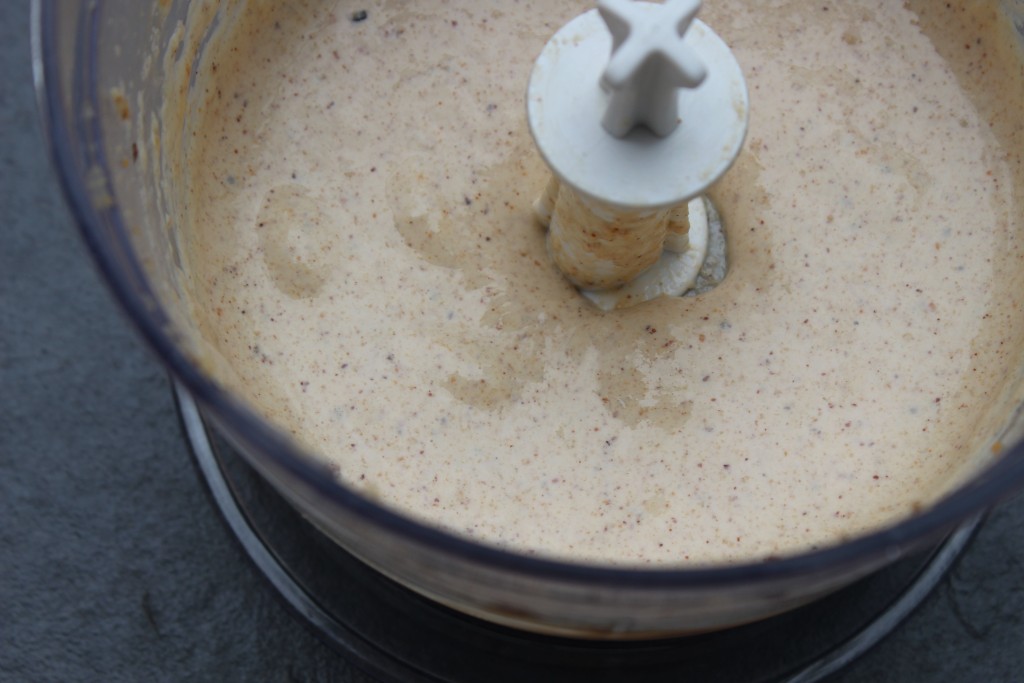 Why are eggs good for breakfast?
Eggs are fabulous for breakfast being full of antioxidants (that protect the eyes), protein and B vitamins. Not only that but they raise your 'good' cholesterol levels and they help you feel full for longer.
However, if you have children like mine, then they will not eat eggs for breakfast…unless disguised in another form.
Enter my flourless banana pancakes.  
The perfect protein packed rocket fuel for you and your children.  
And unlike the banana pancakes that abound on the internet made with just egg and banana (which frankly taste like eggy banana's), they are much more pancake-like.
And satisfyingly sweet with no need for added sugar.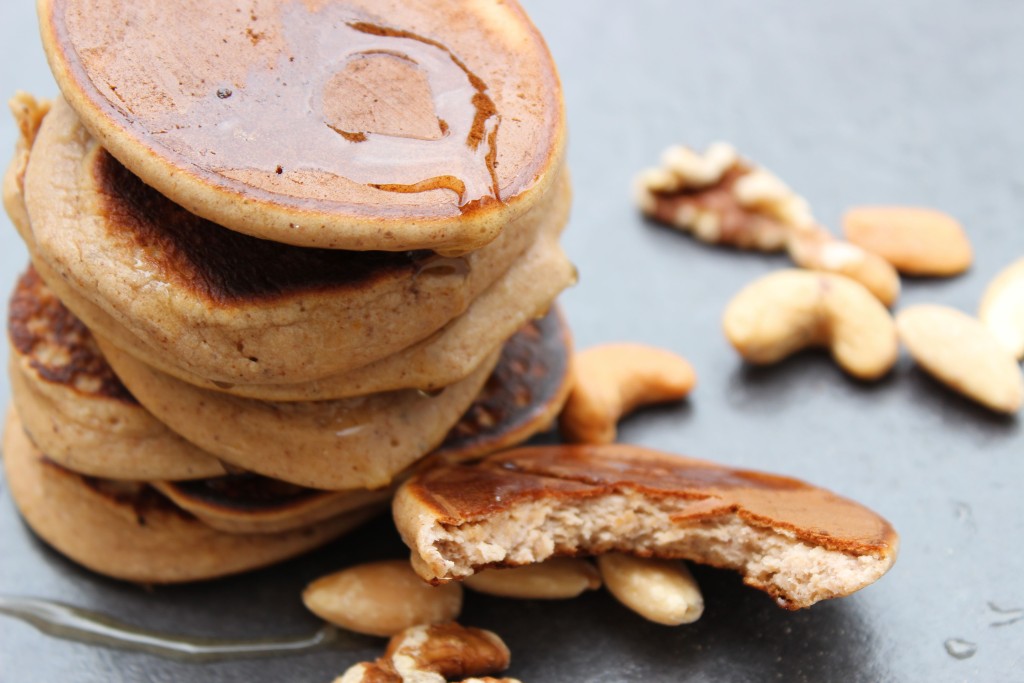 How do you make three ingredient flourless banana pancakes?
They are remarkably simple to make.
I use my small food processor like this one to make a nut butter before adding the banana and egg to make the batter.
You'll need a good non-stick frying pan over a high heat to cook the pancakes.
Dollop around one tablespoon of mixture into the frying pan and repeat, spacing them out well. The cook them for 1 -2 minutes before flipping them over.
Other gluten free pancake recipes
If you'd like to explore my other 'free from' pancake recipes then you'll find them by clicking on the links below:
Gluten free dairy free American pancakes
Gluten free, dairy free gingerbread pancakes
Pin the recipe for flourless banana pancakes so you don't lose it: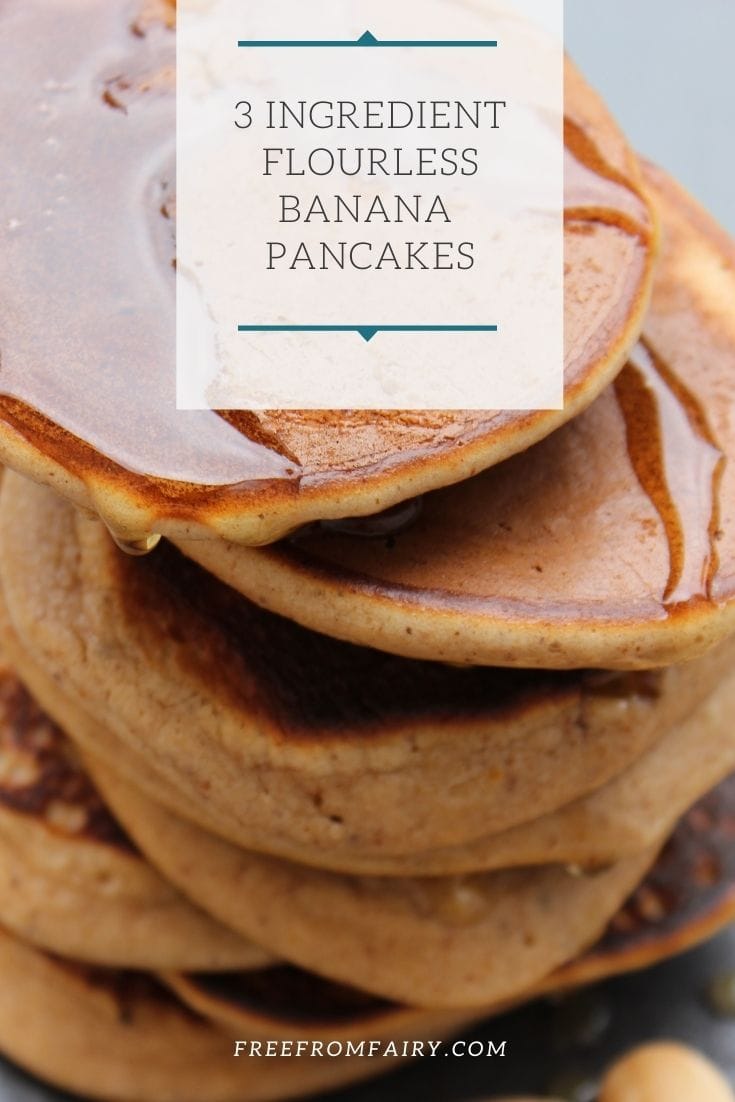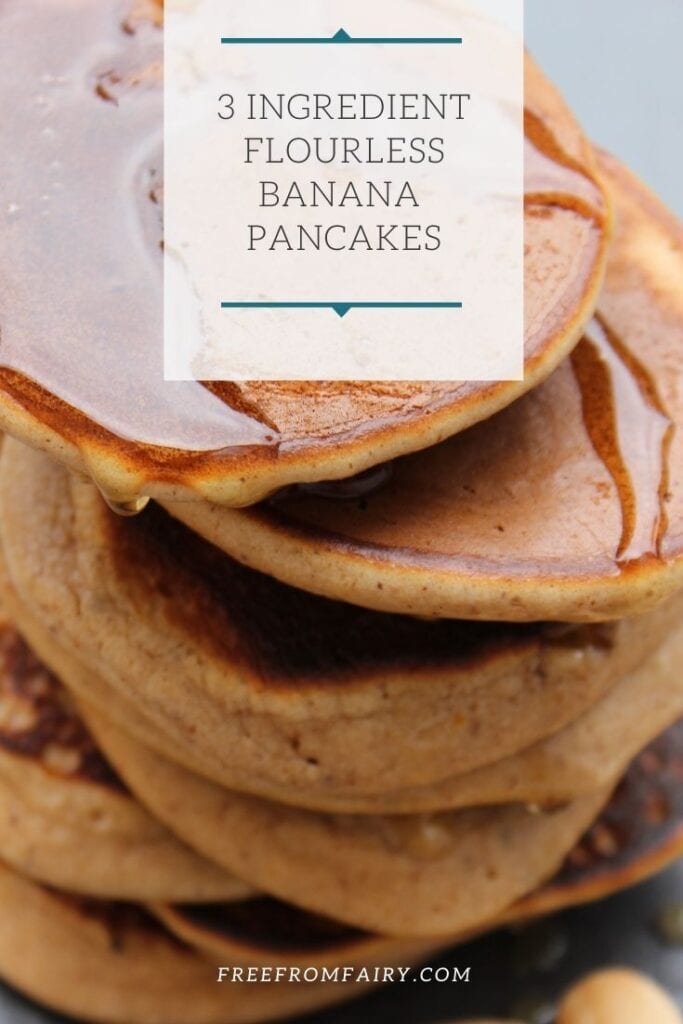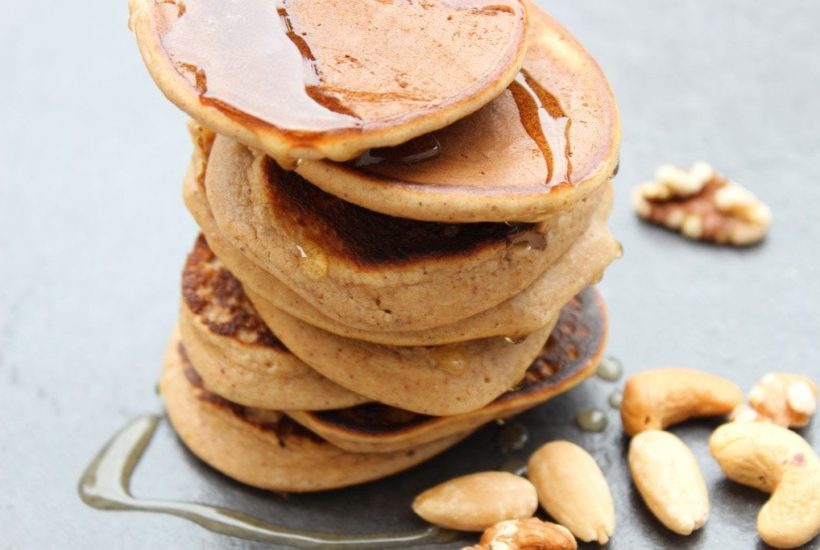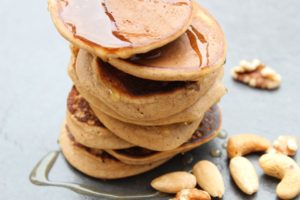 Flourless Banana Pancakes (Grain-Free, Sugar-Free, Dairy-Free)
Gluten-free, Dairy-free, Soya-free, Refined Sugar-free, Grain-free, Low Carb, SCD, Paleo, GAPS
Ingredients
100

g

mixed nuts

-

toasted if desired

1

medium sized ripe banana

1

medium free range egg
Instructions
In a handheld chopper whizz the nuts (I toast them first in a dry frying pan until starting to brown just to increase the flavour – you don't need to do this) until they form a paste

Add the banana and egg and whizz into a smooth batter

Pre-heat a frying pan over a low heat and grease slightly if not non-stick

Place a tablespoonful of batter into the pan and repeat with spaces between each

Cook for 1-2 minutes on each side until golden. Watch them carefully since the sugar in the banana can make them burn easily!

Serve immediately with a little honey drizzled over if desired