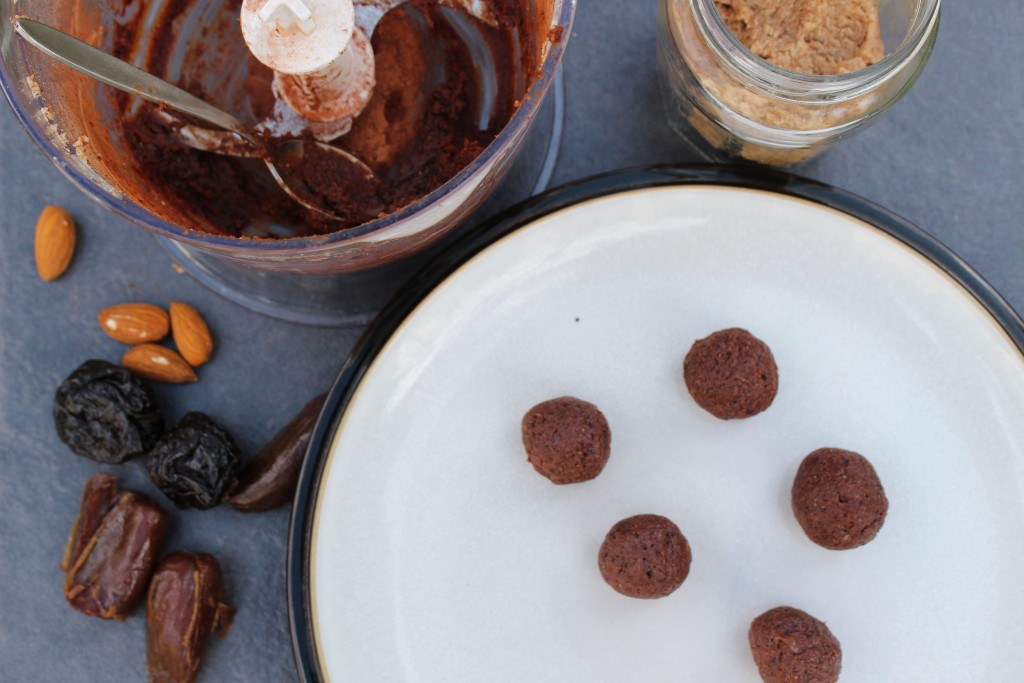 I have a confession to make.
I'm not religious; I can't go and make a confession in private so I'll make mine public.
I ate three milk chocolate truffles last night. Yes, that is three, not two as I posted on Facebook as my 'Honesty Tourette's' kicked in.  I had one more…
And yes, chocolate and milk and sugar are all 'banned' on the GAPS and SCD diets and do I care??!!
NO!
For four months I have been following the strictest most difficult diet I have ever encountered (OK, I've never done a diet before…but hey! It is tough!!).  I have had days of feeling great, days of wondering why I'm bothering and everything in between.
In general I know my health is heading in the right direction, but I have been trying so many things in addition to the diet that it is hard to know what is working and what isn't.
I have been visiting Dr Sharma, an integrated health practitioner who has been giving me homeopathy, herbal treatments and vitamin/mineral supplements.
I had a wonderful session of reflexology with a fabulous lady called Felicity Bevell (if you happen to be in London I cannot recommend her enough…she is amazing!).
I have been trialling Symprove (a relatively new water-based probiotic on the market).
I have been spending time practicing mindfulness and NLP.
And of course, I have been eating a very natural diet of eggs, meat, fish and vegetables with plenty of homemade stock and grass-fed gelatin.
However, my tummy is still unhappy!
When I saw Dr Sharma last week he was delighted!  He explained that homeopathically, symptoms have to get worse before they get better and the fact that I had skipped a period, was still constipated, my skin had flared up and I had a very swollen tummy were signs that my body was reacting to his treatments.  I came away feeling more positive but still questions remain about what the cause of my problems are.
I have therefore decided on the very big step of paying to get some tests carried out to find out once and for all if I have a leaky gut and whether I am harbouring any 'unfriendly' bacteria or other organisms that may be causing my long-term problems.
When I say a big step, it is a big step because of the cost! These tests are not cheap, but I feel that they are worth pursuing even if only to rule out some potential causes.  Perhaps they will get me one step closer to understanding the beast that I am attempting to fight!  It may not provide any clues but at the moment I feel I am wandering around in a big dark cave desperately trying to find some light.
I need some strength to carry on with this diet. I'm sick of soup, I'm sick of stock, I'm sick of cooked vegetables…but my tummy tells me it isn't ready to move forward and introduce raw vegetables, I'm sick of meat…You get the picture!
For the last week I have been allowing myself one small piece of very dark chocolate…just enough to make me feel better whilst not deviating from the diet too far!  And my tummy seems as happy/unhappy with that as all the other food I put in it, whilst it makes me very happy!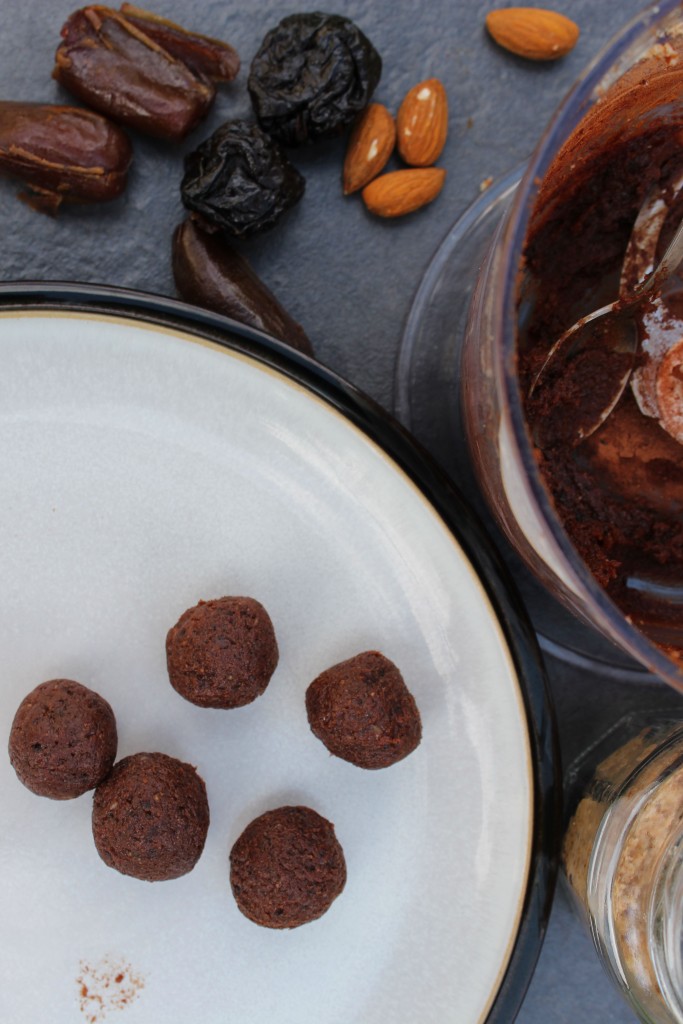 As for the milk chocolate truffles…well, I am being tested to discover whether bacteria and 'nasties' are lurking in my gut so I figured they might need a little food to help them grow and show up (since I have supposedly been 'starving' them by being on the SCD/GAPS diet)!!  That's my excuse and I'm sticking to it!
Over all I am really proud of myself for having the staying power and strength to do this diet.  If I have a few slips along the way it just shows that I'm not perfect (in case anyone was under the illusion that I was)!
And in case anyone else needs a little not-too-naughty chocolate fix then give these little babies a go.  They are inspired by some of the delicious raw chocolates that I tried at the Allergy Show at the weekend (no I shouldn't have tried them since even raw chocolates are not allowed on GAPS/SCD).
The recipe only makes a small amount (to avoid too much temptation), so if you want to make a 'proper' amount, I suggest multiplying the ingredients by 4!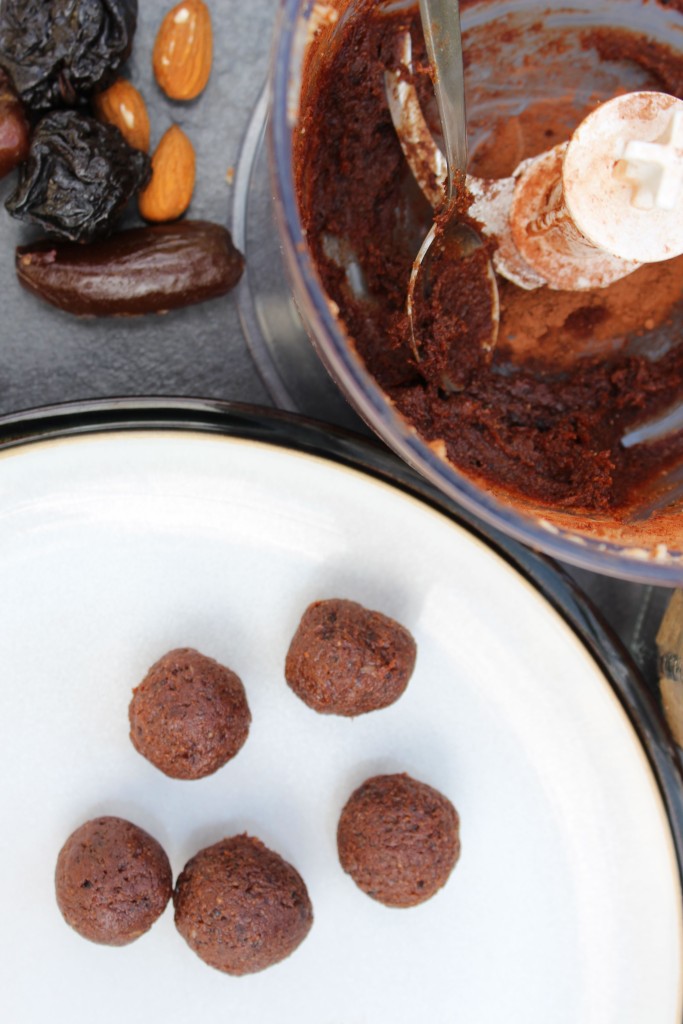 So now that the 'bugs' are fed and the testing is underway I shall be back on the 'straight and narrow', feeling a little happier that I have indulged my chocolate desire!!
As always, if you make this recipe please let me see your photos by posting them on your favourite social media site and tagging me #freefromfairy!  It'll make my day!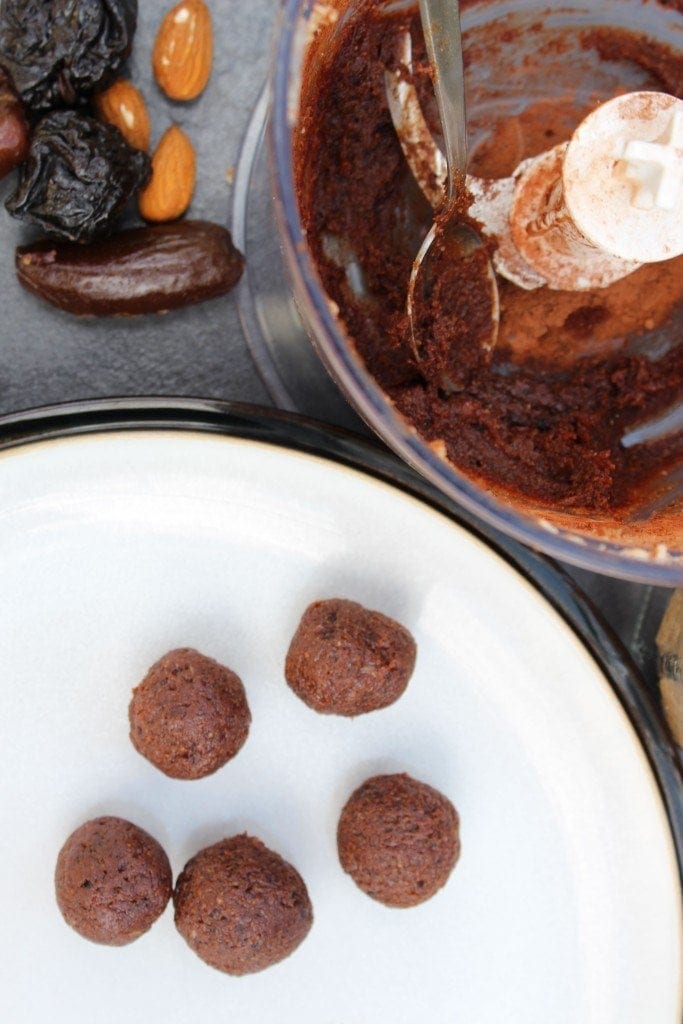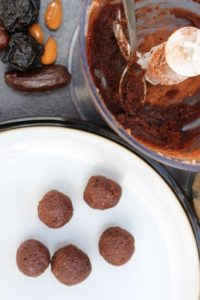 Simple Raw Chocolate Brownie Truffles
Gluten-free, Dairy-free, Egg-free, Soya-free, Refined Sugar-free, Paleo
Ingredients
2

tbsp

almond butter

-

I make my own using activated nuts

3

dried dates

3

dried prunes

1

tbsp

raw cacao powder
Instructions
Place the dates and prunes in a bowl and cover with boiling water

Leave to soak for around 15 minutes, or longer if you have the time

Drain the dates and prunes and add them along with the other ingredients into a mini food processor/chopper. If you wanted to you could quadruple the recipe and use a food processor or blender for this step

Blend until everything is combined and sticky

Either place the mixture into a small dish and press down or remove small pieces, roll in your hands and place on a tray (it is easier to do this if you cool it in the fridge for 15 mins or so)

Refrigerate until you want to eat them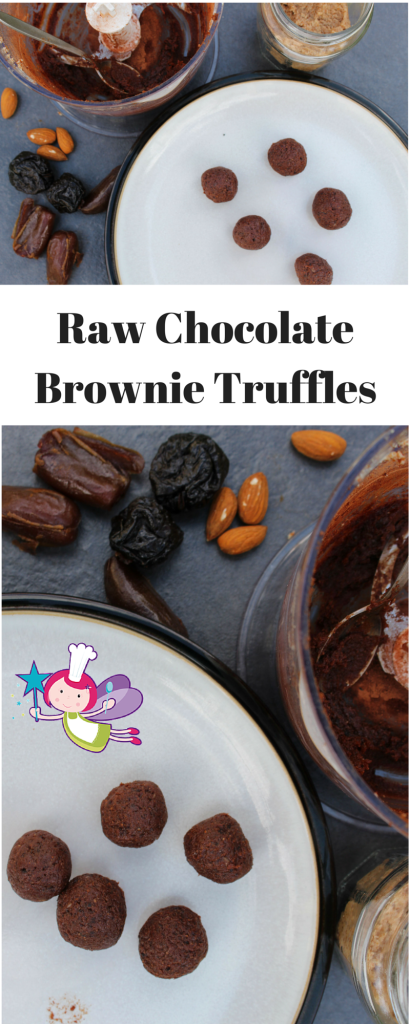 I shared this with: