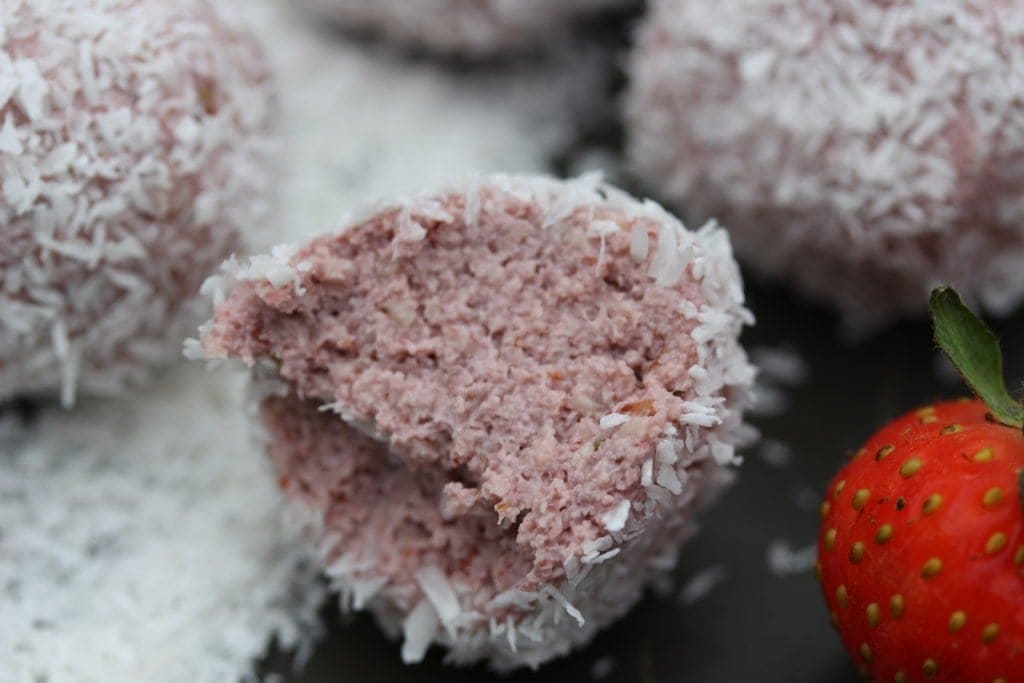 Everywhere you look there are bliss ball recipes.  Most of them claiming to be uber healthy and to contain now refined sugar.
At first glance they seem like brilliant recipes.  Simple to make and created from a combination of nuts and fruit.
However, when you delve deeper you realise that they are actually packed full of sugar from an incredible amount of dates; the 'clean eaters' sweetener of choice.
The problem? Well dates are made up of an incredible amount of sugar; 66g per 100g in the case of medjool dates, the most commonly used dates in these kinds of recipes (because of their super sweetness).
My solution?
Well, I came up with it after picking a host of strawberries from the garden, all of which contained holes due to the hundreds of wood lice lurking amongst the leaves.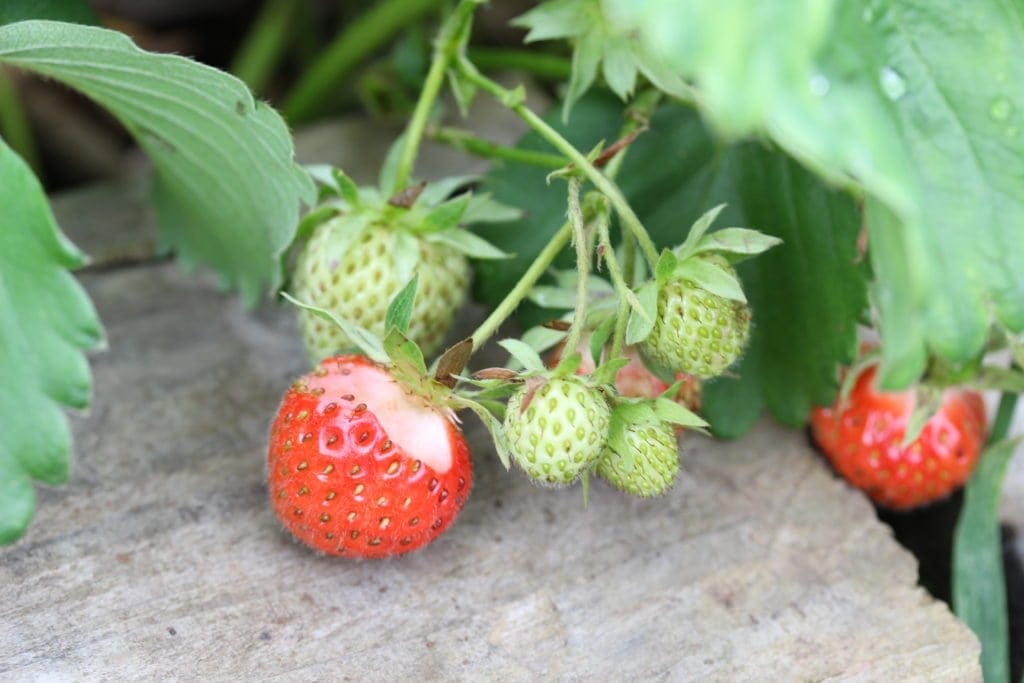 I knew the kids would reject them, so I cut the holey bits out and then whizzed them up with some nuts.
If you are used to eating sugar and your strawberries aren't very sweet then you might want to add some sweetener of your choice (I'm not going to tell you what you should or shouldn't use!).  Always try before you add it though because you might be surprised!
I then rolled up my mixture into little balls and coated them in desiccated coconut (to ensure that Mr M wouldn't eat them all!) for the perfect healthy bliss ball.
The result? A lovely little mouthful of protein to keep you going for the afternoon.
Use the recipe as a base to make it your own.  Roll in cacao, add some raspberries, use different nuts, use up some other fruit that you have a glut of.
You get the idea, now go forth and enjoy my bliss ball recipe.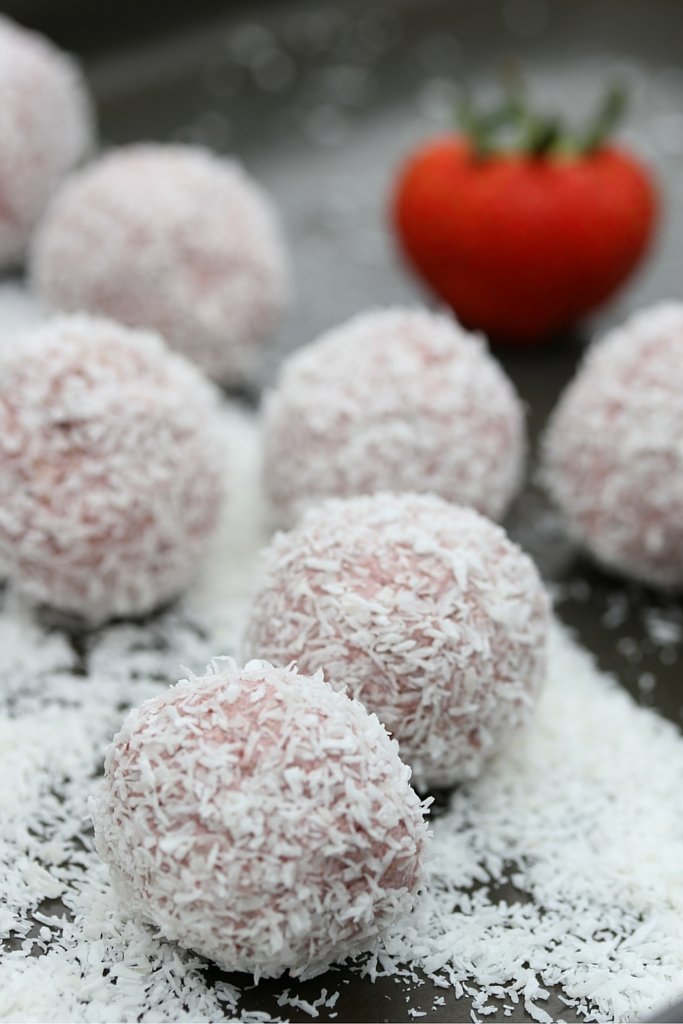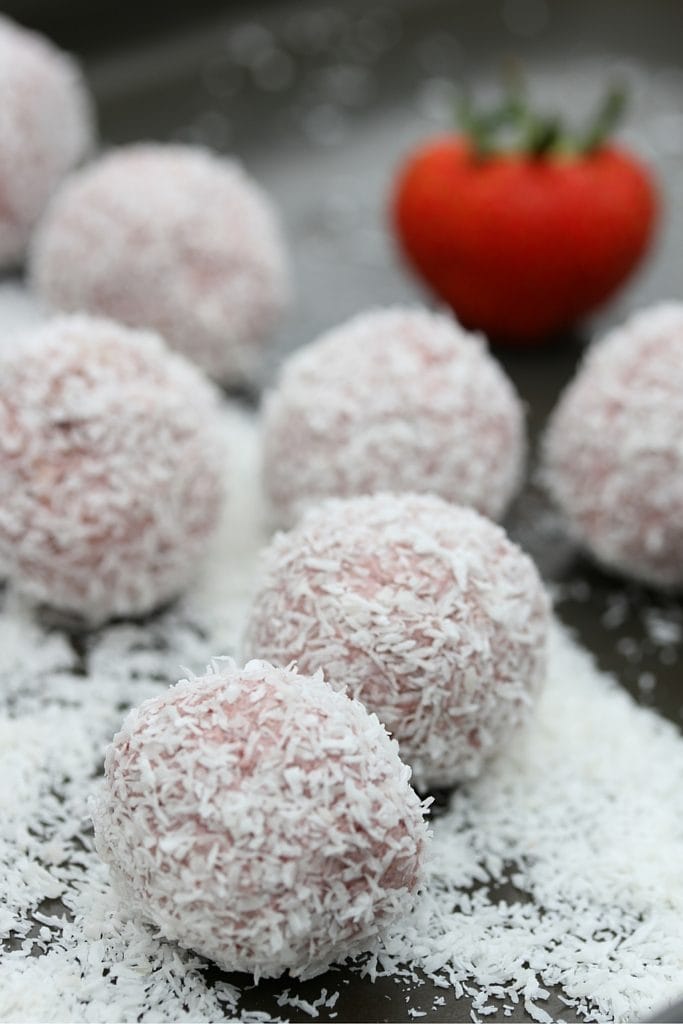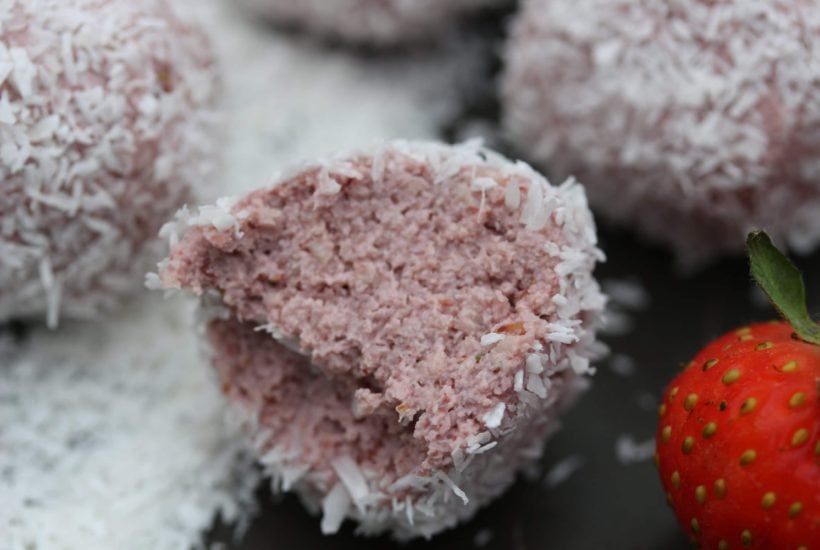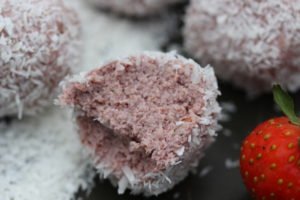 Healthy Fresh Strawberry Bliss Ball Recipe
Gluten-free, Dairy-free, Egg-free, Soya-free, Sugar-free
Ingredients
100

g

strawberries hulled and washed

50

g

pecan nuts

50

g

walnuts

1

tbsp

coconut flour

Desiccated coconut for rolling
Instructions
Place the strawberries, nuts and coconut flour into a hand held chopper and whizz until a paste forms. Add more coconut flour if your mixture is very soft and sticky

To make it easier to roll place in the fridge for around 30 minutes, then roll into small balls

Roll the balls in desiccated coconut or cacao and keep in the fridge
Pin the recipe so you don't lose it!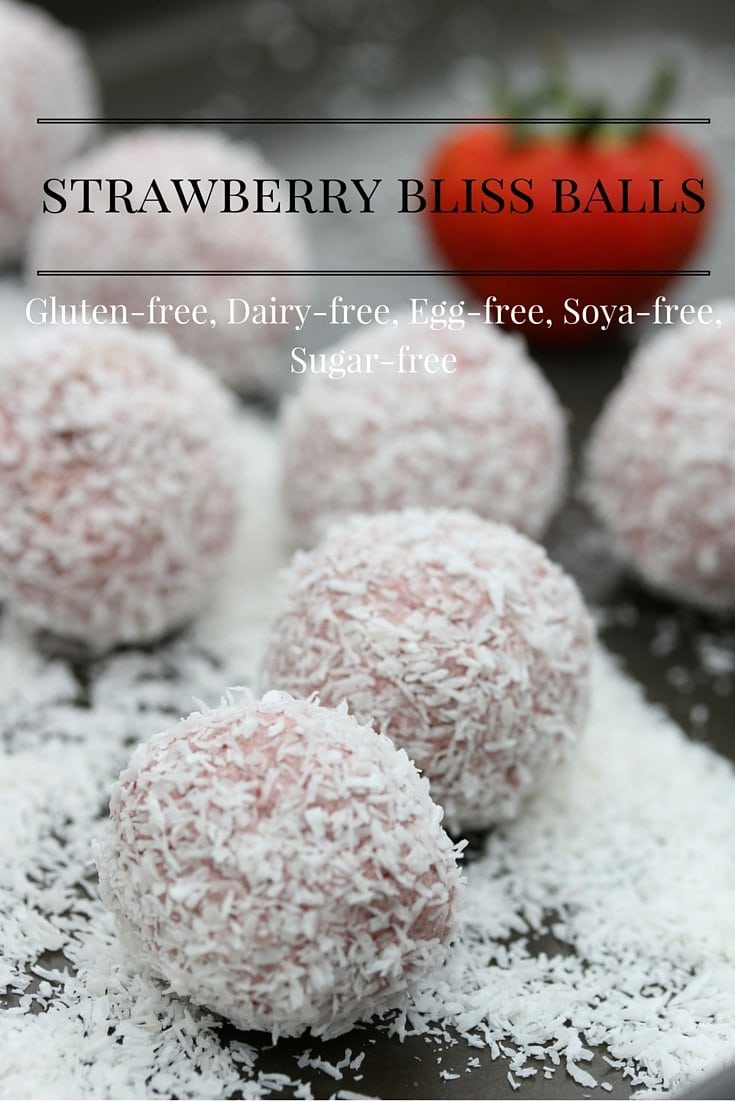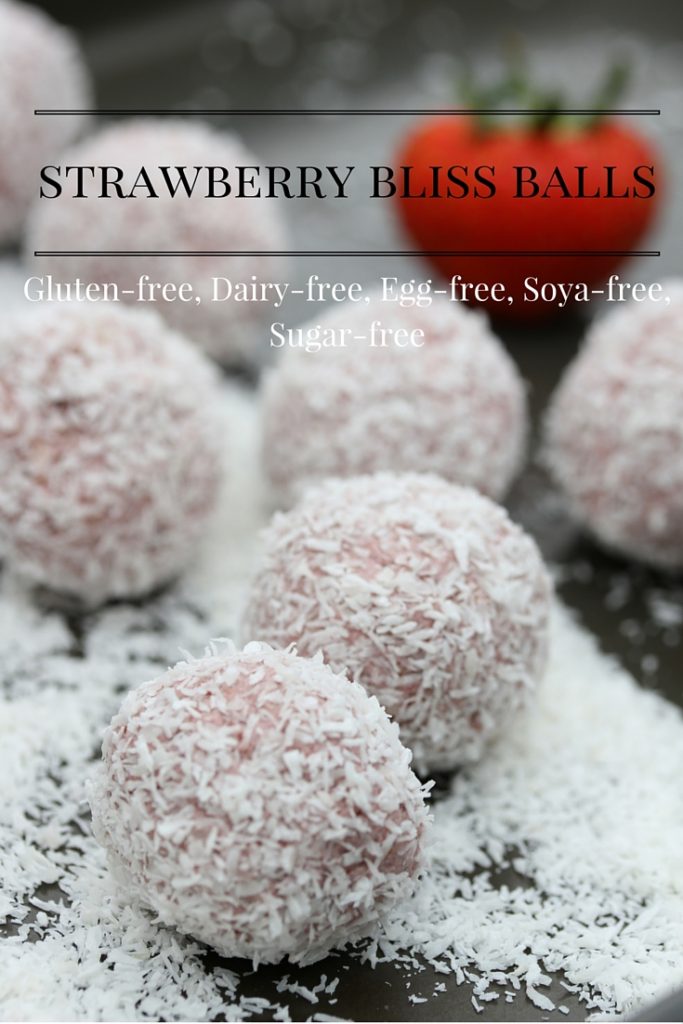 For a dried fruit sweetened version check out my Bliss Balls – the hot cross bun version here.
I shared this with: