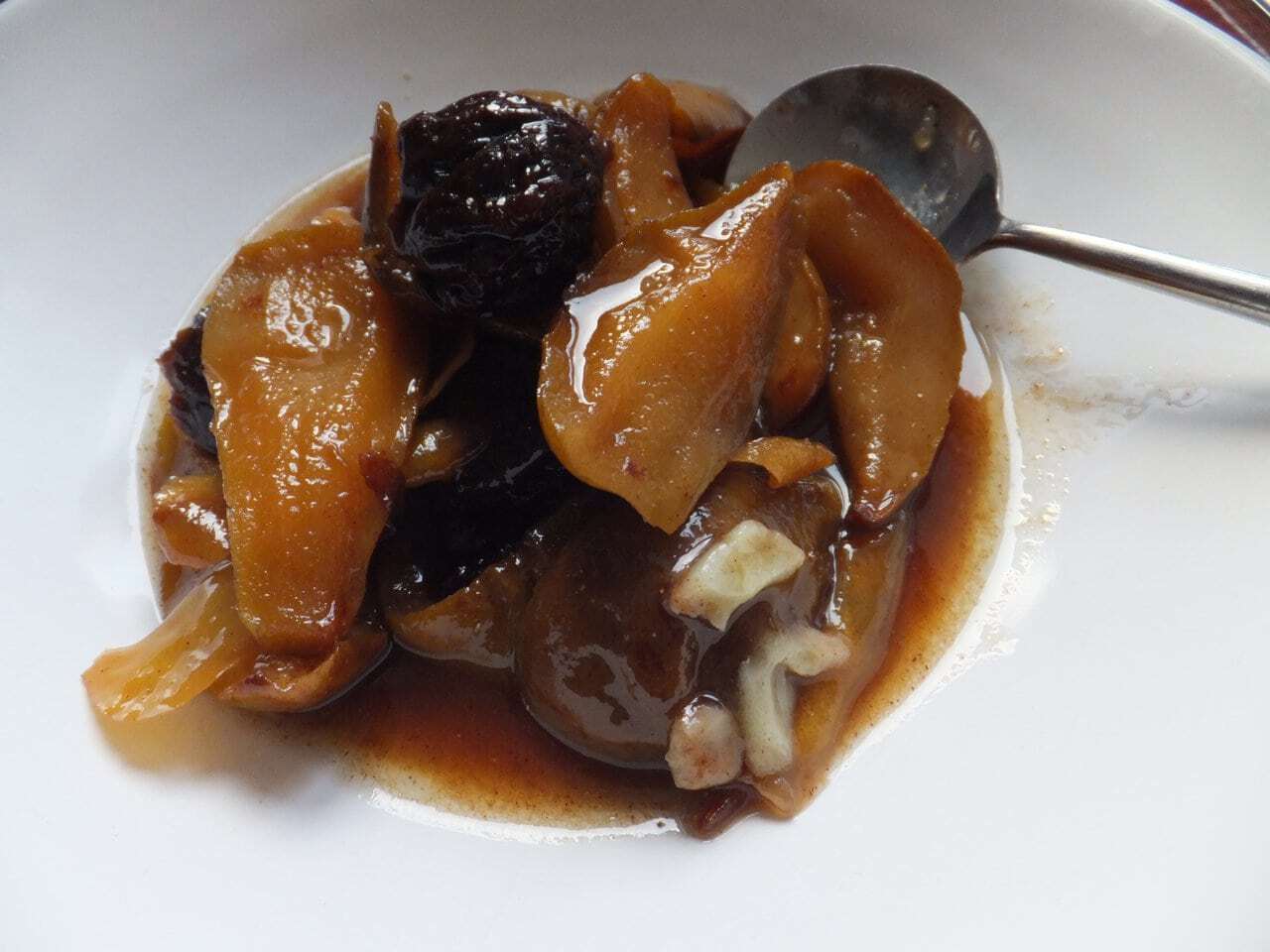 I made this for the first time about a month ago when my lovely mum gave me loads of pears from her garden.  She has promised me lots more, so I shall be making this again.  Be warned though, it is very very addictive!!!
The kids loved it too…so if you have loads of pears to use up, try this recipe out.  I am sure if you bottled them in a sterile jar they would last for months, and they make a wonderful pudding warm, with a little blob of (dairy-free) ice cream!  Of course, you can scale the recipe up if you have pears to use up!
I use coconut oil in the recipe, along with manuka honey…both of which have great health boosting properties.  So, if the beginning of winter is taking its toll on your health have a large portion of this for pudding.  If tastes decadent and 'naughty' but in actual fact is very healthy!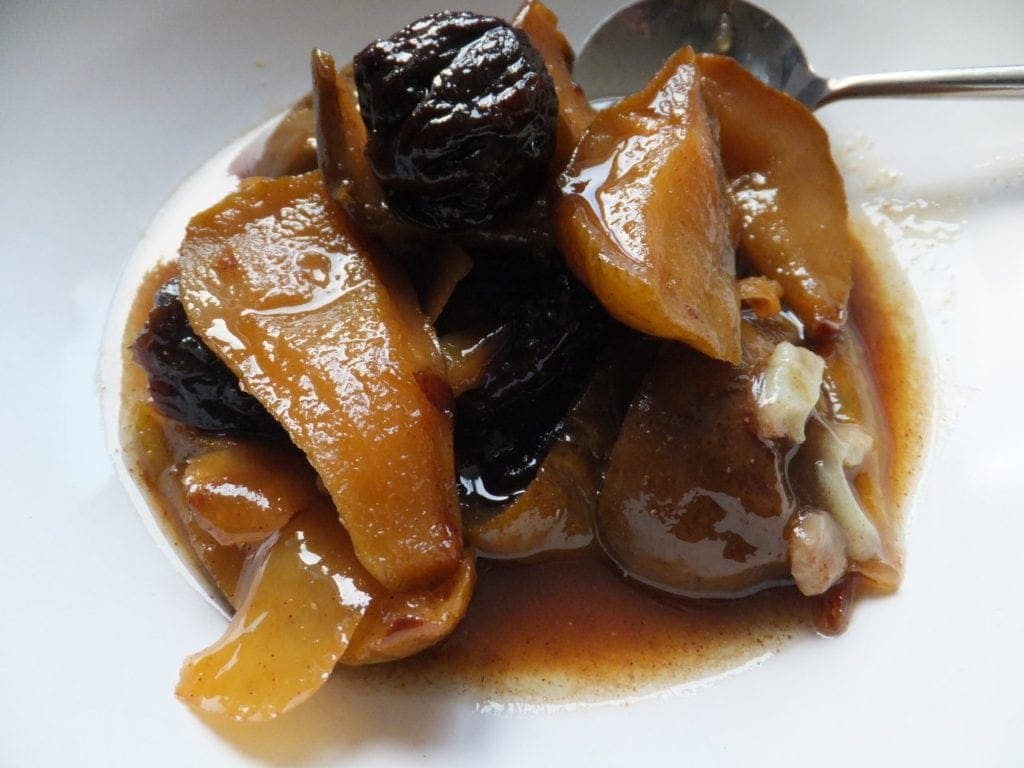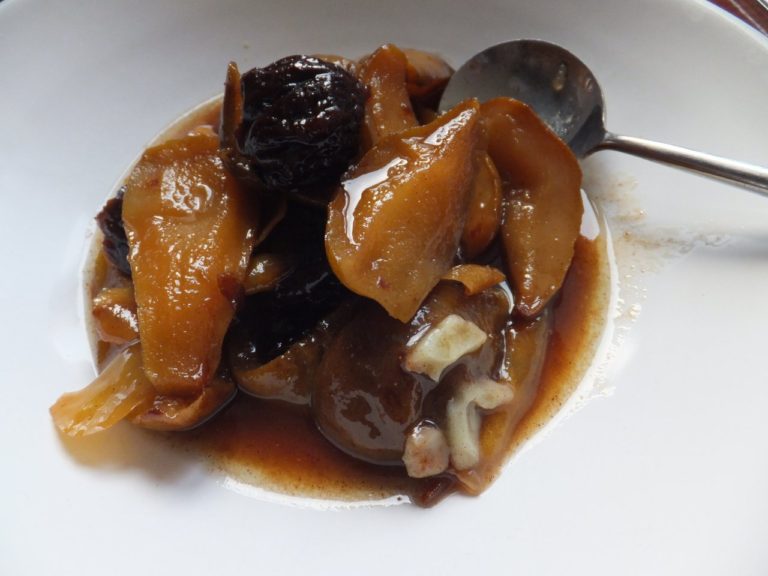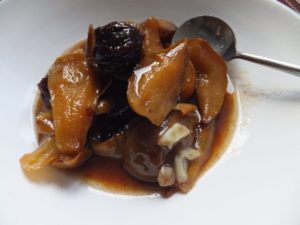 Super healthy roast pears
Gluten-free, Dairy-free, Egg-free, Nut-free, Soya-free, Refined Sugar-free
Ingredients
Ingredients

200

ml

apple juice

2

desert spoonfuls virgin

-

organic coconut oil, melted (I use Biona, that I buy in a large pot and then transfer into glass jars.  A good article about coconut oil can be found here.)

2

tsp

manuka honey - I get mine from Aldi where it is reasonably priced

-

or ordinary if you don't have manuka, which I use for its antibacterial and antimicrobial properties

Half tsp cinnamon

Half tsp mixed spice

Approx. 6 pears

-

cored and sliced (keep the peel on!)

2

handfuls prunes

Rind of 1 lemon

Juice of half lemon
Instructions
Place all the ingredients in a baking tray and cover with tin foil

Place in a pre-heated oven at 180 degrees, 160 degrees, fan, for 15 minutes

Remove the foil after 15 minutes and continue to cook for approx. 20 - 25 minutes until the fruit is lovely and soft