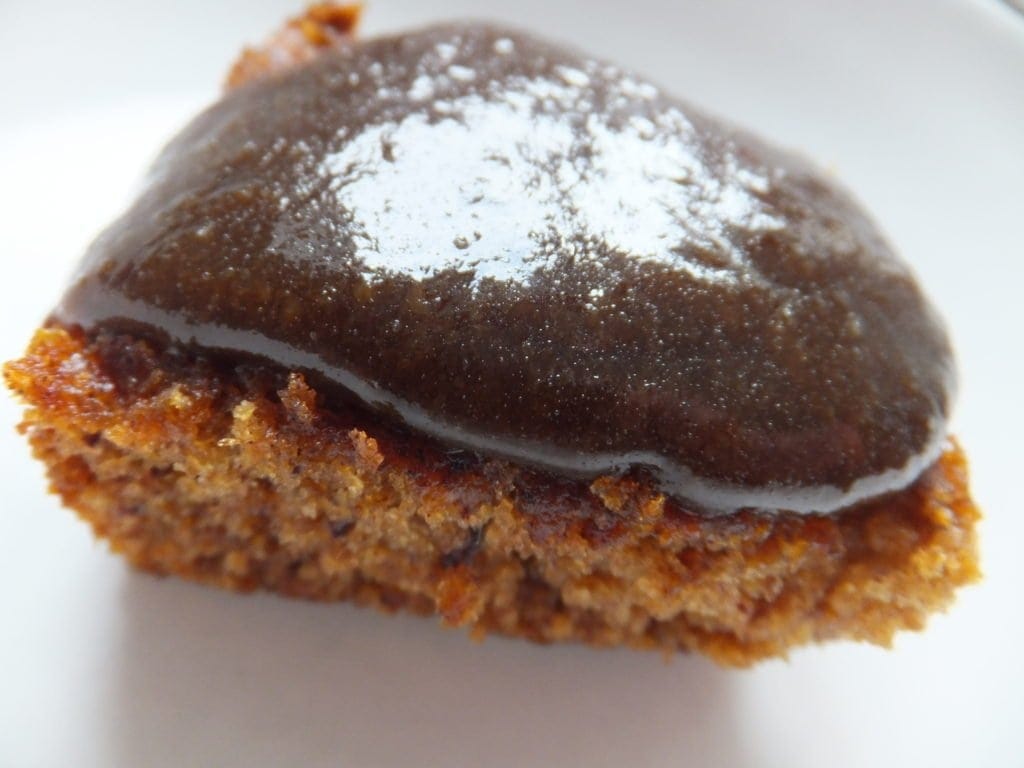 So, it is the day after the night before.  The night before, being bonfire night, and the excuse for a 'special' meal of roast chicken followed by sticky toffee pudding!  Now, I have never attempted sticky toffee pudding gluten and dairy free, and consequently this is a pudding that my kids have never had.
To say it was a success is an understatement!  It flew out of the bowls at the speed of light, and of course, seconds were asked for (which being the mean mummy that I am, was refused!).  The same success cannot be accredited to the fireworks display that we went to…
On a fabulous evening of no rain and barely a chill in the air, we got all dressed up after tea and headed up to a favourite local charity, Stallcombe House, for their annual spectacular bonfire and display.  Now, we have been going since the kids were 2 and 4, and each year, our youngest has hated it…but bravely said that 'next year I will love fireworks', between screams and sobs with head thrust into a neck!  This year was slightly different.  He said he didn't want to go, until the last minute when he decided that he did.  Predictably, the minute the first firework shot into the sky and burst into shards of colour he started sobbing and asking to go to the car!!!!  Five minutes later, our daughter, the one who has always loved the display, decided that she was going to be terrified too, having received some firework 'remnants' into her eye (nothing hot or major I hasten to add here before you report me to Childline for being a complacent mummy).  So, after a slippery, muddy walk back to the car in the dark, we sat snuggled in the warm enjoying the fabulous display.
This morning, our littlest announced that he 'loved fireworks' and then proceeded to make our neighbours little boy cry by telling him that he had been to a display (it transpired that his parents hadn't been able to take him when he really wanted to go!).
So, an unsuccessful attempt at watching fireworks outside, but a successful pudding!!  You can't have everything!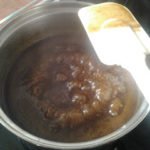 Sticky toffee pudding
Gluten-free, Dairy-free, Nut-free, Soya-free
Ingredients
Pudding ingredients

175

g

chopped

stoned dates

300

ml

boiling water

1

tsp

bicarbonate soda

85

g

dairy-free margarine

or butter if not dairy-free

175

g

soft brown sugar

2

large eggs

190

g

gluten-free Free From Fairy self raising flour

1

tsp

vanilla extract

Toffee sauce ingredients

300

ml

dairy-free milk

or ordinary milk if you are not dairy-free, I used unsweetened almond milk

1

tbsp

cornflour

80

g

dairy-free margarine

or butter if you can tolerate

100

g

soft brown sugar

1

tbsp

treacle
Method
Place the chopped dates in the boiling water and leave to soften for approx. 15-20 minutes

Cream (whisk) the butter and sugar together until the mixture is paler, then add the eggs and continue to whisk for a further minute or so. Don't worry if the mixture looks like it is separating, it will be fine!

Add the remaining ingredients, including the dates and whisk together until well mixed (it may still look a little 'split' but don't worry!)

Place in a greased cake tin, the size and shape depending on whether you want very deep slices or 'shallower' ones! I used my tray bake tin which is approx. 20cm x 30cm and this gave me relatively 'shallow' slices as you can see from the picture.

Bake at 190 degrees or 170 degree fan oven for approx. 25 minutes. The bake time will depend on the size of tin you use. If you are putting the mixture into a deeper tin then you will need to bake for longer. Test if it is cooked by poking the top...if it springs back, it is done! Or insert a skewer. It should come out clean.

Whilst your pudding is cooking, make the toffee sauce...

Toffee sauce method

Mix the cornflour with approx. 3tbsp milk, making sure there are no lumps

Place the cornflour 'milk' with the remaining ingredients in a medium sized pan and slowly bring to the boil, stirring frequently

Once boiling, turn the heat up so that you get quite big bubbles coming to the surface (see picture) and keep stirring frequently for approx. 20 minutes or until the sauce becomes the consistency you require.

Remove from the heat and serve with your warm pudding and some dairy-free vanilla ice cream!
I have entered this into the Tots100 Cooperative Competition. Fingers crossed it wins!