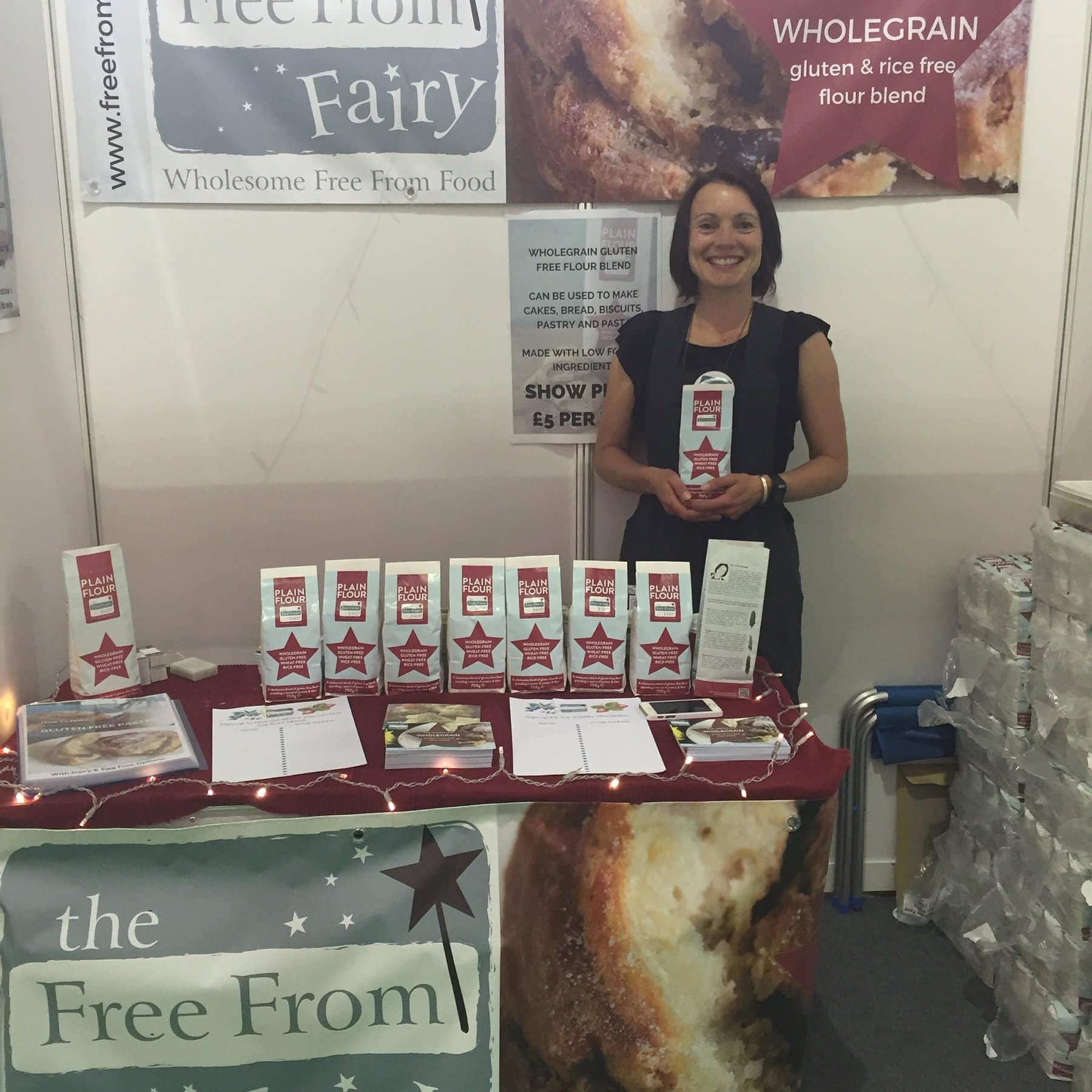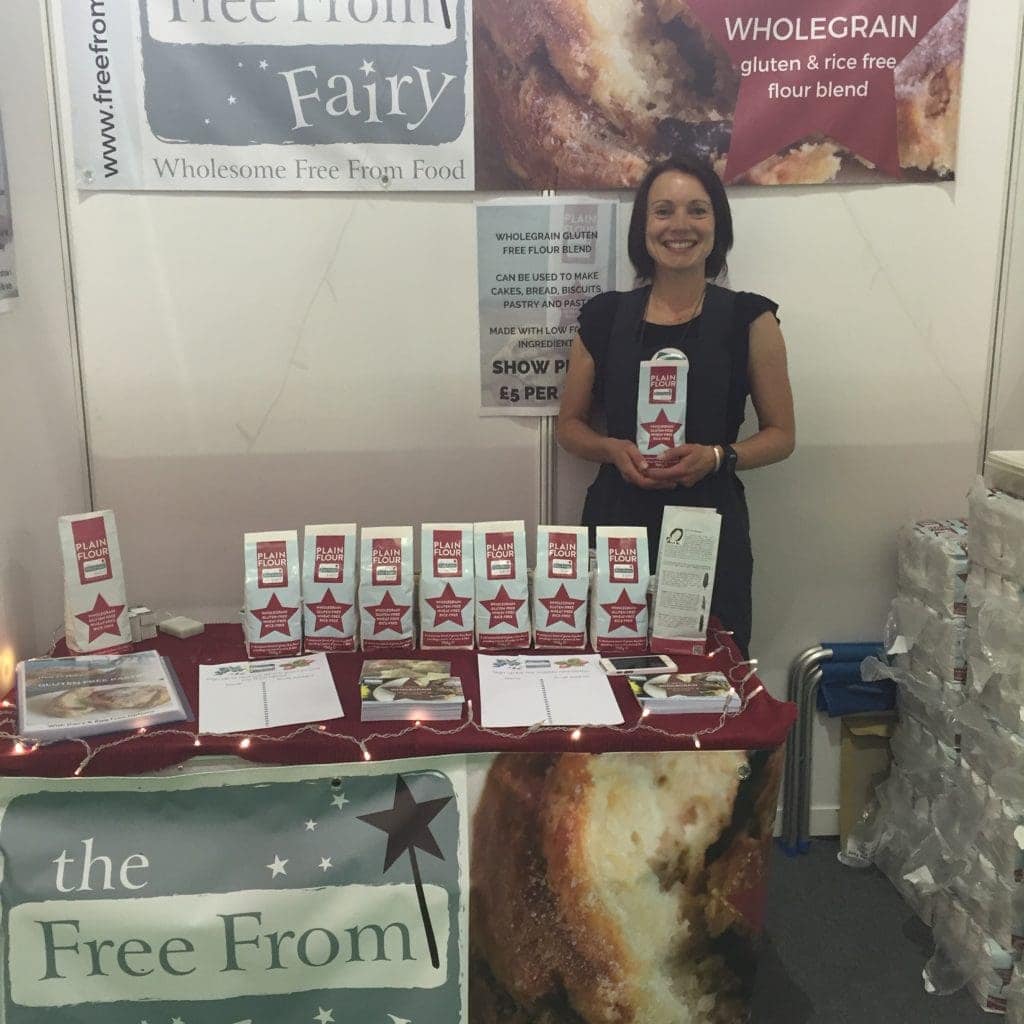 So unless you have been in Timbuktu you will know that this weekend I launched my flour blend…the world's first wholegrain rice & gluten-free flour blend to be precise.
Although I am utterly exhausted I wanted to get down in writing how the launch went and what my impressions were of being an exhibitor at The Allergy & Free From Show rather than a punter.
The weekend was a mixture of highs and lows.  An emotional rollercoaster that saw me beaming from ear to ear and walking down a London street sobbing.
First off, the highs.
For me, getting to meet some of you in person had to be one of the best things ever.  Particular moments that stood out were:
When a mum reader and her two children came by and one of her children had brought me fairy dust that she sprinkled on my shoulder. Oh WOW…you know who you are! You and your girls made my weekend.
Being told by countless people that they had watched my review of the Zero Gluten Baker. I clearly need to be paid for this!
Being told by one reader that she ate my homemade breakfast cereal every morning. Thank you for telling me that!
One reader travelling a long way and overcoming great adversity to come and purchase three bags of flour. You know who you are. Thank you.
Lots of hugs with amazing people.
Someone, probably older than my mum, waiting for ages to speak to me and telling me that she followed my blog and social media channels.
Being asked to do a radio interview for the Food Talk Show on Channel Radio.
Speaking at the Gluten Free Gathering taster event, run by the ridiculously talented Kim McGowan
Meeting some super lovely people who were exhibiting around me.  The wonderful Bina's Bakery (a gluten-free baker), Slightly Different Foods (an array of products for those on the low FODMAP diet with some incredible sausages), Liberty Cakes (wonderful gluten-free and other allergen free cake maker) and the Wow Cake Company (producers of some very scrummy gluten-free baking mixes) all of whom kept me sane throughout the weekend.
Being helped on my stand by a very new, but dear friend who runs Hannah's Heartbeat, fresh out of hospital, in pain, and with a bunch of flowers and a card. Thank you so much.
The wonderful people from Super Grain Pasta helping me to unload all my flour and then take the extra's back to my car and load it in.  They even bought some batteries for my fairy lights when they visited Ikea. Wow. Thank you.
Being approached by a gluten-free bakery in Abu Dhabi for a potential 5 tonne order!
Being approached by a buyer from Hong Kong who wanted to export it there.
Being supported by my wonderful husband and sister. Without you two I would have run home. Thank you so much.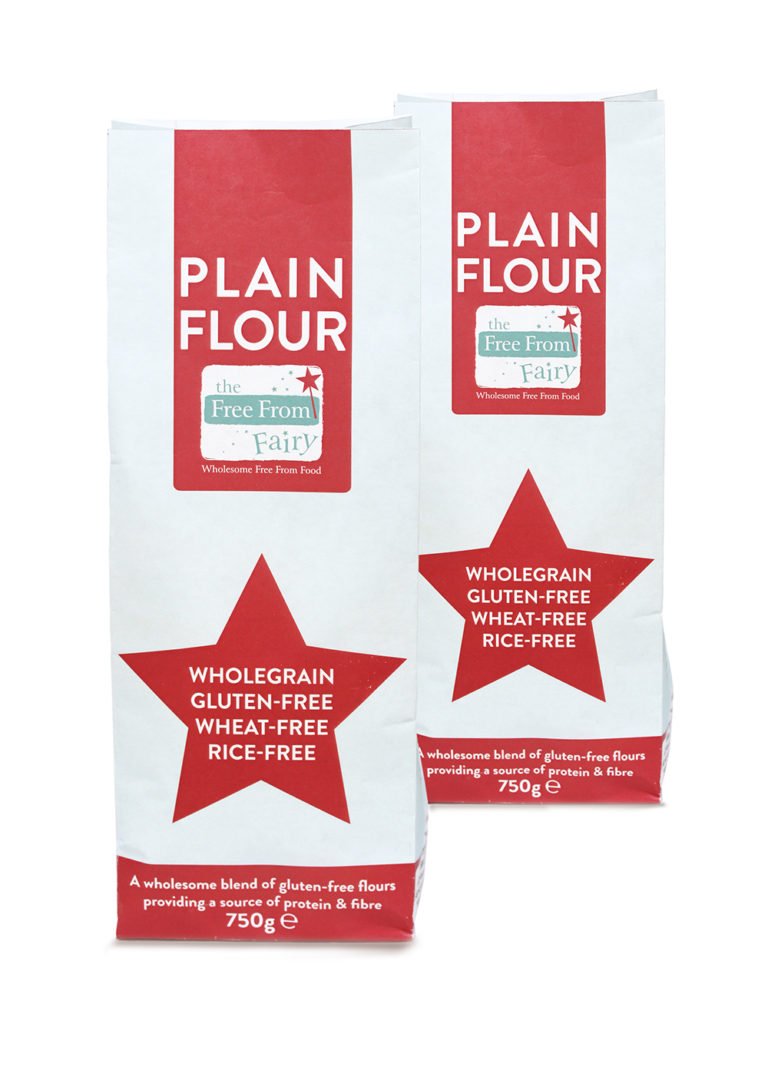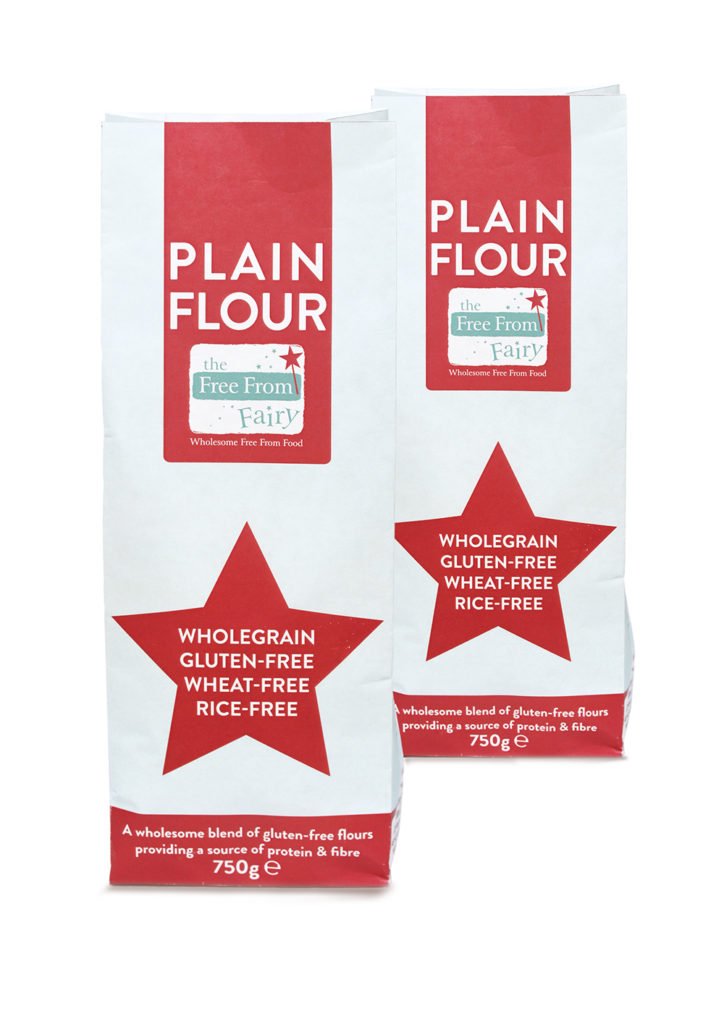 There were some low points:
Waking up in the middle of the night on Thursday in a panic with the realisation that I would need to sell 2 bags of flour a minute to shift the half tonne minimum order that I had at the show.
Looking at my watch at 10.30am on Friday morning, half an hour after doors had opened, having not sold any flour and knowing that point number one was never going to be achieved.
Sleeping fitfully, worrying endlessly about how I would ever get all the left over flour home.  Something that I had not thought about before the show because I knew I would never attend if I did.
Missing my children…
Leaving my sister's house on Sunday morning, sobbing and dragging my feet at the thought of having to try to sell more flour (I am not a natural sales person).
Being endlessly ignored by the hoards of people running past my stand to either visit the toilet (opposite) or the Vegan show (right next door).
People visiting my stand, letting me speak to them for ages about my flour, grabbing handfuls of my sample star biscuits and then walking off as they told me they were not even gluten-free.
People diving at my biscuits and walking off before I could even give them a flyer. Did they know how long it had taken me to make them and the pain my fingers suffered for cutting out such tiny stars?!
However, all of the low points were over shadowed by the high points and once the car was loaded to the rafters with its maximum capacity I knew I was done.
My lasting memory will be of all the little children who visited the stand with awe in their eyes and joy in their faces.  It is for them, and my own children that I entered this adventure, and as I think about them I have tears falling slowly down my cheeks.
If nothing else comes of this little experiment I can say that at least I tried to make a difference to the health of others who have to avoid gluten.
In the next couple of days I will be opening an Ebay or Amazon shop, linked to from here.  If you are interested in buying my flour then I am delighted.  Please drop by in a couple of days.
Thank you again for all your support.  Wow.  What a launch. Now I must concentrate on Pickle's upcoming birthday this Wednesday!