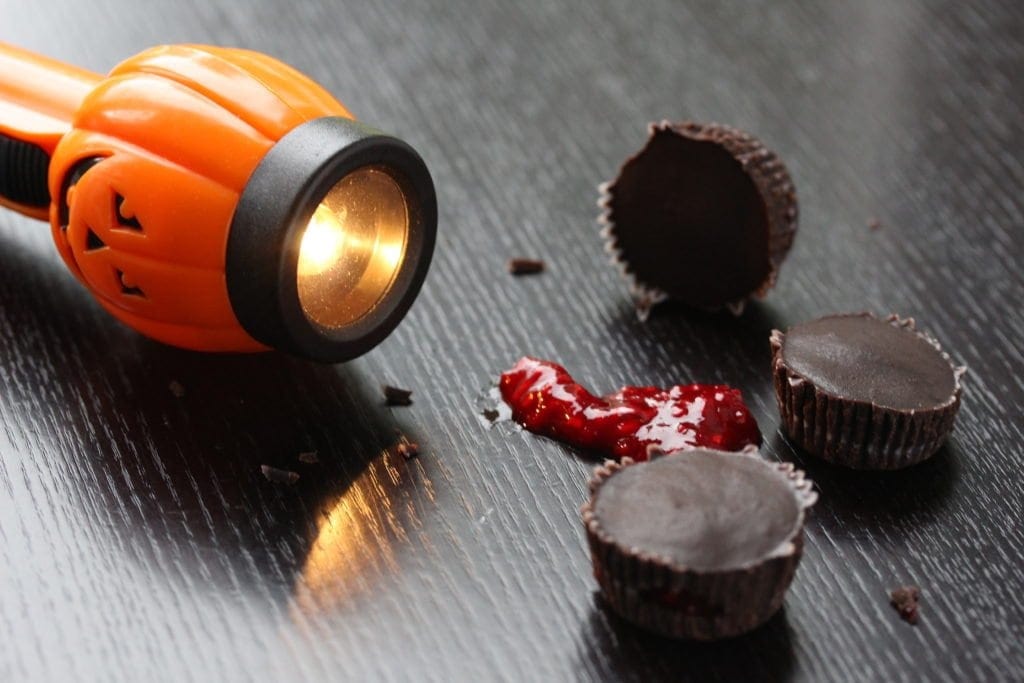 It's a peculiar day…
The air is still after yesterdays storm and tiny, lazy drops of rain fall from the sky. The weather seems to be reflecting my mood; calm yet unenthused…happy yet sad.
We're currently applying for secondary schools for 'Roo' and today we found out that her best friend got into the grammar school she had applied for. At the same time, I continue the fight to try and get 'Roo' into the school I want her to go to. I'm not getting very far but I won't give up!
Add to that a van that failed it's MOT in many ways and a call from the garage at 8.30am this morning to say that the exhaust I had bought (at great expense online), didn't fit…
And you get the picture of my mood reflecting the somewhat unexciting weather.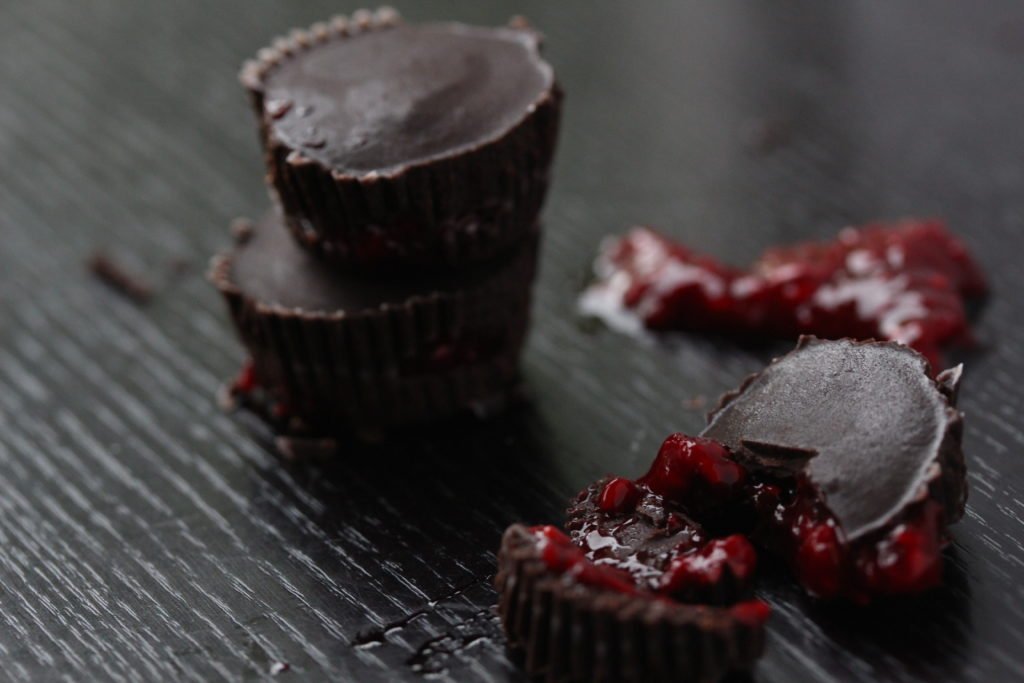 Anyway, I started creating these dark chocolate raspberry 'blood' chocolates last night.. It was late and my patience was low.
I made the chocolate and the sauce and layered them together, knowing instantly that it wasn't going to work.
The chocolate merged with the raspberry sauce in a halloween nightmare mess. I should have taken photos to make you laugh but I was too embarrassed.
Instead I set about making them again (once the van situation had been sorted. Is it me, or is life often about fire fighting rather than planning?!).
This time I made the chocolate and the sauce and froze each layer for 10 minutes before adding the next one.
The result? Perfect dark chocolates filled with raspberry 'blood'.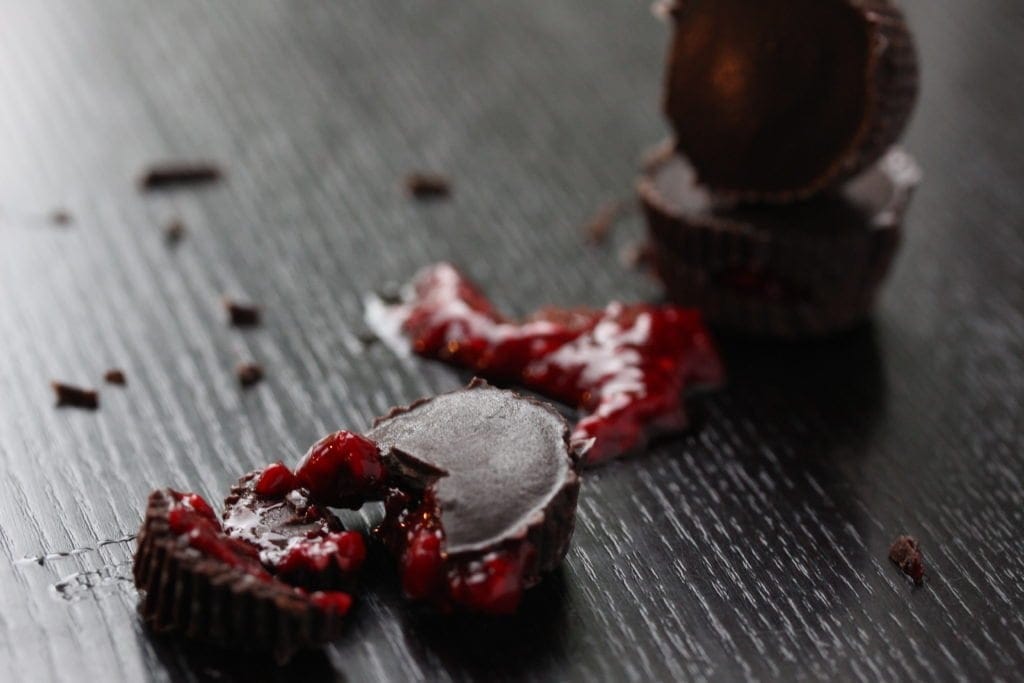 I can take no credit for the idea. It came from a blog called Elephantastic Vegan. If you don't fancy making your own (very simple) refined sugar-free chocolate then follow her recipe. She uses shop bought baking chocolate.
If you'd like to make my simple almost guilt free chocolate then here's the recipe…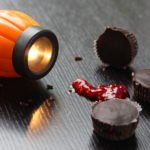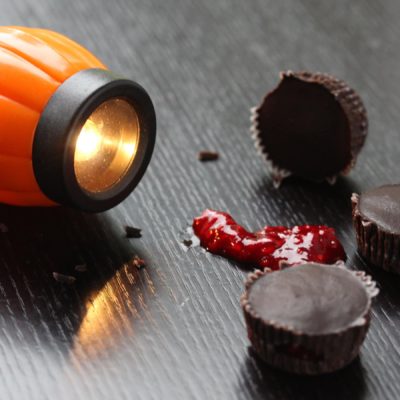 Raspberry ('Blood') Chocolates
Gluten-Free, Dairy-Free, Egg-Free, Nut-Free, Soya-Free, Refined Sugar-Free, Vegan
Ingredients
For the chocolates:

65

g

coconut oil

40

g

cacao powder

25

g

coconut cream

or the thick part of a tin of coconut milk

1

tbsp

runny honey or maple syrup if vegan

1

tsp

vanilla extract

For the 'blood' sauce:

100

g

frozen raspberries

Honey or maple syrup to taste
Instructions
First, make the raspberry sauce by bringing the frozen raspberries to the boil in a small pan and boiling them for around 3 minutes until a thick sauce is created

Sweeten to taste

Remove the raspberry sauce from the pan and place in the fridge to cool

Next add the coconut oil to the same pan (no need for washing up!) and leave it to melt

Once melted remove from the heat and add the other ingredients. Stir until smooth

Using small petit four cases (I used two together to add to the strength) on a baking tray place a small amount of liquid chocolate into the base of around 15 cases

Place in the freezer for 10 minutes

Remove from the freezer and add a small amount of raspberry sauce

Freeze again for 10 minutes before adding a small amount of melted chocolate to the top and freezing until set
Once again, it forms part of a 'challenge' I'm working on with other members of the Free From Comms Collective (a group of food bloggers who work together). You'll find all their fabulous 'free from' halloween recipes by clicking on the links below, or search #FreeFromHalloween across social media…
Nathalie at Intolerant Gourmand
Rebecca at Glutarama
Emma at Free From Farmhouse
Mel at Le Coin de Mel
Midge at Peachicks Bakery
Chloé at The Adventures of an Allergy Mummy
Laura at Dairy Free Kids
Grace at Eats Amazing
Reneé at Mummy Tries
Sarah at The Gluten Free Blogger
Kate at Gluten Free Alchemist
If you like this chocolate recipe why not check out my homemade mint chocolate here.
Pin this recipe so you don't lose it: