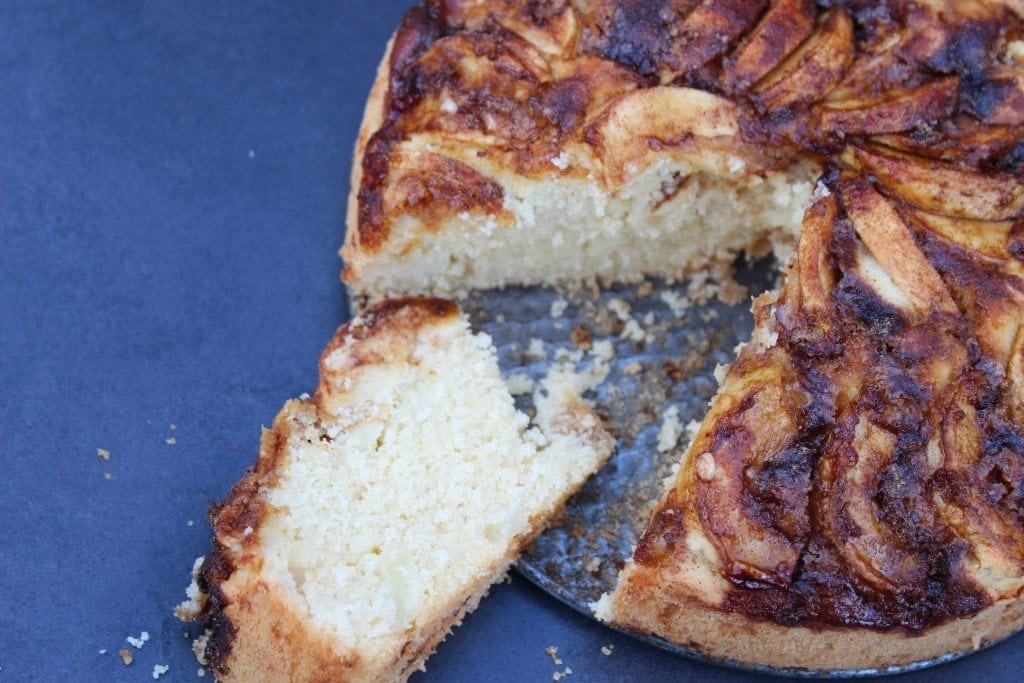 OK it's official! I am crazy.
Some of you will know from my last couple of posts that I was asked to design a two course meal to include Grana Padano cheese.  Now in my head I thought that I didn't need to include that kind of cheese in a pudding and merrily developed a beautiful freefrom frangipane tart.
On Friday I discovered that in actual fact, the desert would have to include the cheese too if it were to be entered into the competition it was designed for!
So, back to the drawing board I went.  It had to be Italian…which rulled out many options in my head.
Finally I came up with an Italian apple torta with a twist.  We all know how well cheese and apple go together.  And sweet digestive biscuits and cheese too.  Hence the cake with apple and cheese was born!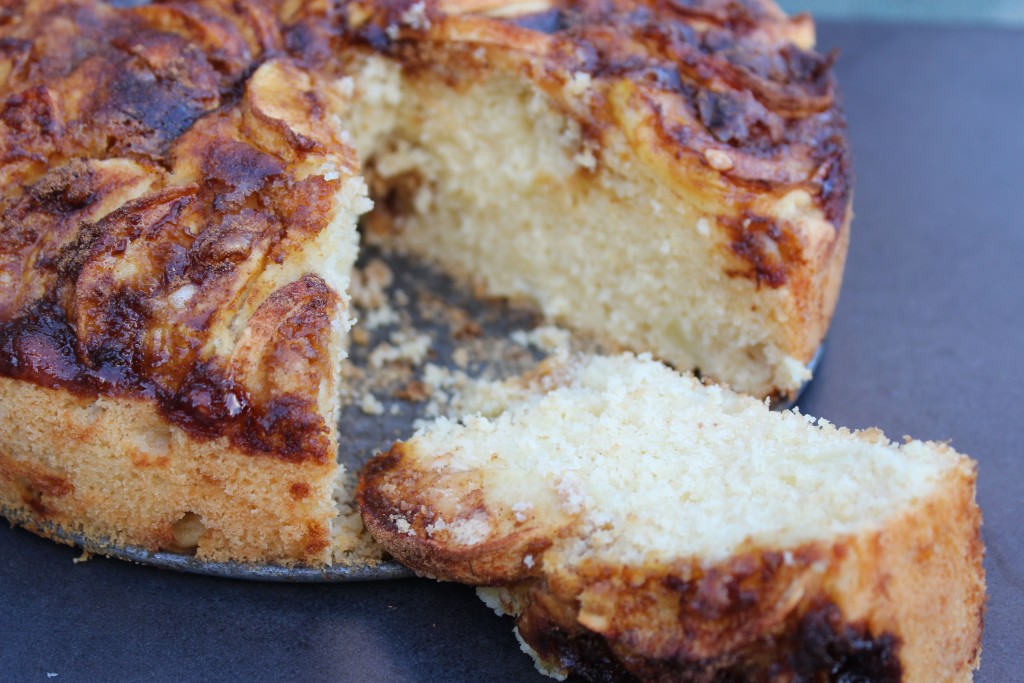 Having decided what I was going to bake I found that I had no apples left!  Thanks to Facebook and a wonderful community of people who live around here, within a few hours I had a bag of freshly picked apples from a lovely friends garden!
So here it is…my second desert entry into the Francesco Mazzei – 'Top Chef' Blogger Competition!
Don't be put off by the cheese.  It isn't 'cheesy', and my cheese hating daughter loved it!  The Grana Padano just adds something to the cake that makes it rather special…you get the sweet hit of apples and sugar combined with the salty flavour from the cheese.  It is neither overly sweet, nor savoury.  I can't describe it…you'll just have to try it!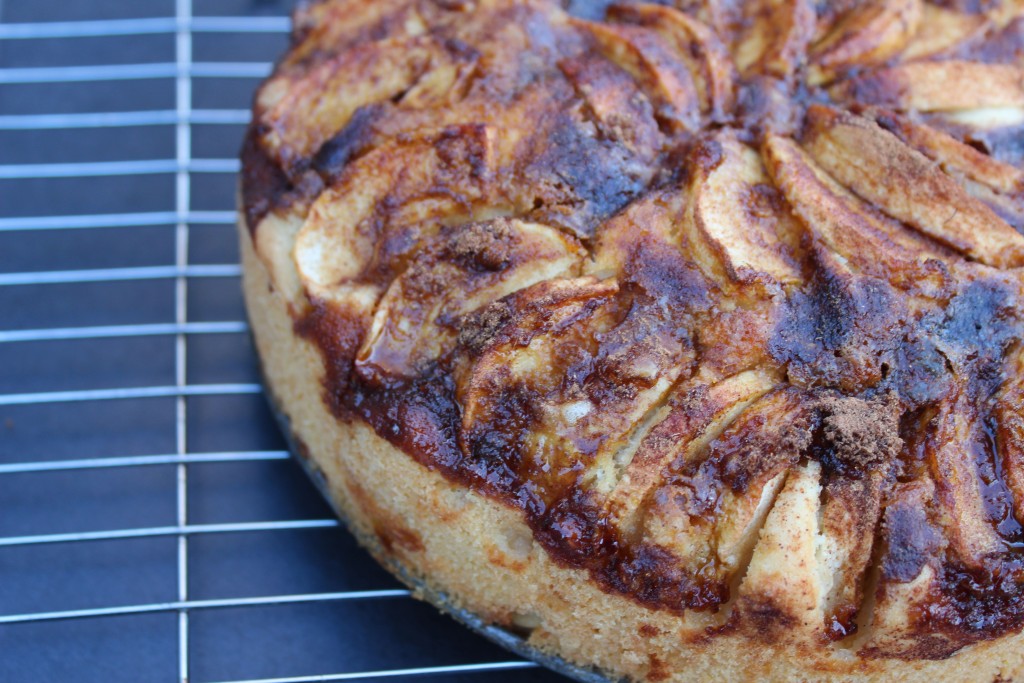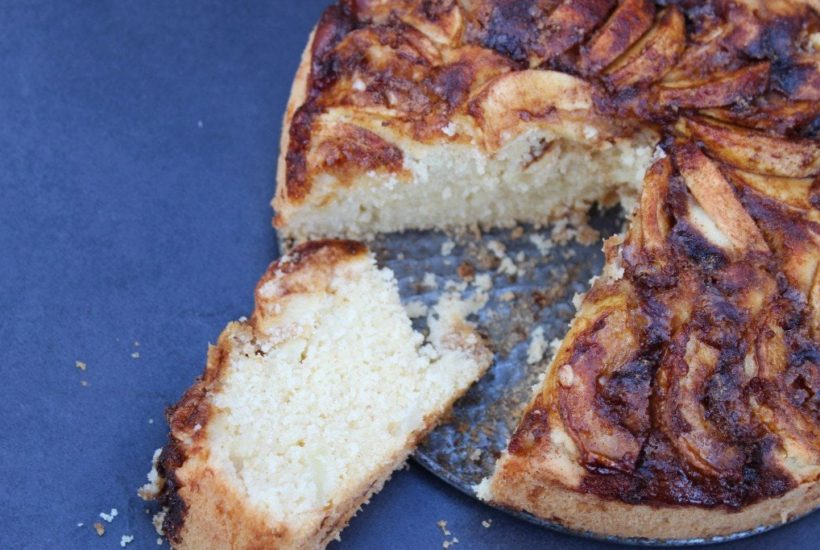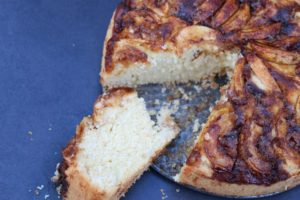 Italian Apple Torta With A Twist
Gluten-free, Low sugar
Ingredients
100

g

butter or margarine

100

g

soft brown or demerera sugar

3

eggs

200

g

gluten-free plain flour

50

g

ground almonds

3

tsp

baking powder

1

tbsp

ground flax seeds

1/4

tsp

xanthan gum

125

ml

milk

1

tsp

vanilla extract

40

g

Grana Padano cheese

-

finely grated

4

sweet eating apples

-

peeled

For the topping:

1

tsp

cinnamon

2

tbsp

soft brown or demerera sugar
Instructions
Beat together the butter or margarine and sugar until light and fluffy

Add the eggs and continue to beat for a further minute (don't worry if the mixture separates, it will come back together)

Add the flour, almonds, baking powder, ground flax seeds, xanthan gum, milk, vanilla extract and finely grated cheese and beat together for a further minute.

Chop half of the peeled apples into small chunks and add them to the batter.

Carefully stir, then pour into a greased round 21cm tin

Slice the remaining peeled apples and arrange in a concentric pattern on the top.

Finally sprinkle with 2tbsp sugar mixed with 1tsp cinnamon

Place in a pre-heated oven at 200 degrees (180 degree, fan) for 40 - 45 minutes until a tooth pick comes out clean.
This is part of my entry into the Francesco Mazzei – 'Top Chef' Blogger Competition.  I was provided with some ingredients and a Supermarket voucher to undertake the challenge.
Pin the recipe for later…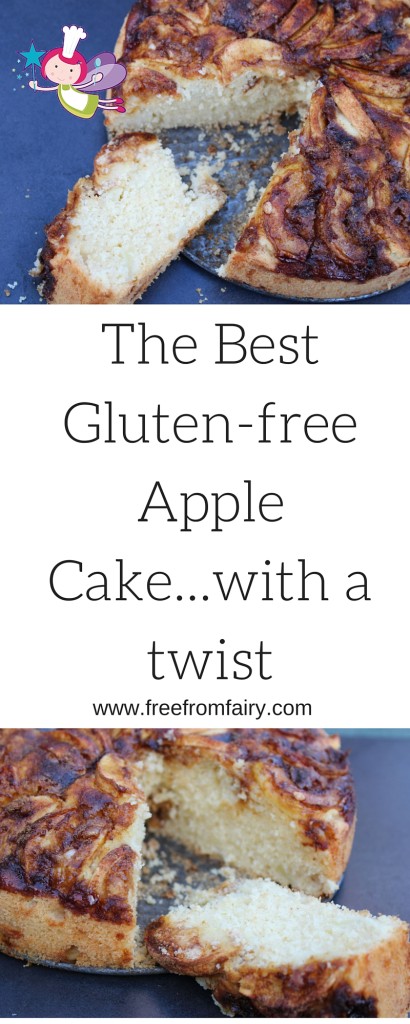 I shared this with: