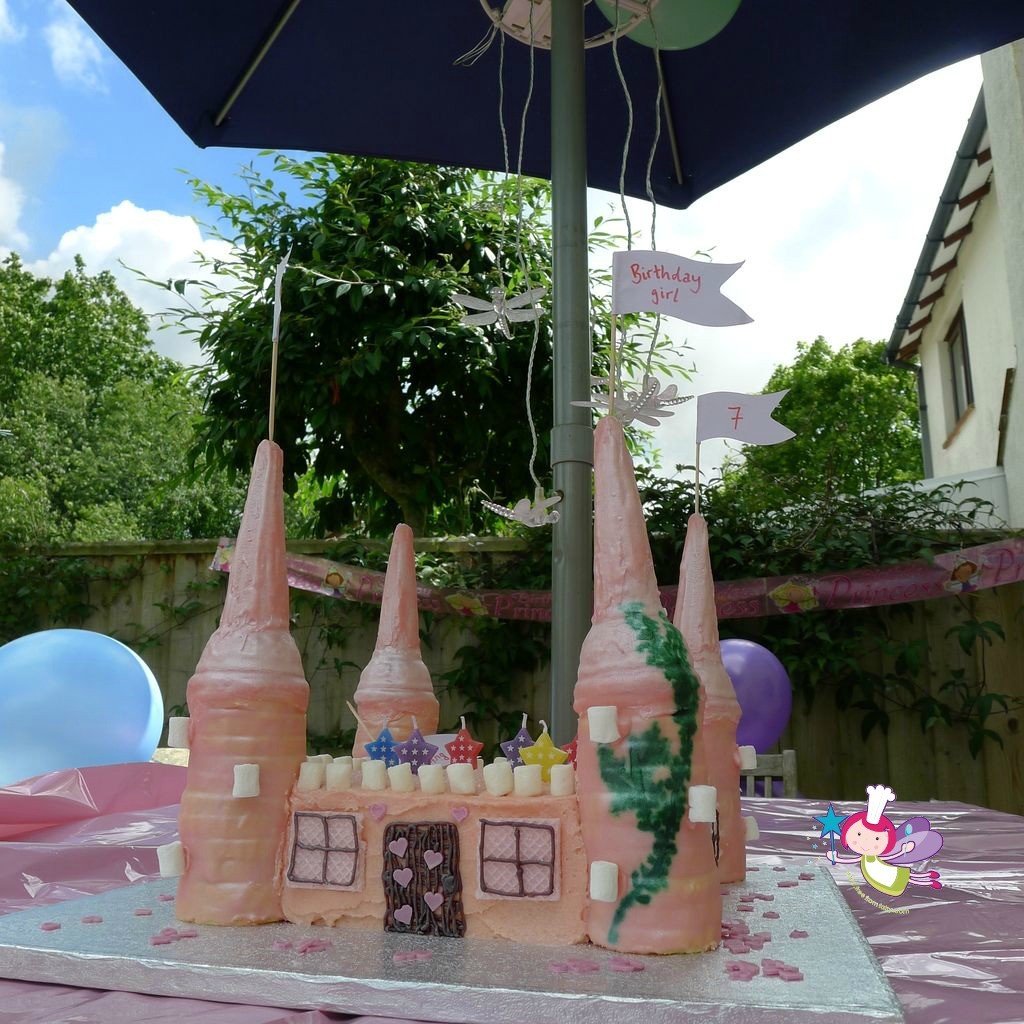 My little girl is getting bigger!  She turns 7 a week today, but we had to have her birthday party yesterday because we will be camping next week!
I am feeling pretty exhausted after two parties in two weeks so will keep this short!
I got the idea for this cake from Mum on the Brink.
My daughter requested a castle cake so I frantically started looking on Pinterest for something simple that wouldn't be too taxing for me (being an amateur cake decorator!).
The instructions from Mum on the Brink are brilliant and I copied her idea of using a stack of biscuits to make the towers, but I made my biscuits.
I used my trusty recipe for jammie dodgers again, but this time cut them out exactly the same size as the Barkat ice cream cones that I had bought for the spires.
I 'glued' them together using the icing from my iced gems.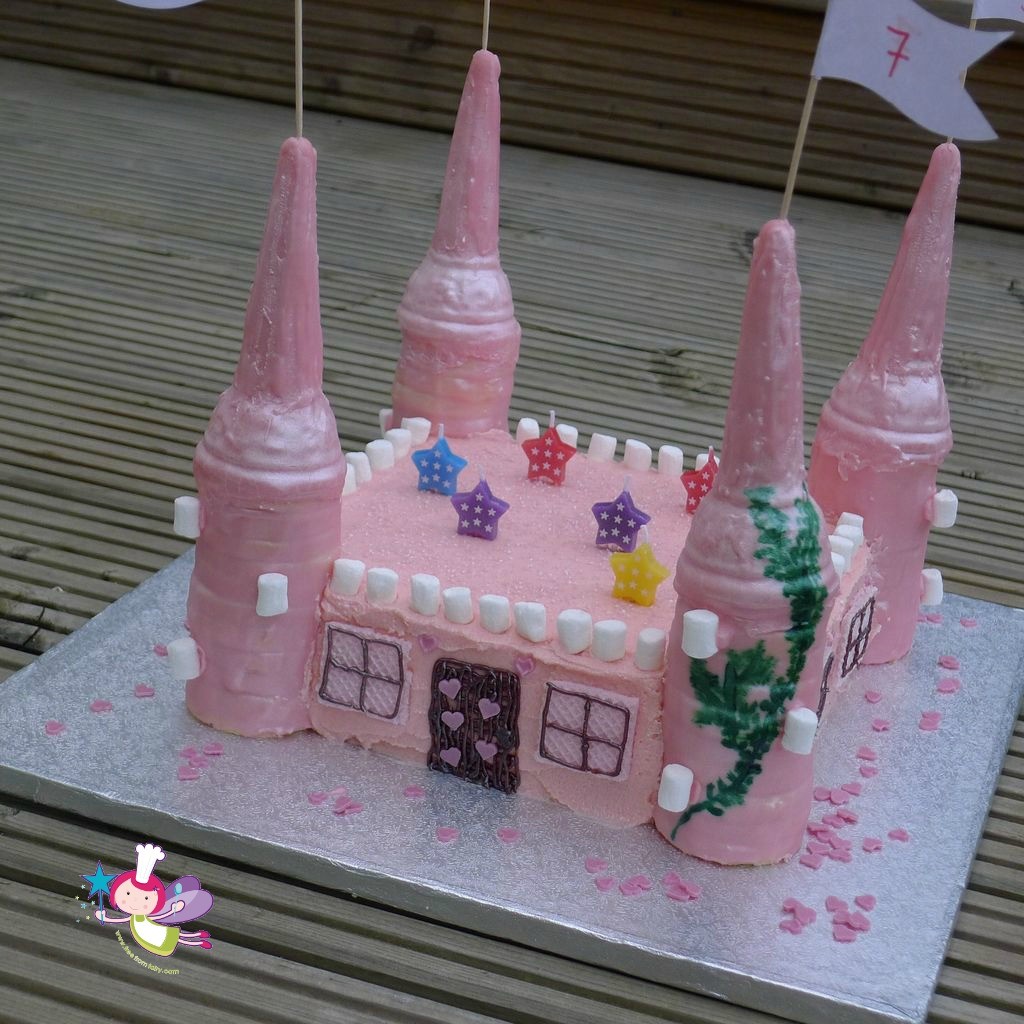 Rather than cover the biscuits in butter icing, I opted to use the icing from my gluten free iced gems recipe.
This sets hard and meant that the biscuits were not wasted by going soggy.
It also meant that I could do this step a few days in advance making the whole cake a lot easier to put together.
I kept the stacks of biscuits covered in icing in my oven (since it is so hot I haven't been using it and it meant that the biscuits were not seen!), along with the iced ice cream cones, 'stuck' to the stack of biscuits with the same icing.
I baked my cake using my basic sponge recipe and made it vanilla as requested.
I did a double quantity of the mix and baked it in a square pan.
In hindsight I would have made it in a smaller tin but I didn't have one!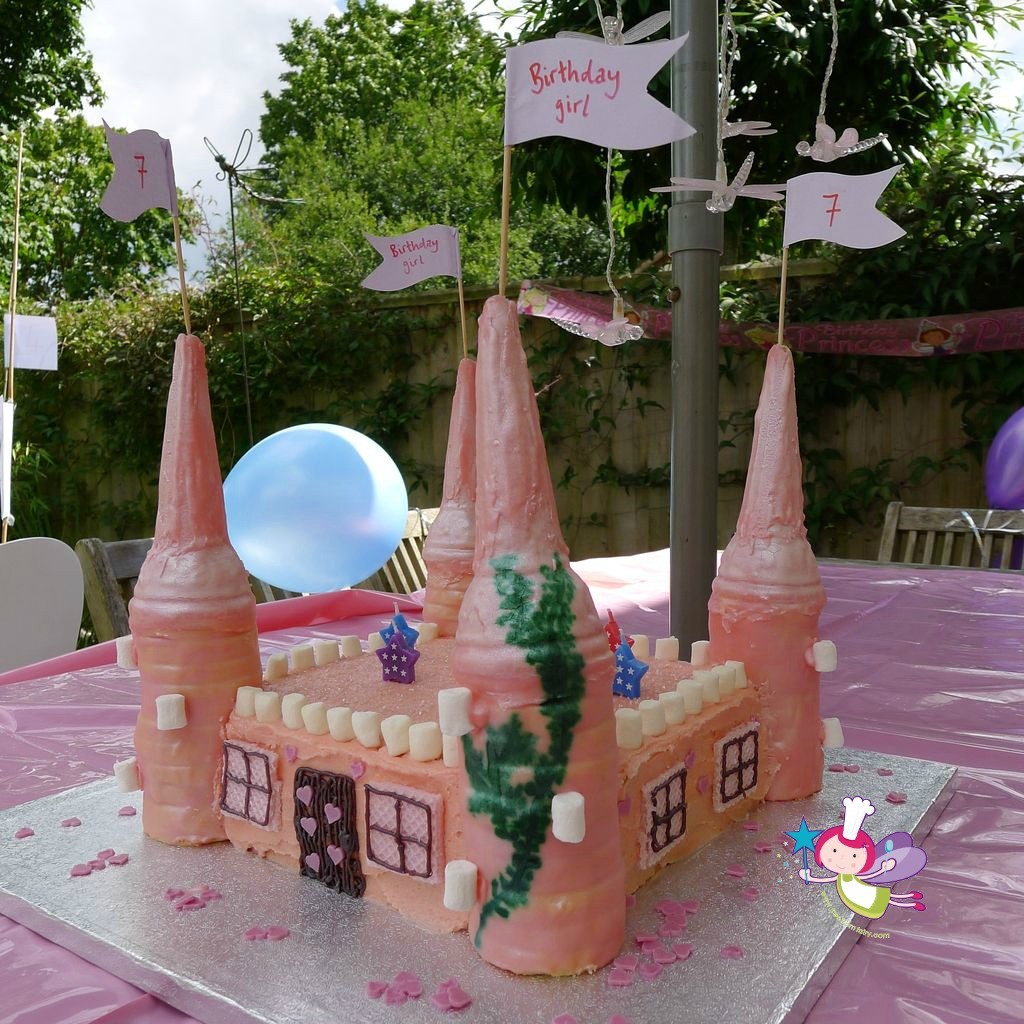 When cool, I sliced the cake in half and filled it with homemade jam.
I then used my 'butter icing recipe' that you can find here, to cover the cake…tinted with some red gel colouring.
I used mini-marshmallows for the little windows.
The door was made from squirty chocolate icing that I had knocking around in the cupboard, and the big windows were made with Pink Panther pink wafers.
I painted a 'plant' on one tower with gel food colouring!
Finally I used Dr Oetker silver shimmer spray to give it some shine!
I had one very grateful and happy little girl and a super easy cake to make!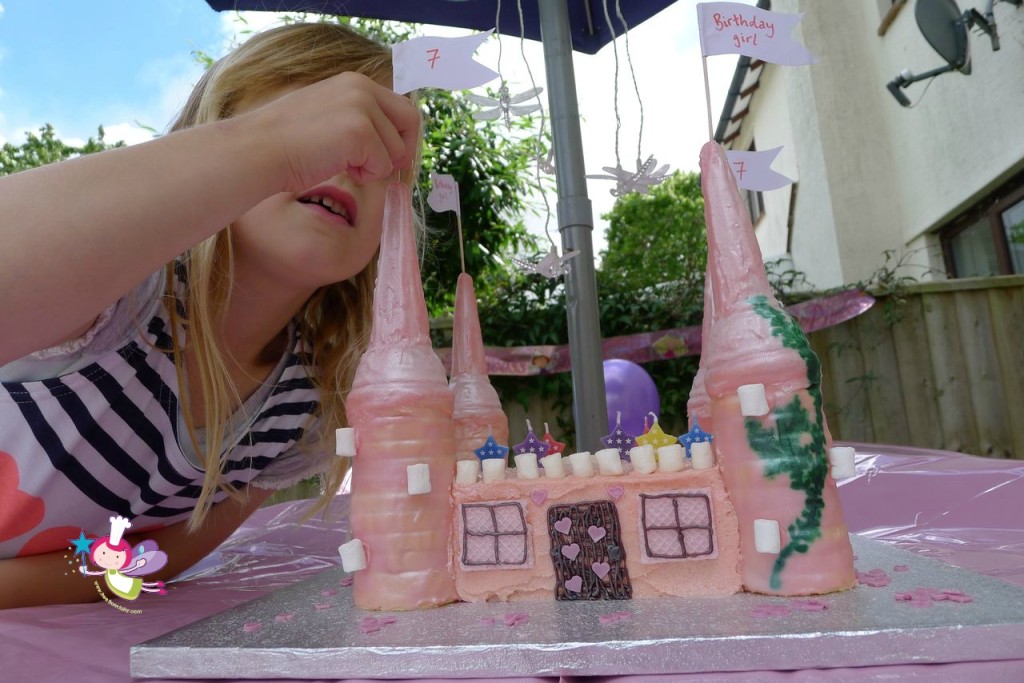 I shared this with: