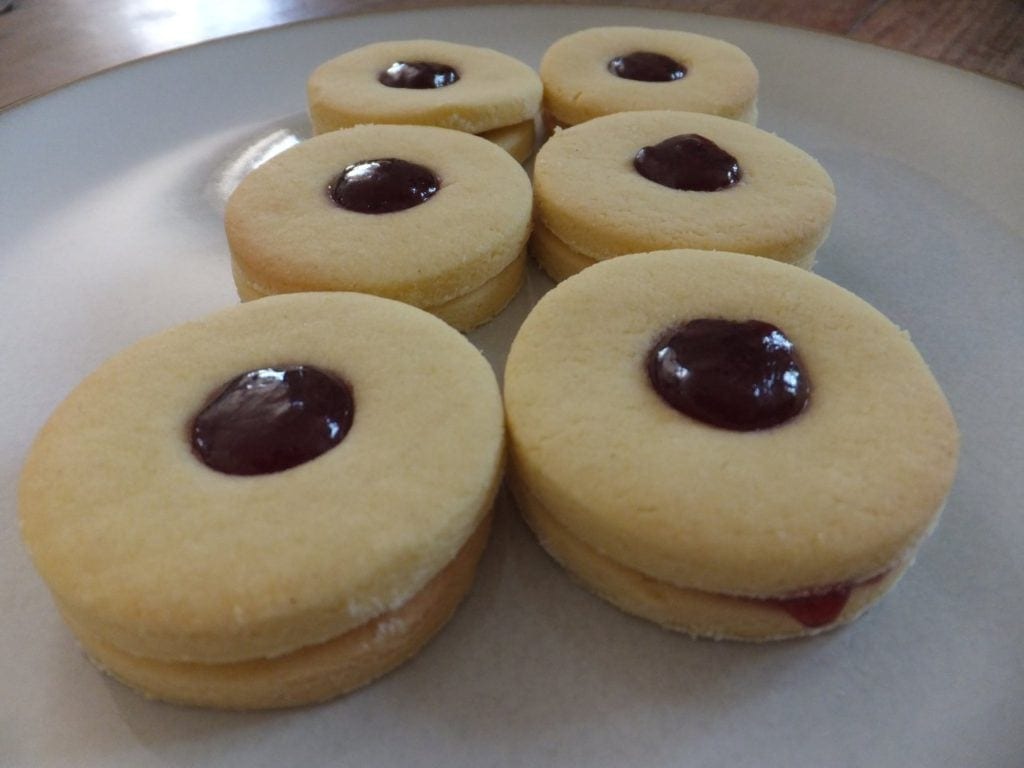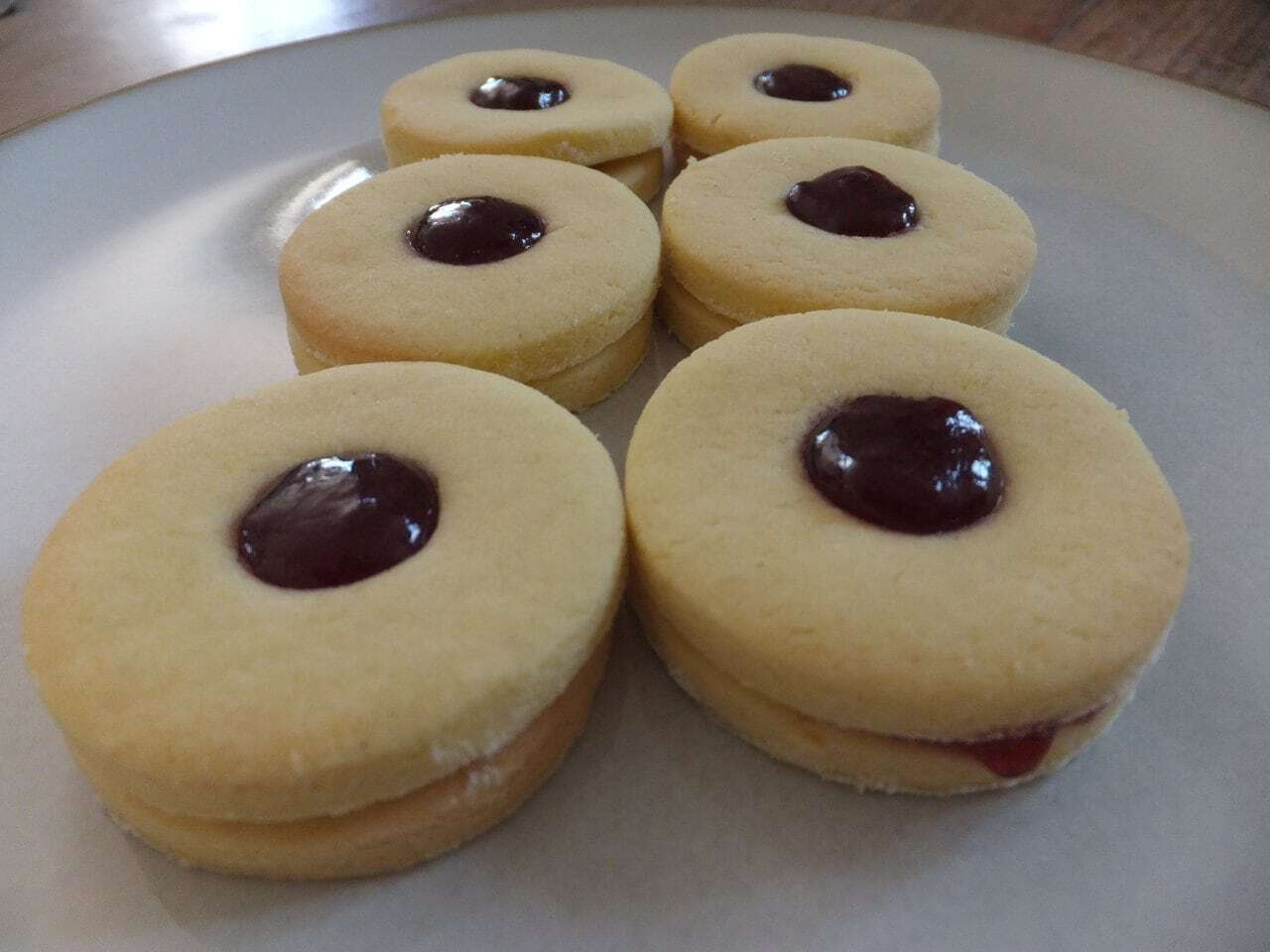 It has been a flurry of activity over the last couple of days while I prepare for my son's birthday. Although he has no issues with food I have to make everything gluten and dairy free so that for once, his sister can eat everything at a party!
So far I have made gingerbread men with my recipe that you can find here. I have also made a dark chocolate and toffee version of my M&M cookies (not strictly dairy free but as my lo can cope with a tiny bit of dairy I put 4 toffee's cut up in these because she loves them!), scones, birthday cake (not revealing what that is going to be until the BIG day…I know, I bet you are holding your breath till I post that one!!!! ha ha) and these little wonders…jammie dodgers. The gluten-free jammie dodgers that you can buy are dairy free but unfortunately contain gluten-free oats which don't seem to agree with my daughter. So…I made these and for once, I am pleased with something I have done!! They are so easy to make. The recipe below makes a huge amount so I have frozen half of the dough and made the other half up for the party.
This recipe will make 40 48mm biscuits. Half the recipe if you want less or freeze some of the dough.
Just remove from the freezer and leave at room temperature for approx. 1 hour until soft enough to roll out!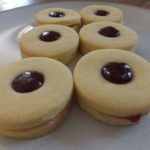 Jammie Dodgers: Birthday Baking And My New Favourite Biscuit!
Gluten-free, Dairy-free, Nut-free, Soya-free
Ingredients
250

g

dairy-free margarine

or butter OR 200g softened coconut oil plus 6 tbsp water

140

g

icing sugar

1

tsp

vanilla extract

1

large egg yolk

440

g

my wholegrain plain flour

or 470g Doves plain flour

1

tsp

xanthum gum

Seedless raspberry jam
Instructions
Put the fat and icing sugar in a mixing bowl and beat together with an electric whisk until pale and fluffy (about 1 minute).

Add the vanilla and egg yolk and beat for a further minute

Add the xanthan gum and mix well to combine then add the flour (and water if you are using coconut oil)

Work into a dough, kneading it a bit to bring it into a smooth ball

Flour a clean surface and knead the dough until smooth

Roll the dough out to a thickness of about 3mm. Using a 4-5cm cutter cut out an even number of circles. Using a smaller cutter, or a piping nozzle (for icing!) cut a small hole in the middle of half of the biscuits.

Transfer the biscuits to well greased or lined baking trays ( I used 2 for half the mix). Don't worry about spacing them out because they do not grow!

Bake in a pre-heated oven for 10 minutes at 190 degrees of 170 degrees (fan oven).

Remove from the oven and place a small dollop of jam in the centre of the whole circles. Stick a biscuit with a hole in it, over the top.

Place back in the oven for a further 2 minutes.

Transfer the biscuits to a wire rack after a few minutes and allow to cool before eating them. Yes, wait for them to cool! I couldn't wait either so I don't know why I am saying that!

Admire your work and wait for the squeals from the kids when they see them!