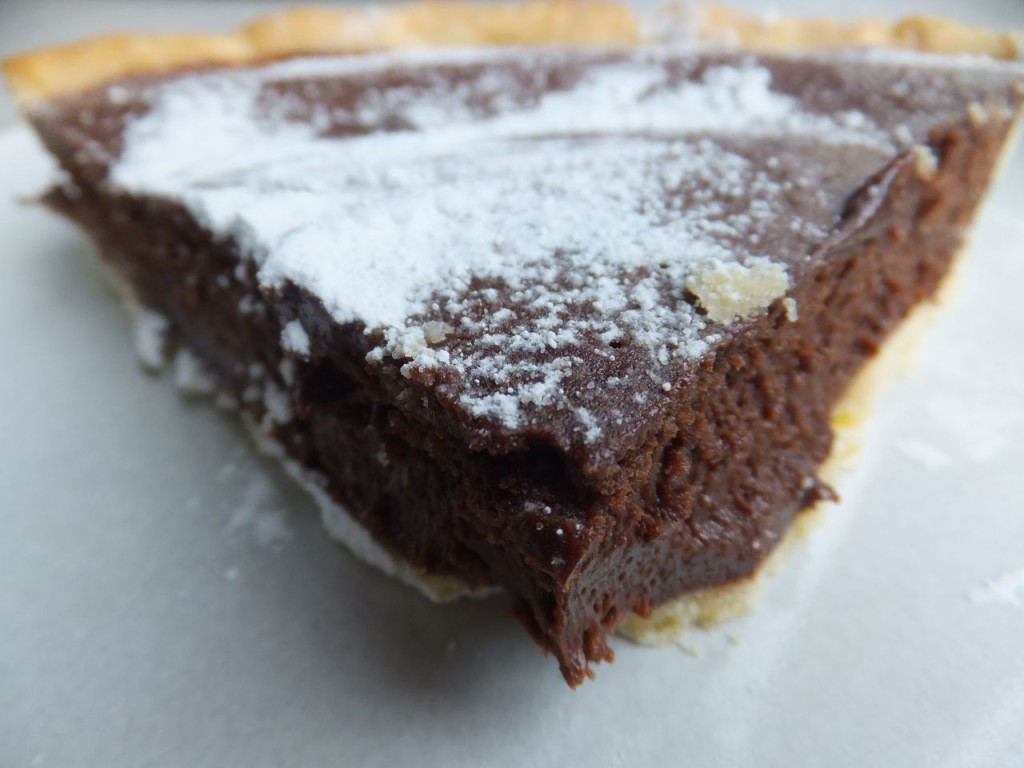 It is dull and dreary today, quite a contrast to the beautiful sunny weather we have been having of late.
The kids are tired and grumpy and the mornings have gone back to being too dark for me to want to drag myself out of bed!
But, on the bright side I have some fabulous news for you.
At the weekend we had some friends over for supper.
We don't do 'dinner parties'…but prefer to get friends over for stress-free meals that everyone can enjoy…including me!
To keep everyone going while the fish pie cooked I tried making some pancetta and parmesan choux pastry balls.
Being my first attempt at adapting a choux pastry recipe to be gluten-free, they didn't quite turn out as planned.
They were tasty none-the-less (now you see why I don't do dinner parties…what is the fun in having to make perfect food?).
For pudding I made an adaption to Mary Berry's chocolate fondant tart so that it would be gluten and dairy-free.
I find that Mary's recipes adapt really well and this was no exception.
Next time you have friends round for supper give it a try.
It is an easy stress-free pudding that looks good and tastes amazing.
Oh, and nobody knew it was gluten and dairy-free until I told them!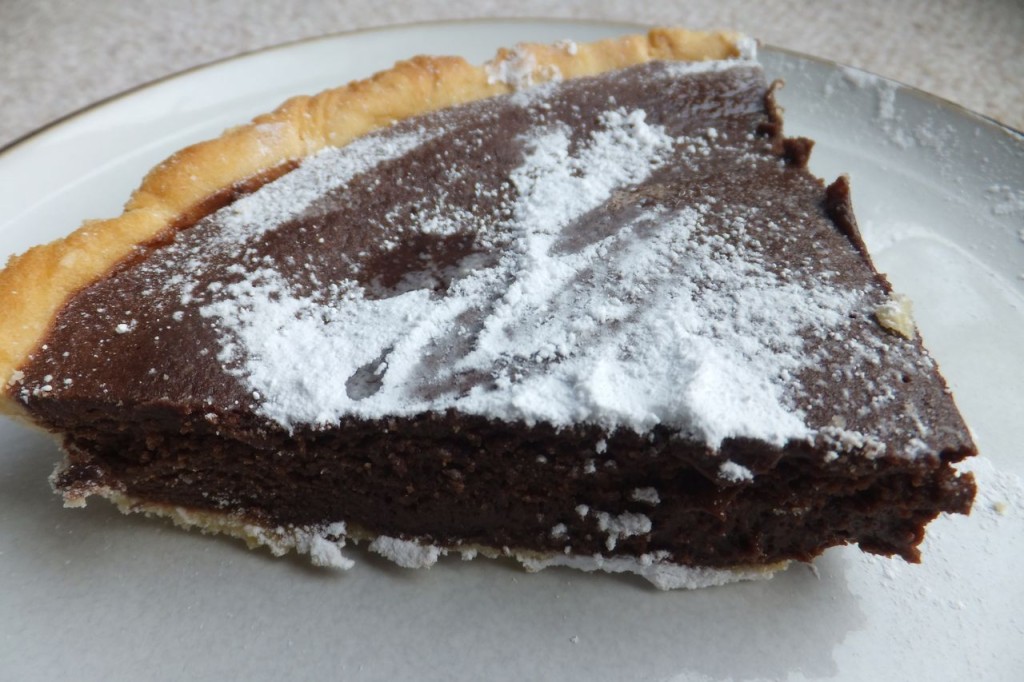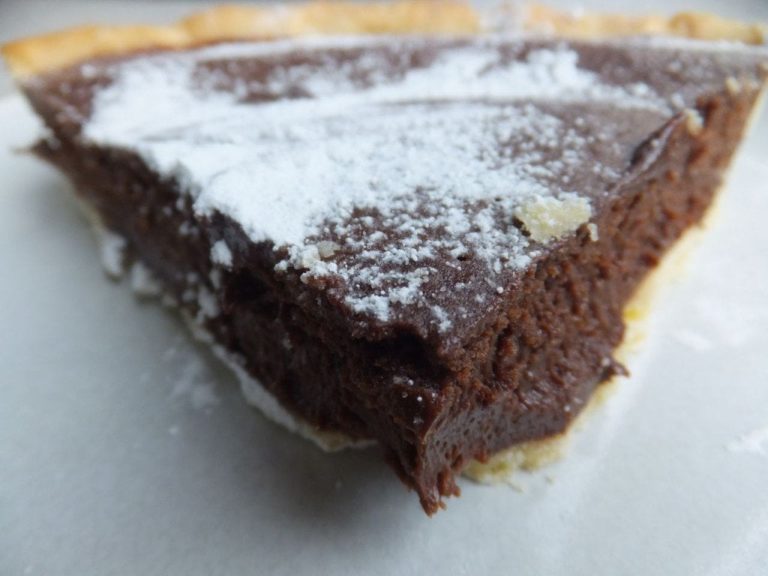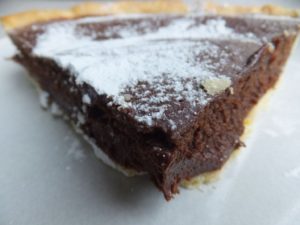 Gluten-free, Dairy-free Chocolate Tart
Gluten-free, Dairy-free & Nut-free
Ingredients
For the pastry:

200

g

plain gluten-free flour

-

I my wholegrain blend

50

g

Trex

-

solid margarine

50

g

dairy-free margarine

-

I use Tesco or Sainsburys own soft spread but it does say may contain traces of milk…

50

g

white sugar

1

egg

For the chocolate filling:

100

g

dairy-free margarine

150

g

dark chocolate

-

70% cocoa or more - check ingredients carefully

150

g

granulated sugar

75

g

plain gluten-free flour

6

medium free-range eggs
Instructions
For the pastry: Place the flour and margarines into a large bowl and, using a knife or fork, mash the butter into the flour until you have fine breadcrumbs

Add the sugar and mix through

Add the egg to the mix and bring together to form a dough. If you need to, add a tiny bit of cold water to bring it together. I didn't need to but it will depend on the flour you use

Wrap in cling film and chill for 20 minutes before using

Flour the surface well before rolling out to slightly larger than your flan tin. Roll the pastry onto your rolling pin and carefully unroll into the tin. If it breaks just patch it up!

Leave to chill again in the fridge for 20 minutes

Remove from fridge and prick all over with a fork. Then line the pastry with tin foil and fill with baking beans or uncooked rice (don't then cook the rice and eat it though!).

Bake for approx. 10 – 15 minutes at 200 degrees or 180 degree fan then remove the foil and bake for a further 5-10 minutes until the pastry is lightly brown and dried out. Set aside while you make the filling.

For the filling: Melt the margarine and chocolate over a low heat in a pan.

Remove from the heat and add the sugar, flour and eggs, one at a time, beating well between each addition.

Place the pastry case in its tin on a baking tray and fill with the chocolate mixture. Bake in the oven for 10-12 minutes until firm on the edges but slightly wobbly in the middle.

Leave to cool then sprinkle with icing sugar before serving.