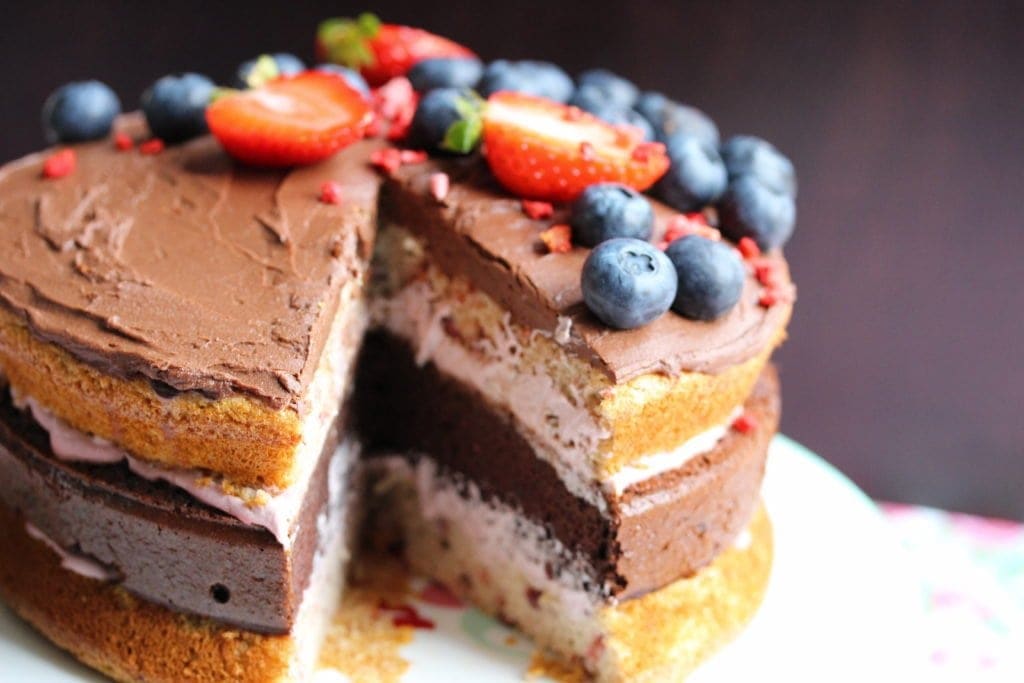 I'm not ashamed to tell you that I am 40.
I'm sure you know that if you follow me on social media because I shouted it from the rooftops (well the top of the Eiffel Tower) on Friday when it was my birthday.
I certainly celebrated in style with a glass of champagne at the top of the Eiffel Tower and plenty of gorgeous food…
When Mr M told me that he was taking me to Paris for my birthday I couldn't believe it. He had kept it secret for months and then finally told me a few weeks ago.
Secretly, I was a little worried about what on earth I would eat.
I needn't have been.
The day after Mr M told me, an article was published in the New York Times about gluten-free bakeries in Paris.
Then, some wonderful blogging friends directed me to posts they had written about gluten-free eating in Paris, while other readers told me of wonderful places they had been to…
Charlotte of Charlotte's Cupcake Corner wrote about gluten-free eating here.
Ceri of Natural Kitchen Adventures also wrote about it here.
A wonderful reader called Maggie also gave me some top tips. She recommended the following places:
Chambelland – a gluten-free boulangerie and patisserie
Helmut Newcake – a gluten-free patisserie
Noglu – a gluten-free patisserie and restaurant (opposite one another)
Cafe Pinson – no wheat, no dairy, all organic and mostly vegan cafe
However, she also gave me the best tip…to eat in traditional French brasseries because they use little if no gluten in their meals.
It was the latter that we opted to do since I am fine with traces of gluten should they get into my food accidentally. I think if we were returning with Roo we might stick to the places listed above, or polish up our French!
I had delicious chicken and chips one night and a steak and chips the following – both in lovely non-touristy little restaurants.
We did make a visit to Noglu (because it was around the corner from where we stayed) and had a wonderful gluten-free baguette. As I no longer eat sugar we didn't visit the other places which I knew would be filled with temptation!
One other huge surprise was our hotel. Not only was it beautiful, but it was in an amazing position in the city and also catered well for my diet (without me even having to say anything).
The hotel was the 34B near Grande Boulevards metro station.
Breakfast was a buffet, and the choice was immense.
Gluten-free bread, cereal and soya milk were all out without me asking for them (and separate from the other choices). Scrambled eggs, vegetables, meats, cheese, yoghurts…you name it, there was plenty for someone avoiding gluten to enjoy (and I managed to avoid dairy pretty well too).
Opposite the hotel was a health food shop too…which had a good section of gluten-free food in case what the hotel provided was not enough.
And…the hotel even provided a free mini bar in the room that you could fill with staples from the health food shop or supermarket (around the corner).
We are now really keen to return with the kids knowing that eating gluten-free in Paris is no problem at all!
Anyway, Paris aside I thought I would share the recipe I created for my birthday cake. I wasn't too keen on the chocolate layer which I made by adapting a recipe in Red Velvet and Chocolate Heartache. It was deliciously moist but it just didn't have enough sweetener in my version to bring out the full flavour of the chocolate. If you followed the recipe it would be wonderful but then it wouldn't be low in fructose (because it contains white sugar).
Alternatively you could make the chocolate layer using this recipe I found on the I Quit Sugar website which looks divine, although admittedly less healthy than mine that which contained butternut squash and banana!
The top and bottom layers were based on the recipe from my birthday cake last year. This time I sweetened it with rice syrup rather than honey (since it is low fructose) and added 20g freeze-dried strawberries. The layers were sandwiched together with my homemade strawberry fondant and topped with chocolate ganache which was the recipe from my chocolate truffles.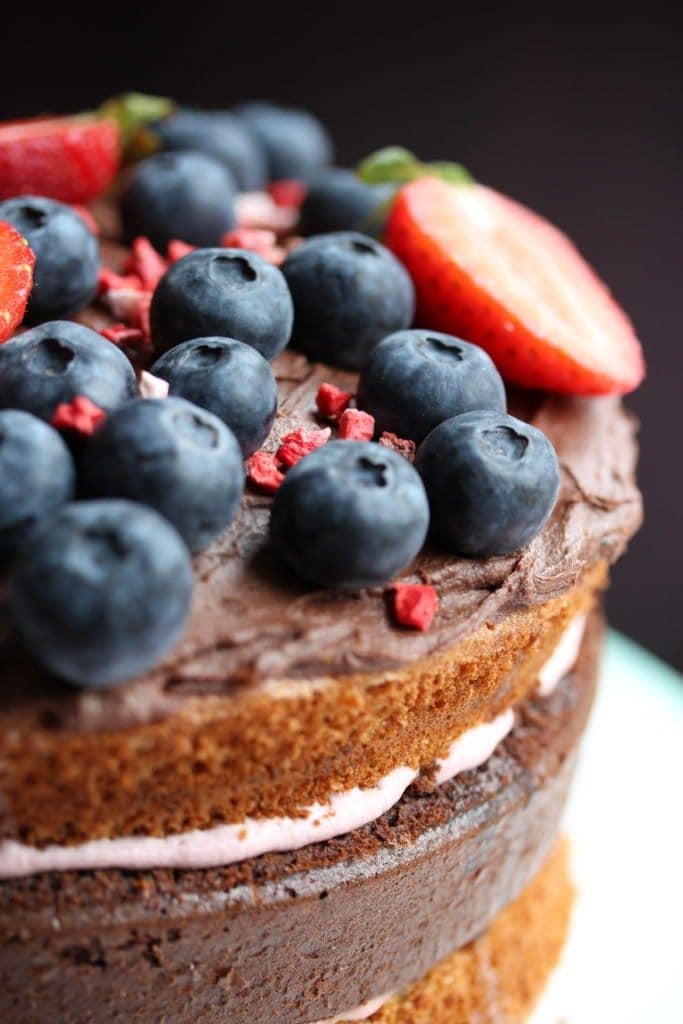 I have to admit to rather enjoying having cake to eat again. I hope I've inspired you to create your own healthier cakes and to go and visit Paris!