I love lemon curd but I don't love the amount of sugar in it. I've therefore created this healthy lemon curd recipe. It's sweetened with rice syrup for a lower fructose version. In addition I use coconut oil rather than butter or margarine to make it dairy free.
This post contains Affiliate links. As an Amazon Associate I earn from qualifying purchases.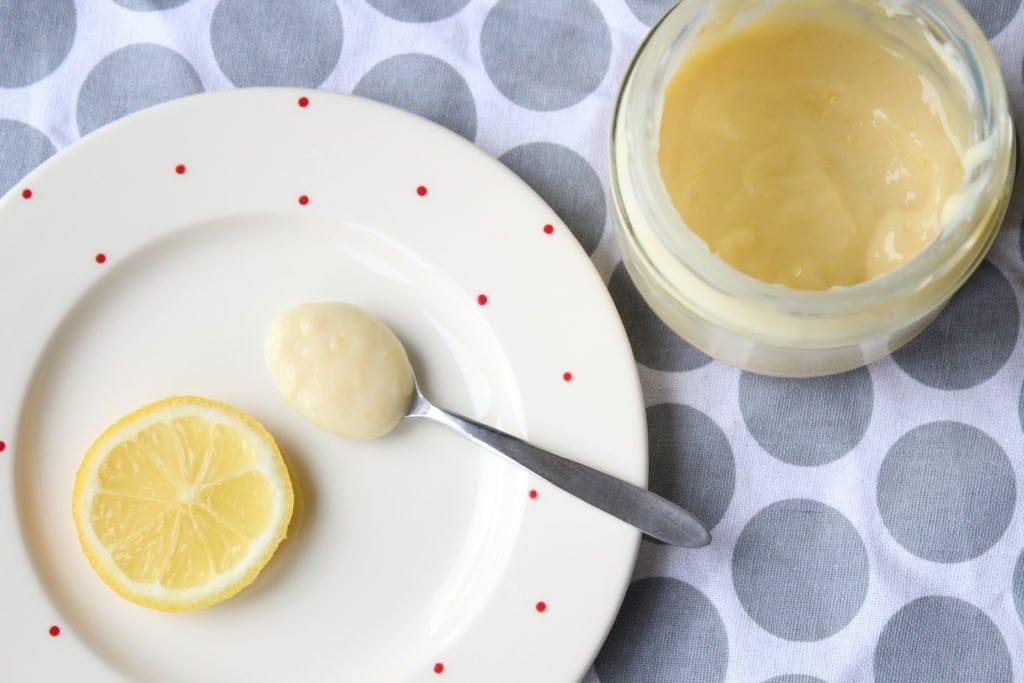 "Mummy's a leader," Pickle announced as he ate his breakfast.
"She's a cooking leader.  We had to fill out a form at school with examples of leaders and I put mummy on mine.  God's a Christian leader." (wow, I got a mention alongside God!)
Don't you just love kids?  That little nugget brought tears to my eyes.
At the grand old age of 40 (yes, today is my 'big' birthday and I've scheduled this post because I'm off to Paris!), someone thinks of me as a leader.  And yes, it is my son, but for my son to think that I am a leader is just about the most satisfying point to be at as I reach middle age.
Being a leader is something that I've only ever dreamt of.
But what if Pickle is right?  What if I am a leader of cooking?  What if I do inspire people to create simple, wholesome free from food?  That's what being a leader is isn't it?  Inspiring people?
I do hope that is the case because that really would be the best birthday present ever!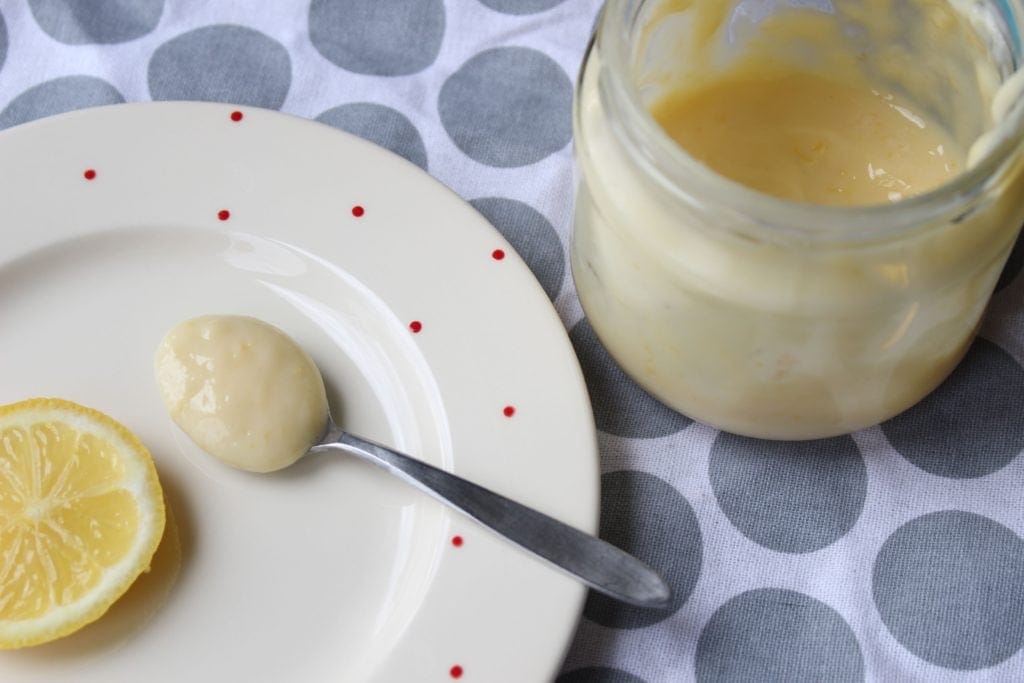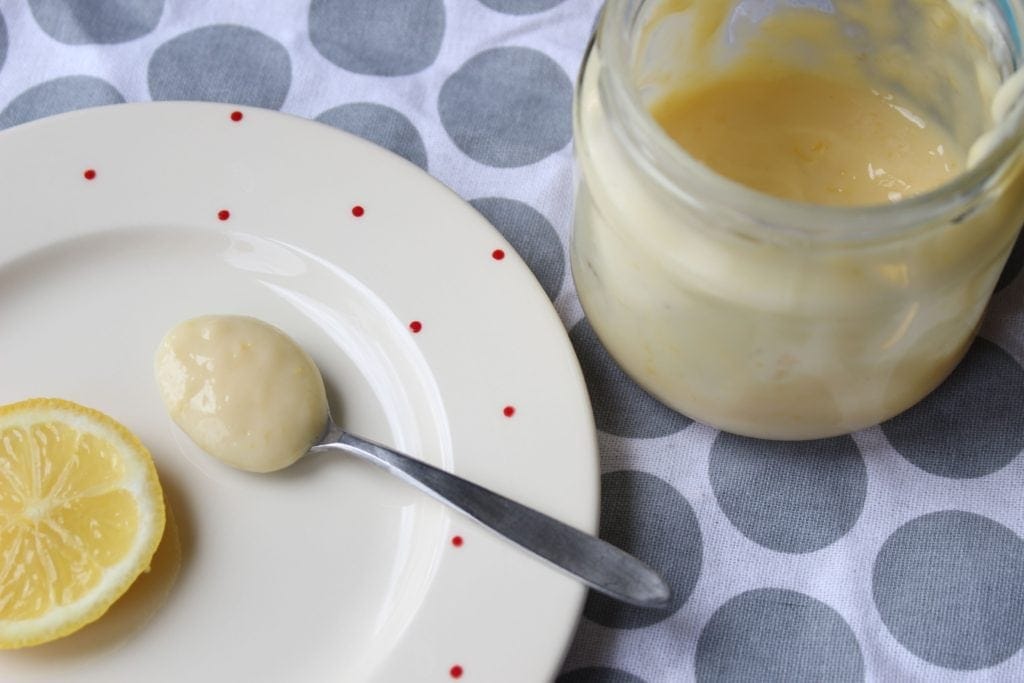 Making healthy lemon curd
A few weeks ago the kids asked me to make some lemon curd.  I've made it before with this dairy free lemon curd recipe.  It's really easy, but knowing how much sugar is in it, and making it dairy-free using margarine as the fat, made me feel uneasy about making it again.
The answer?  To re-vamp the recipe and make it refined sugar-free and dairy-free, without using margarine.
Although I eat a dairy-free diet, I am not a big fan of margarine.  You will find recipes on here that use it.  I used to use it. Before I read about what it was…
It was kinda like the rice thing.  We ate lots of rice and rice-flour based products.  Until I read about the inorganic arsenic thing.  So you'll find rice recipes here too.
I'll leave it up to you to decide what is best for you to eat…I'm not here to tell you that.
Anyway, back to the re-vamp.  You can find my original dairy-free lemon curd recipe here.  And if you can eat dairy then just replace the margarine with butter.
However, if like me, you like to avoid all those highly processed fats and also want to cut down on fructose (the addictive and troublesome part of sugar) then follow this new recipe.
It's not really sweet. Some of you might want to add a bit more sweetener. I think it's perfect occasionally spread on a pancake or homemade bagel.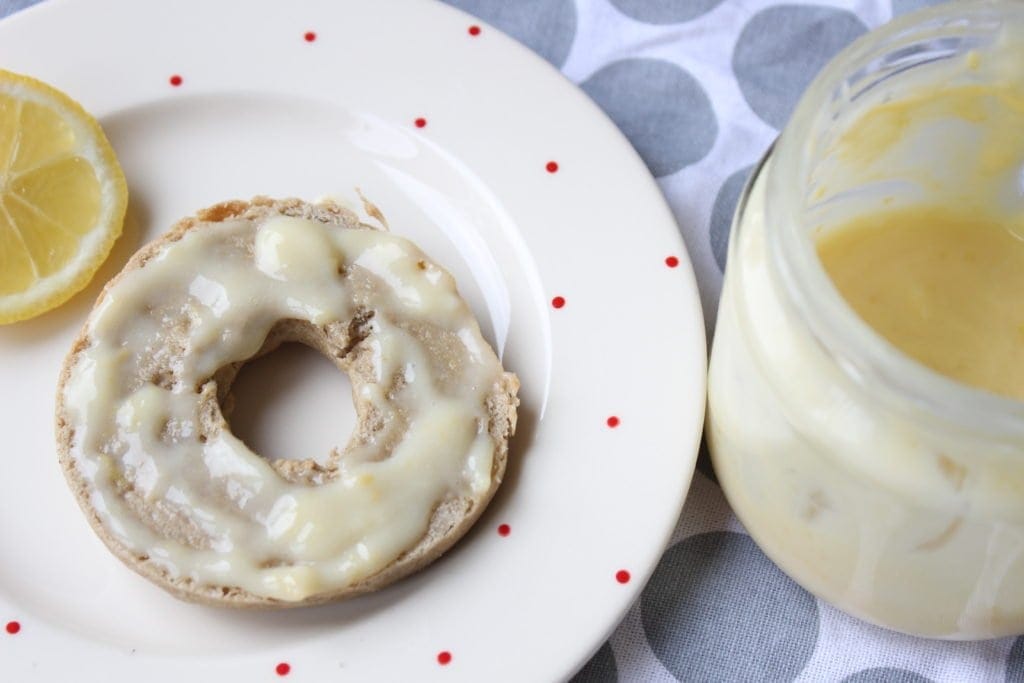 It uses the whole egg (I hate waste), so might not be such a bright yellow colour as you have come to expect. However, it tastes zingy and sets your taste buds dancing so what more can you ask?
Do let me know your thoughts…
And make sure you Pin the recipe so you don't lose it: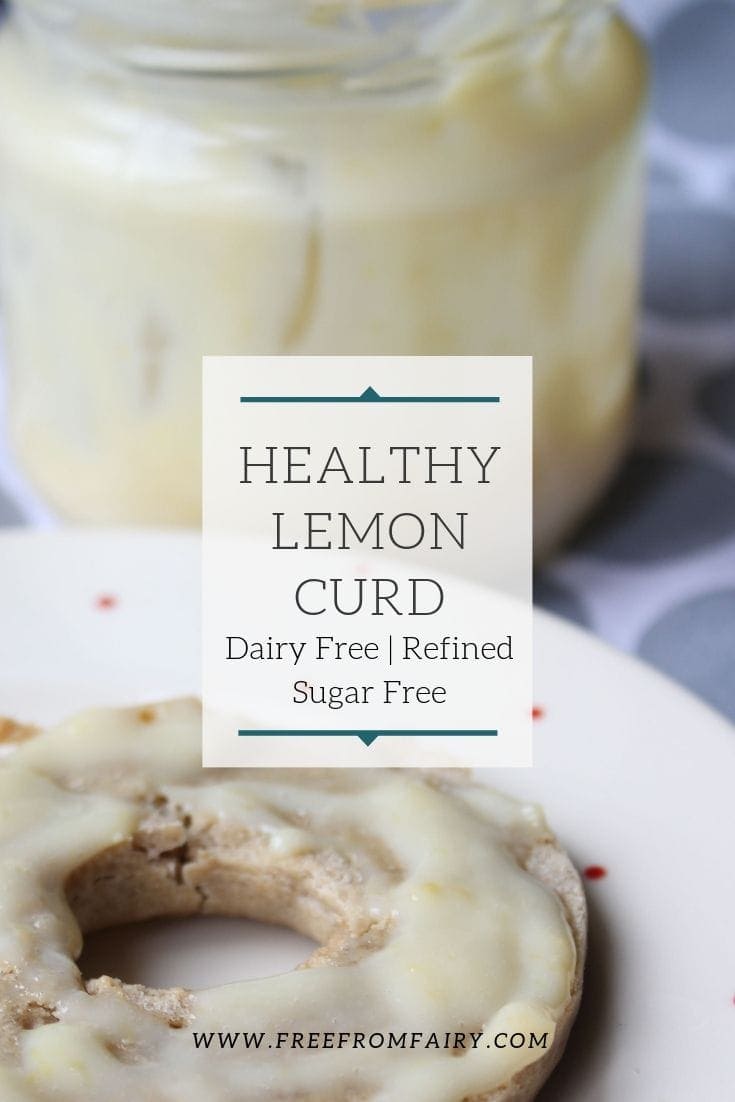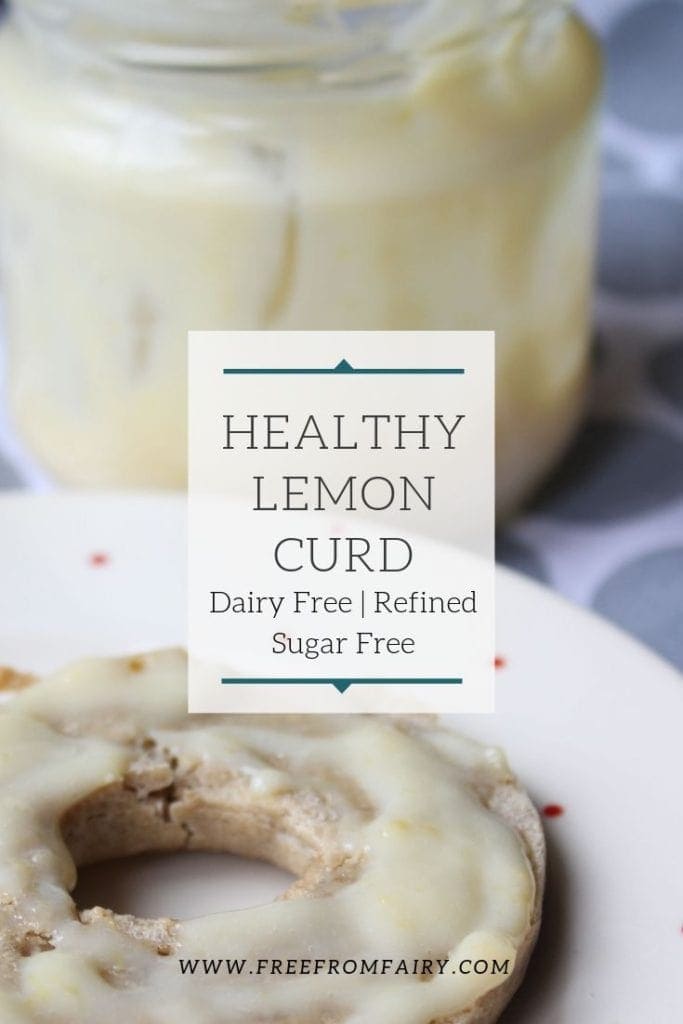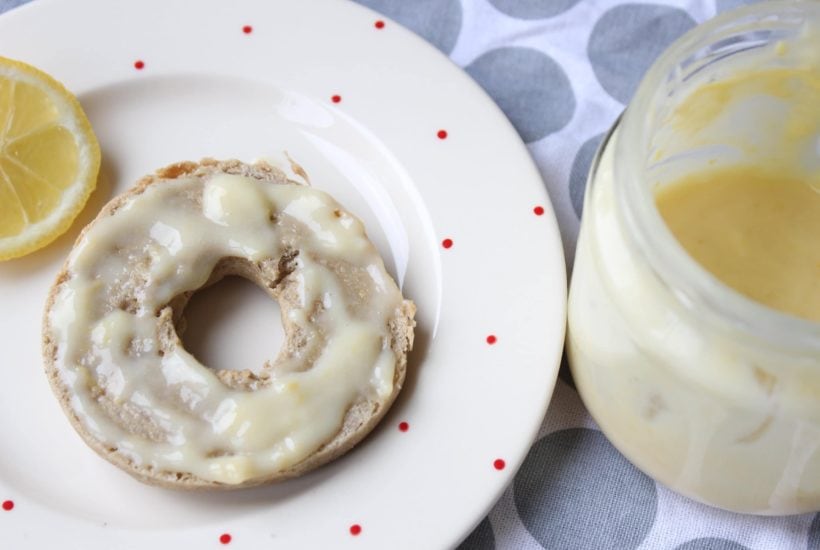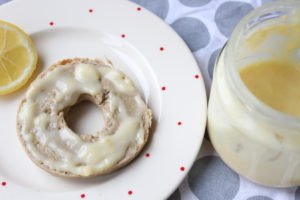 Healthy Lemon Curd (Refined Sugar Free, Dairy Free)
This healthy lemon curd recipe is very simple to make. It's also Gluten-free, Dairy-free, Nut-free, Soya-free, Refined Sugar-free, SCD, GAPS, Paleo and low FODMAP
Ingredients
2

lemons

-

unwaxed, zest and juice

80

g

rice syrup -

honey if following the SCD or GAPS or Paleo diet, maple syrup for those on low FODMAP - more if you'd like it sweeter

40

g

coconut oil -

I use Coconut Merchant

3

eggs

-

ideally organic
Instructions
Grate the zest of the lemons into a heatproof bowl that fits over a saucepan

Add the juice of the lemons, the rice syrup and eggs and whisk to combine

Place the bowl over a pan of simmering water making sure the bowl doesn't touch the water itself

Add the coconut oil and whisk continuously until the oil melts and the mixture thickens (this took around 10 minutes). It will be ready when it coats the back of a spoon without falling off

Pour the hot lemon curd into a sterilised jar allow to cool then keep in the fridge
Notes
Nutrition data for information only
Nutrition (Approx)
Calories:
40
kcal
|
Carbohydrates:
4
g
|
Protein:
1
g
|
Fat:
3
g
|
Saturated Fat:
2
g
|
Cholesterol:
25
mg
|
Sodium:
12
mg
|
Potassium:
24
mg
|
Fiber:
1
g
|
Sugar:
3
g
|
Vitamin A:
35
IU
|
Vitamin C:
5.7
mg
|
Calcium:
9
mg
|
Iron:
0.2
mg
I shared this with: