A simple, quick recipe for olive oil mayonnaise that will amaze you and your friends. I've included a video to prove how easy it is.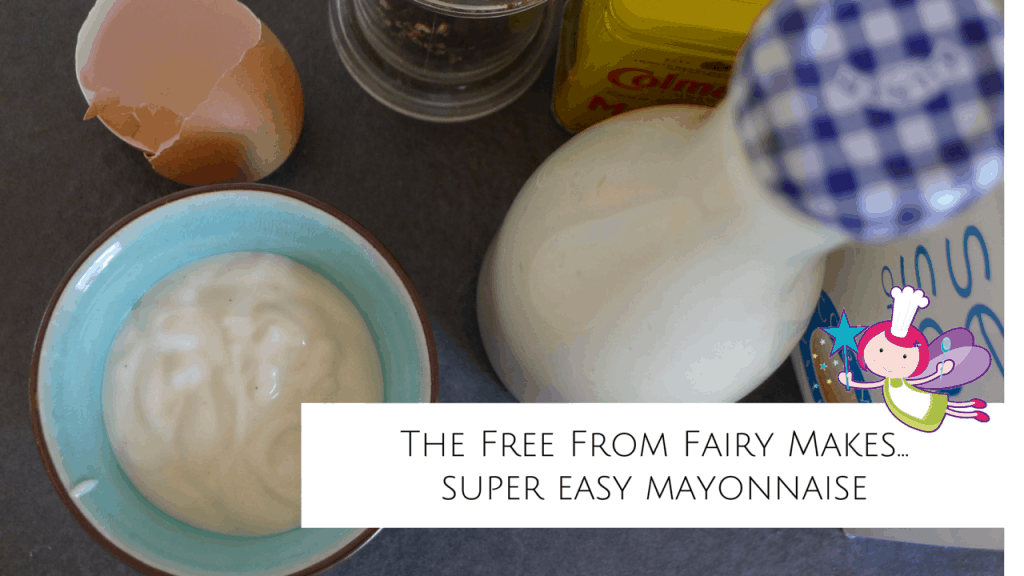 Last week taught me an important lesson.
Despite reaching my very late 30's tomorrow I still have an awful lot to learn.
We have been having a few 'issues' with Pickle and Roo's behaviour of late.  Bickering, shouting and general mean-ness has been ruling, and that combined with some bedtime 'antics' has left me feeling exhausted and fed up!
So, feeling at a loss as to what to do, I sat down one evening when Roo couldn't sleep and asked her how to deal with her and her brother's behaviour.
What she told me was incredibly insightful and mature.  This was what she told me:
1.  "When we don't listen to you (a big bug bear that sends me very cross!), touch us on the shoulder and ask us again.  If we ignore you still then come in front of us and say it again. If we ignore you a third time then we loose our screen time."
2.  "Pickle deliberately winds me up and when I do something to him I am the one who gets told off rather than him. So, I am going to come and tell you when he winds me up and then I am going to leave you to deal with it while I go to my room to read a book.  When I am calm I will come back downstairs and will carry on playing with him."
3. "I am not going to tell Pickle off any more…I will let you do that."
She finished with "if we do all of those things then our house will be a much happier place and we will get our screen time every day!"
None of those things is revolutionary, but despite being a practitioner of NLP I still forget simple things…like actually going right up to someone and touching them to let them know you are trying to engage with them.
I am sure I am not the only guilty parent out there who asks their children to do things whilst trying to do other things…prepare a meal, put washing on, get shopping in cupboards, clean etc etc…and then wonders why they don't do them!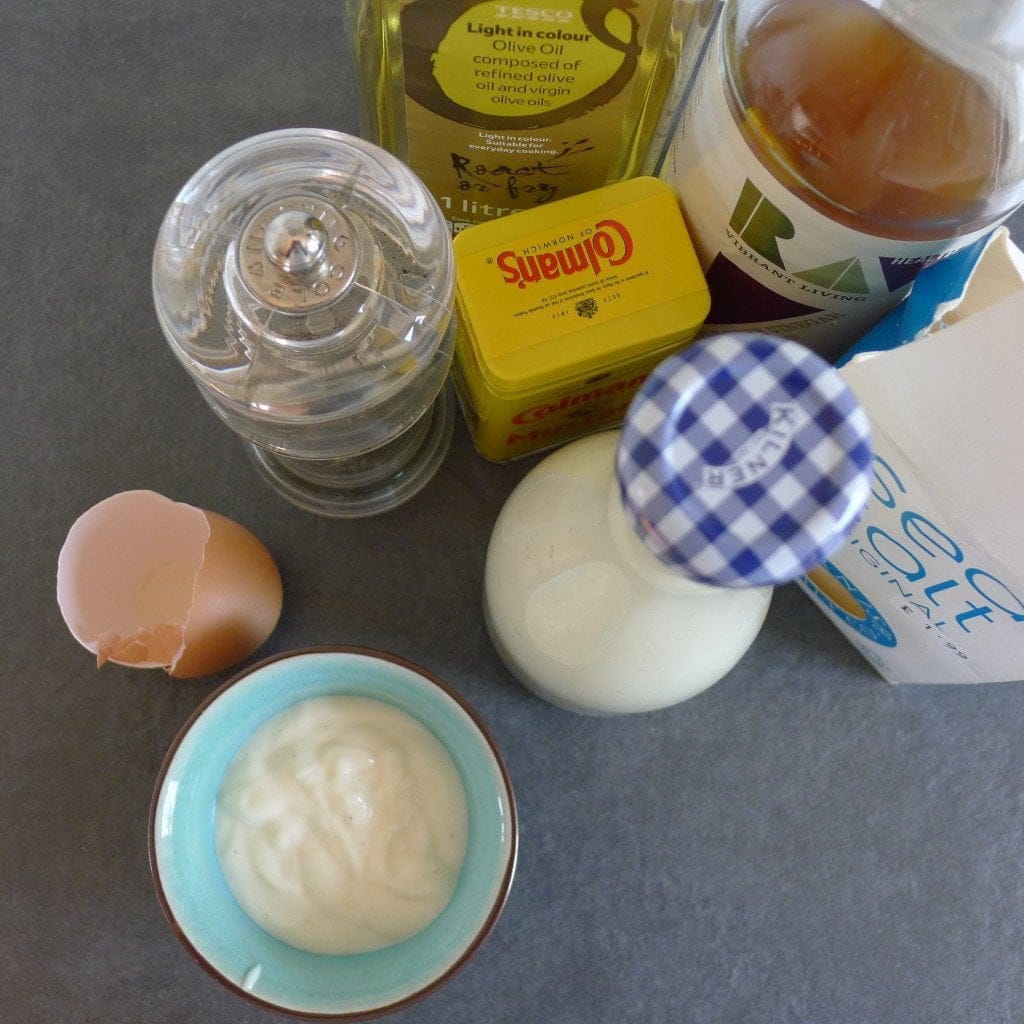 A homemade olive oil mayonnaise recipe suitable for those on the SCD diet
Anyway, today I thought I would share a very quick recipe with you.  A very simple one, but being on the SCD diet means that I cannot buy mayonnaise anymore and have to make it from scratch.
I have done it before and it didn't take long, but now I have a method which means I have a new batch in 3 minutes.
I will show you how in my super quick video!
It is a lovely creamy homemade mayonnaise that uses olive oil and the whole egg therefore leaving no waste.
You also only need a stick blender to make it…and if you haven't got one they are worth picking up for next to nothing in the supermarket!
The key here is to use fresh organic eggs if you can. And because the egg is raw, don't give it to your pregnant friends.
This mayonnaise, made with olive oil, will keep in the fridge for around a week.
Enjoy the sunshine and if you like my video please subscribe to my YouTube channel and tell your friends!
Pin the recipe for super quick mayonnaise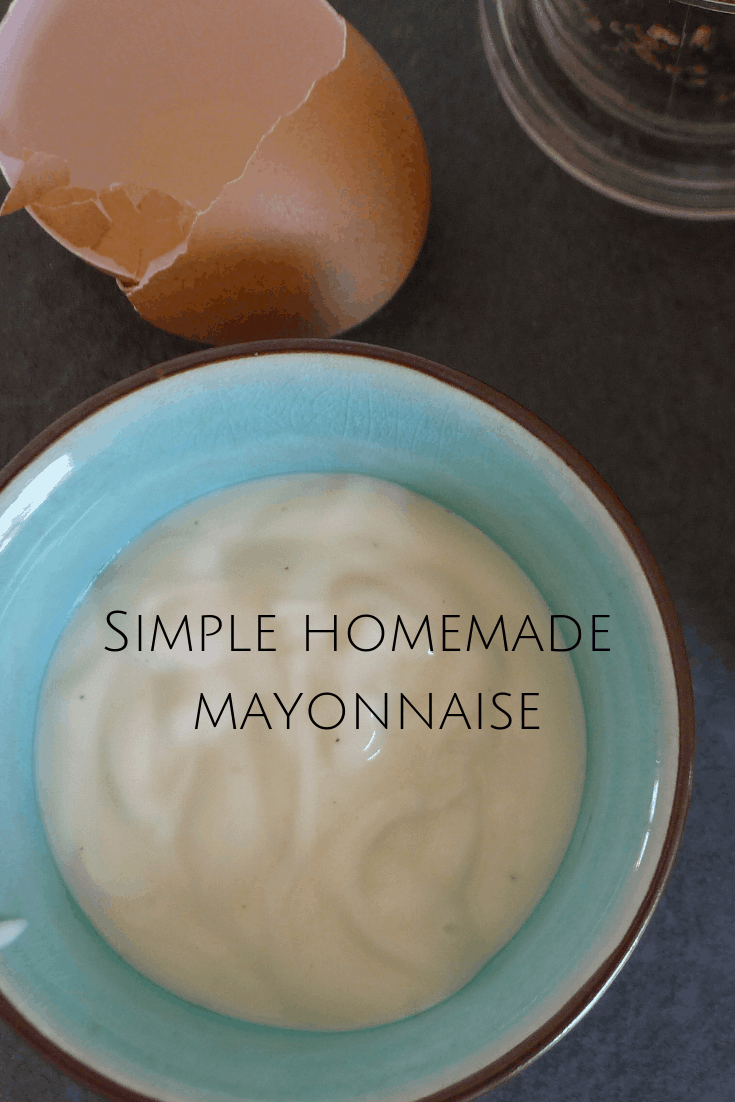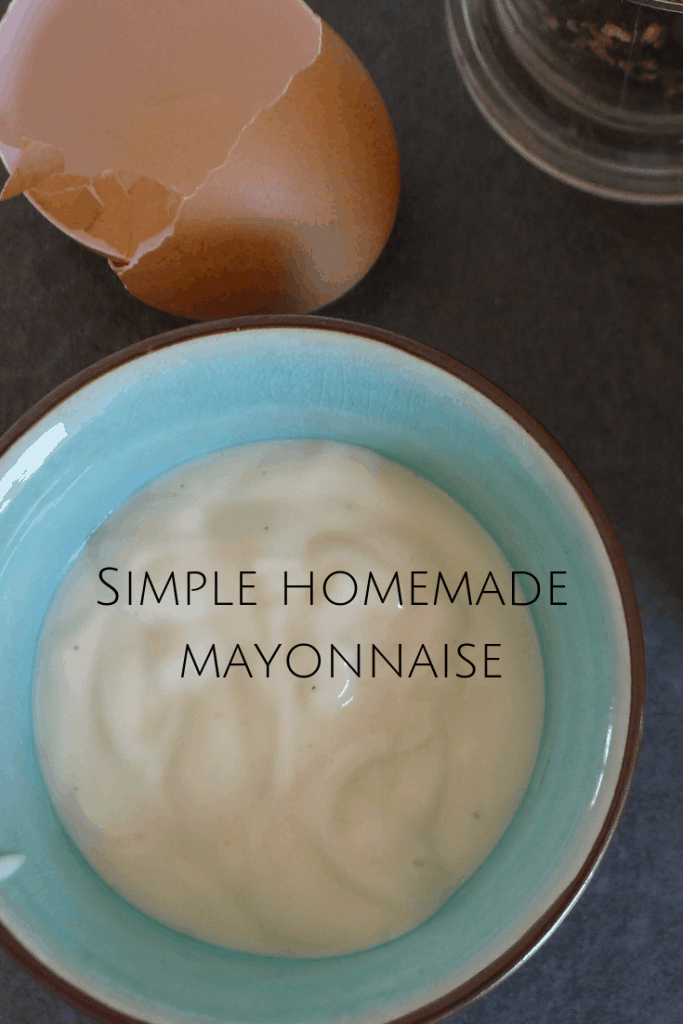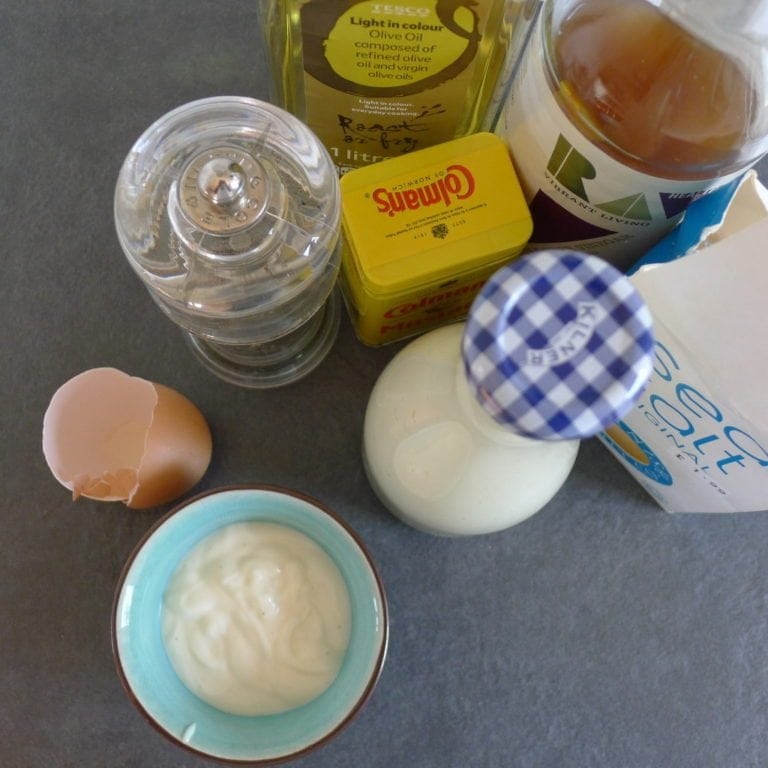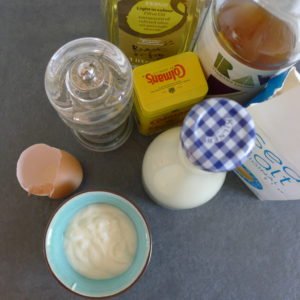 Quick Olive Oil Mayonnaise Recipe with Video
Gluten-free, Dairy-free, Nut-free, Soya-free, Paleo, SCD
Ingredients
250

ml

light olive oil

-

don't use extra virgin, it tastes too strong!

1

medium free range egg

1

tbsp

raw cider vinegar

-

or white wine vinegar

1/4

tsp

mustard powder

-

or 1tsp mustard if you are not on the SCD diet

Salt and pepper to taste
Instructions
Place all your ingredients into a tall jug

Put your stick blender into the bottom of the jug and turn it on low power

As the bottom mixture turns white and thickens slowly bring the blender up the jug

Continue to mix until all ingredients are incorporated and the mixture is thick and white

Place in a sterilised bottle of jar and keep for up to 2 weeks in the fridge
I shared this with: