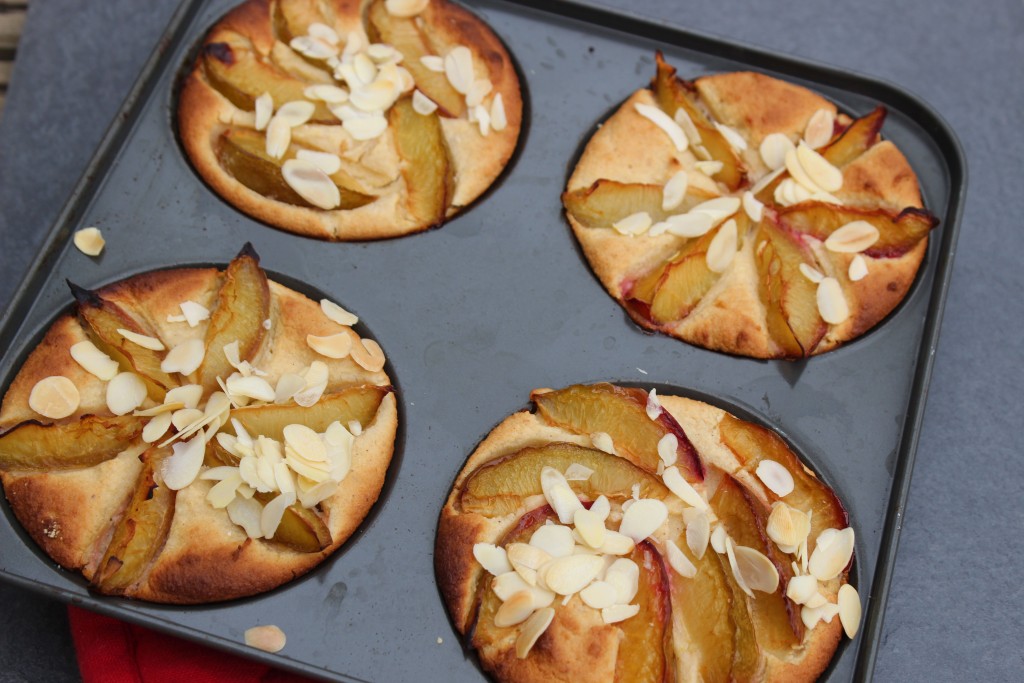 When I was contacted and asked to enter a competition to capture the true taste of Italy, I was delighted!  Especially when I was told that it would be judged by Francesco Mazzei, a fabulous Italian chef who has featured on Great British Chefs, Saturday Kitchen and Masterchef!
I was asked to create two courses using Grana Padano cheese as the star ingredient (one assumes in savoury dishes, and not sweet ones!)…
My mind began whirring immediately.
Now as the challenge is a two course one, today I am sharing my pudding entry because it was perfected first.  Nothing to do with the fact that I adore cooking sweet things and challenging myself to make them more healthy!
Before deciding on this recipe I had tried out a recipe for healthy dairy-free toffee ice cream with honeycombe pieces and some apple fritters.  Both were delicious but were not quite what I was hoping for for this competition.
Finally, after watching the Great British Bakeoff it came to me!  A gluten-free, grain-free, dairy-free egg-free, refined sugar-free frangipane pudding!!!  And what better use of seasonal plums too?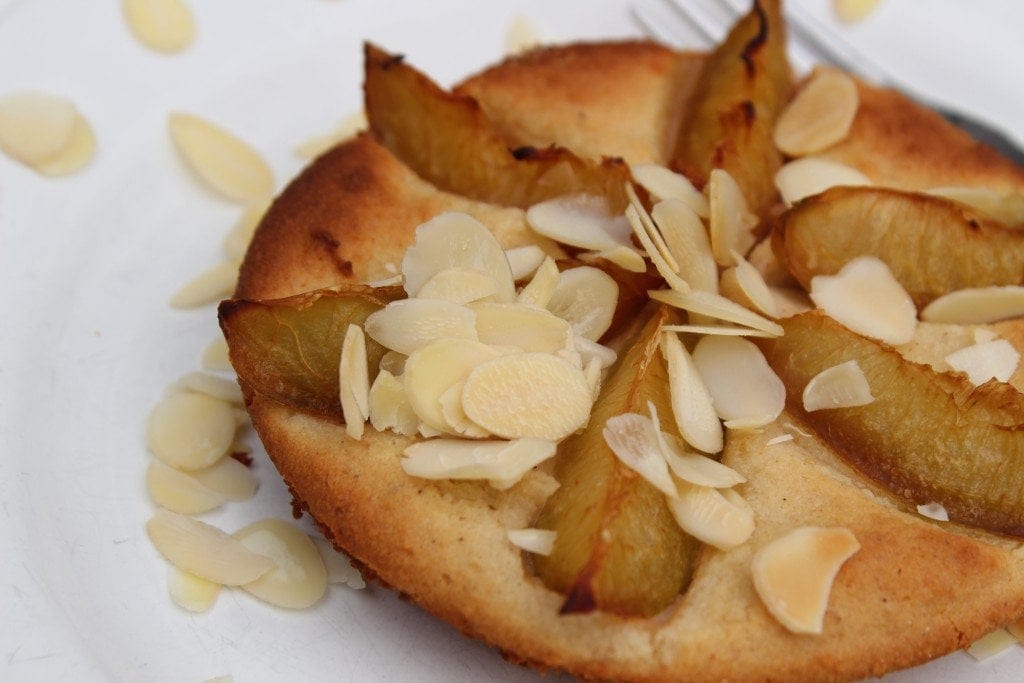 So here it is, my healthy recipe makeover of a frangipane pudding or tart.  If you wanted to make a crust for yours then I would suggest using either my shortcrust pastry recipe, or my grainfree almond pastry that I made for my summer 'mincepies'.
I decided that they didn't need a crust, and I was right.  These are simply delicious all on their own although a dollop of dairy-free icecream wouldn't go amiss if you fancied the extra sugar hit!
As always, if you make this recipe please let me know and post your photos on your favourite social media site.  It always makes my day to see my recipes in use!
And pop back on Friday when I will reveal how to make my main course of seasonal squash, pancetta and grana padano homemade gluten-free raviolli!
Until then have a super week…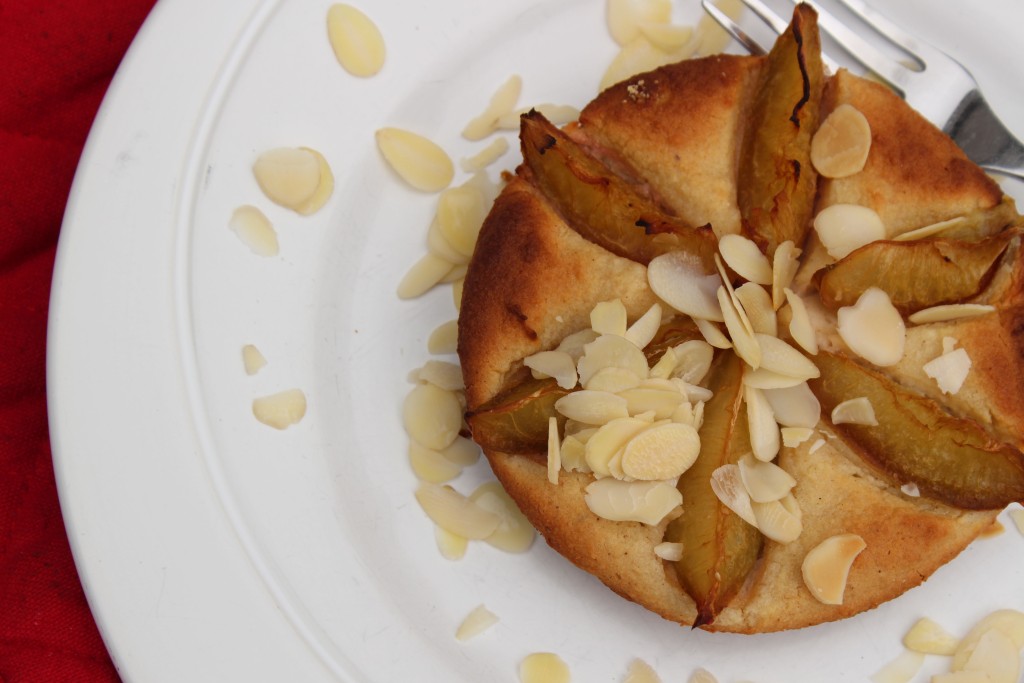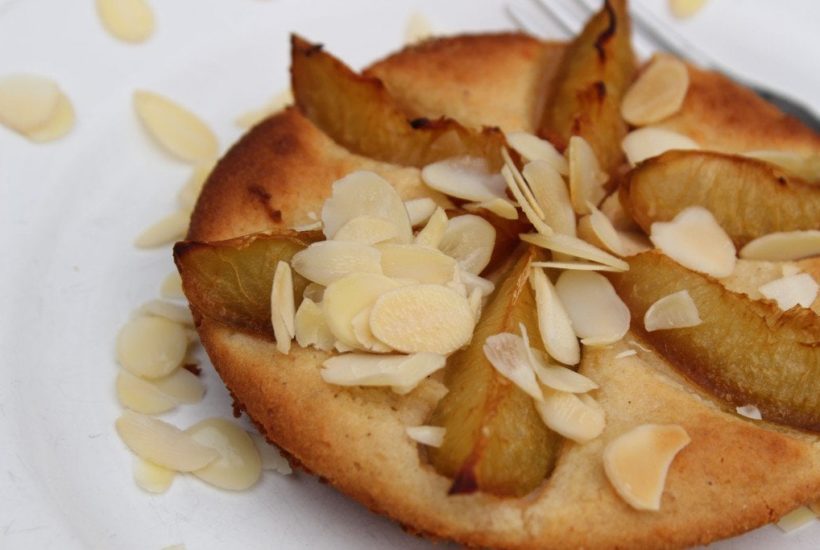 Plum Frangipane Pudding - Grain-free, Dairy-free, Egg-free, Refined Sugar-free
Gluten-free, Dairy-free, Egg-free, Soya-free, Grain-free, Refined Sugar-free, Paleo, SCD, GAPS, Vegan
Ingredients
100

g

unsweetened apple puree

-

homemade or bought

50

g

runny honey

1

tbsp

ground flax seeds

3

tbsp

water

100

g

ground almonds

1/4

tsp

almond extract

1/4

tsp

ground cinnamon

3-4

plums

Handful sliced almonds
Instructions
Combine the ground flax seeds with the water in a small bowl, mix well and set aside

Place the apple puree, honey, ground almonds, almond extract and cinnamon in the bowl of a food processor (or a large bowl if you don't have a food processor)

Return to your flax seed mixture and stir well until it turns gelatinous, then add to the other ingredients

Process the mixture for about 2 minutes. Alternatively, use a hand held electric whisk and mix for about 2 minutes. If you don't have an electric whisk then mix well by hand

Grease a four hole pie tin with a little coconut oil or vegetable oil

Divide the mixture between the four holes

Halve your plums and remove the stone, then cut each half into four pieces (so each plum gives 8 pieces)

Decorate the top of your pies with the plum slices, pushing them gently into the top of the mixture

Place in a pre-heated oven at 180 degrees (160 degree fan) for 15 minutes then remove from the oven and scatter with almond slices

Return to the oven for a further 15 minutes before reducing the temparature to 160 degrees (140 degree fan) and cooking for a further 10 minutes

Allow to cool in the tin before removing, or remove very carefully if you wish to eat them warm
Pin the recipe to Pinterest for later…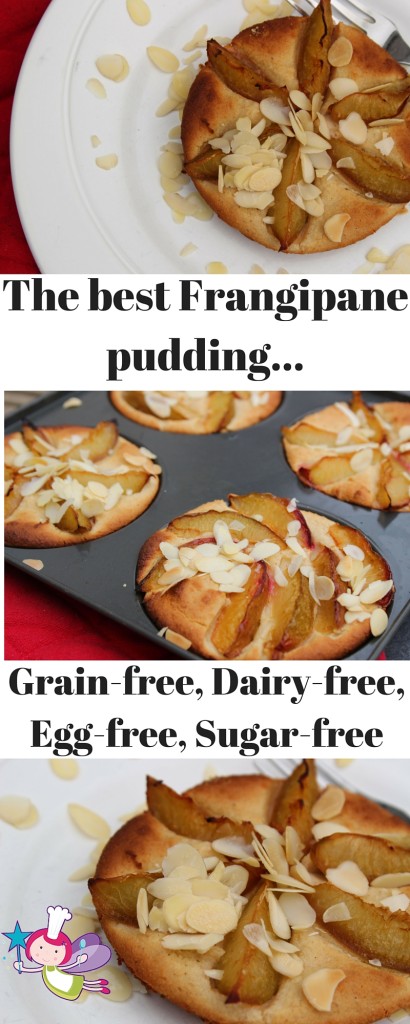 This is part of my entry into the Francesco Mazzei – 'Top Chef' Blogger Competition.  I was provided with some ingredients and a Supermarket voucher to undertake the challenge.
I have shared the recipe with: