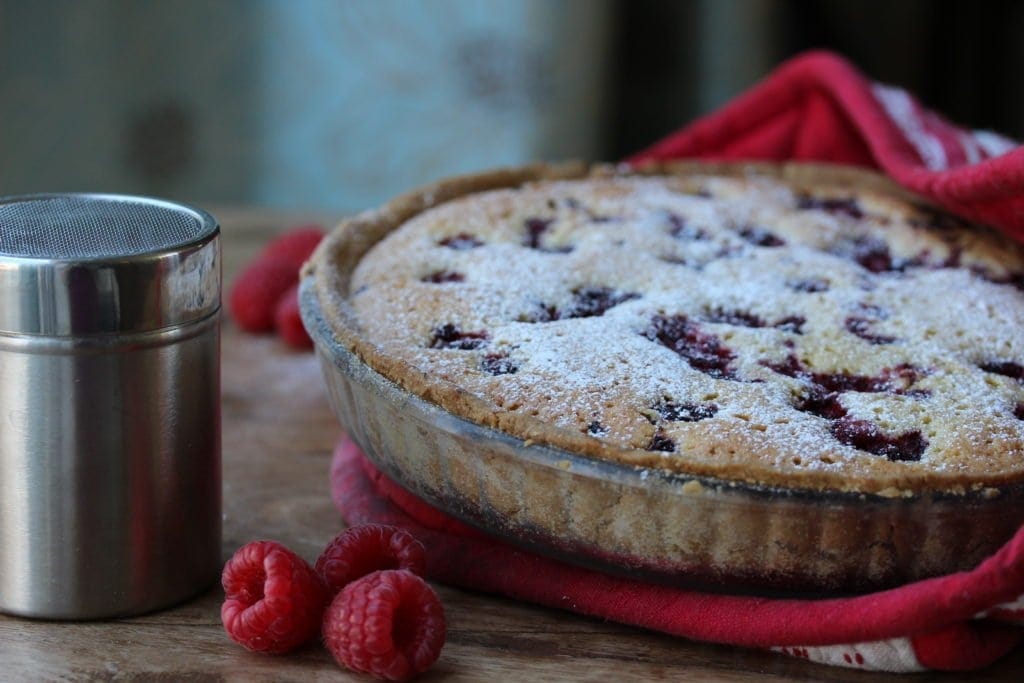 I am not in the mood for 'chatting'! It is raining and dark, so I just want to share with you today, without any boring preamble! So here it is, my lovely raspberry bakewell tart…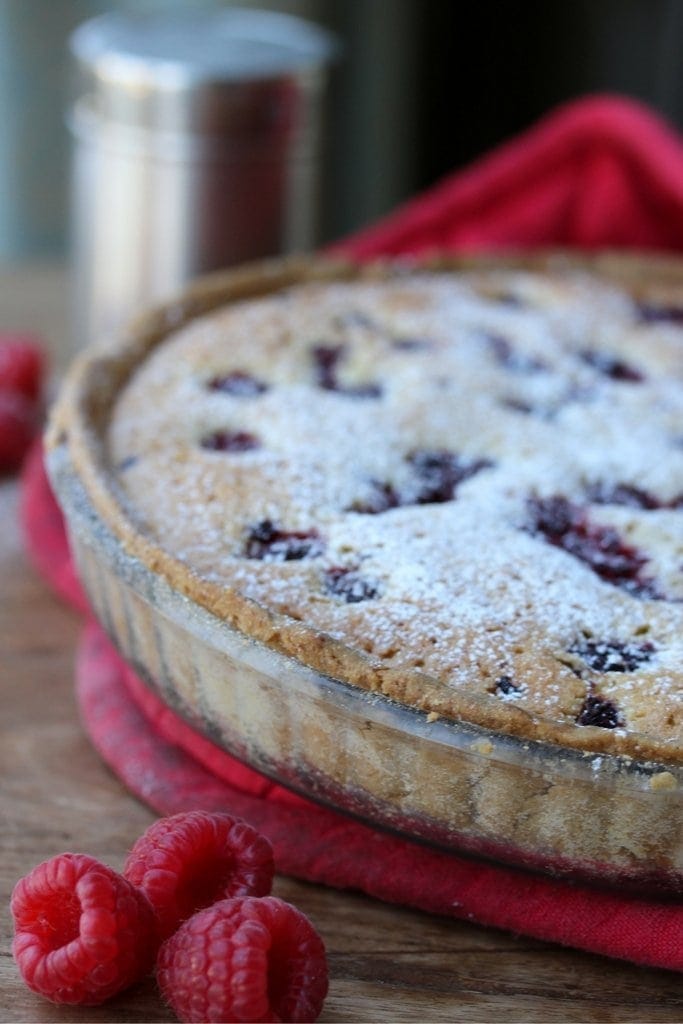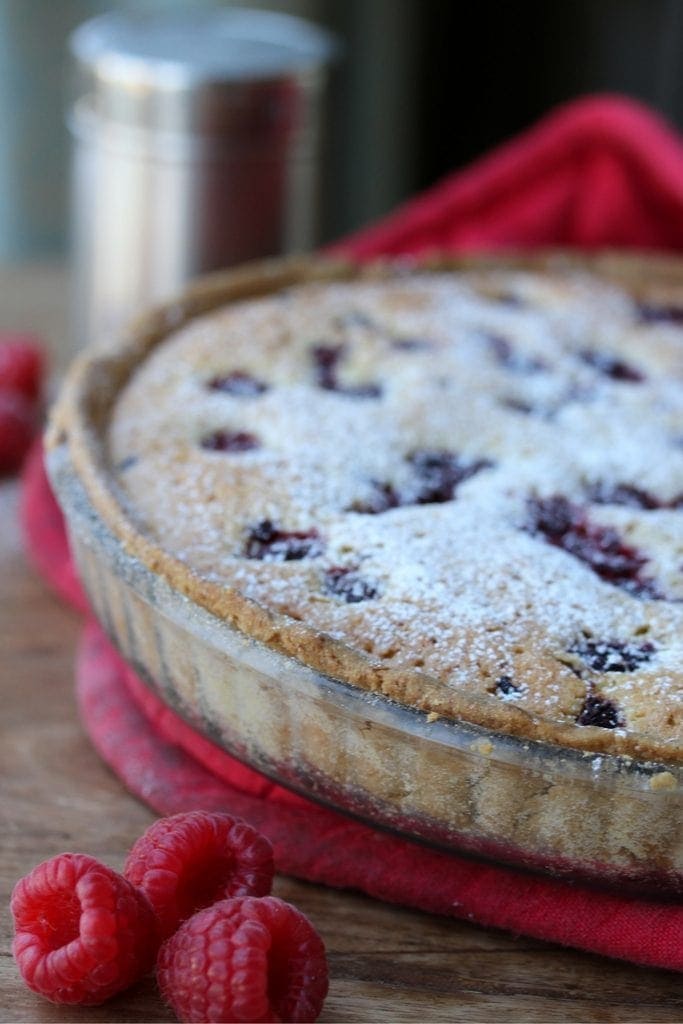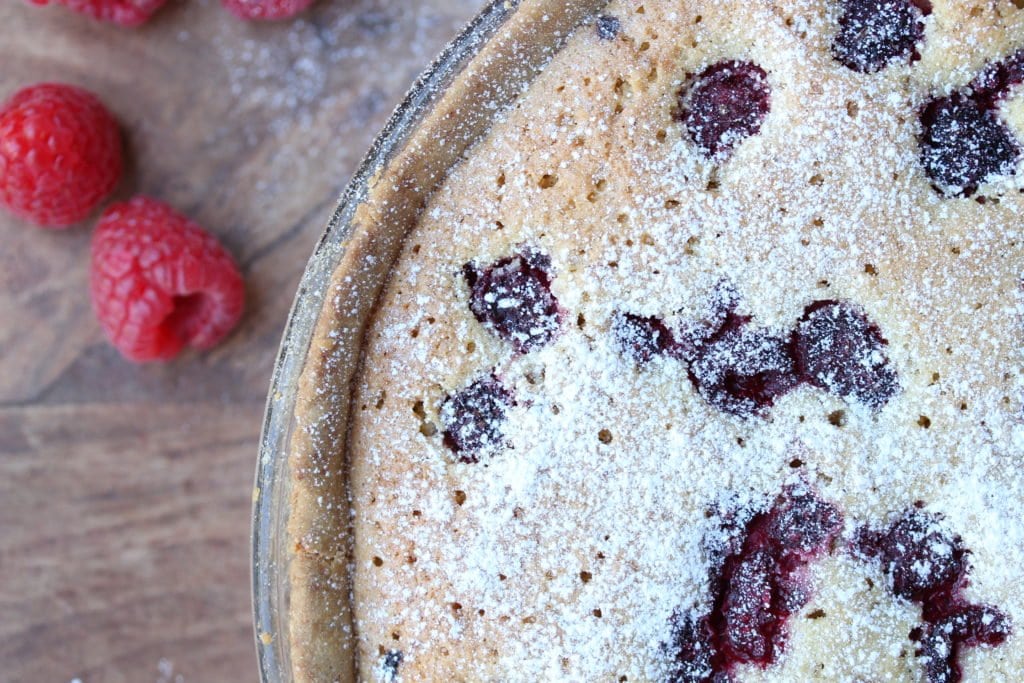 Makes 1 large tart and 12 small tarts (or you could have a deep bakewell tart and spare pastry – or thicker pastry and just one big tart!!!)
You can find my recipe for shortcrust pastry here.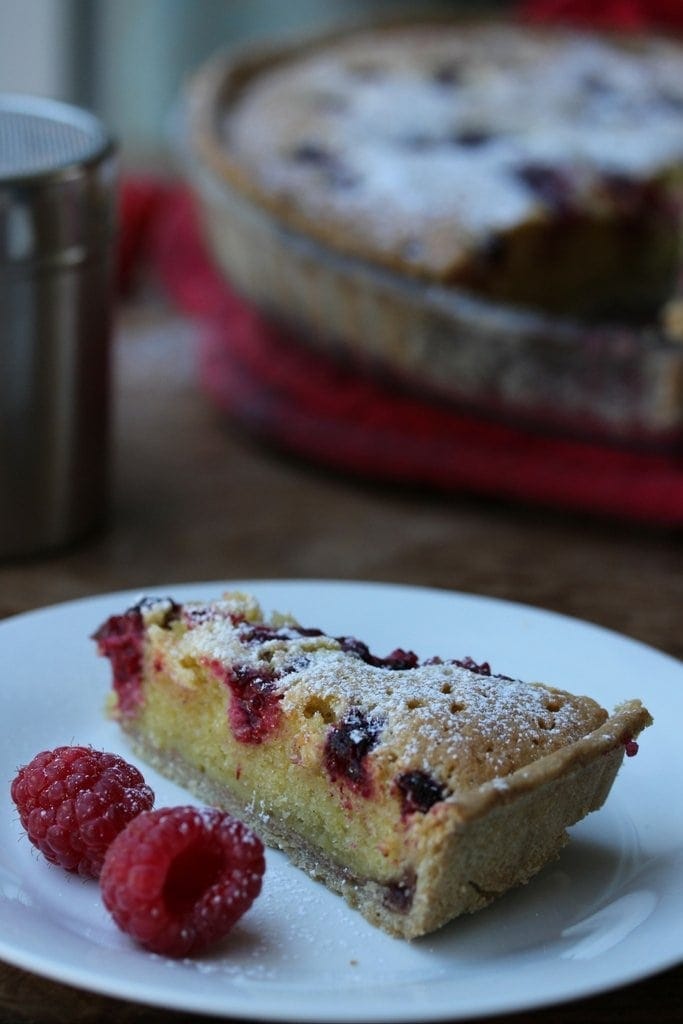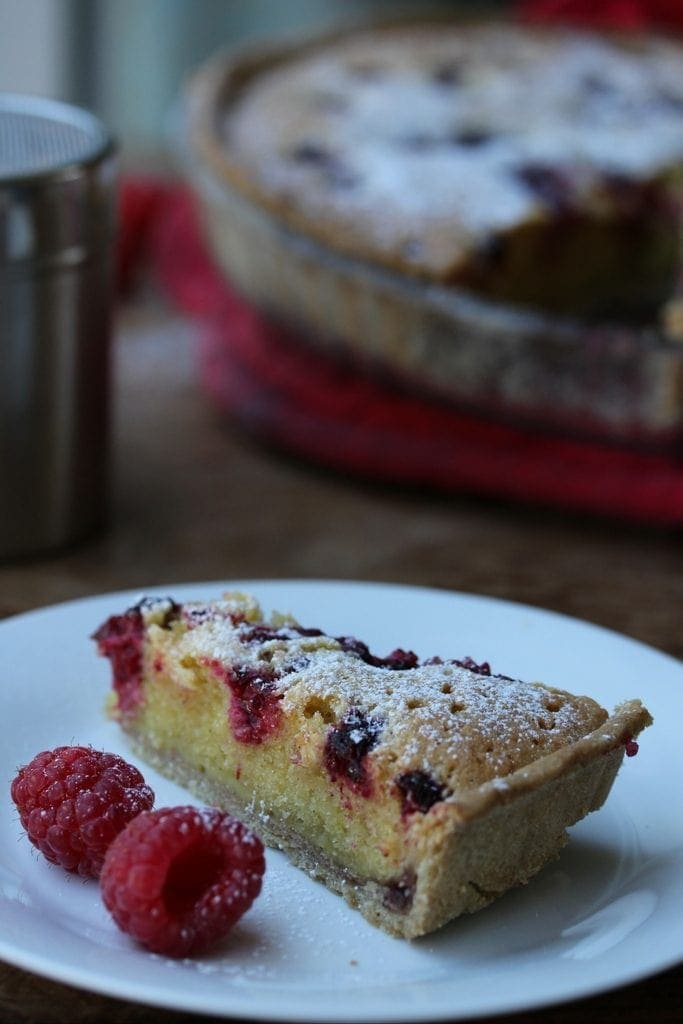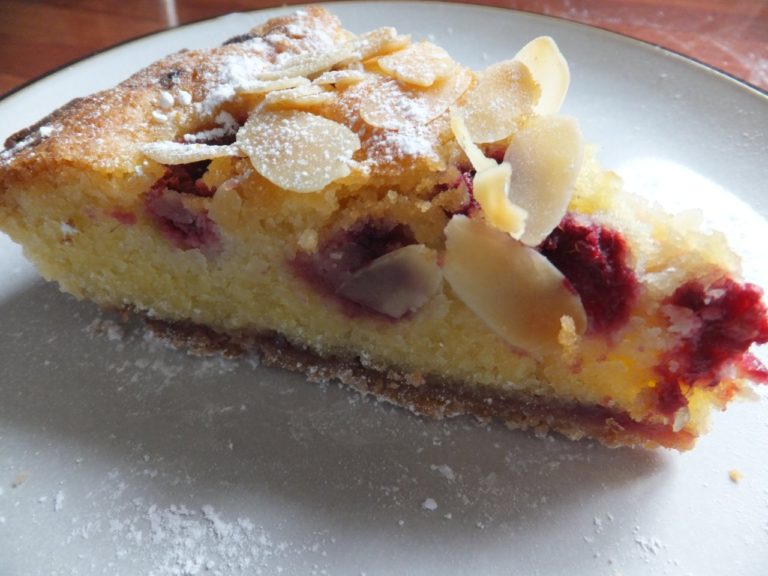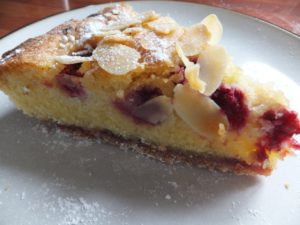 Raspberry bakewell tart
Gluten-free, Dairy-free, Soya-free
Ingredients
1

batch of my gluten-free

-

dairy-free sweet shortcrust pastry

200

g

margarine

200

g

white sugar

4

eggs

1

tsp

almond extract

50

g

plain gluten-free flour - I use my wholegrain flour blend for this and the pastry

175

g

ground almonds

1

or 2 handfuls of raspberries

3

tbsp

raspberry jam

A handful flaked almonds for the top
Instructions
Grease a 23cm tart tin with margarine and place your rolled pastry inside

Line the pastry case with baking paper and fill with baking beans or rice

Place in a pre-heated oven at 180 degrees or 160 degrees fan for approx 10 minutes until starting to turn golden. Remove the baking beans and paper and place back in the oven for a further 2 or 3 minutes, then remove from the oven

Meanwhile, place the margarine and sugar in a large bowl and whisk until fluffy and pale in colour (about 1 minute with a handheld electric whisk)

Add the eggs and beat again

Fold in the almond extract, flour and almonds

Spoon the jam into your partly cooked pastry case and spread evenly

Add your cake mix and scatter the raspberries over the top

Place in the oven for 30 minutes. Remove from the oven and scatter the flaked almonds on the top

Return to the oven for a further 15 - 20 minutes until golden and firm to the touch
If making small tarts I found that the baking blind (cooking the pastry before adding the filling) was not necessary. Just add the filling to the rolled pastry and cook for approx. 20 – 25 minutes.
I shared this recipe on #tastytuesdays