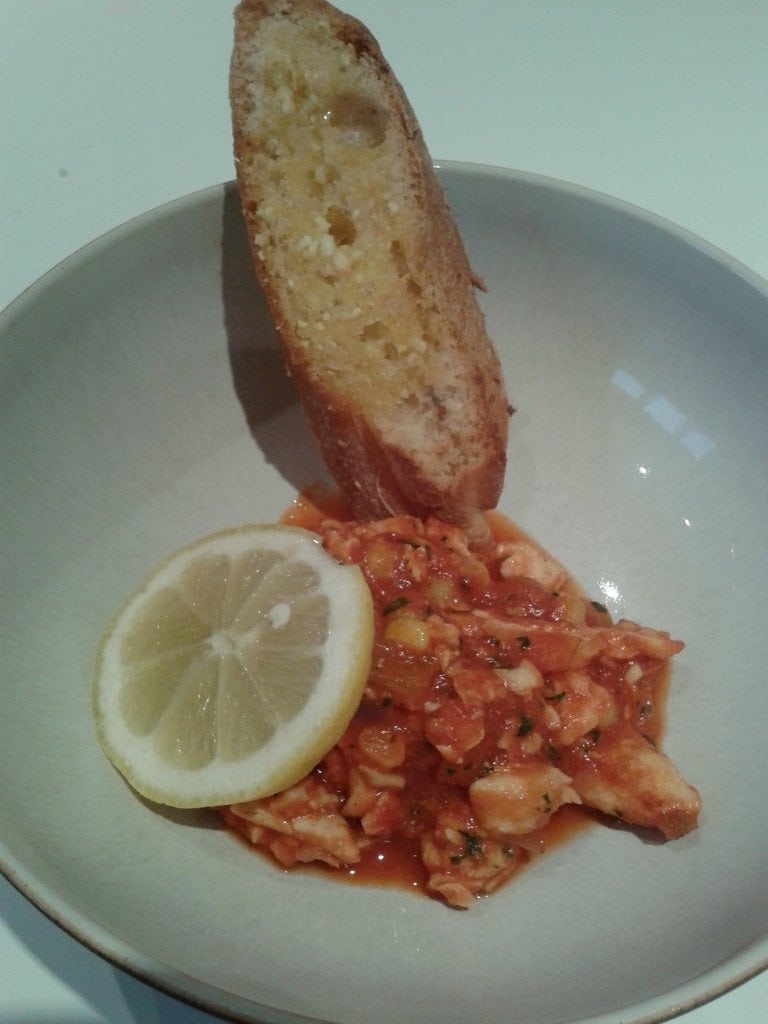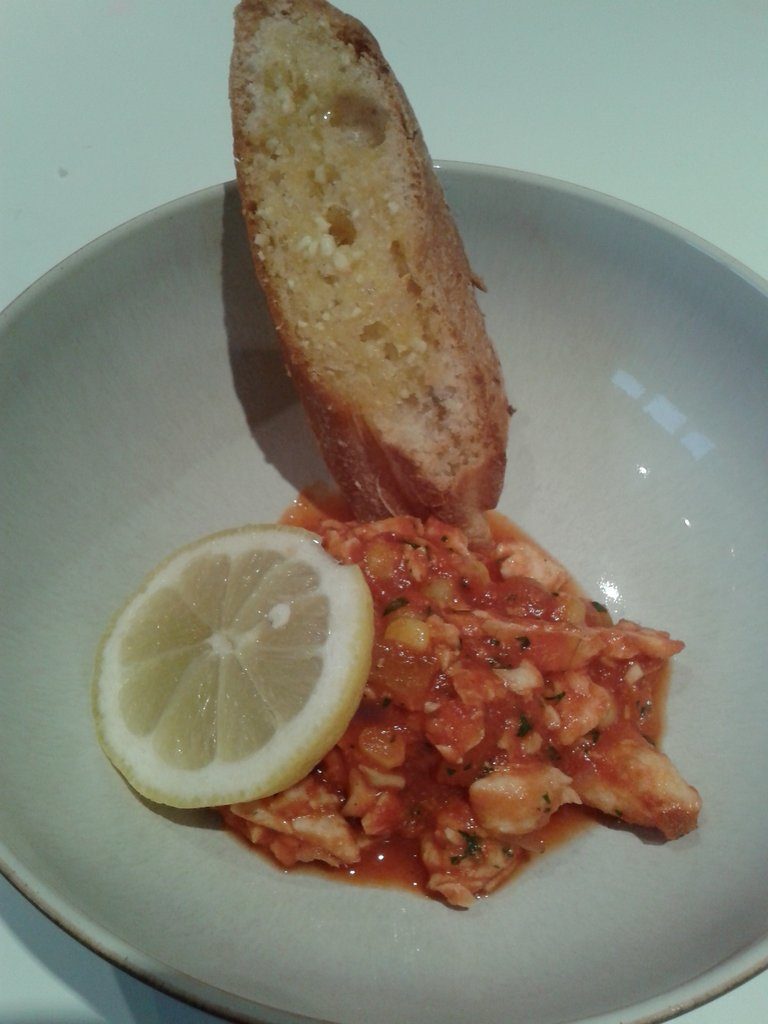 OK, so I thought I would be clever a few weeks ago and I wrote a few blog posts at the same time to 'get ahead' while I was in the mood. Well, of course, me being me, has only just remembered, so this post is rather late in getting out to you!!
Last night (that being about 3 weeks ago!) I had a rare success with both kids in the kitchen, so I thought I should share it with you as soon as possible (…mmmmm)!
A visit to the local farm shop, Greendale, bagged me a lovely fillet of plaice. Now, when it comes to meat and fish I prefer to eat less of it knowing that what I do eat is good quality. Said plaice was therefore not cheap and would not have fed all 4 of us served alone with chips and veg!
So, as I have committed to providing information and advice and my recipes for those of you with food allergies, I currently have no income, so when it comes to cooking I have to be resourceful and make expensive items go further! Enter the spicy one pot fish dish…served with garlic bread to entice the little people to eat it! Now they have tried it, and liked it, it could be served with anything next time…mash, rice, quinoa, even new potatoes!
This is so easy to make and has minimal washing up involved. And the kids loved it! Win, win, win!!! I hope you enjoy it to. Do let me know if you try it!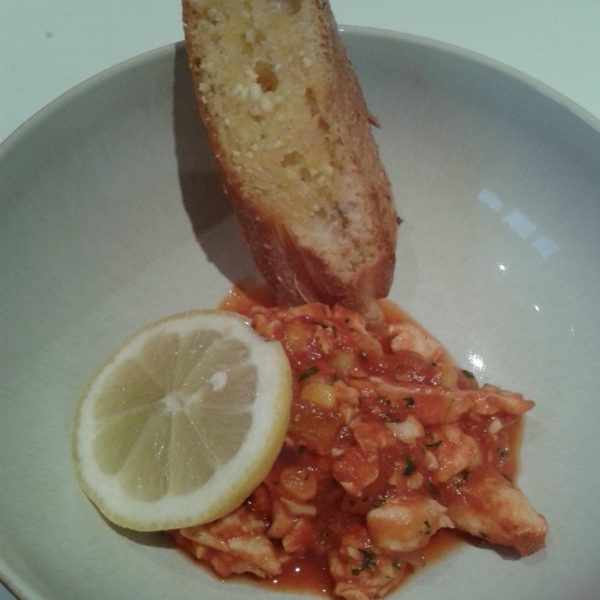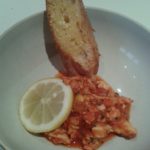 Spicy one pot fish dish and garlic bread
Gluten-free, Dairy-free, Egg-free, Nut-free, Soya-free
Servings
2
adults, 2 kids
Ingredients
1

small red onion

finely chopped

1

red

orange or yellow pepper, chopped into small pieces

1

tsp

ground cumin

Half tsp smoked paprika

1

tin of chopped tomatoes

or approx. 400ml passata (Aldi and Lidl do cheap, good ones)

Approx. 100g frozen or tinned sweetcorn

Approx. 400g white fish

skinned and boned

Handful chopped fresh coriander

4

slices

of lemon

to serve
Method
Method

Place the onion and pepper into a pan with a tablespoon of cold pressed rapeseed oil, if you have it, otherwise with whatever oil you have

Place the lid on the pan over a low heat and sweat the vegetables for approx. 10 minutes, stirring

regularly until soft but not brown

Add the cumin and paprika and cook for a further couple of minutes

Add tomatoes, sweetcorn and fish. I tend to put the whole fillets of fish in as it saves getting fishy

hands chopping it up when raw (I was a vegetarian for 14 years!!) and it will come apart easily when

cooked

Cook on a low heat with the lid off for approx. 10 minutes, or until the fish is cooked

While the fish is cooking make the garlic bread

At the end of the cooking time, add the chopped coriander and serve in a bowl with a slice of lemon and your garlic bread