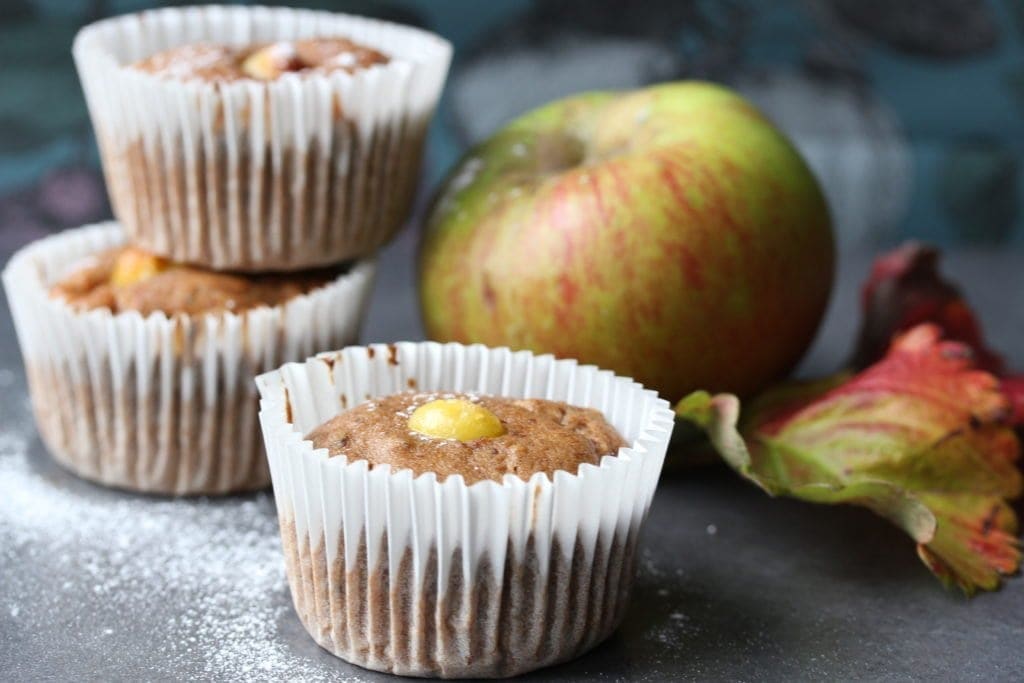 On the way home from school yesterday I uttered some words that I immediately wished I hadn't – "would you like to create a recipe using some of the cooking apples we've been given?"
To give you some context, I'm not good with mess. I'm a control freak and if I'm honest, I don't much like sharing my kitchen.
When Roo and Pickle both excitedly exclaimed that they would like to do some experimenting my heart sank. I was secretly hoping for a 'no' leaving me free to experiment on my own.
Alas two excited children entered my kitchen and started creating a mess.
Roo has a good grasp on baking basics so I felt confident that she would create something edible and probably delicious.
Pickle on the other hand has crazy ideas and the tendency not to like listening…the result? An incredibly gingery "I only put 5g of ground ginger in", chocolatey goo that he wanted to be ice cream, but which lacked the basic ingredients required in an ice cream!
Not one to quit easily, he set about making it again this morning after breakfast.
The less said about that the better. I'm not at my best in the morning let's just leave it at that.
Roo's creation got the thumbs up from Mr M and she was delighted with what she had made. I promised to share it so here it is.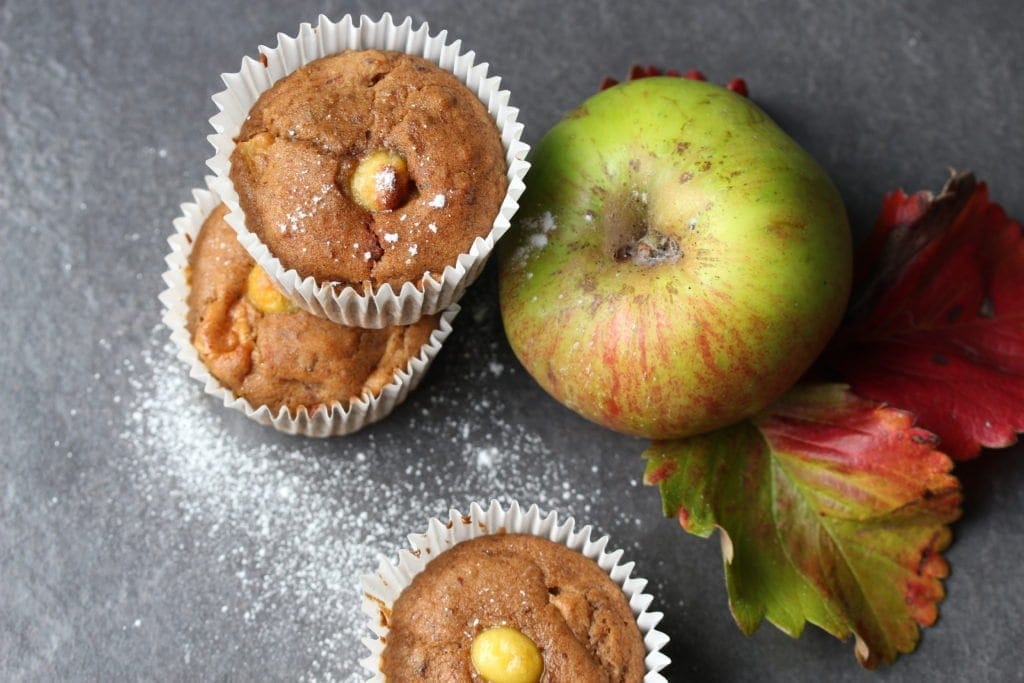 If you have a particularly sweet tooth you might like to increase the amount of sugar. I always suggest trying a tiny bit of the mixture (but I obviously can't recommend you do that because it contains raw eggs…) and adding more if required.
Often you'll find that reducing the sugar in a recipe has no impact on the final result, except for it being better for you, and the less you add to things the less you need because your taste buds adapt.
Anyway, after a successful cookery demo at the weekend at the Powderham Food Festival, Roo is on a role. She showed people how to make her Healthy Christmas Pudding Truffles and was delighted when people enjoyed eating them.
Do let her know what you think of her recipe. I know she'd love to hear from you…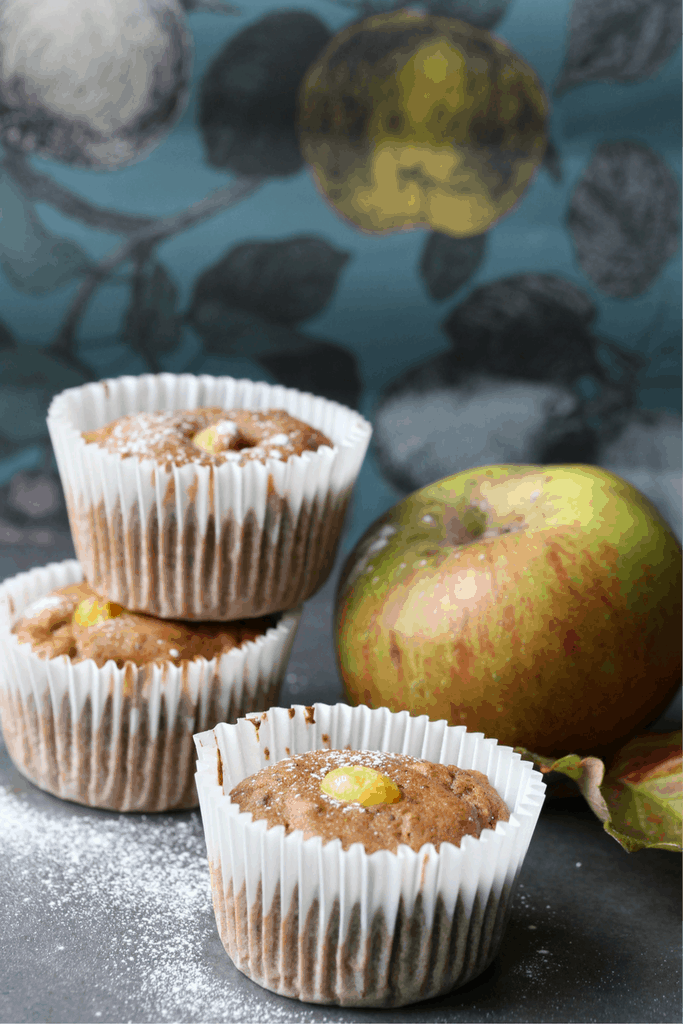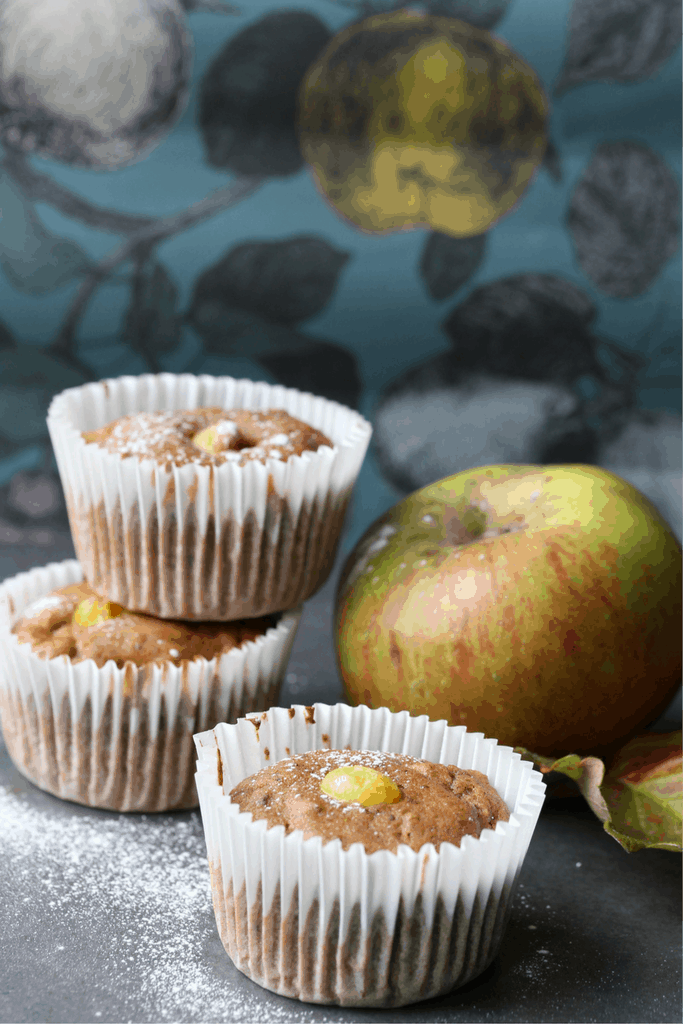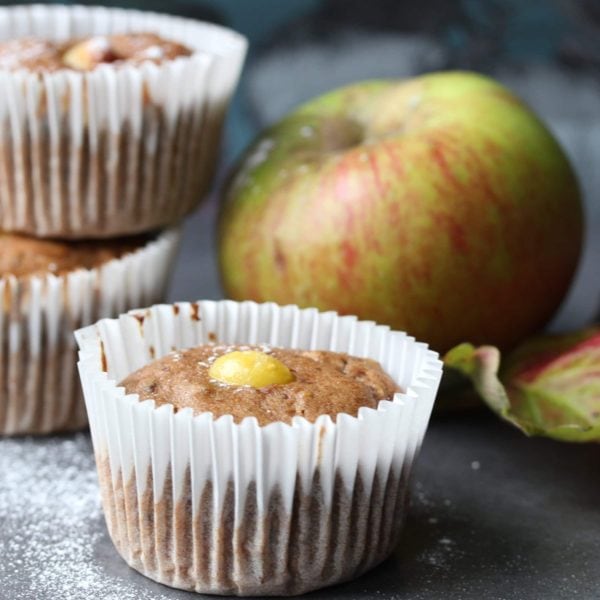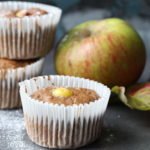 Roo's Spiced Apple Prune & Marzipan Cupcakes
Gluten-free, Dairy-free, Soya-free, Low Sugar
Ingredients
100

g

dried prunes

or tinned prunes drained

150

g

dairy-free margarine

check soya-free if important

70

g

coconut sugar

we use Coconut Merchant

2

medium free range eggs

1 1/2

tsp

gluten-free baking powder

2

tsp

ground cinnamon

1

tsp

ground ginger

150

g

peeled and finely chopped cooking apple

like Bramley

12

small balls of marzipan

optional
Method
If using dried prunes place them in a saucepan with around 25ml of water and bring to the boil. Remove from the heat and blend, adding a little water to create a thick puree

If using tinned prunes, drain them and blend them into a thick puree

Cream together the margarine and sugar until pale and fluffy

Add the remaining ingredients (including the prune puree) except for the chopped apple and whisk until combined

Gently stir the chopped apple through the mixture

Divide the mixture between 12 muffin cases placed in a muffin tray

Finally, if using, poke the marzipan balls gently into the top of the mixture

Bake in a pre-heated oven at 180 degrees C, 160 degree fan oven, gas mark 4 for around 20 minutes or until golden and springy to the touch
Pin the recipe now so you don't lose it when you need it!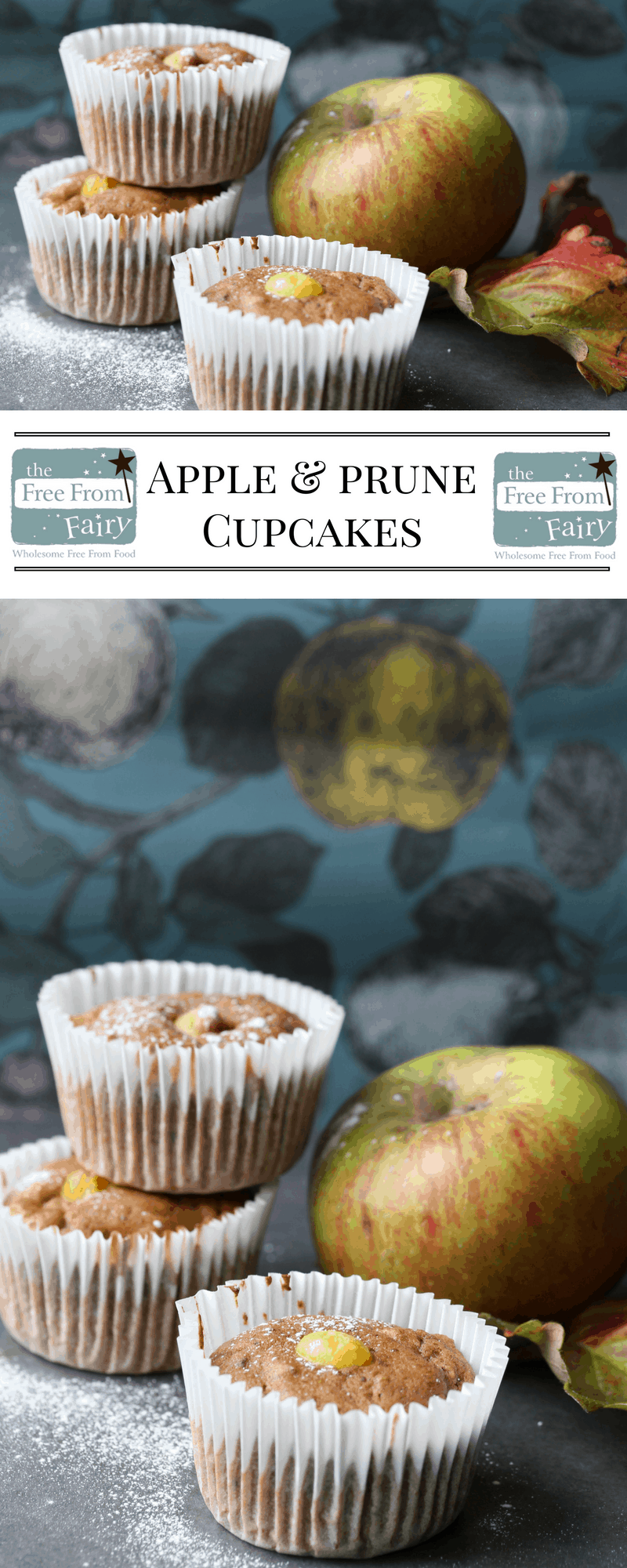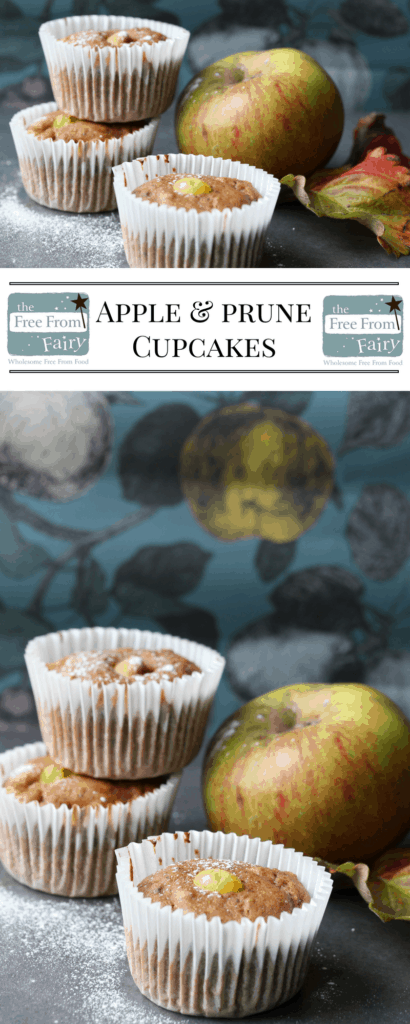 I shared this recipe with: