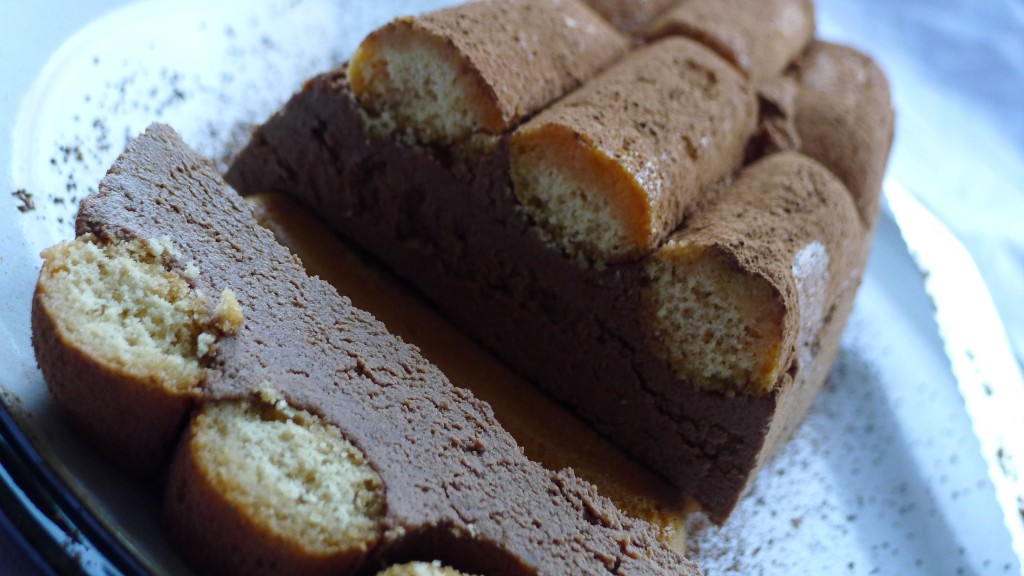 Over Christmas I think I relaxed rather too much. Or perhaps I drank too much and indulged in delicious food too much (is that possible?). Whatever I did, I clearly became rather scatty.
As you might imagine, I created a delicious array of food over the holidays and sat down this morning all excited about sharing the recipes with you. However, when I opened my precious little black book within which I keep all my scribbled experimental recipes, there were blank pages where I should have written down what I did!
It is definitely something about Christmas since the same thing happened last year. I made some fabulous creations last year and got all excited about doing them again this year…only to find that I hadn't written the recipes down!
So, you will therefore have to excuse me. I am super cross with myself because I was sure that I would make my gluten-free and dairy-free chocolate & chestnut terrine again next year…! However, I have no idea how much of anything I added! I know I used Mary Berry's recipe for the cake section but I made up the filling with dark chocolate, chestnut puree, sugar, margarine and water…I just have no idea what the quantities were! It looked nice though…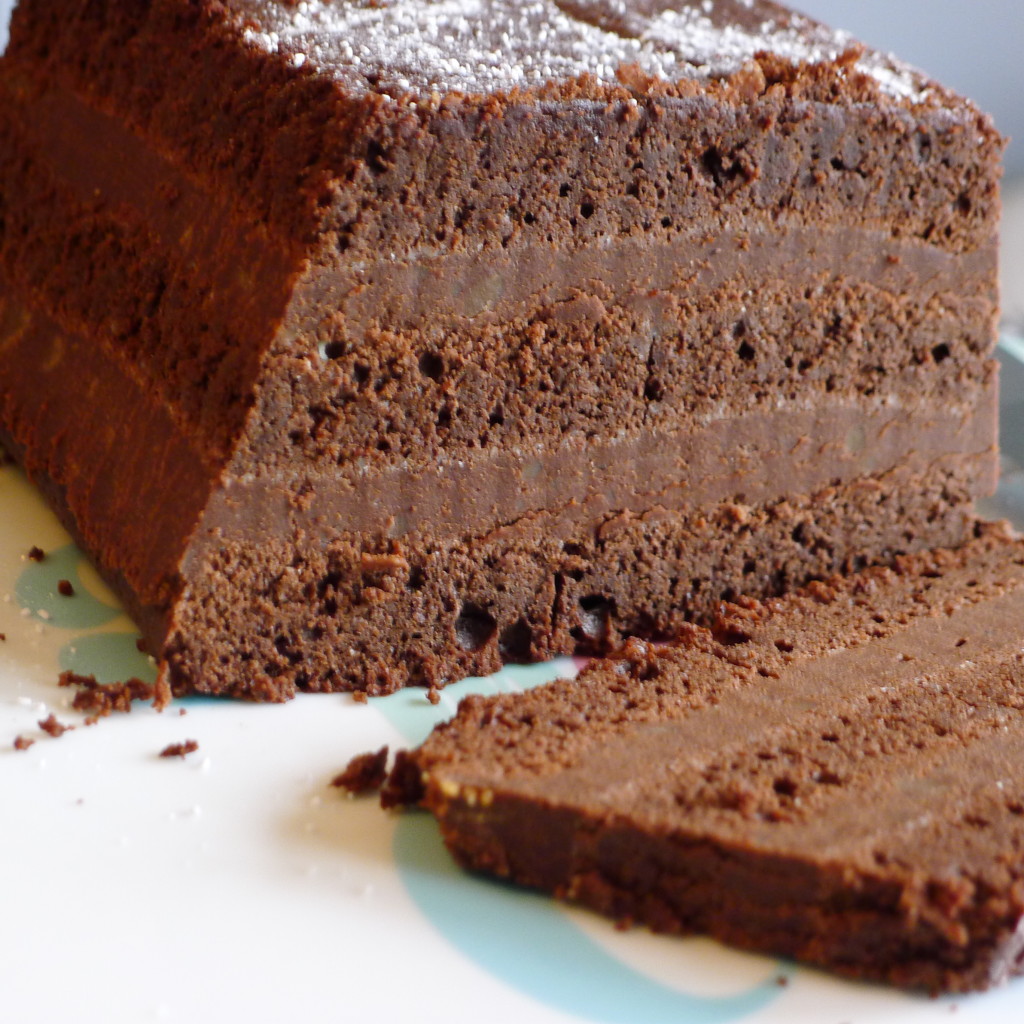 Last year I made up an even more delicious version of my chocolate log…but the same thing happened, I didn't write the recipe down.
Still one positive thing comes out of this scattiness; more recipes since it forces me to try new things out at a time when I would rather not be experimenting!
It also means that I am going to share a recipe with you that comes with a story. It is not one of my own recipes although I have fiddled with it a bit. It is incredible!!
So the story is this…
Last Christmas my sister, my mum and I had all been thinking about an amazing desert that we had had years and years ago at my sister's boyfriend's house.
I was about 15 I think but the desert had made such an impression on me and the whole family that we were still dreaming about it all these years later.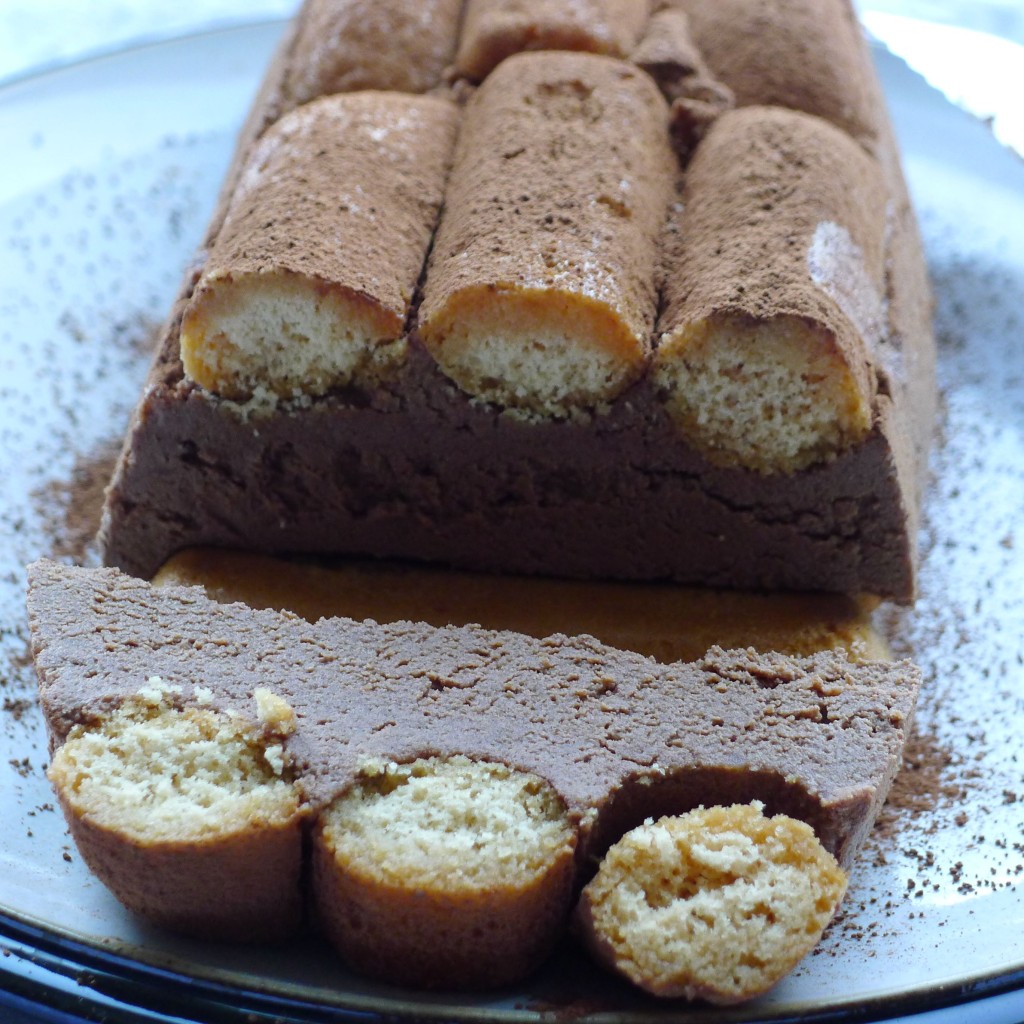 We had all searched online for a recipe that would be reminiscent of it but came up with nothing.
After Christmas my sister made contact with her ex-boyfriend and asked for his mum's recipe and that is what I want to share with you. I have made some amendments to make it gluten-free and dairy-free, but they make no difference to the outcome. It is a beautiful chocolate and chestnut pudding.
Thank you to Mrs Rickitt for possibly the most amazing pudding you will ever eat, and to Richard for getting it for us! I hope you don't mind me sharing it!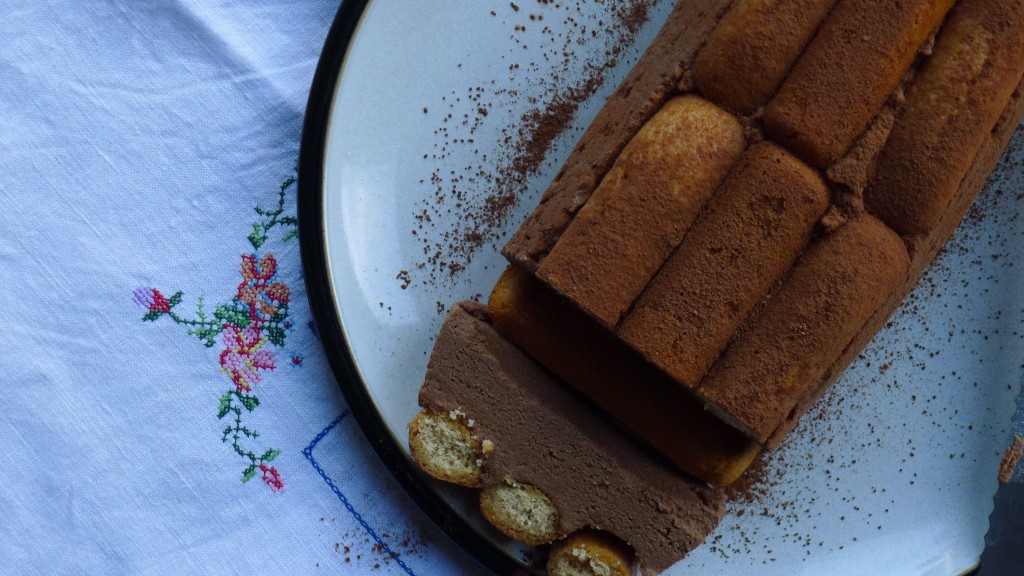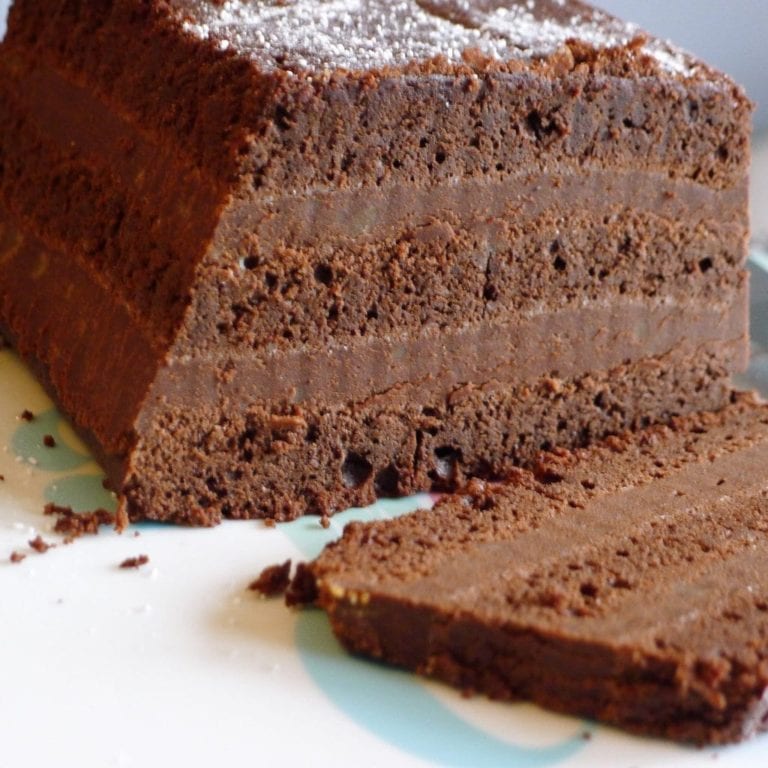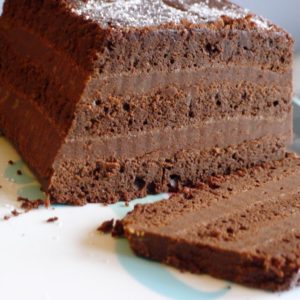 Chocolate & Chestnut Pudding
Gluten-free, Dairy-free, Nut-free, Soya-free
Ingredients
4

oz

dark chocolate

-

at least 70% - check gluten and dairy free

3

oz

sugar

2 1/2

fl oz water

1

lb

16oz unsweetened chestnut puree (tinned is fine)

6

oz

softened margarine

-

or butter if not dairy-free

2

eggs

1 - 2

boxes Savoiardi lady's fingers

-

depending on whether you do one large or two small puddings or my basic gluten-free cake mix cut into fingers (see recipe at bottom of post)

Brandy or alcohol or juice of choice to soak the lady's fingers or sponge in!
Instructions
Break the chocolate into pieces and place in a saucepan along with the sugar and water and stir over a low heat until melted.

Stir in the chestnut puree and margarine or butter

Separate the eggs and beat the egg yolks into the chocolate mixture using an electric whisk if you have one.

Whisk the egg whites until they are stiff then carefully fold them into the chocolate mix.

Line a loaf tin that holds 1 3/4 pints with clingfilm or make 2 small ones (the picture is of half the mixture). Make sure the clingfilm overlaps the long edge of the tin because you will be using it to cover the top of the pudding once made.

Next take your sponge fingers (whichever you are using). If you are using homemade cake then place them into the dish so that they fill the bottom then sprinkle with as much alcohol or juice as you like to make them moist, but not soggy. If you are using bought fingers then dip briefly into the liquid before placing half of them into your dish all in one direction.

Fill with the chocolate and chestnut mixture then cover with the remaining dipped fingers placed in the same direction as the bottom ones.

Wrap the clingfilm over the top of the pudding and place in the fridge for 2- 4 hours (or in the freezer for about 1 hour) until set.

To serve, unwrap the top of the pudding and turn the dish upside-down on a serving plate. Gently tap until it comes loose, then remove the clingfilm.

Decorate any way you like...grated chocolate, whipped cream if you tolerate it, icing sugar etc.
My basic gluten-free cake mix:
6oz margarine or butter
6oz sugar (you could reduce this to 4oz for this recipe)
6oz plain gluten-free flour
3 medium eggs
2tsp baking powder
1tsp ground flax seeds or 1/4tsp xanthan gum
1tsp vanilla extract
Cream the butter/margarine and sugar together for about 3 minutes with an electric whisk, then add the eggs and continue to beat until light and fluffy. It may look rather separated by don't worry! Add the flour, baking powder, vanilla and flax or xanthan and whisk again until just combined. Place into a greased approx. 23cm x 30cm tray and bake at 180 degrees (160 fan oven) for approx. 15-20 minutes or until golden and springs back to the touch. Cut into 'fingers' when cold.